It can be tough being the significant other of a male world leader. The patriarchal system that governs the governors prefers its first women to be glorified clothes hangers, smiling sweetly in the background, occasionally hosting events intrinsically maternal in nature while hubby is off having Important Meetings with other Important Men. There have been notable exceptions, but the notability of their exception emphasises the enforced superficiality of their role.
Even the slightest push back against convention can cause problems. Brigitte Macron, for example, just wanted to stand next to her husband at events rather than behind him, something that apparently made her "pushy". Yet "pushy" was never a word applied to Philip May when Theresa May was the UK prime minister: when it comes to a male consort, for "pushy" read "most trusted adviser".
A particular air of awed fascination surrounds the wives of autocrats. What do these women see in men who range between obsessive megalomania and psychopathic mass murder? How complicit are they in the oppression, fraud and monolithic statecraft built on chronic paranoia? What lies behind the smile in official photographs? Is it simple uxorial pride, or is there guilt in those eyes? This apparent dichotomy between the presumed innocence of a wife's love and her possible complicity in unspeakable acts of horror makes the dictator's spouse often a far more enigmatic and intriguing figure than the dictator himself.
---
Imelda Marcos is arguably the best-known example, mainly due to the reported 3,000 pairs of her shoes that were found after she and her husband,
Ferdinand, fled the Philippines in 1986, their penchant for funding a lavish lifestyle from the public purse on top of violent oppression and electoral fraud becoming too much for their abused population.
When Asma Akhras married the Syrian president, Bashar Al-Assad, in 2000, the London investment banker became the subject of gushing profiles in high-profile style magazines, most notoriously a 2011 Vogue profile titled A Rose in the Desert so gushingly sugary it's a wonder the pages didn't stick together. Subsequent events in Syria, on which she has been notably silent in public, have altered that perception somewhat: last year the Metropolitan Police's war crimes unit opened a preliminary investigation into Asma al-Assad as a possible "influential actor" who encouraged and incited acts of terrorism.
From Eva Braun to Eva Perón, Jian Qing to Elena Ceaușescu, the dictator's
consort has always been a curiosity at best, pariah at worst. Victim or fellow-traveller? Caged bird or partner in crime?
This question fascinates British-Indian writer Freya Berry, who was able to observe a number of first ladies at close hand as a journalist with Reuters news agency, feeding her experiences into a hugely impressive debut novel The Dictator's Wife.
In Marija Popa, former first lady of the fictional eastern European nation of Yanussia, Berry has created a chilling archetype. In less skilled hands Popa could have been a Frankenstein's monster of autocrats' spouses; a two dimensional caricature of designer labels and sociopathy. Instead she is a complex, enigmatic, wholly believable and frequently terrifying character whose presence haunts the reader long after closing the book.
It's 1993, four years after the Iron Curtain clanged open, and three London-based lawyers arrive in the Yanussian capital, Poartă, to represent Popa at her forthcoming trial on corruption and money laundering charges. Popa's husband, Constantin, had ruled communist Yanussia for decades until the fall of the Berlin Wall, when he was literally torn limb from limb by a furious mob of Yanussians. With no Constantin to put in the dock, Marija becomes the face of the retributive courtroom justice which the grisly lynching of her husband had prevented.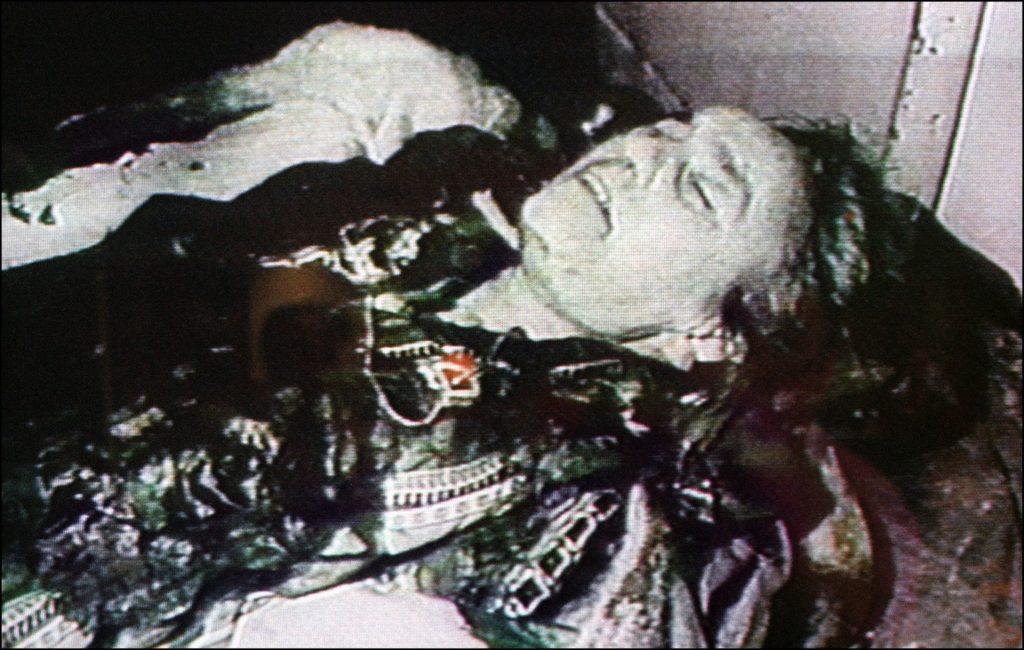 The junior of the legal team is Laura Lăzărescu, the voice of the book. The
case is a high-profile one with wide global interest, not least because under Yanussian law Marija faces the death penalty if convicted, but what gives the case extra nuance for Laura is that she is Yanussian herself. Her parents had fled the country when she was a young girl and her memories of early childhood are of a warm, affectionate mother who became cold, distant and hostile towards her daughter by the time they reached England. She hopes to find the reasons for this transformation in Yanussia.
As fictional European nations go, Yanussia is about as far from Ruritania as it gets. Bordering Romania, Serbia and Hungary, the country is dirt poor and its people are still traumatised by the legacy of the Popa regime. Laura passes through a market "crammed with arguing women with scarved heads and bagged eyes" wrestling for limited supplies of "pallid apples, limp carrots, skinny courgettes".
While the Yanussians suffered, the Popas had enjoyed a lavish lifestyle, Marija's charismatic beauty and style making her a regular on magazine covers across the world.
Despite four years away from the public eye under house arrest, Marija remains a dominant presence. A taxi driver reminisces about how she had visited his school and "handed out peaches. Strange, he said, he knew she had eyes only for him, that she had given him the best peach. But each of his classmates, every single one, swore the same".
Marija's presence is everywhere. As calculating as she is charming, her relationship with the young lawyer pulls the reader along as Laura becomes an increasingly unreliable narrator. Holed up in the Popa mansion, strung out by long hours and some dodgy sleeping tablets, Laura's world becomes claustrophobic, her proximity to Marija unsettling as well as fascinating her. Every time we think Marija has opened up something of her true inner self to Laura, a vulnerability even, it turns out to be part of a spider-and-fly strategy combining the simple quid pro quo with psychological manipulation. Like the most efficient sociopaths Marija can home in on the merest hint of vulnerability, and Laura's relationship with her mother provides not so much a chink in her armour as a gaping fissure lit up by spotlights. In addition, Laura has always felt like an outsider who is constantly striving to belong, even in her work environment. "I made a coffee," she says. "I'd never liked the stuff but wanted to fit in and that meant drinking what everybody else drinks."
Marija turns the outsider into an insider. Like so many before her, Laura is flattered into believing she's building a special rapport. Even in the shadow of the gallows, Marija's power remains potent, her charisma irresistible.
"It was true: you could not take your eyes off her," Laura observes. "It allowed her husband to get on with what he enjoyed, namely recruiting foreign ministers as spies, stealing US military secrets and extracting his country's wealth, while she was everything and nothing. You could not measure her influence on any known scale, but it was there, like dark matter."
Berry travelled through Romania, the former Yugoslavia, Hungary and the Czech Republic researching the novel and it was time well-spent. The heart of Poartă, for example, is dominated by a vast, unfinished brutalist parliament building dating from the Popa regime, a nod towards Nicolae Ceaușescu's similar 1,000- room vanity project in the centre of Bucharest, still standing as a perfect illustration of the insanity of dictatorial narcissism.
"Why is it that the richer and more powerful you are, the giddier and more irrelevant your fancies?" Laura asks. "Must kings and billionaires reach for the stars rather than the starving? The truly rich are irritable with it: like a parasite, money burrows under the skin and creates an itch."
Berry is a superb writer who has conjured a convincing nation and a remarkably vivid yet elusive woman as her title character. She also evokes the chaos of uncertainty that underpinned the early post-communist years in eastern Europe. Throw in a perfectly constructed unreliable narrator and a scatter of subplots that never become intrusive, not to mention one of the
best opening pages of a novel you'll read, and you won't find many better literary debuts than this.
"Strange how glamour enchants us, how it makes us forget," Berry writes of her title character. "A fur coat insists on us ignoring the abattoir."
The Dictator's Wife by Freya Berry is published by Headline Review, price £16.99