"I think this has been a year for change," confided an old friend who had somehow managed to change partner during the pandemic, in spite of strictly observing lockdown rules. They were right.
I keep a log of personal quotations of the year and in 2021 there was no need to wait for inspiration or worthy entries. Straight out of the traps, on January 1, there was this from Boris Johnson, celebrating changing history by getting Brexit done. "This is an amazing moment for this country. We have our freedom in our hands and it is up to us to make the most of it".
A snipe promising more dramatic constitutional upheaval followed immediately with this from Nicola Sturgeon: "Scotland will be back soon, Europe. Keep the light on."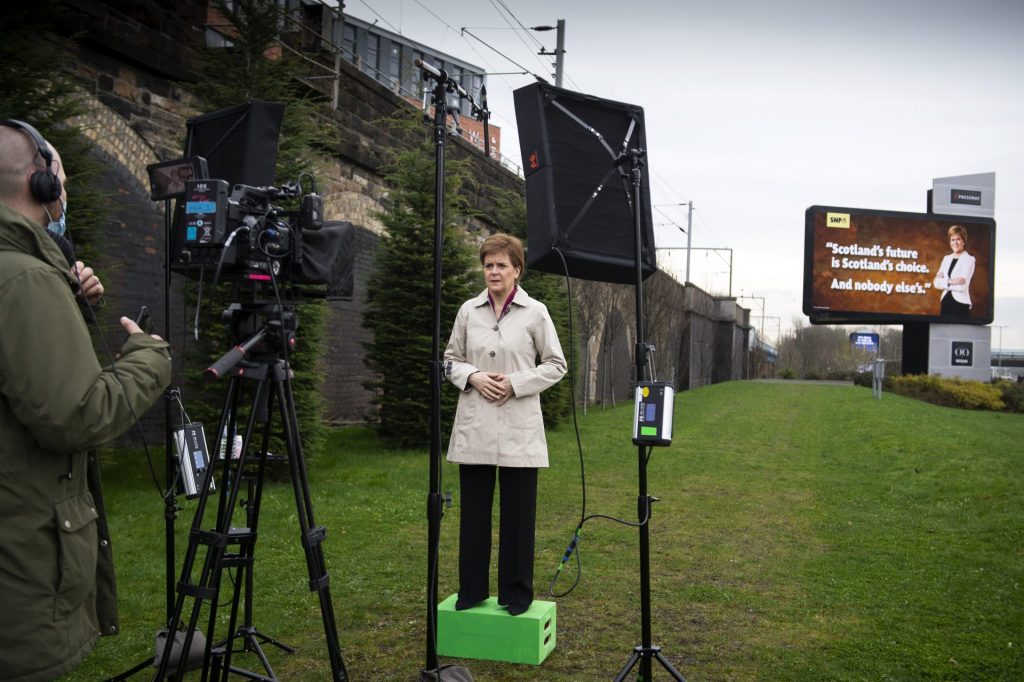 Donald Trump still has trouble accepting the change in the presidency at the 2020 election. On what Americans now call "January 6" – Insurrection Day – he snarled: "If you don't fight like hell, you're not going to have a country any more," to a crowd of supporters outside the White House shortly before they marched up the Mall to smash up the US Congress.
They didn't recapture the government, but it turns out Trump recaptured the Republican Party, and destroyed the norms of political behaviour in the United States.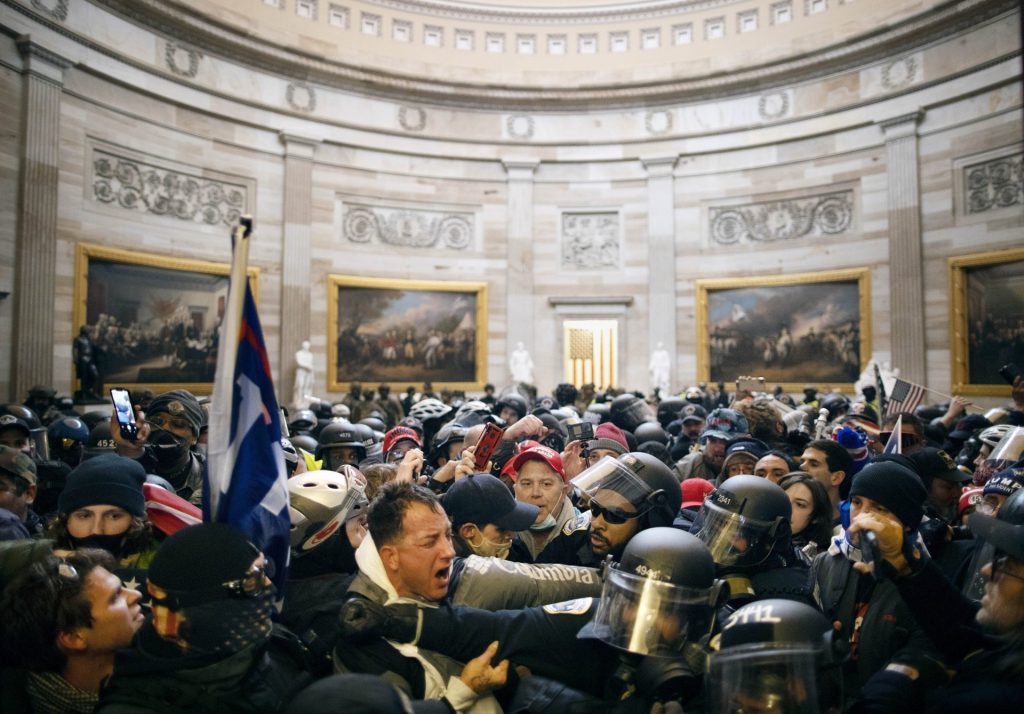 ---
I was in Washington DC, a city I've lived in and love, the next day, and rushed out because we already had Covid travel clearance from the US State Department to cover Joe Biden's inauguration later that month. On the principle that everything's big in America, the stable door was quadruply locked over the following weeks. Successive rings of steel, concrete and military, were thrown up, turning the heart of "the nation's capital" into a no-go area. Instead of crowds witnessing the inauguration live from below the steps of Congress, the lawns were empty save for a mass plantation of flags of the states.
It's been a year of change in British broadcast news as well. Jon Snow, Andrew Marr, Mark Mardell and I are each moving on from our long-occupied perches, and we are far from the only departures in our demographic. Whether or not there is more to these separate moves than time and coincidence, news and current affairs will look different next year.
There is something that links the different changes I've mentioned above, I believe. Each one is a consequence or reaction to rapidly advancing digital technology. The internet simultaneously gives us new powers while reducing our common value systems and shared field of reference.
Social media polarises and supercharges our differences. Assertion and debatable equivalence constantly chip away at the facts, replacing them with often angry feelings. Those in the mainstream media who try to hold the line find their integrity challenged.
It is not for me to dwell on anyone's personal relationships. My general observation is that these can now be kindled at the swipe of a screen without prior context or community and the visual image is supreme. Research suggests that relationships that begin online, rather than in person, are more fragile and last for a shorter time.
Since the pandemic began, the great majority of contacts between interviewer and interviewee are now online. Hardly anyone comes into the studio any more – at Sky, we still have a ban on any guest below Cabinet rank entering our domain. Audiences, or even choirs, are likely to assemble in small boxes of pixels on a screen. Finicky notions of broadcast quality have been abandoned in favour of Zoom, Skype, Teams, WhatsApp and the other apps.
---
Often, the interviewees can't see each other or any other panellists they are appearing with. There is no body language made up of a glance or a gesture. Nervous guests talk for longer than they would normally and interviewers risk looking rude if they interrupt.
None of us have control over the forum in which we meet. Guests and presenters look the same. Several times this year I found myself broadcasting from home because of various Covid quarantines. Thanks to a big screen behind me, and the ingenuity of our engineers, many colleagues thought I was in the studio because I was on screen, talking to other people on screens
The image we present on screen, how we look, has become our identity to an increasing degree and it is much more potent than anything we are doing or saying.
Appointment-to-view, light entertainment competitions such as Strictly Come Dancing, I'm a Celebrity, and the various cooking programmes, are usually still conducted face-to-face. But they further blur the line between professional and public performers. They also thrive on another aspect of the digital world and a key driver of cancel culture: the ability to give an instant thumbs-up or thumbs-down to what you are seeing, and to witness the impact of your decision in real time.
Broadcast managements are subject to the same instant judgments and online attacks although they are not as exposed as on-screen "talent". The temptation is to take sides – as anti-woke new channels such as GB News and Piers Morgan's UK News intend – or to overcompensate in bowing to lobbying from the likes of Stonewall, Black Lives Matter and #MeToo.
Not surprisingly, many corporate managements simply yearn for a quiet, compliant life with news divisions that avoid controversy.
For broadcasters, stressing "balance" can sometimes be a defence mechanism. As David Cameron pointed out to me recently with reference to coverage during the EU referendum campaign, "Balance is not the same as impartiality", or should not be. Cameron's modernising, pro-European Conservatism now feels like ancient history but he was in power only six years ago, and there hasn't been a change in Britain's ruling party since then.
---
This year it has often been tempting to opt for a quiet life by concentrating on the trees and avoiding documenting the developing shape of the wood. This has been most evident in the USA.
The Congressional resolution for impeachment for "incitement to insurrection" was explicit that Trump "gravely endangered the security of the United States, and its institutions of government." But the vote split down party lines, 232-197, with only 10 Republican Members voting for impeachment. In the trial, only seven Republican senators voted 'guilty' compared with 43 'not guilty', leaving the result well short of the two-thirds required for conviction.
As a result, Donald Trump continues to dominate the Republican Party, one of the engines of a two-party system, and has a real chance of winning the nomination – and the presidency again – in 2024.
In a society increasingly polarised by instant judgments made possible by social media and digital technology, Trump has a genius for mobilising the power of activist minorities. He and his collaborators in state government around the country have no regard for the separation of powers and are openly attempting to subvert the impartiality of election systems and the federal judiciary.
But much of the media – especially foreign observers – prefer to report only on a case-by-case basis, including gossip about the shortcomings of president Biden and VP Kamala Harris. The image of Trump as a strong man is allowed to prevail.
Here, Boris Johnson's government has shown scant regard for potential checks on its exercise of power, from parliament to judicial review, from standards watchdogs to the European Convention on Human Rights, from the electoral commission to the independent media, from the European Union to the CBI. Whenever the pressure of events lets up, this government's instinct has seemed to be to have another kick.
But matters have unravelled in the last few weeks and a sizeable chunk of the Conservative base – both voters and elected representatives – now have severe misgivings and are not prepared to indulge the prime minister's raw self-interest.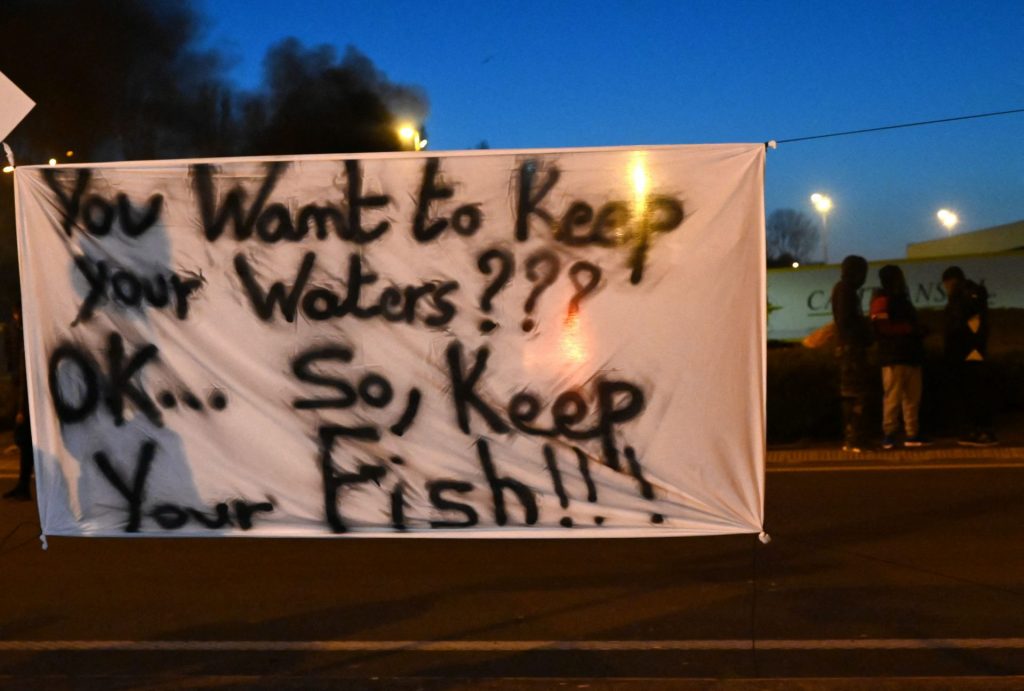 Perhaps this is also because Brexit is not going well, according to more than 70% of those questioned in recent opinion polls. The referendum vote was a manifestation of the yes/no culture, in which gut instincts ruled. One year after the UK finally left the union, it is easier to follow tit-for-tat spats with "Napoleonic" Macron than to step back and contemplate the bigger picture and the unspoken, even unspeakable, consequences and opportunities opened up for those inclined to both leave and remain.
---
What EU leaders won't say in public, but acknowledge in private, is that they no longer have a strategic interest in preserving the United Kingdom. The idea that secession by Northern Ireland or Scotland would be opposed in Brussels in the same way as Catalonia splitting from Spain, which prevailed during 2014's Indyref1, no longer applies.
The instability of the break-up of an EU member state will always be a matter to be avoided. But if some of the UK nations vote peacefully for independence and apply to rejoin, it would be a net gain for the bloc.
If the mood of confrontation continues, the EU might lean on its member state Ireland to be more positive about unification and politely encourage Nordic states to assist a Scottish breakaway.
Conversely, it is difficult to believe the pious assertions from all sides in the Northern Ireland Protocol that their priority is to uphold the Belfast Agreement. Obviously, no one wants a return to violence, but the Democratic Unionist Party (DUP) never liked the idea of power-sharing with nationalists, let alone condominium between the UK and Irish governments. They were not party to the agreement on Good Friday 1998 and only endorsed it some years later after becoming the dominant unionist party.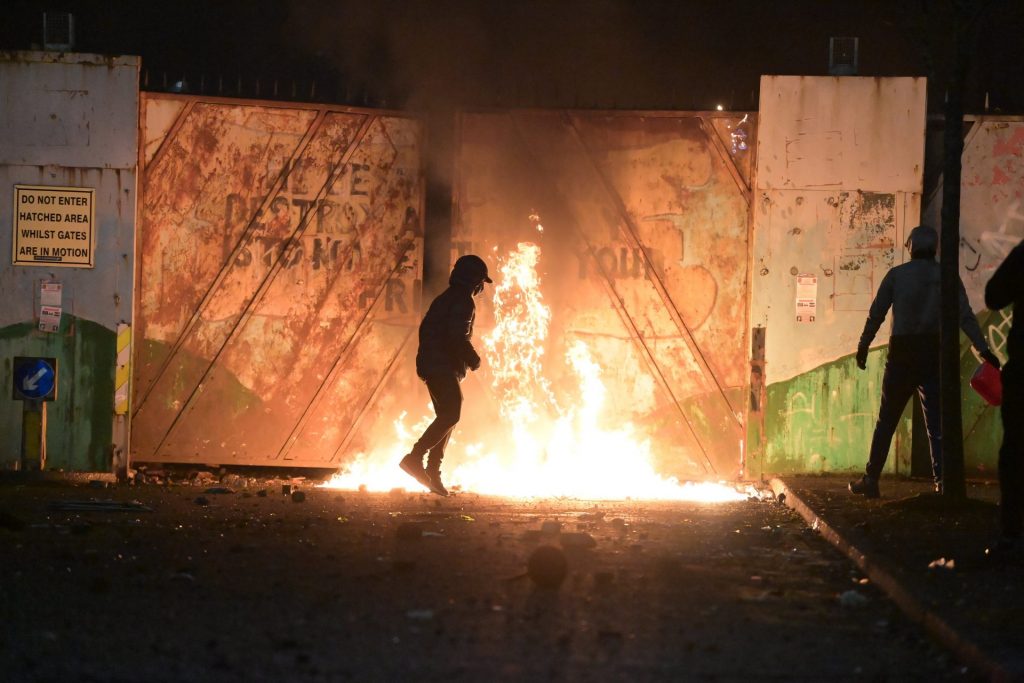 When I asked Arlene Foster about the words used by British governments since Mrs Thatcher, and enshrined in the 1993 Downing Street Declaration, that "Britain has no selfish, strategic or economic interest in remaining in Northern Ireland", she dismissed it as "a piece of paper drawn up by civil servants".
That was two DUP leaders ago.
Since then, the DUP has been a key ally of Boris Johnson, securing a hard Brexit, but on the electoral slide at home. Neither Johnson nor Lord Frost, his chief negotiator with the EU, trouble to repeat the formulation either. It is possible that after the next elections Sinn Féin will be first in both the North and South. It's difficult to see the DUP being prepared to serve as Sinn Féin's deputy at Stormont.
An oft-repeated truism about the pandemic is that it has been an accelerator of change that was already under way.
That holds true for our embrace of digital technology with the migration to working from home and on screens. Viewers are increasingly inclined to choose what they want to watch when rather than stick with linear broadcasting. Digital technology has also polarised opinion and given campaigning minorities what is a disproportionately loud voice and influence. At least, according to the testimony of the whistleblower Frances Haugen, that is what Facebook's algorithms are programmed to bring about.
These are dark times and yet the winter solstice is one of my favourite parts of the year. There is time for contemplation in the darkness and the certainty that slowly things can only get warmer and brighter.
My friend was right, 2021 has been a year of exceptional change for both of us but the process of change is not finite. Change may be accelerating but it never reaches a destination. They'll be good developments and troubling ones but it's not over yet. Let's hope for a happy new year.
Adam Boulton is stepping down as Sky News editor-at-large and host of its All Out Politics show at the end of the year.