"Editors note: Image depicts death." That warning appears on several photographs taken by award-winning photographer Ahmad Hasaballah that chart the response by Israel to Hamas's attacks on October 7.
In less frightening times, Hasaballah, who works for the international photographic agency Getty Images, shuttles between Gaza City and Khan Yunis, which is 16 miles away in the south of the Gaza Strip and only six miles from the Egyptian border. The images he filed for the agency in August and September show what daily life in the region had become: protesters burning tyres and hurling flaming missiles towards the border fence in a demonstration protesting against restrictions on Palestinians inside Israeli prisons; a football championship for amputee players, many of whom have lost limbs after being shot by occupying forces; mourners in distress at the funeral of a man killed by an explosive device east of Gaza City. There were also moments of hope: a blue supermoon bathing a calm city's minarets and pylons in its glow; children playing in the sea to escape high temperatures and power outages.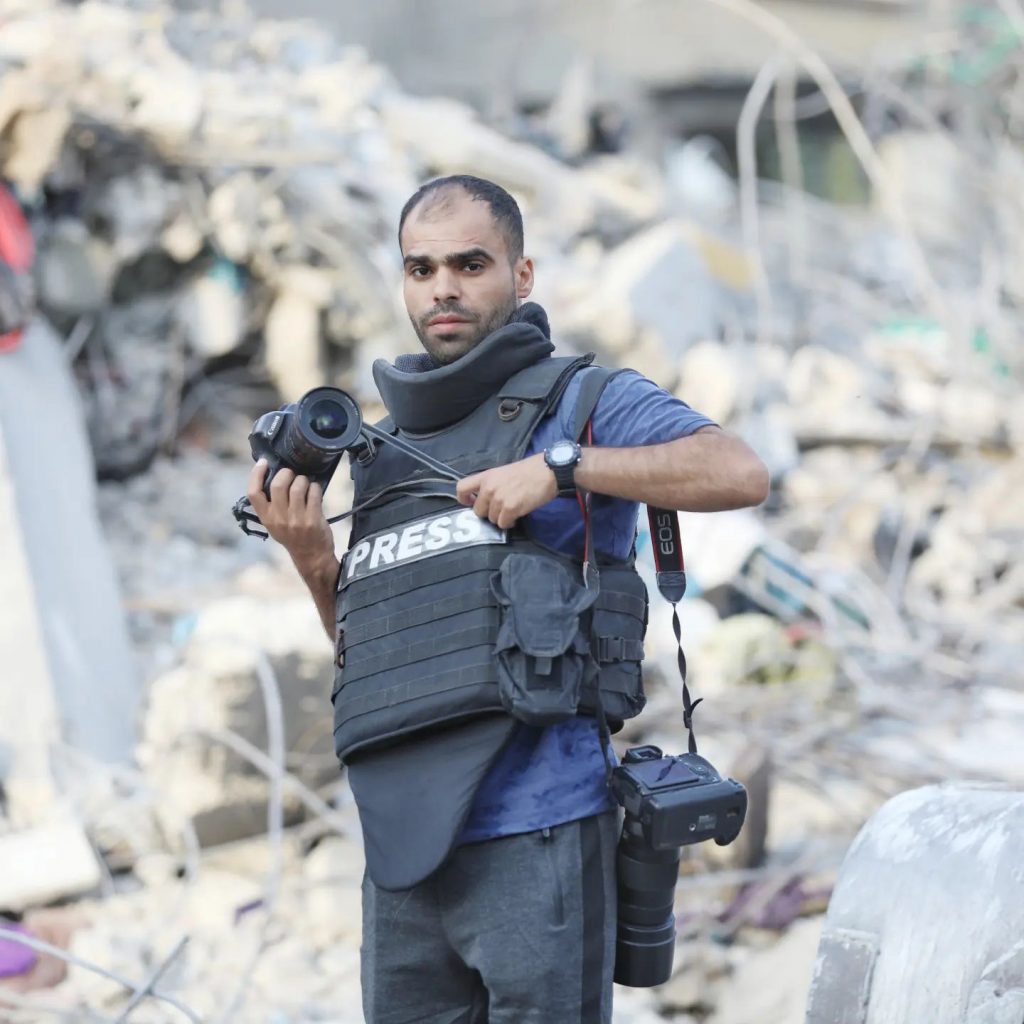 But since the October 7 attacks, which killed more than 1,400 Israelis, things have changed. Hasaballah has been in Khan Yunis producing a series of searing images that show the effects of the Israeli military's response, its military operations aimed at destroying Hamas.
Israel instructed the 2.3 million inhabitants of Gaza to move south, and its forces have now fought their way into Gaza City, which Israel says is where Hamas has its main operational centre and where the terror attacks were planned.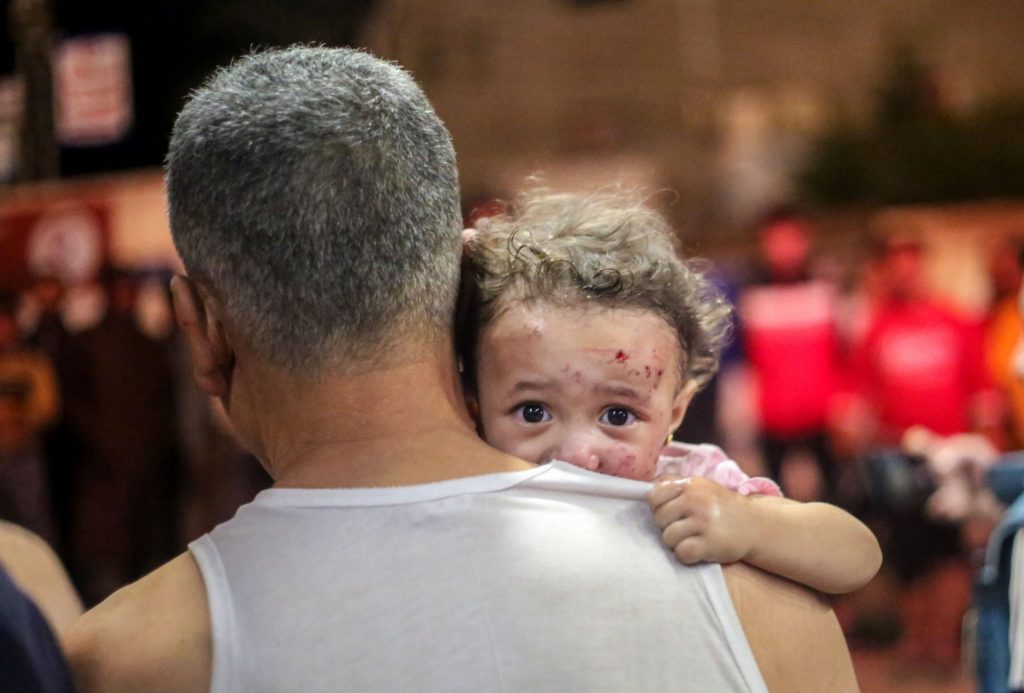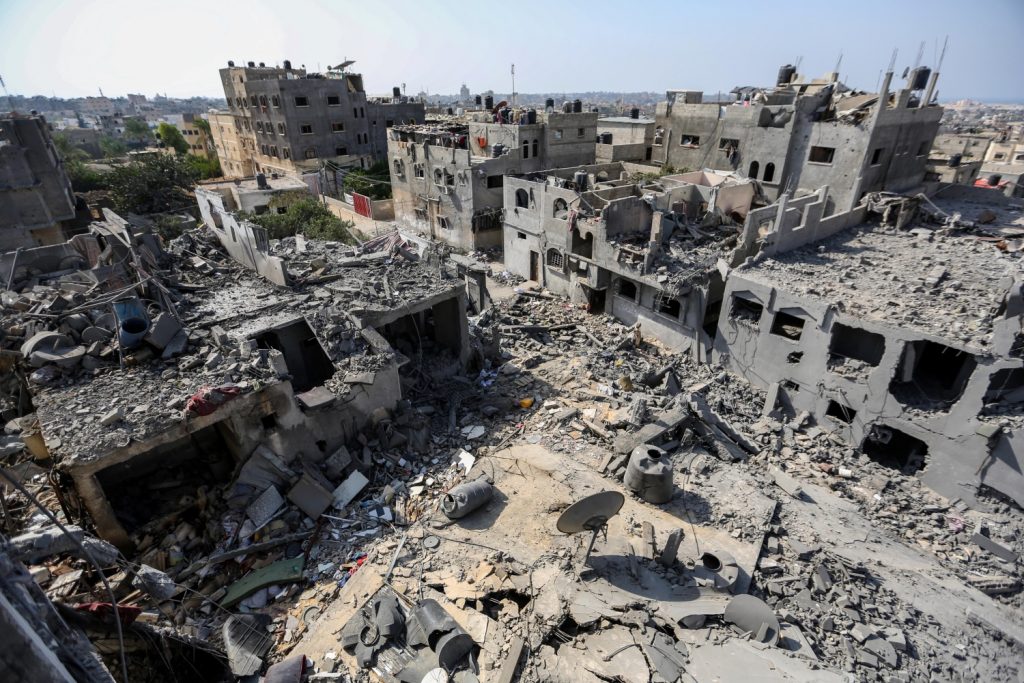 Though its main target is Gaza City, the south of Gaza has also come under fire. One image of Hasaballah's shown here, almost like a painting in its construction, shows Gazans sifting through buildings in the aftermath of an Israeli airstrike on the very part of Gaza where civilians are being instructed to go. This has led to concerns that Gazan civilians are not safe either in the north or south.
Images like Hasaballah's give an account of a profound human tragedy that goes far beyond mere numbers – although those, too, are awful in their enormity, with the authorities in Gaza saying that more than 10,000 Palestinians have been killed so far. These photographs, and those of Hasaballah's colleagues, also fuel a deep sense of anger among supporters of the Palestinian cause worldwide.
In the aftermath of Hamas's attacks, Israel received immediate worldwide sympathy and support. A response of some kind by the Israeli military was inevitable – the danger now is that its response goes too far.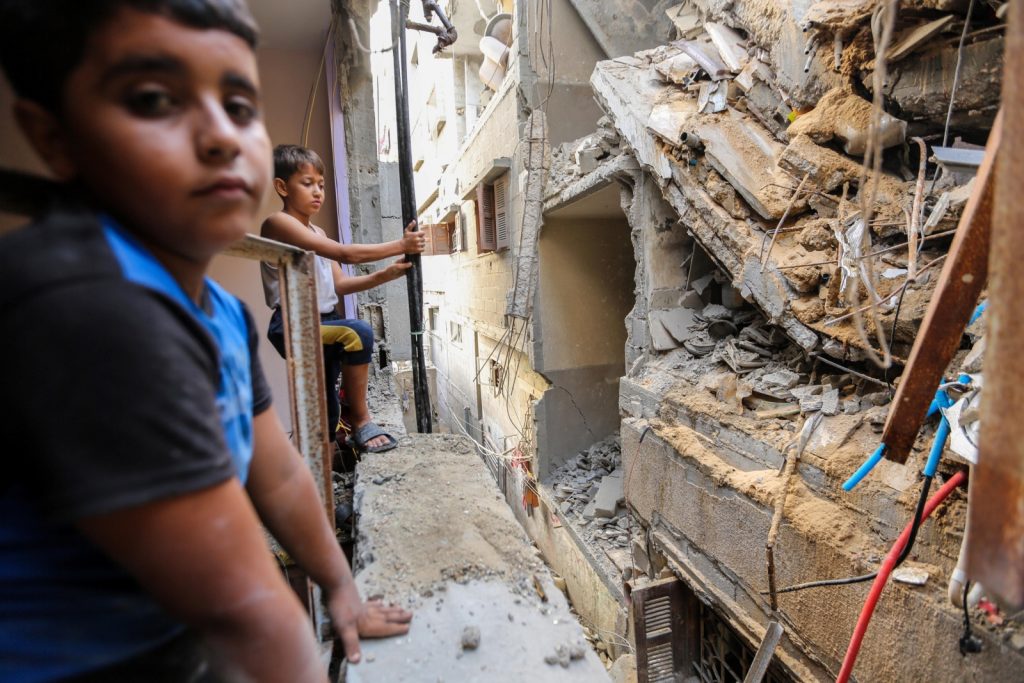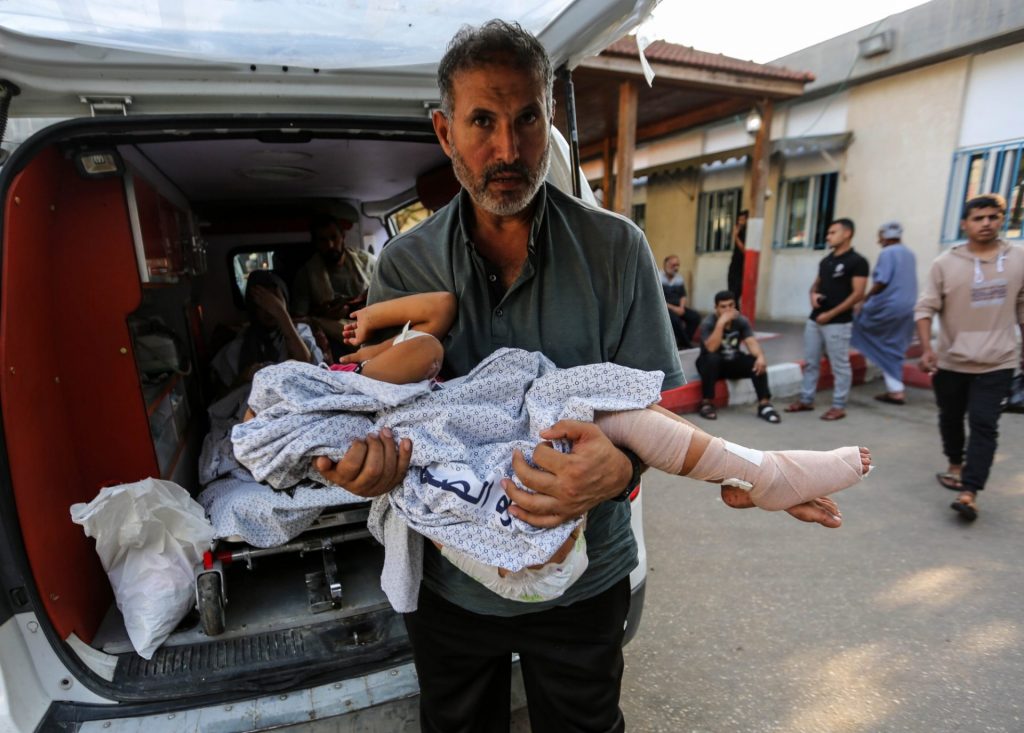 Israel is approaching a moment of profound geopolitical risk. If it continues its military operations in Gaza at the current scale, and Palestinian civilians continue to die at the present rate, it risks alienating supporters across the west. France's president, Emmanuel Macron, who only weeks ago was calling for an international coalition to hunt down and destroy Hamas, now demands a ceasefire in the name of "these babies, these ladies, these old people [who] are bombed and killed."
The greatest threat of all is a weakening of US support for Israel. President Joe Biden is no fan of prime minister Benjamin Netanyahu, who has already overseen a catastrophic failure of the country's intelligence and security capabilities. Diplomatic isolation would be another catastrophe.
But for now, Palestinians continue to die, civilian neighbourhoods continue to come under attack and Hasaballah's camera continues to click.