Geographically speaking, Northampton is near enough the middle of England. Talk to Alan Moore, however, and you might start wondering if it isn't at the centre of its history too.
"The Wars of the Roses? They finished here. The Civil War? That finished here. The Crusades? A couple of them started here." He even makes a surprisingly convincing case that free market capitalism began in Northampton (at the intersection of Gas Street and Tanner Street).
Moore is one of this country's lesser-sung heroes. Author, Magus and all-round good egg, he's still best known for his work in comics, a medium he essentially redefined with things such as V For Vendetta, Watchmen and From Hell. Now he has written a film, his first. (You can disregard the other adaptations of his work. Moore does.)
Set, naturally, in Northampton, it's called The Show and it is fantastic, in every sense; variously an intriguing mystery, unnerving horror, psychogeographical excavation and rib-tickling comedy, it is a glorious celebration of genre, a hymn to imagination and storytelling. And that's just for starters.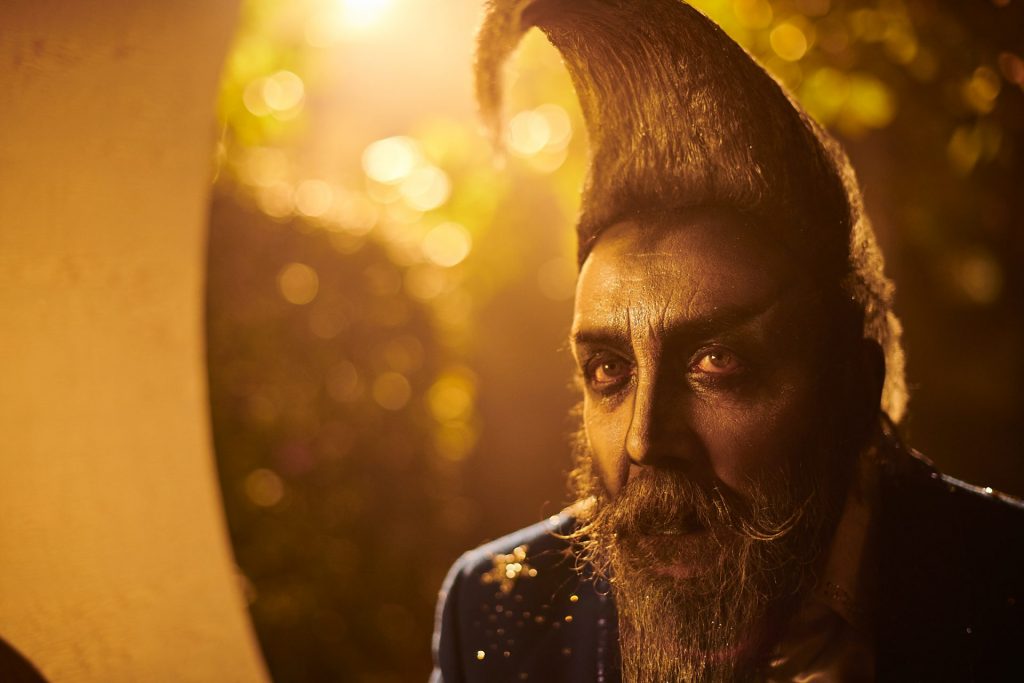 It's directed by Mitch Jenkins; his name might be less familiar than his illustrious screenwriter but since he's one of the most in-demand photographers on the planet you'll know his work. Celeb portraits? Advertising? TV key art? Mitch is yer man.
He's a Northampton home boy too, and a long-time friend of Moore: they met when Jenkins, then – working on the local paper – was hired by music magazine Q to take a picture of Moore. ("Mitch got a very endearing photo of me," says the writer. "Basically, I was lurking in a bush. I don't know if that was the look I was going for at the time.)
A friendship blossomed, and they've worked on an assortment of projects over the years. One of those was a photoshoot for Moore's "beautiful but doomed" underground magazine, Dodgem Logic. It was to illustrate a piece written by Moore's wife Melinda Gebbie about burlesque, and took place in an old-skool working men's club in Northampton.
"A marvellous setting," recalls Moore. "It hadn't been redecorated since the 1970s, so it was a strange unearthly time bubble."
In addition to burlesque performers, Jenkins added other figures to the stage: a lonely roué, a clown and sinister onlookers. Looking at the finished snaps gave the photographer an idea. "I went back to Alan and said, 'this has worked beautifully photographically; I'd like to recreate it in motion as a show reel piece'."
Moore suggested they add a story to the images and offered to write a screenplay. This became a short film called Jimmy's End.
Enthused by the results, the pair made further short films that elaborated the characters and the mythology of their world, all centred on a purgatorial "nitespot" – a place for lost souls presided over by an old-time end-of-the-pier comedy double act called Metterton and Matchbright. (Robert Goodman plays Matchbright while Moore himself is acid-casualty Metterton, somewhere between Bernie Winters and Satan.)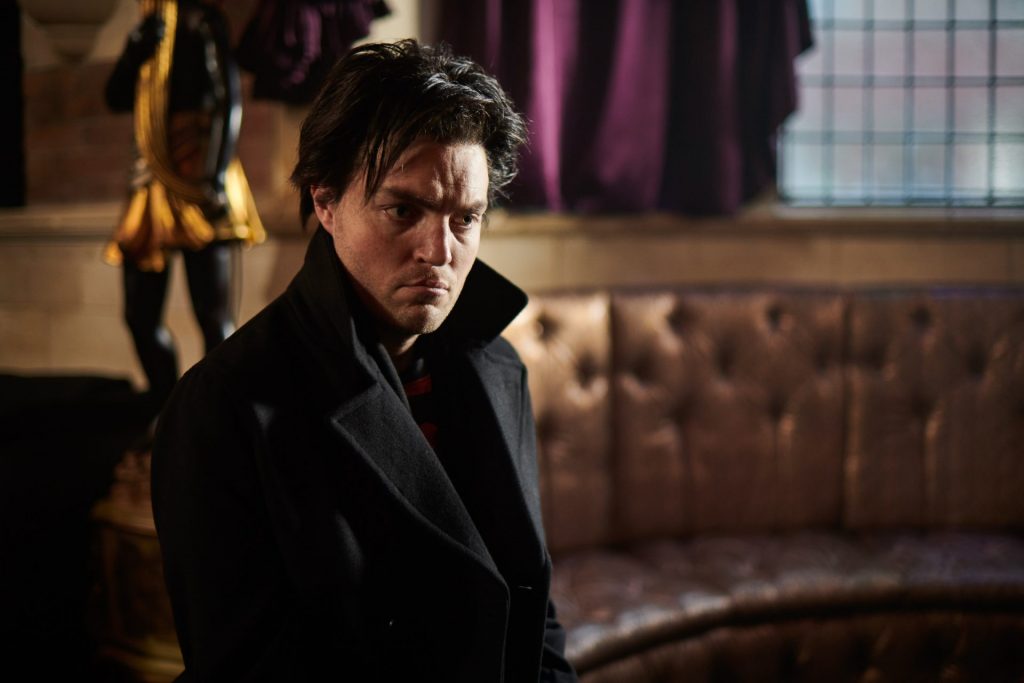 It wasn't a big leap to make a feature. You don't need to have seen the earlier shorts (although you'll recognise a few familiar faces if you have). Instead, we follow a new character, played by Tom Burke (TV's Strike). He's been hired to find a precious family heirloom; during his searches he will encounter some surprisingly youthful detectives, masked vigilantes, voodoo-practising drug dealers and, of course, Messrs. Metterton and Matchbright, who have an agenda all their own.
It deals with some very big themes indeed – shout out for quantum theory – but is also thoroughly playful (attentive viewers who remember Moore's The League of Extraordinary Gentlemen might reasonably wonder if Burke's character has a secret history beyond anything that's mentioned on-screen). But that was just what the pair were after. Says Moore: "We didn't see why a film shouldn't be able to do more or less everything. It could be creepy and funny and dramatic and fantastic and mundane, all at once."
Jenkins shoots it all in a way that's far from the breeze-block realism traditionally favoured by British cinema. He's not a fan of kitchen sink dramas: "There's this earnest quality about [them]. They all look the same. I find it depressing. If, like me, you come from a working-class background and you lived on a council estate, you don't really need to [be told] how shit it is." Instead, he gets out his dressing-up box and turns up the colour to give us a proper show indeed.
In his hands, Northampton becomes genuinely cinematic. "I did say to everyone at the very beginning [of filming] that Northampton was one of the main characters," Jenkins says. "Architecturally, it's a stunning place. You just need to look up. The shop front might be a Poundshop or whatever, but if you look up, you can see the beauty of the town." Jenkins isn't quite as fascinated by Northampton as his colleague ("I don't think anyone is") but, for his success and global acclaim, he still chooses to make his home there. (Incidentally, watch closely and you might notice celebrated Northamptoners Slowthai and Mark Warren. Sadly, home-town hero Matt Smith couldn't make it.)
It's safe to say that The Show isn't a gritty, neo-realist study of the East Midlands, but despite trickery and make-believe (or maybe because of them?) it's an astonishingly acute portrait of the state we're in. Although written before "the circular firing squad" of Brexit, it seems prescient. Says Jenkins: "Everyone was sold false narratives, and that's what was done in The Show. There's this false narrative going on all the time, and we don't know which world we're in."
Moore expands: "Our politics over the past five years have been entirely predicated on dream and illusion and nonsense. Our fundamental reality is starting to collapse under the onslaught of all this delirium."
And this is personal.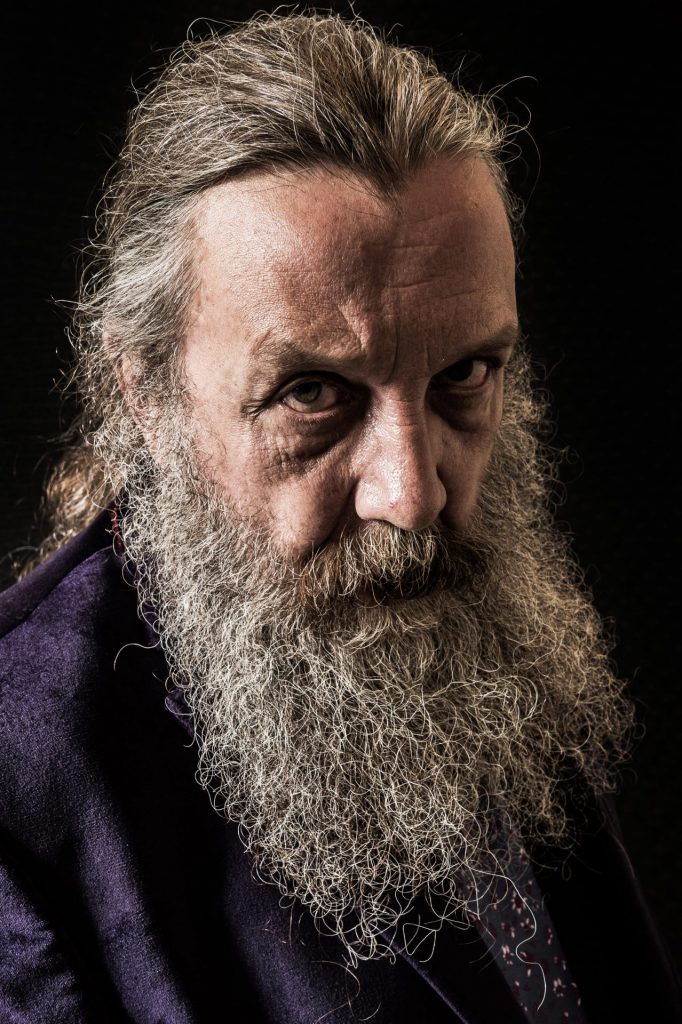 "Northampton in early 2018 ceased to be a functioning town," he adds with palpable anger. "It collapsed into an economic abyss through austerity, through years, if not decades, of Conservative mismanagement.
"So, it was from this urban collapse – which is right in the centre of the country – that we decided to set our film so we could say something about the collapse into nightmare and dream. The Northampton of The Show is 'an every place, every place that has been ignored and forgotten'. It stands as a cypher for those."
With the film in the can, both men have moved on to other projects. Jenkins is currently editing his next film (Prisoners of Paradise), while Moore, now done with comics, publishes his first collection of short stories in the new year, with a novel cycle to follow.
But they're not quite finished with the world(s) of The Show. Having developed the various backstories of the film in quite astounding depth – the internet is already strewn with easter eggs that take the story far beyond the frame – plans were afoot to continue the story on TV, where they might have more space to delve into some of their other characters, as well as revisit Metterton & Matchbright. The pandemic has cost some momentum, but Jenkins still hopes to get it back on track (so if there are any TV commissioning editors reading this…)
You don't have to be from Northampton to dig The Show but it will be a great source of civic pride to those who are. As Moore says: "Given how weird and demented an awful lot of the substance of the film is, I would say Mitch and I have come very close to capturing the character of Northampton, and the way it feels." He would know.