Over the three days I hosted Good Morning Britain last week, two exchanges 'went viral'. First, an incident straight out of The Thick Of It, as I pressed police minister Kit Malthouse on whether Boris Johnson was honest. He said yes, unconvincingly. Susanna Reid asked if he was saying that because Johnson was sitting next to him. Malthouse replied "I don't know where he is…" Cue cameraman (give him a BAFTA!) panning a few yards to his left, to see… Johnson. "Oh there he is," spluttered the minister.
Even bigger cut-through came from footballer turned commentator and businessman Gary Neville. He was in debate with ex-health minister Edwina Currie, about the government's "brutal" (according to Neville) decision to "understandably" (according to Currie) scrap the universal credit uplift. Fair play to Edwina, at least she would debate with him. We asked a stack of current Tory MPs to come on, but they were all too busy. Make that too cowardly.
Do check out the exchanges on the ITV hub, or by scrolling through my social media to last Wednesday. Neville was brilliant. Full of facts, full of values and passion, and frankly full of loathing for what the government was doing, on this and much else besides. Social media went bonkers with suggestions that he should go into politics. Edwina Currie said the same thing on air!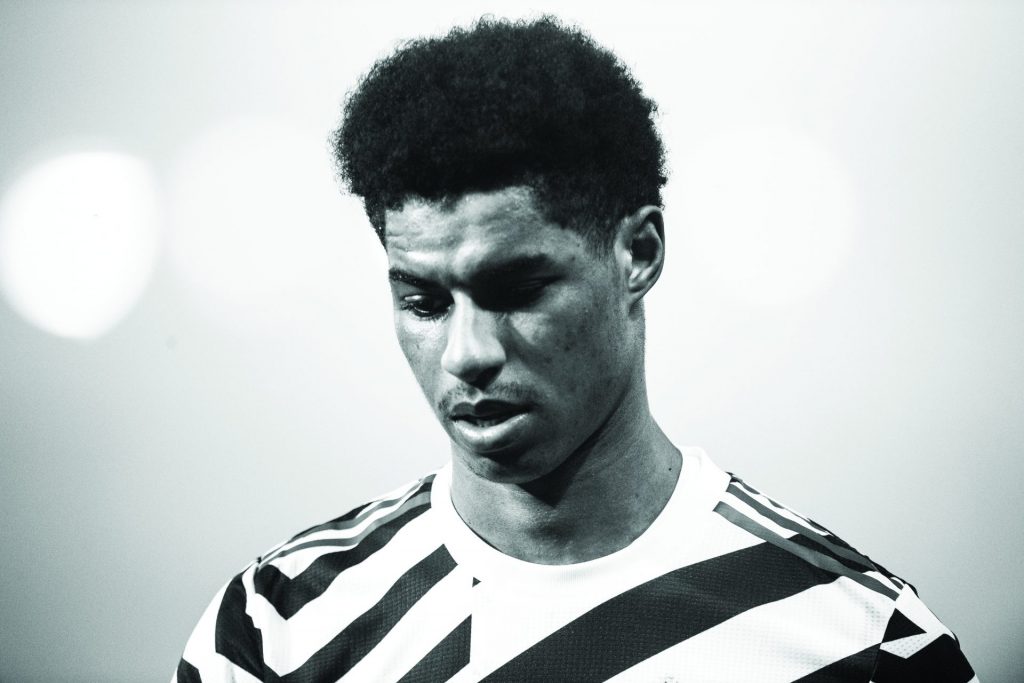 We've had Marcus Rashford turning himself from international footballer to national hero with his relentless campaigning for children to be fed – can you even believe I have to write that sentence, or he has to lead that campaign, in Britain 2021? We've seen him run rings round the government, yet learn that he too can be victim to Johnson's lying, gaslighting, and false promises. One thing I know about Rashford is that he will keep going.
It is evidence of the power and status of football in the national debate that Johnson, in his vacuous, substance-devoid conference speech, felt the need to evoke the England European Championships' team in his flat-falling 'spirit of Britain' peroration. I can report that one member of said team – probably expressing the view of most of them – sent me three of those green puke emojis when I asked what he thought of the tribute from the man who had sided with Priti Patel in saying it was OK to boo the England players when they took the knee.
Birmingham poet Benjamin Zephaniah recently made a wonderful documentary for BT Sport about the impact of the Windrush generation on English football. The old footage was marvellous to behold, the old attitudes less so. That progress had been made is undeniable. But Aston Villa and England defender Tyrone Mings made a superb observation… just because things are better than they were doesn't mean you stop fighting to keep making them better.
Mings was the first to call out the nauseous hypocrisy of Patel when she tried to side with the three black footballers subject to abuse after missing penalties in the final against Italy: "You don't get to stoke the fire at the beginning of the tournament by labelling our anti-racism message as 'Gesture Politics' and then pretend to be disgusted when the very thing we're campaigning against, happens."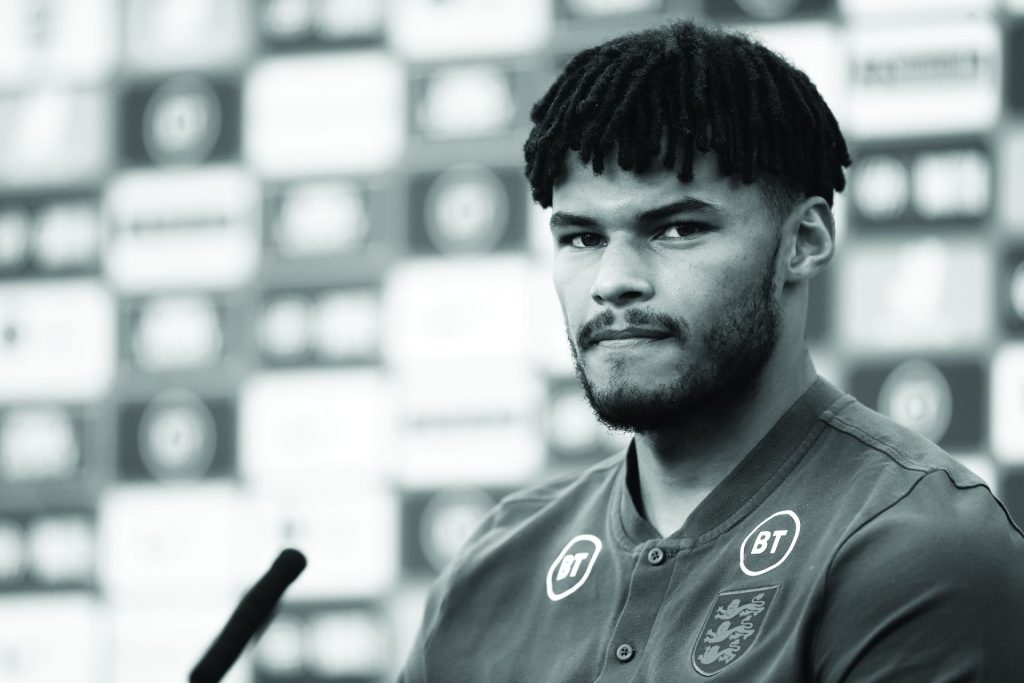 Never mind Match of the Day. That was Tweet of the Tournament.
Another ex-England international turned broadcaster, Jermaine Jenas, also addressed issues of race, and social media trolling, in a Channel 4 documentary last week, and like all of the above showed an intelligence, compassion, and understanding of reality all too lacking in Johnson and his cabinet crew of Brexit ideologues and Remainer sell-outs. In a highly competitive field, Nausea of the Week Award went to work and pensions secretary Therese Coffey's karaoke act, singing "I'm having the time of my life" at the exact moment the universal credit cut came into being. There are not enough puke emojis for that one.
I have been lucky enough to know, and even play with, some great footballers, and have mentioned having played with Maradona 15 years ago every day since, and shall do so till I die. Peter Schmeichel was our Soccer Aid goalkeeper that day, and I was thrilled that he asked me to interview him on stage at the Palladium to launch his new book, ONE.
The 45 minutes ahead of the Q&A was all focused on football, and one of the funniest questions after half-time was whether that was the longest I had gone without mentioning Brexit since 2016. Almost certainly, though it figures prominently in my nightmares.
A woman called Jo then asked Schmeichel for his views on Brexit. Long pause, sigh, shake of the head, then… "what on earth were you all thinking of?" He explained how the world was becoming ever more interdependent, and this was a move in the opposite direction. He still loved Britain, but felt our reputation was falling in the world. When he looked out at the several hundred people in the audience and said "please tell me none of you voted for it", I said "come on, hands up who voted Leave?" Not one hand went up.
Statistical probability tells you some of them voted Leave. But it was interesting how nobody wanted to admit it. It won't be long, I said, before Johnson says Brexit has nothing to do with Brexit, and he actually voted Remain.
Every time Gary Lineker tweets about politics, the bots and Brextremists are out in force telling him to "stick to football" – indeed, he got it last week when he called out Johnson's attempt in his speech to claim Brexit had helped "see off" the European Super League. Rashford gets the same. So did Neville last week. So did Mings.
Perhaps if the politicians were not quite so crap, we would not need the footballers to step up in the way that, thankfully, they are and, hopefully, they and more of their colleagues will continue to do. Their country needs them, and not just to kick a ball around.