Yet another brilliant TNE front cover last week; Prince Andrew with his arm
around a photoshopped Boris Johnson, and the headline, "Shame of Britain.. two men, one whole generation of damage to the reputation of a nation".
That stark reality was brought home to me when I did several hours of
overseas media over the weekend on the rolling scandal that is Johnson's
premiership. It is frankly impossible to overstate the reputational damage he is inflicting on Britain. There was a uniformity to the questioning. What on earth is going on? How has it come to this? Why hasn't he gone yet? Can
Britain recover from the damage being done?
A Canadian interviewer even said at the end of our chat: "I just want to say that people all over Canada are just really sad at what has happened to your country." It was the tone of voice you would have expected if we were talking about the death of the Queen (with doubtless a piss-up at Number 10 the night before the funeral) or a natural disaster.
Our problems are man-made, and that the man in question is refusing to bow to the inevitable is merely adding to the sense of a first world rogue state. Blackmailing MPs. Intimidating broadcasters. Corruption in government contracting, appointments to the Lords, and wallpaper purchasing. Cabinet appointed not on talent but on subservience. Industrial-scale lying. Breaking their own laws. If this was a land of "piccaninnies with watermelon smiles", as racist right wing hacks who become prime minister call African nations, I think we know what Tory MPs would think of it. Banana republic.
But this is the country they have created by enabling and empowering Boris Johnson and every day they prop him up, they worsen the damage, and leave the rest of the world shocked and saddened or, in the case of enemies like Vladimir Putin, gladdened at what he is doing to our country.
---
France Culture's Affaires Étrangères devoted a whole hour to Partygate on Saturday, and I was on a panel with two historians specialising in the UK, and an economist specialising in Brexit. My God, they knew their stuff.
Sorbonne historian Robert Frank taught me something I never picked up in all the years I spent working in parliament: The 1922 committee of Tory backbenchers was formed in 1923. No wonder they're so weird!
---
I have taken to doing mock news bulletins on Instagram, because the 'real' news seems to miss so many big stories. My lead story recently was from Kent… I mean, can someone explain to me how 17-mile long queues of lorries at Calais and Dover, caused by red tape the liars said would not be needed, because they would get a great deal which would mean continued frictionless trade, is not considered to be newsworthy?
While we are talking lorries, I was chatting this week to the CEO of a major food company, who said the Brexit-induced driver shortage had added £24m to his firm's costs, which will further add to food price rises already giving us the highest inflation levels in decades. World-beaters indeed.
---
Highlight of the week was a fund-raising lunch for the Anne Frank Trust, on the 75th anniversary of the publication of her diary. Highlight of the event was a presentation by 15 school pupils, from Rotherham, Ilford and Dundee, reading extracts from the diary, interspersed with accounts of prejudice, bigotry and ignorance – but also hope – from today.
I love the Anne Frank story, not merely because her diaries are an extraordinary read of a dreadful time in humanity's history, with all too many echoes resonant today, but for what that story reveals about legacy and role models. "I want to live on, even after my death," she wrote, aged 14. She died less than a year later, not knowing her diary would become a world famous historical document, unaware of just how great her legacy would be, and what a role model she would become for future generations.
I was there as a guest of the event's sponsor, Pladis, which meant I was on a table right at the front, with a close-up view of the guest of honour, the Duchess of Cornwall, as she lit a candle with Holocaust survivors, and other victims of hatred, and made a speech. I was impressed, both by content, and delivery.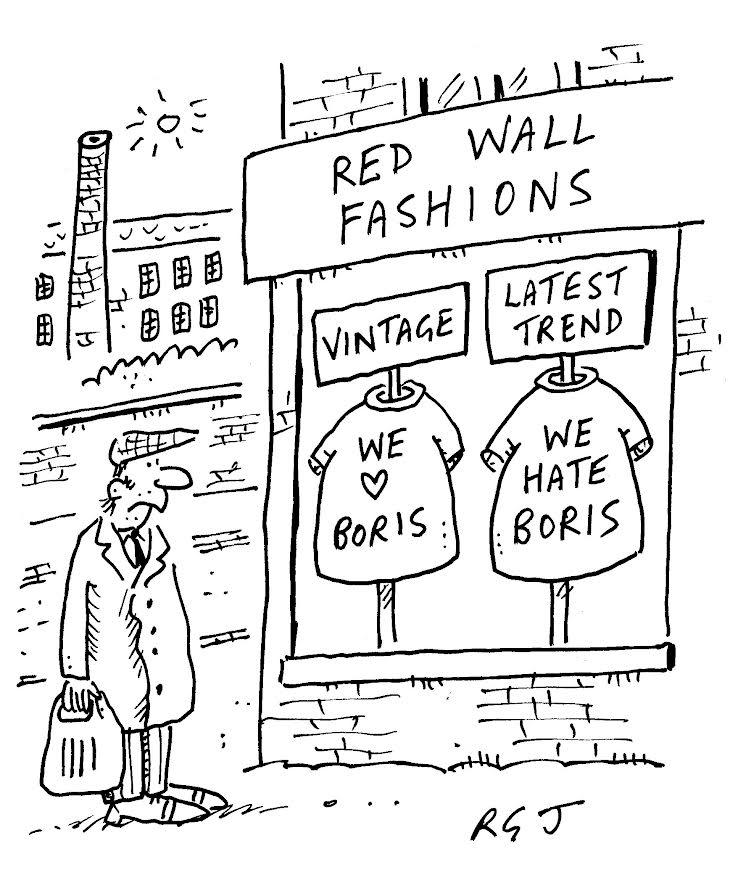 She spoke of her visit to Auschwitz in 2020, saying she would "never forget" a speech given by Marian Turski, a Holocaust survivor who had warned of laws discriminating against Jews in Nazi Germany in the 1930s.
"He described how people – victims, perpetrators and witnesses – can gradually become desensitised to the exclusion, the stigmatisation and the
alienation of those who have previously been friends. Marian warned us that this can happen again. But he gave us, too, the answer to preventing it. 'You should never, ever be a bystander'. Let us not be bystanders to injustice or prejudice. After all, surely our personal values are measured by the things we are prepared to ignore." That is a brilliant line. It should inspire us all.
---
Education secretary Nadhim Zahawi was at the pre-lunch VIP reception, so I strode over to make sure he knew I was not going to be a bystander to wrongs being inflicted on the country by the Johnson regime. I learned he is quite skilled at pre-emptive deflection. "Hello," he said, big smile across his face as I prepared my opening gambit, "Now – let's talk Johnson." But he beat me to it. "I must say I love your Tree of the Day photos on Twitter." Then he turned to former Labour MP Luciana Berger, and added: "Do you see his tree photos?" to which she said yes. So we're talking about trees, and I'm thinking, 'I am missing an opportunity here, I need to find a bridge back to
politics, and general Tory venality'.
"I hope you don't just look at my trees," I said, "but see the rest of my social media output too."
"Ah," he said, "the rest is brutal. I prefer the trees." Then his private secretary was at his elbow, there was someone else he had to speak to, and he was gone …
---
'Brutal' might be the word to describe my Irish radio exchange with Tory MP Andrew Bridgen, when I exclaimed: "Oh my God, why are you people so thick?"
What I didn't realise was that my daughter Grace was filming me through a crack in the door, and later in the day told me proudly: "My video of you shouting at that thick Tory has gone viral on TikTok." I looked at it, and told her off.
"Grace," I said. "I do not want people thinking I lounge on the sofa all day with my shoes off, and my socks round my ankles, shouting at Tory MPs."
"But you do," she said.
---
As to who the thickest Tory is, Nadine Dorries certainly made a strong pitch for the thickest Commons speech of the modern era, when she said that she was "amazed" to learn young people consumed a lot of TV on YouTube, rather than in front of an actual telly.
If the observation had come from my 100-year-old Auntie Mattie (which it wouldn't, because she is as bright as a button,) I might not have been shocked. But Dorries is the culture secretary, in charge of media policy.
She is also not strong on self-awareness, is she? She accused Tory MP William Wragg of "attention-seeking", by making his charge that MPs critical of Johnson (surely the only man on earth who would consider Dorries Cabinet material) were subject to blackmail.
It's really not easy to accept a charge of attention-seeking from someone who fled parliament for the I'm A Celebrity jungle, to eat a camel's toe, a cow's genitalia and an ostrich's anus.