To Dublin for a variety of events – and a bucket list item ticked off when I swam at the famous, and very beautiful, "Forty Foot" in the sea off Sandycove.
Speaking to business leaders, I got a fascinating insight into current attitudes towards a united Ireland. At a dinner for a couple of dozen company chairs, I asked for a show of hands on who would welcome the prospect of the North joining the Republic. Not a single hand was raised.
Now this was far from a representative sample of the entire population, and for some at least they might have been reading into the question whether they welcomed the idea of a Sinn Féin-led government, which I suspect most if not all would not. But I am pretty sure that had I asked the same question to similar people 20, 10 or even five years ago, I would have had a good smattering, if not a majority, of hands raised.
So what has changed? The answer seems to lie not in what is happening in the Republic but in the North, and in the rest of the UK more broadly. Not to put too fine a point on it, to quote one of my fellow diners: "We look north to the stalemate in Belfast, and we see a bit of a basket case, and we look east to London, and we see an even bigger basket case."
The Irish follow our politics almost as closely as they follow our Premier League and it is hard to overestimate the damage we have done to ourselves through a combination of Brexit, PM Johnson and PM Truss. Judging by the questions being asked about her, the now-departed Suella Braverman has added herself to the list of factors that makes people outside Britain take us less and less seriously. In the family of nations, we have gone from respected uncle to awkward grandad in not much more than a decade.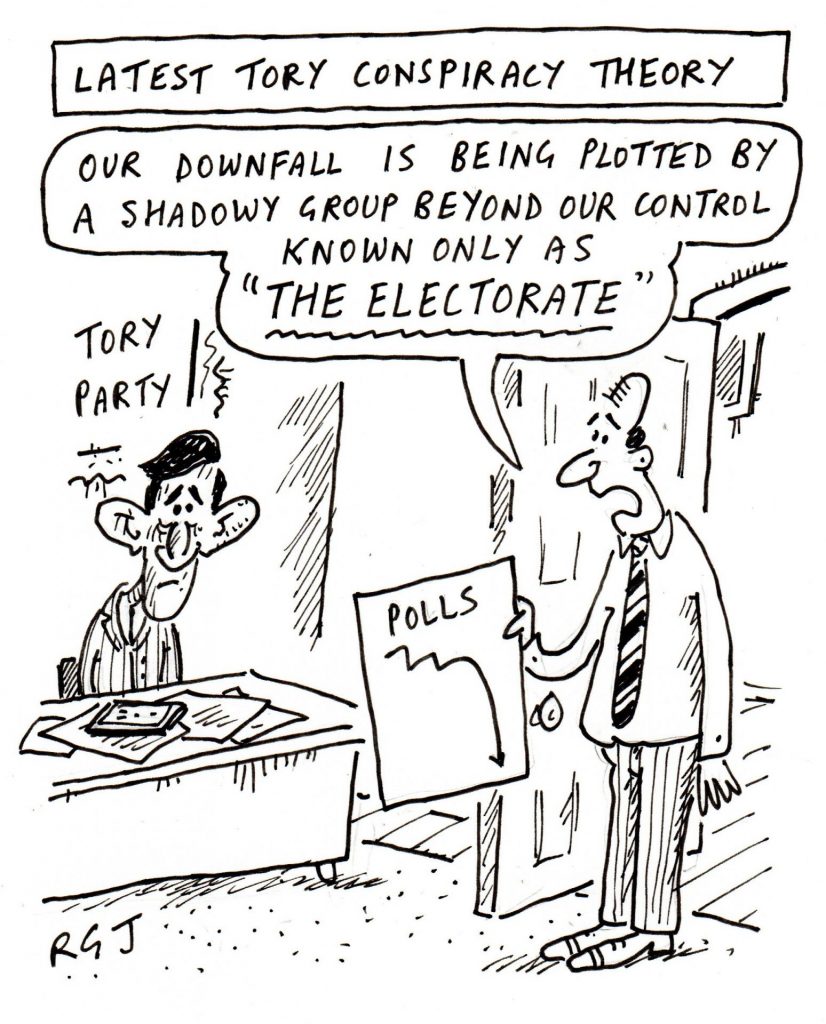 ---
As for Brexit, I spoke at a breakfast organised by Ireland's postal service, An Post. Executives there spoke of the changes necessitated by Brexit, which had complicated postal services between Ireland and the UK "beyond belief" and added enormous costs, especially to small and medium-sized enterprises on both sides of the Irish Sea.
"We are having to return so many items to sender simply because of the complexities in form filling, which by law, because of Brexit, we have to make sure are dealt with properly," the chief executive, David McRedmond, told me. "We have even had to send back cremated ashes. The whole thing is a nonsense. I am amazed there isn't more of a fuss in your media and your politics about the damage being done, and the costs being added." Join the club.
I know most newspapers have a policy of not allowing facts into the Brexit debate, but allow me: UK to Ireland trade through postal channels, mainly used by SMEs to deliver goods to customers, is down 58% over 18 months. Over 10,000 items a week are being returned to Britain because of incorrect data on the parcels. An Post and the Royal Mail estimate that 70,000 British SMEs have simply given up sending parcels to Ireland and the rest of the EU. Madness. Utter madness.
As he and his colleagues reeled off the damage list, I asked David if he would write a piece for the New European about how Brexit was hitting businesses and people in the real world far away from the denialist politics of Westminster.
Happily, he said. Watch this space.
---
Patrick Kielty has taken over the chair of the Late Late Show, something of an Irish media institution, following the departure of Ryan Tubridy. In addition to talking about all things books, podcasts and politics, I played The Fields of Athenry on the pipes to welcome Irish rugby star Rob Henshaw and para athlete Peter Ryan to the stage. All good fun. And more good fun, as part of a debate on artificial intelligence, when the audience watched a video of Kielty announcing that he was quitting the show to head for the I'm a Celebrity jungle, and would be replaced by Madonna and David Beckham.
So the audience laughed along. But the exercise underlined to me just how dangerous all this could be in the political space, not least when humour is used. It really did look and sound like Kielty. But of course it was totally fake.
On the same day I noticed on social media an apparent interview with the London mayor, Sadiq Khan, stirring up things ahead of the Palestinian protest march. It was only because what he was saying was so off kilter with what I know he thinks that I was able to dismiss it out of hand. But I suspect it was still being widely shared.
The issue might be less of a problem if we had politicians around the world determined to protect democracy and the integrity of elections from whatever threats came their way. But both in the US and the UK, we have had elected leaders more than happy to exploit foreign interference from bad actors such as Russia. So do we really believe such people would not exploit this new tool too, if it helped them win? I fear not.
---
I was part of a group that visited Leo Varadkar to see the Taoiseach present an award to the former RTÉ broadcaster Charlie Bird, who has motor neurone disease and raised €3.6m for charity on his "Climb with Charlie".
Though no longer able to speak, Charlie "wanted to say a few words", and did so by writing them on his iPad, tapping a button and then the words came out in his voice, which had been captured in the early days of his illness.
So it's not all bad, this AI stuff. Far from it, perhaps especially in the healthcare space.
---
I think it is fair to say my role as media adviser to the British and Irish Lions rugby team on their 2005 tour of New Zealand was not widely viewed as my greatest triumph. It wasn't helped by the team losing all three Tests against the All Blacks.
But there can be good in any situation and the good that came out of that experience was the beginning of friendships with a number of the players and coaches, especially the Irish and the Welsh. So it was great to catch up with Donncha O'Callaghan, who has become something of a media star since retiring from the game, something I find totally unsurprising because he is smart, empathetic and very funny.
Over lunch in a trendy Dublin salad bar – "athletes like you and me have to stay healthy", he insisted – he had me in hysterics recalling the way I became public enemy number one both with British and Irish journalists who couldn't work out what the hell I was doing there, and a New Zealand media and public who didn't like the fuss we made over captain and talisman Brian O'Driscoll being spear-tackled out of the series in the opening minutes of the first Test.
"I tell anyone who will listen, Alastair," he said, "if we had done our job as well as you did yours, things would have been different…
"I mean, after that Test, the papers had about 35 pages on it all, and thanks to the fuss you were making, 32 were about Dricco being tackled out of the game and only three about how shite we played. That's when I realised this spin-doctor malarkey is not all bad."