Nice to catch up with David Miliband as he was passing through London from the US, en route to Munich for the security conference in his capacity as chief executive of the International Rescue Committee, which supports those whose lives are shattered by war or persecution.
It is not always easy – tell me about it – for people to adjust to a new life after frontline politics, but David is one of the better examples of someone who has just gone on to do public service in a different way.
The need for an organisation like IRC has never been greater. Afghanistan, Syria, Mali: while others have turned away, they're there. There are 80 million refugees and internally displaced people around the world today. In the 20 countries identified by IRC as most at risk in 2022, there are 274 million people in humanitarian need. And that is before the climate crisis really kicks in.
In a decade in the job, David has led it from being a $400m (£293m) organisation to $1bn (£733m) per year. They helped 31 million people last year. And rather than rely on slogans, wishful thinking, slashing aid, or abolishing the Department for International Development, as others have done, they have done it by being serious about evidence of what works – they do more impact studies than anyone else in the field.
David's loss to UK politics has been the gain of others around the world. But that loss was felt all the more in that while he was here, in addition to having to listen to the usual lies every time Boris Johnson opened his mouth, Tory chairman Oliver Dowden was warning that the threat to the world was not climate, war or famine but "wokies", while Liz Truss, sadly now where David once was at the Foreign Office, was building her Insta profile with big furry hats and adding to her collection of "Truss warns Putin" headlines in the rightwing rags.
Yes, we miss him. But then we just miss having a serious government with serious competent people.
---
Talking of adapting to post-political life, I spent a thoroughly enjoyable hour chatting to former Tory cabinet minister Rory Stewart last week, to see whether we gelled as co-podcasters. We did, and we will shortly be launching a weekly podcast in which we talk about big political issues, home and abroad. Rory is so much more serious, but also so much more human, than the Tories paraded across our airwaves day after day.
As we discussed Ukraine, he told a very revealing story of when he and his fellow 2010 intake of Tories were sitting around chatting about which select committees they would like to be on. Rory said his big interest was foreign affairs.
"Oh no," said one of his fellow newbies. "I have no interest in foreign affairs. I would hate to be foreign secretary." His first experience of Liz Truss. She is foreign secretary. He is running a charity in Jordan. Johnson's Tory party. Podcast coming soon.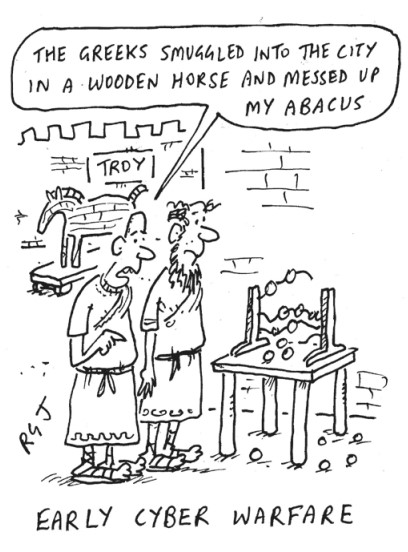 ---
Some days, things happen that make you realise that for all the crap we have to live with – the worst UK prime minister and government in history, Putin, pandemic and a storm shutting down the lido for a day – it really is a wonderful world.
Three such days last week, over which a story unfolded that reminded me how often I seem to land lucky and how often that happens, as last week, when I am emerging from a depressive episode.
Day one, Fiona and I are in a restaurant in Burgundy, and through a speaker comes one of the most beautiful voices I have ever heard, singing in both English and French. "Who is this?" I asked the restaurant manager. She brought me the CD. Stacey Kent. I tweeted, "How have I got through my life without hearing this wonderful voice before?"
Google tells me that though she is American, based in the States, she is married to a Brit, saxophonist Jim Tomlinson, through him got a UK passport in 2001 (those were the days) and speaks French because of her French grandfather. I see Jim follows me on Twitter. I direct message him to tell him the story of how we discovered their music.
He tells me he is a fan of my Tree of the Day on social media. Before long we are exchanging long messages about musical tastes and experiences, and they are educating me on jazz.
Day 2 he emails me a Rodgers and Hart song he and Stacey have recorded, My Funny Valentine. I play it to Fiona as a belated Valentine's Day message, though she is now becoming a bit jealous of my new obsession, I having insisted we listen to Stacey's velvet tones all the way back to London, including in the tunnel.
Day 3 I am on Instagram laying into the Tory liars and charlatans, in my usual fair and balanced way. When I am feeling good I do an Insta live rant most days, but this is the first one I have done in over a week, since the depression hit. Maybe it was discovering Stacey that tipped me back to a better mindset. Music can do that.
Then as I rant away about the latest ludicrous gaslighting claim that Johnson is leading the alliance on Ukraine, seven little words appear on my screen that make my heart skip. "You've been joined by Stacey Kent official."
OK, not on a par with playing football with Diego Maradona (have I mentioned that before?) but a thrill nonetheless. We chatted away for my followers before I played some of her music for them.
Never have so many hearts floated up on my screen, not even when I managed to squeeze 14 swear words into one sentence about the government. Oh, and if you get her album, Breakfast on the Morning Tram, you will find a fabulous rendition of Louis Armstrong's Wonderful World. It really is sometimes.
We've since discussed politics, and fair to say she and Jim love Britain, hate Brexit, and loathe what the liars and charlatans are doing to Jim's mother country. What's not to love? Check out the music. You will never regret it.
---
To BBC Studios to be interviewed by David Dimbleby for a three-part series he is making about the Beeb, focusing on some of its crises.
We spent hours going over ground I have gone over many times before, about Iraq, weapons of mass destruction dossiers, and the lying then-BBC reporter Andrew Gilligan.
As exhaustion began to set in, and the clock turned towards evening, I asked how many clips from our marathon chat would finally be broadcast.
"Oh you know the score," said Dimbleby with a smile. "Three or four."
At least he's honest. Unlike Gilligan and those who defended him, such as his current boss, the liar-in-chief at Number 10, where Gilligan is now an adviser. Jeez.
---
Live entertainment is slowly coming back, which is good news for my daughter Grace, a writer and stand-up comedian. Much of her comedy is about her sex life, and taking the mickey out of me, yet (or should it be therefore?) she likes Fiona and me to go along.
So to a sell-out show in Shepherd's Bush, where she and other feminist comedians entertained hundreds of mainly young women. We men really were in a minority, scratching our heads as to when anal sex, periods and sex toys became the staple diet for female comedy.
Grace told a hilarious (true) story about a recent trip to the US where her knee became inflamed, and the doctor diagnosed: "It's either gout, or gonorrhoea of the knee." Look it up. It's a real thing!
It turned out to be neither – she had done her cartilage – but not before she was several thousand dollars out of pocket. So I was pleased that her plea to support the NHS, keep America out of it, and get rid of the Tories went down almost as well as her story about having sex in the grounds of the Vatican.