Who'd honestly want to go into politics in this angry country of ours? The day before the fatal stabbing of the Tory MP Sir David Amess, I talked to Anna Soubry, who has lately resumed her career as a barrister on the northern circuit. It's stressful work. The justice system is straining at the seams: there's an enormous backlog of cases, and, too often, they can't go ahead as there aren't prosecuting or defence counsel available. For all that, Soubry is thrilled to be back and doesn't miss her old life in Westminster one little bit.
"In courtrooms, lawyers still behave towards each other in an intelligent and courteous way, they keep to the rules of engagement and upholding the law is all that matters," says Soubry, the 64-year-old former Tory minister and founder-member of the short-lived Change UK party. "I do not miss the Commons precisely because it was not always like that, particularly towards the end of my time there. My election as an MP in 2010 was not, in any case, my lifetime's ambition and I'd had fulfilling careers in television journalism and in criminal law before that so I could see it in some perspective."
Soubry was among the first to pay tribute to Sir David when it was announced he had died of his wounds following the horrific attack while he was holding his Friday surgery for constituents in Leigh-on-Sea in Essex. She described him as a "happy and pleasant" man who died "serving his constituents, and, in turn, our country and democracy." She lamented how "too many individuals – not just the police – have shrugged their shoulders on hearing of the everyday threats and abuse MPs and their staff receive."

She was acutely aware that the murderous attack on Sir David was just the latest in a long and depressing line. Since the turn of the millennium, Nigel Jones, the Lib Dem MP, was seriously injured in another assault in which his assistant Andrew Pennington was killed; ten years later, the Labour MP Stephen Timms survived a multiple stabbing; and, during the EU referendum campaign in 2016, Jo Cox was shot and then knifed to death.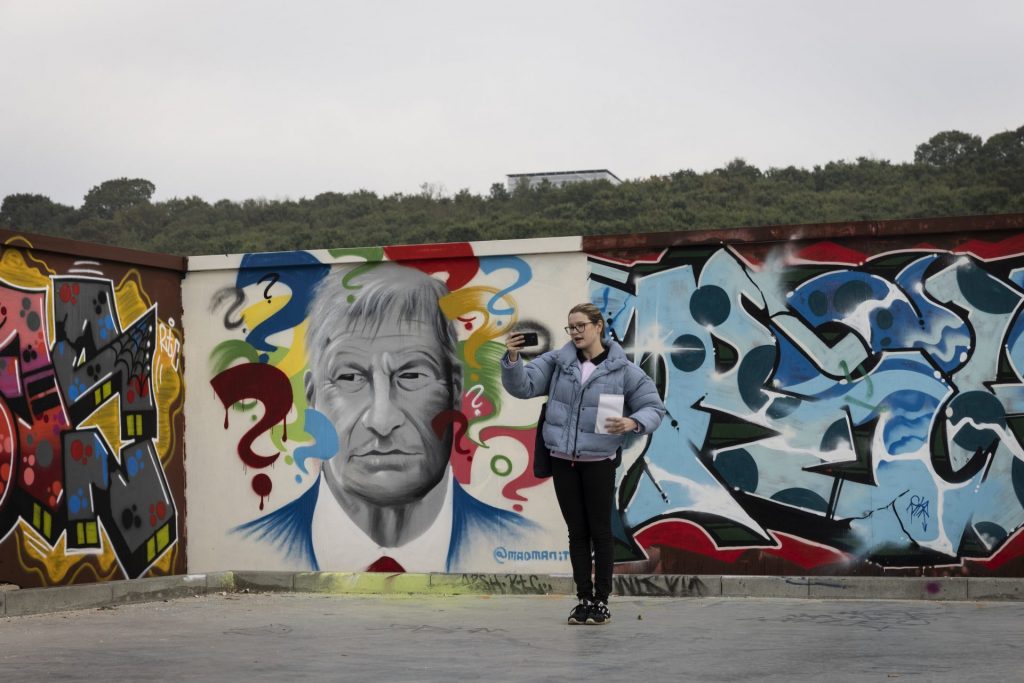 Soubry has every reason to be grateful that she was able to emerge from the political front line physically unscathed, but she admits that her last 18 months as an MP had been a profoundly unsettling time for her. "It makes me shudder now to think of the level of abuse that I and those closest to me were subjected to. We felt it necessary to turn to the police. There was a gold commander who told my partner Neil that he'd put all the information they had been given about me into the computer and it had come out saying I didn't need protection. He'd then told Neil that if I'd been his other half, he'd be bloody worried."
What it was that motivated the latest horrific attack on an MP will perhaps become clear in time, and every one of the attacks has on MPs has to be considered in isolation, but Soubry was struck by a new intolerance and fanaticism that has started to characterise our politics in recent years. Social media, the press and sometimes politicians themselves have exacerbated the situation, and there is, she said, a desperate need for a great many people – on all sides of the arguments – to calm down.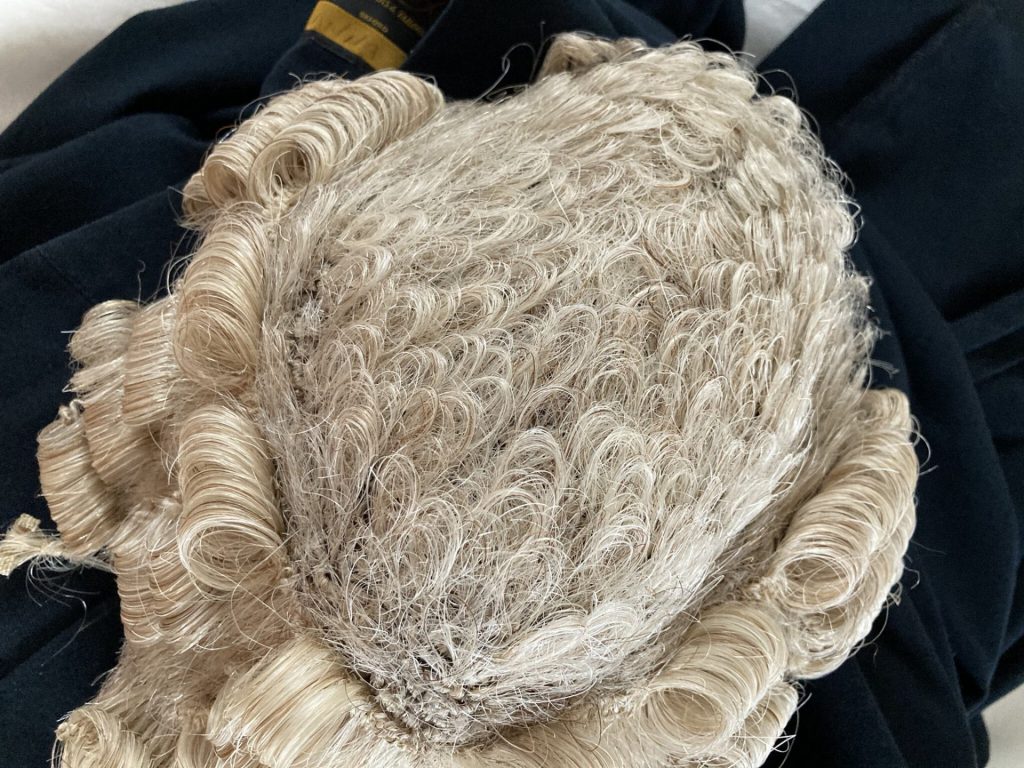 "When, say, Margaret Thatcher and Tony Blair were elected, they both had very clear ideas about what they wanted to do and a lot of people disagreed with them. No one said then that it was unpatriotic or it was undermining the government or the will of the people to express criticism in the most robust terms of those two individuals while they held office. Now, however, it is considered treachery by some people to criticise the prime minister. Too seldom now are people agreeing to differ. If someone says something they don't agree with, they want them silenced, they want them banned, and that in any democracy is unhealthy."
It suited a great many people that Soubry – and like-minded friends of hers such as the former attorney general Dominic Grieve – should be the ones who were jeered in the streets and subjected to abuse. "I mean there were a lot of members of my party who clearly felt I deserved what I got when I broke a three-line-whip or spoke out of turn, but there were others, such as Tom Tugendhat, who'd sneak up to me in the Commons when no one was looking and say 'this is really bad,' and I'd say 'well what the f— are you going to do about it, Tom?' and he'd say 'now's not the time.' I was thinking of writing a book about that period and calling it Now's Not the Time.

"There were members of the cabinet, too, and senior journalists on The Sun newspaper who'd tell me to 'keep going.' It was all very well for them, of course, to keep pushing people like Dominic and me over the top to face the fire. A lot of the problem is that our whole system of parties and tribal politics does not encourage people to be brave, to be true to themselves and to speak out. They fret too much about their mortgages and their careers."
Soubry is still fully engaged in politics – she makes her feelings known on Twitter, campaigns for local councillors she believes in and frequently broadcasts – and she pleads with everyone who opposes what the government is doing is to talk in moderate terms, to resist the temptation to tell vast swathes of the electorate that backed Boris Johnson that they have been stupid and to calmly and sensibly compare and contrast what was promised by the prime minister with what it is he is actually delivering.
"I was appalled when the ridiculous Angela Rayner started talking in terms of 'Tory scum' because that is to insult not just the members of the government, but to a great many fundamentally decent people who voted for them because they believed what they had told them," says Soubry. "It is that sort of language that makes it harder for Labour to be taken seriously as a sensible opposition party."

She didn't agree, either, with Rayner's fellow Labour MP Dawn Butler accusing the prime minister of being a "liar" in the Commons when she referenced the campaigner Peter Stefanovic's viral video that showed he had been untruthful. "The reality is there are rules about how MPs should conduct themselves in the Commons and it seems to me there is little to be gained by breaking them. We need to keep to the rules now more than ever if we are not to descend into total chaos."

The irony, in Soubry's view, was that the country could very easily now have found itself in a prolonged period of progressive, tolerant and economically sound centrist politics. She blames David Cameron not so much for caving into the hard right in his party when they demanded a referendum on Europe, but for not having the courage, during the early coalition years, to jettison the hard right members of his party and lure over people such as Nick Clegg – "always a closet Tory" – and more moderate Labour members to make his party an all-embracing citadel for centrism.
"The day Jeremy Corbyn was elected was the end of old-fashioned hard left Labour politics, and, with or without the EU referendum, Labour was always going to go into a steep decline under him. If Cameron had drawn everyone in the centre together, when he had the power, there would, I believe, have been an election in 2020 and George Osborne, who had been growing and maturing, would, as Cameron's successor, have thrashed Labour and led a successful centrist Tory party. Labour would, meanwhile, have gone into the kind of period it went into under Neil Kinnock when it had to deal with its militant tendency and it would have emerged a much more progressive party so that the choice electors would have faced from that point on would have been between two parties fundamentally heading in the same sensible direction."
She has of course had a lot of time to consider what went wrong with the campaign to rein back on the worst excesses of Johnson's Brexit and she believes, as the former speaker John Bercow does, that even after the vote to leave the EU in 2016, the situation was still salvageable. "In the autumn of 2019, we were heading towards a second referendum – the numbers were very nearly there, with even senior figures in the Tory party feeling it was the only way break the impasse – but, of course, that was when the Lib Dems completely lost the plot and decided it was time to give the Tories a general election, and, given that it was Jeremy Corbyn they were up against, an inevitably big majority.

"My jaw dropped in the run-up to that election when a very senior Lib Dem told me the people surrounding Jo Swinson believed that they could win up to 200 seats and he said 'I know it's mad, but they've all drunk the Kool-Aid.' I went in to see Jo and she kept saying to me 'Anna, you need to look at the polling we've done,' and I said, 'look, I am fighting a marginal seat, I live in the real world, and your polling is total bollocks supplied to you by Fairies Inc'."
Soubry said that even Corbyn seemed to realise too late that it had been a terrible mistake and she sat in on meetings where she witnessed "the pathetic sight" of the Labour leader pleading with Sir Lindsay Hoyle as deputy speaker to stop the country going down the road to a general election and he refused. There were some courageous dissenters – such as her friend David Lammy, who voted against a general election – but the dye was cast.
She knew Change UK wasn't going to change anything when so few of her like-minded colleagues on the Tory and Labour benches joined the party, but she soldiered on, only too well aware of what was going to happen. Change UK she still maintains had seemed like a good idea at the time, but she adds with a laugh: "I do wish I had checked out Chuka Umunna a little bit more."
Of the mess we're now in politically, she concedes it's bleak. I ask her if she would ever consider rejoining the Tories and she says the party she once knew and loved no longer exists. "I can't see it regaining its senses as the sensible people have been kicked out or been bullied into submission. I look at the next generation of Tories coming up and I don't see any big beasts among them. I see only second-raters and they'd have to be second-raters because of what this government is expecting them to sign up to. I see the young men – they're almost all of them men – putting on their suits and ties to go to the Tory conference and it's like it's their uniforms. Ideology is a great substitute for inadequate people to seek refuge from real life and coming to terms with who they are."
She said that the obvious answer to the current crisis was a strong and electable opposition. She rates Sir Keir Starmer and thinks he's a good man. "The problem isn't that he and those around him don't have good ideas, but it's that someone always seems to say to them 'let's put it to the focus groups.' It's like they are sub-contracting their instincts to these groups and people see through it. Take the Insulate Britain protests. I tell you what I would do. I would arrest everyone involved with that. I don't know what Labour thinks about that and presumably, that's because it's still focus-grouping it, but it's an issue a lot of people have strong views about.
"Politics needs to be about saying what you think and taking people with you. On same-sex marriage, for instance, I voted in favour of it. Some of my constituents didn't agree with me and you know what I did? I argued it out with them. Keir needs to do that. The problem I see, too, in Labour is that they have lost touch with the people they are representing. I've campaigned in constituencies where the roads have been in a terrible state. I'd say to voters you 'wouldn't have roads like that if I was your MP.'
"Labour keep saying 'oh it's Tory cuts that are to blame for things like that,' when, more often than not, it's just the MP not fighting to fix things. They should do their frigging jobs."
She senses the country now heading inexorably back to the seventies. "The same sights and feelings – a sun-tanned prime minister coming back from sunnier climes saying 'crisis, what crisis?', fuel shortages, the spectre of inflation, racism, sexism, misogyny – it all seems wearily familiar."
Still, it's not in Soubry's nature to despair and she believes the country is beginning to see the light. "What encourages me is that I have a wide circle of friends and they are almost all of them what I would call normal people in that they aren't obsessed with politics and just go about their lives. These are people who would normally vote Conservative, but what's interesting only one of them at the moment is going to vote for that party. It isn't that they are sick of Johnson because of the fact he's so amateurish, that he messed up so badly on Covid or even all the things that are going wrong with Brexit that bothers them. They look at him and they realise now that he doesn't share their values. They see a man who is lazy and doesn't respect women. They see that lying to him comes as easily as drawing breath. Middle class people look at Johnson – as they did in Amersham and Chesham – and they the think he's not their cup of tea, he's an embarrassment, he's turning our country into a laughing stock. They are seeing through him."