Often attributed to one of Europe's founding figures, Jean Monnet, is the quote: "If I had to do it all over again, I would start with culture."
If only David Cameron had remembered that maxim during the disastrous Remain campaign, then we at The New European might not be here at all. Perhaps, though, it would have been necessary to invent us (I know, that one's definitely from Voltaire).
The cultural ties that bind Europeans are arguably stronger than any political or socio-economic factors, and certainly lots more fun. Thinking of a European film or museum or meal might have swayed Brexit voters spooked by the Faragean rhetoric around invading hordes and tipped the delicate balance in favour of those who fondly remember the art and culture of continental visits rather than the doom-laden prognosis of corporate business leaders.
There have been plenty of occasions for me, flicking TV channels in France for something to watch, when I alighted on an interesting-looking doc or fascinating concert and it was always on Arte that I had seemed to stop. The programme's unashamed intelligence and intellectual content would quickly shine through. Why don't we have anything like this at home? I'd wonder.
And now we do. At last, Arte in English is available, in the UK, with English subtitles – and it's absolutely free. Simply going to Arte.tv reveals a rich diet of probing documentaries and a monthly arthouse film title taken from its impressive library, an archive which among its many offerings can boast connections with 11 Palme d'Or winners, including this year's shock Cannes winner, Titane.
"Ce film est ne sous une bonne étoile," says the twinkly voiceover at the start of those Arte co-financed films in Cannes. 'This film is born under a lucky star' is the gist, and it has indeed become a mark of quality in European cinema – this year alone Arte could be found supporting, alongside German partner broadcaster ZDF, such global and diverse directing talents as Hafsia Herzi, Mathieu Amalric, Thailand's Apichatpong Weerasethakul, Iran's Asghar Farhadi, Leos Carax, Mia Hansen Love and Norway's Joachim Trier.
As BBC Four withers away having never really ever got going, leaving the UK's TV culture landscape almost solely to Sky Arts, Europe's Arte comes along as a self-styled "European Cultural Streaming Service" to fill a huge gap and to strengthen the cultural ties with Europe even as politics would seek to divide us.
"We are bridge builders, not bridge burners," says Arte's secretary-general Marysabelle Cote from the company's HQ, strategically placed in Strasbourg. "You could criticise us for having a somewhat utopian idea about the power of culture, but we are going to stick to it because we know how much it connects Europeans."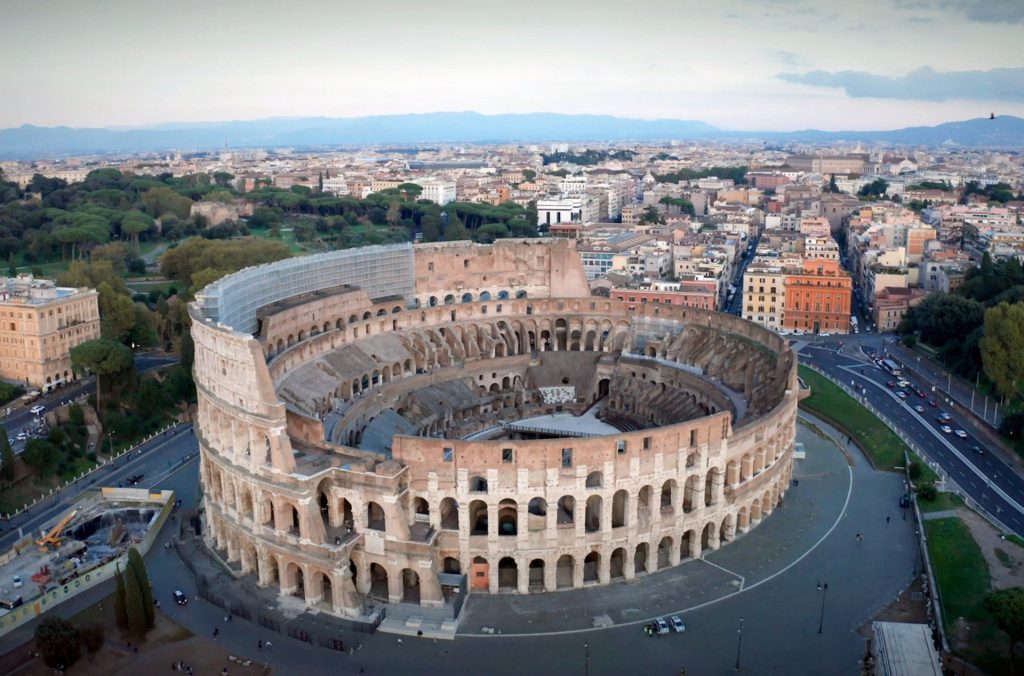 Having started as a joint project between France and Germany, Arte is now available in six languages, having added Spain, Italy and Poland to its roster since 2015 and now English, a move which will also open it up to audiences in Scandinavia and, eventually, perhaps the US.
"But language is so important to us that we will always use subtitles, never dubbing," says Cote who is also responsible for the channel's European development.
"We try to avoid big chunks of English because we don't want that to be the common element – diversity of language is part of that cultural richness and is what makes Europe special and unique. "We know each local audience craves programmes in their own tongue but we are not a national TV: we are European at heart, delivering programmes from a uniquely European perspective. So when we look at a British subject, for example, it would be different to how the BBC would do it; if we do the Spanish Civil War, it would not be at the same as a Spanish TV channel would make it."
Arte's pan-European cultural connections can be surprising. A large annual summer concerts season, for example, covers operas from 21 houses around Europe, such as Don Giovanni from Salzburg and The Marriage of Figaro from Aix-en-Provence. "But heavy metal is just as popular," interjects Cote, proudly and citing Deep Purple performing at HellFest as a highlight. "Nobody covers heavy metal like Arte. Europeans are very passionate about heavy metal and rock, just as they are about dance.
"Culture is much more surprising than politics and it often brings people together who don't have any other links but can connect passionately on one subject and realise they are closer than they thought. And that's how conversations start, from culture."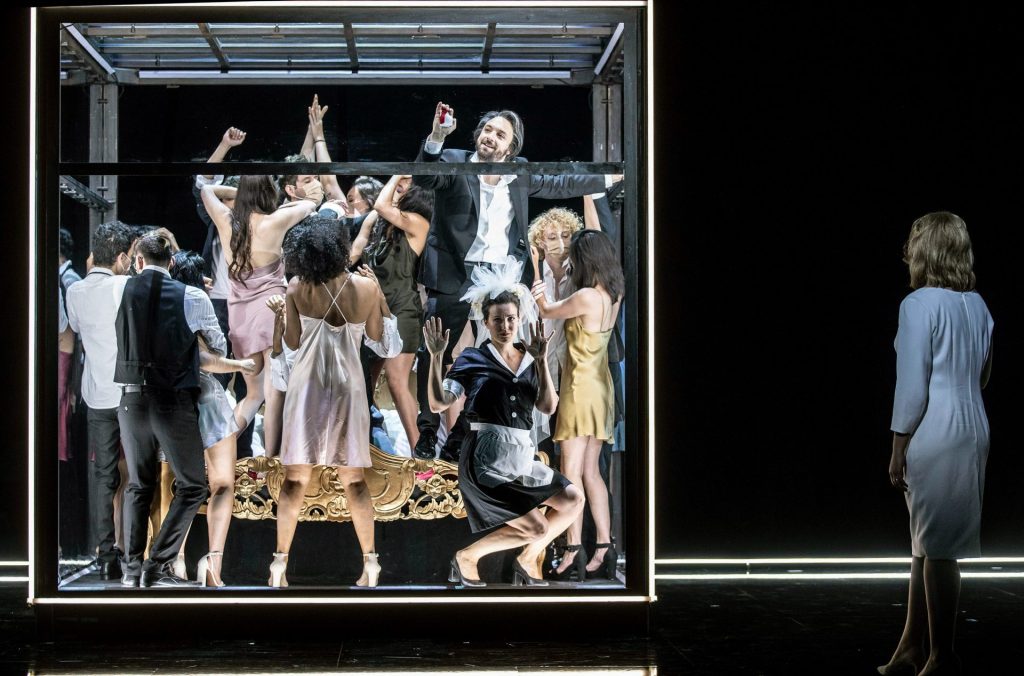 According to Cote, the shock of Brexit has had little impact on swaying Arte's utopian ideal. "We covered Brexit a lot in our news of course," she says. "But so far as the UK is concerned for our ambitions with Arte in English, it is to forge this cultural link between Brexit Britain and the rest of Europe."
One of the stand-out programmes in Arte in English's September line-up is Rule, Britannia? a two-part documentary series subtitled The Divided Kingdom and Brexit, attempting to explain Britain's ingrained Euroscepticism. It features interviews with, among many others, film-maker Ken Loach and the DJ Don Letts.
There are also docs on taxing the super rich, the history of European colonisation and one called Pablo Escobar's Cocaine Hippos, about the animals which escaped the drug baron's private zoo after his death and which have now proliferated to the point of damaging the local ecosystems. Nobody wants to meet a coked-up hippo after dark, I can tell you.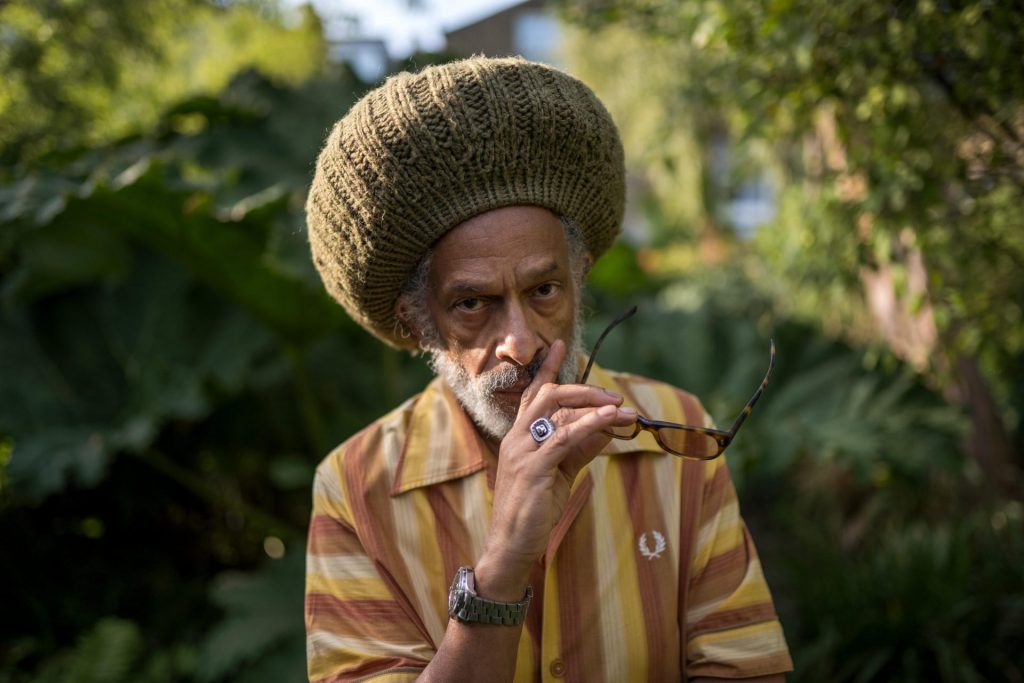 Cote herself champions an upcoming new French series called Liberated, which Arte has adapted from an original French cartoon about female sexuality and freedom that has already been a big hit on Arte's French output and which is being billed as a successor to Netflix hit Call My Agent. "I love a show called Fragments, too," says Cote. "It focuses on random people reflecting on key moments in their own lives – I think it's very special. And another big success is the French series En Therapie, which will soon be available with the English subtitles and I think it will be very popular."
There are timely docs on Afghanistan and deep travelogues on natural France as well as a very handsome series on the landmarks of the Italian capital, Enchanting Rome. And there's a well-curated monthly film strand called ArteKino offering a free arthouse film plucked from the European film festival circuit, such as the impressive Filthy from Czech director Tereza Nvotova, while September's film is Turkish gem Sibel, about a young mute woman in a remote village who communicates only in a language of whistling.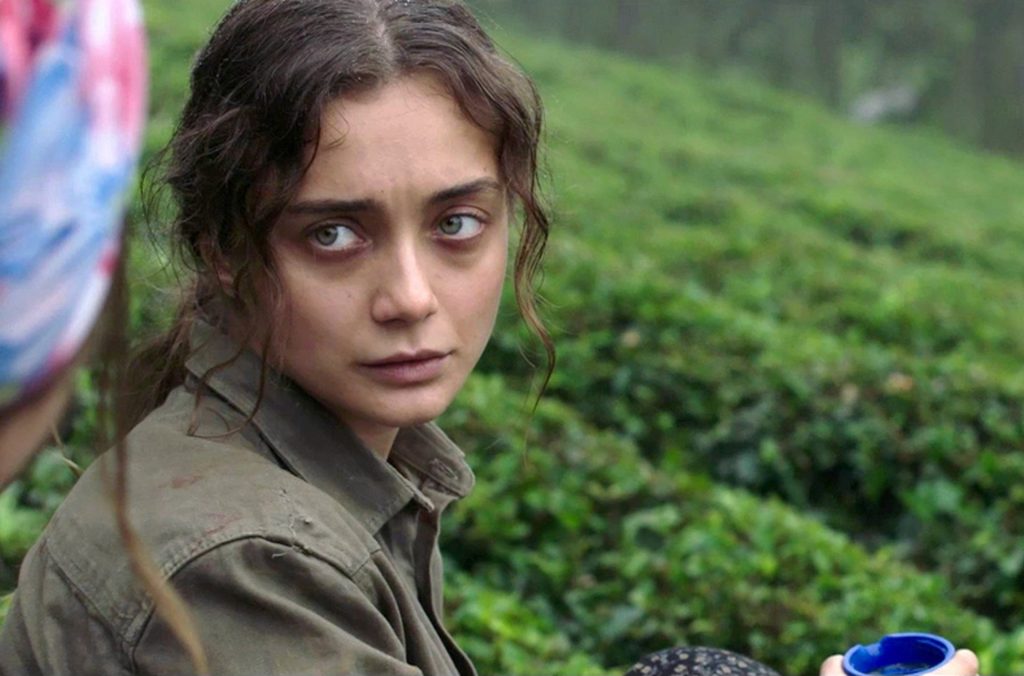 Cote herself cites some personal favourites, including co-production on award-winning German 2019 drama set in the heyday of Bauhaus – called simply Bauhaus – and the success of Scandinavian drama Borgen as key moments in her 13-year career at the broadcaster, working on its expansion and partnerships, from co-productions to network sharing. "Bauhaus is a great example of our commitment to artistic creativity but also to learning – I found out so much about the history of that period through the series. It was very well made and I loved that and we could make a documentary to support the fictionalised drama. "But Borgen was something we took a gamble on a few years ago and it became such an international hit that it helped create the boom in production for an entire region and that whole 'Scandinoir' genre. But for me, it was more personal than that: as a female business person, I thought the character played by Sidse Babett Knudsen was so inspirational, on and off the screen, because she was a Danish actress that went on to have more work after that in French series and English films, quite late in her career. So I feel very proud of our role in helping that happen."
Cote mentions the high-minded French concepts of "l'imaginiare commun" and "le regard croise", phrases, she says, which are key to the Arte vision to unite European viewers and programme-makers through a belief in a 'common imaginative world' and yet also to provide double the exposure in terms of always offering two points of view. The more perspectives, the clearer the picture, is her mantra and as Arte expands into the British viewing landscape, this uniquely European gift must surely be embraced. "Even after Brexit, the British people will still meet other Europeans and it will be better to have a series or a movie to talk about, no?" suggests Cote. "Culture is a very efficient way for people to find common references and to exchange emotions around something that has nothing to do with politics but everything to do with a European perspective.
"Maybe some British viewers will discover they are more European than they realised. I'm hopeful it's not too late for that."