Another day, and night, another news cycle saturated by Partygate coverage. Meanwhile, at Dover British exporters are facing unprecedented border queues that are being largely ignored.
The Transport Select Committee asked on Twitter what the challenges facing ports and drivers getting goods to British consumers were, as they were "out and about gathering information" for their inquiry. One European courier replied with a video showing just how bad the situation was:
From January 1, Britain began introducing all the checks, barriers and red tape that leaving the EU entails for importers into the UK. Sadly, for British business, this is only just the beginning. From July, goods will start undergoing even stricter checks, similar to those already taking place on food being shipped from Britain to the EU.
This includes an electronic document check before the product begins its journey, an identification check on the seal applied to the consignment prior to departure and also a third physical check when it arrives, with the country of origin certificates, including from suppliers, if required.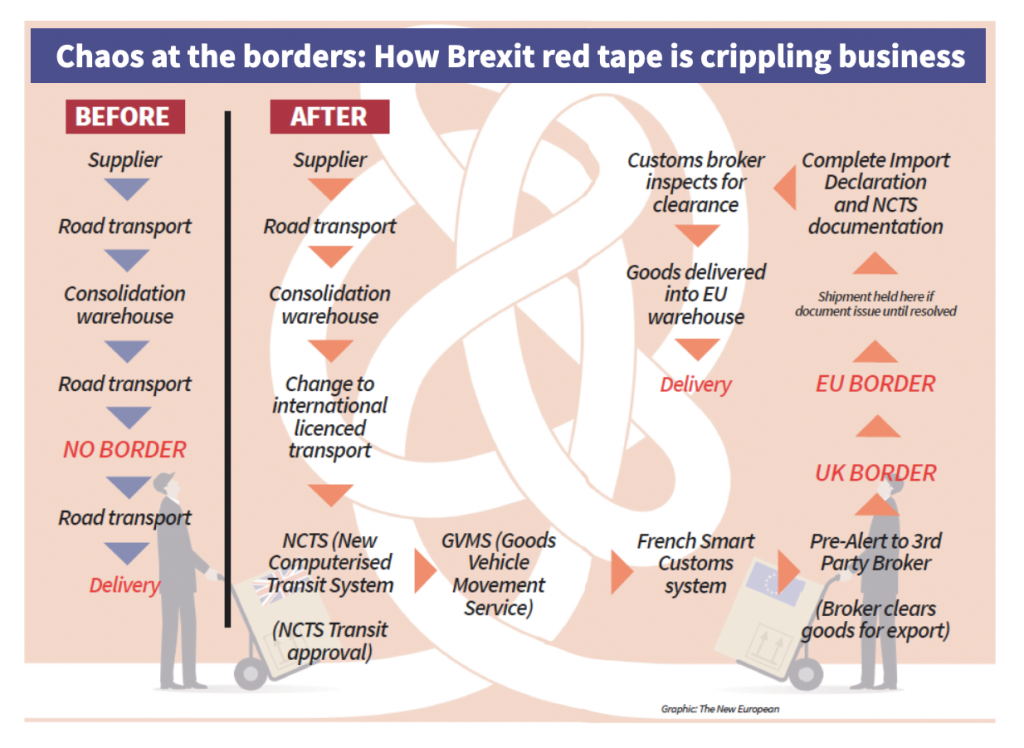 If only the media were taking the approach of the Transport Select Committee in being "out and about gathering information" too. Instead, this morning, homepages, including those from the BBC and The Times were occupied by stories of a tearful and apologetic Adele postponing her Las Vegas residency due to glitches in preparing for the show.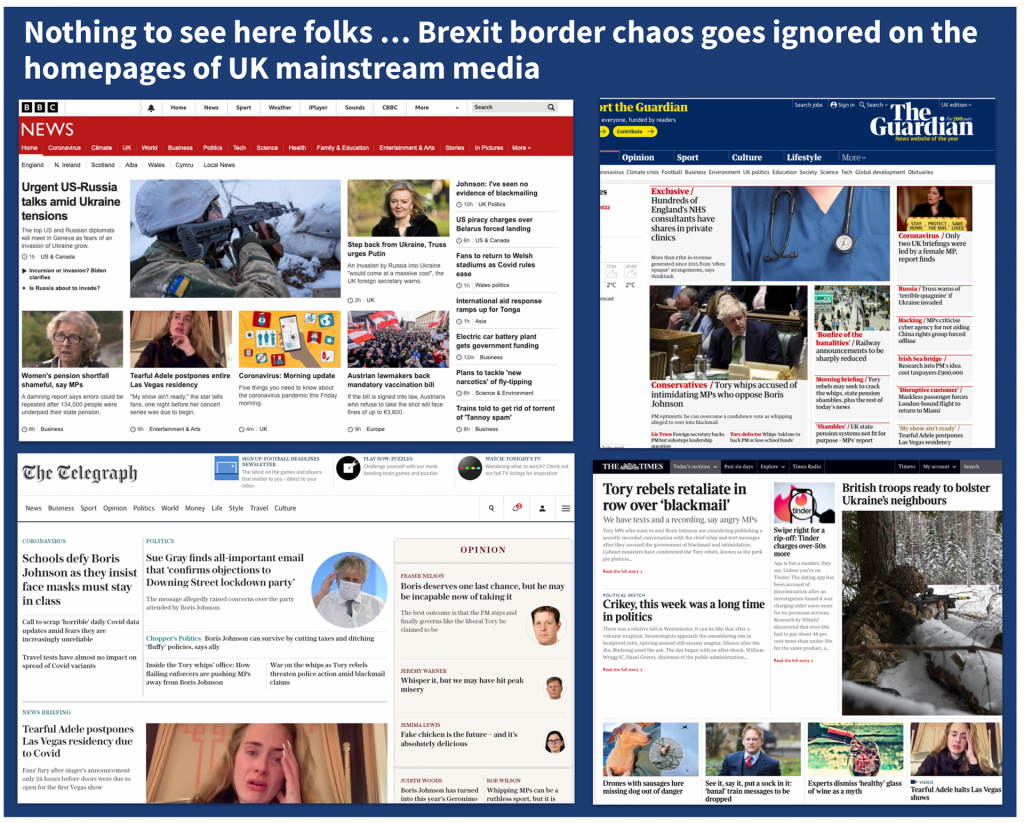 Adele's hit song from her Album 30 was entitled Easy On Me. That seems to be the approach the media are taking to the government on these delays. Partygate and Tory blackmail apparently make for much better headlines.
READ MORE: New border red tape is choking British business… and it's only just the beginning
Most popular