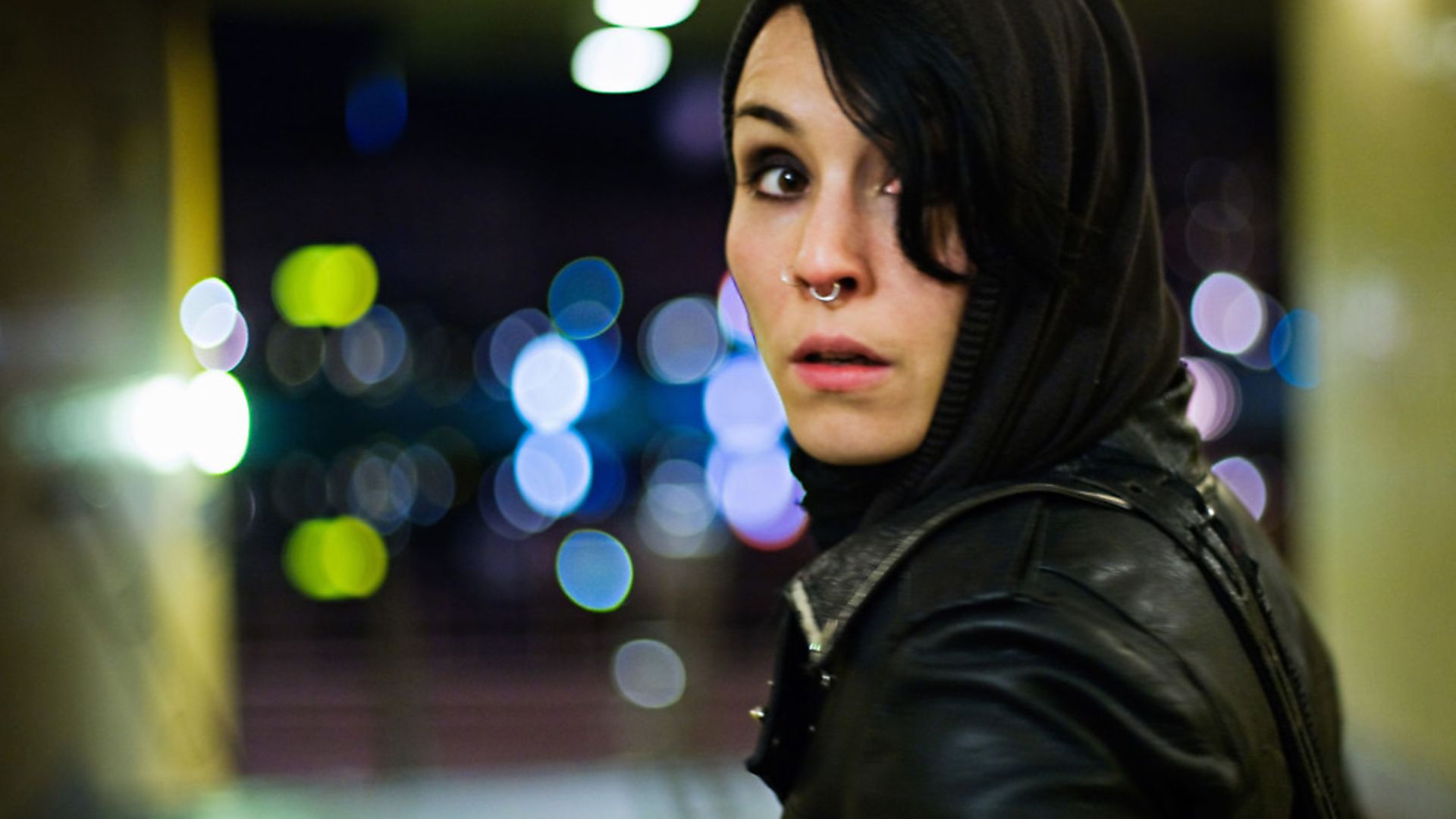 I know what you're thinking. It's been keeping you awake at night and during daylight hours you've caught yourself clamping your eyes shut and massaging your temples almost without realising you're doing it, wrestling with the very concept.
Even when you try to concentrate on something else it's there, humming away in the background, tugging at you, demanding attention.
It's not just you. I've been consumed by it myself during lockdown, chewing my bottom lip, staring out of the window, frowning to myself. But I think I've cracked it. That conundrum with which we've all been wrestling? I reckon I've solved it. Ladies and gentlemen, the age-old burning question of the 20 greatest characters in European literature has now been answered. I know! Exciting.
'Greatness' is of course a debatable concept and I've interpreted it widely here. There are heroes and villains on the list but all of them rise from their pages and remain with us long after we've closed their books. Between them all they say something about the history and culture of Europe and also about people, whoever and wherever they may be.
I've delved into as wide a range of literature as I can, adult and children's, ancient and modern, covering as wide a spread of our continent as possible.
I've tried to be as objective as possible but any list of greats is bound to be influenced by personal preference.
Yours will be significantly different to mine. Hell, mine will most likely be significantly different from mine if you ask me again in a couple of months.
But here goes. Counting down from 20 to 11, with the top 10 following in the next issue, I give you the 20 greatest characters in European literature…
20. Janina Duszejko from Drive Your Plow Over the Bones of the Dead by Olga Tokarczuk
Janina Duszejko, the 60-something caretaker of a scatter of Polish summer homes close to the border with the Czech Republic, is a cantankerous and eccentric curiosity to her fellow villagers. "Useless and unimportant" is how they see the woman who spends most of her spare time immersed in astrological charts and translating the poetry of William Blake into Polish and the feeling is mutual, particularly towards locals engaged in hunting and poaching. When her neighbour Oddball summons her to another neighbour Big Foot's house (Duszejko prefers nicknames of her own devising, regarding given names as displaying "lack of imagination"), they find he's choked to death on a bone from the deer he'd poached. When more men start dying, all with links to the killing of animals, Duszejko devises a groundbreaking theory. "I wish to appeal to the gentlemen of the police not to shy away from the idea that the perpetrators of the abovementioned tragic incidents could be animals," she writes in a letter to local law enforcement. Challenging our beliefs regarding who or what is most worth protecting, she asks "what sort of a world is this, where killing and pain are the norm? What on earth is wrong with us?"
19. Lazarillo de Tormes from The Life of Lazarillo de Tormes and of His Fortunes and Adversities
Since it was first published in the 1550s the authorship of The Life of Lazarillo de Tormes has remained a mystery and no wonder: it is one of the first and most scurrilous satires on the Catholic Church and the aristocracy ever published, a daring act at any time let alone in 16th century Spain. The book's eponymous character is a roguish servant, born in Salamanca and apprenticed to a blind beggar when his father is arrested for theft. Initially naïve, Lazarillo soon becomes streetwise in the service of a string of employers with varying levels of corruption and amorality: a priest, a squire, a friar, a pardoner, a chaplain, a constable and an archbishop. Lazarillo is arguably the first literary antihero in the first ever picaresque novel, his charm and misadventures so vivid that today the word lazarillo in Spanish denotes a guide, especially of a blind person.
18. Jean Passepartout from Around the World in Eighty Days by Jules Verne
When Passepartout entered the service of Phileas Fogg he would have anticipated a fairly easy time: Fogg was well known for rarely venturing further than the Reform Club. This suited the Parisian valet who, with a CV that included circus performer, fireman and singer, was in the market for a quiet life. "Ah, we shall get on together, Mr Fogg and I," he muses. "What a domestic and regular gentleman! A real machine; well, I don't mind serving a machine." When Fogg returns home from his club on Passepartout's first day in the job to announce he's accepted a wager to circumnavigate the globe 3 inside 80 days, Passepartout finds himself packing for a breakneck journey in which he becomes a problem solver, occasional hero – stopping a runaway train and saving Fogg's future wife, the young Indian woman Aouda, from being burned alive in a sacrifice, for example – and the ultimate catalyst for the outcome of Fogg's bet. Add to this the knowledge he had left the gas on in his room and faced a whopping bill on his return and Passepartout is one of the most endearing characters in European fiction.
17. Snufkin from the Moomins series by Tove Jansson
The harmonica-playing vagabond of the Moomin books, Snufkin spends spring and summer in Moominvalley but when the cold and dark arrive he dons his knapsack, green hat and green coat and wanders south to warmer, brighter climes. Snufkin sees possessions as a burden and travels light, everything he needs in his backpack, regarding his harmonica, pipe and fishing rod as the keys to fulfilled and happy existence. Arguably literature's greatest philosopher-ecologist, Snufkin's warm nature and quiet curiosity mean he returns to Moominvalley every spring with a wealth of new stories about the people he's met and places he's seen, imparted with a wisdom that keeps the Moomins, and his best friend Moomintroll in particular, entranced until he departs again.
16. Max Havelaar from Max Havelaar; or, The Coffee Auctions of the Dutch Trading Company by Multatuli
When Max Havelaar was published in 1860 its unflinching portrayal of Dutch colonial rule in Indonesia caused a sensation. Multatuli was the pen name of Eduard Douwe Dekkers, a former bureaucrat in the Dutch Indonesian colonies just like his eponymous protagonist who rails and battles against corruption and the injustices he sees meted out to the people of what was then the Dutch East Indies. Forced to grow sugar and coffee rather than the food staples needed for the long-term wellbeing of the population, the Indonesians are then hit with a harsh and deeply unfair system of taxation, let alone the wider general injustices of a colonised people. Credited with launching the process that led to the withdrawal of the Dutch from the region and influencing African independence movements, Max Handelaar was described by the Indonesian writer Pramoedya Ananta Toer as "the novel that killed colonialism".
15. Hélène Kuragina from War and Peace by Leo Tolstoy
There are plenty of contenders for this list in Tolstoy's epic and he wasn't really a great one for writing fleshed-out women characters who were more than handy plot devices, but Hélène Kuragina managed to struggle free of her Tolstoyan shackles to become an unforgettable character. Of noble birth, strong-minded and sexually-liberated, she burns off the page when she marries Pierre Bezukhov and almost immediately embarks on a rampant affair with Dolokhov that leads to a duel between husband and lover.
Married only in name she conducts a string of relationships and converts to Catholicism in order to marry again even though Pierre would never grant her a divorce. While she comes to the sticky, scandalous end that awaited most liberated 19th century women in fiction, Hélène Kuragina left an indelible mark on one of the greatest European novels ever written.
14. Red Sonya of Rogatino from The Shadow of the Vulture by Robert E.
Howard A 1934 magazine short story by an American fantasy writer may seem an unlikely source for one of the great characters of European fiction but Red Sonya was a warrior so well-drawn and memorable that she went on to inspire a host of descendants and homages, from literature to video games. Howard's story takes place after the 1526 Battle of Mohács with an Austrian village being besieged by the Ottoman army of Suleiman the Magnificent. We first encounter Sonya in steel helmet and chain mail, "bending over the cannon, sighting it in a manner betokening more than a passing familiarity, at a group of Turks who were wheeling a carriage-gun just within range". A Polish-Ukrainian woman with wild red hair, she appears as if from nowhere fighting alongside the Austrians, brave in battle and ingenious as a schemer, tweaking the nose of the Ottoman emperor – it transpires that she's the sister of one of his favourite wives – and laying the groundwork for a host of future warrior queens.
13. Geppetto from The Adventures of Pinocchio by Carlo Collodi
Like a less-deluded Victor Frankenstein, Geppetto is the Italian woodcarver who managed to coax sentient life from dead matter, namely a piece of pine. Geppetto, determined to break out of a relentless cycle of poverty, turns the wood into a marionette called Pinocchio with whom he intends to make a living by entertaining children. This soon turns out to be a very bad idea. The warning signs are there when he receives a sharp kick from a leg he's still carving, and when Pinocchio runs away to town and Geppetto ends up in prison for mistreatment of a child it's just the start of a series of misfortunes that end up with the old woodcarver being swallowed by a giant fish. He sees Pinocchio fall in with a bad bunch and repeatedly be fleeced out of cash intended for him, on top of the physical abuse he receives, yet he still manages to look out for his errant creation. One of literature's true nice guys.
12. Lisbeth Salander from the Millennium series by Stieg Larsson
Apparently based on what Larsson thought Pippi Longstocking would have turned out like as an adult, Lisbeth is a whoppingly smart professional computer hacker with a photographic memory who first appears in The Girl With the Dragon Tattoo as, well, the girl with the dragon tattoo. The survivor of a traumatic childhood Lisbeth is a loner with a quick temper, particularly when faced by men who mistreat women. Film critic Roger Ebert described her as having "the rare quality of a heroine who's more interesting than the story".
11. Milady de Winter from The Three Musketeers by Alexandre Dumas There aren't many better drawn women characters in European fiction than this, especially in books written before the 20th century. One of Cardinal Richelieu's best spies, Milady was portrayed as a ruthless operator and more than worthy nemesis for the musketeers. At 16 she had escaped the convent into which she'd been placed by convincing the establishment's priest to steal valuables and help them both flee to a new life together before abandoning him when they were caught, setting in train a life of avenging wrongs and doing anything to get ahead. Late in the book it turned out that she was once married to Athos who, having discovered the brand on her shoulder indicating her criminal past with the priest, hangs her from a tree. She survives and carries her desire for ruthless vengeance into the world of international espionage.
10. Josef Švejk from The Good Soldier Švejk and his Fortunes in the First War by Jaroslav Hašek
Few characters have become as enmeshed in their national psyche as Josef Švejk since he first appeared in Hašek's rip-roaring 1923 Czech novel. Based on the author's own experiences serving in the Austro-Hungarian army during the First World War, Švejk is a dog thief by trade who enlists with boundless enthusiasm but turns out to be more of an asset to the enemy than gallant soldier of the empire. One of the delights of the novel is that Hašek never makes it clear whether Švejk is just a complete thicko or his repeated acts of monumental incompetence are part of some kind of passive Czech resistance within the Austro-Hungarian empire. So popular has Švejk remained in his near century of literary life he's influenced everyone from Brecht to the creators of M*A*S*H to Peter Sellers, who even quotes Švejk in the Clouseau vehicle A Shot in the Dark.
9. Asterix the Gaul from the Adventures of Asterix series by René Goscinny and Albert Uderzo
Since he was brought to life for English readers by Anthea Bell's brilliant translations many of us will have had our first impressions of life beyond the English Channel thanks to Asterix, the magic-potion quaffing Gaulish warrior with a heart as big as his moustache.
From a coastal village in northern Gaul that is the last bastion of resistance to the Roman invasion, Asterix and his portly menhir-enthusiast pal Obelix repel the invaders with an almost weary nonchalance. While Asterix prefers to best the invaders using his wits rather than physical combat he can mix it when he needs to, but he's a born adventurer and dreamer who feels the strong pull of home, community and the prospect of a quiet life. Asterix bursts from the pages to become one of Europe's most vivid and lovable characters.
8. Nastasya Filippovna from The Idiot by Fyodor Dostoevsky
The extraordinary women of Russian fiction could conceivably have made up half of this list but their sole representative in the top 10 has to be the heroine of Dostoevsky's 1869 novel.
Renowned for her great beauty, orphaned at a young age and raised by a much older man who plans to keep her as his mistress, when Nastasya meets the kindly Prince Myshkin she is riven with doubt when he asks her to marry him, not wanting to saddle Myshkin with her troublesome past as a 'fallen woman'.
Instead she plumps for the madly obsessive Rogozhin with predictably complex and unhappy results. Nastasya is one of Dostoevsky's most nuanced, conflicted and multi-layered characters among some pretty stiff competition.
7. Jean Valjean from Les Misérables by Victor Hugo
Valjean, an essentially good man, finds his entire life defined by the moment he stole a load of bread to feed his sister's starving children, a decision that sent him to prison for 19 years. He emerges bitter and resentful, a hardened criminal, but a chance encounter with a bishop who becomes the first person to show him any kindness since his arrest proves redemptive and he goes on to become mayor of the growing, lively town of Montreuil-sur-mer. His past keeps catching up with him, however and he becomes determined to protect Cosette, effectively his adopted daughter, from it. At the same time he has to stay one step ahead of the vindictive police inspector Javert. A remarkable man, Valjean's character is a testament to the power of compassion, the essential goodness of the human soul and how innate, battered goodness can lead ultimately to redemption.
6. Cécile from Bonjour Tristesse by Françoise Sagan
The protagonist and narrator of Sagan's slim novel, Cécile is 17 years old when she heads for a summer holiday on the Côte d'Azur with her widowed father and his much younger girlfriend. A whirlwind romance with a law student ensues but then Anne, an old friend of her mother's, arrives and seeks to put an end to Cécile's summer high jinks. When romance blossoms between Anne and her father, Cécile is determined for it not to succeed, leading to the novella's dramatic denouement.
Headstrong and spoilt, Cécile burns off the page of this startling novella, written when Sagan was 17 herself, and in barely 30,000 words comes to embody the dilettante, empty glamour of the French Riviera of the 1960s.
5. Hercule Poirot from the Poirot stories of Agatha Christie
Appearing in 33 novels, more than 50 short stories, at least two plays and several screen adaptations Christie's Belgian detective was certainly a busy man during his 55-year career. By 1960 the author herself had declared him a "detestable, bombastic, tiresome, egocentric little creep" but the man who was as meticulous in his ferreting out of murderers as he was in his appearance proved to be one of the best-loved figures of 20th century literature. From his patent leather shoes to the pincenez he wore above a fastidiously manicured moustache Poirot is not just arguably Europe's greatest literary detective, his is also one of the great refugee success stories: his flight from Belgium during the First World War brought him to the country he would come to call home.
4. Pippi Longstocking from the Pippi Longstocking series by Astrid Lindgren
"Please ma'am, may a real lady's tummy gurgle? Because if not, I may as well make up my mind to be a pirate straightaway." Pippilotta Delicatessa Windowshade Mackrelmint Ephraimsdaughter Longstocking is a nine-year-old Swedish girl with superhuman strength who lives alone at Villa Villekulla with a monkey named Mr Nilsson and a horse. The ideal children's fantasy character, she embodies the adventure, independence, imagination and ability to dump bullies and policemen into the top branches of trees with one hand to which every child aspires. Created during the 1940s when her daughter demanded a bedtime story featuring a character called Pippi Longstocking, Lindgren's creation's adventures have since been translated into more than 100 languages. "Give the children love, more love and still more love – and the common sense will come by itself," said her creator of the books' underlying message.
3. Count Dracula from Dracula by Bram Stoker
A vampire, undead and centuries old, not to mention a Transylvanian nobleman related to Attila the Hun, Bram Stoker's count is one of the great figures of horror fiction and one of Central Europe's most enduring characters from any genre.
Since the novel bearing his name first appeared in 1897 Dracula has been a constant figure on stage and screen, most recently in the 2019 BBC adaptation starring Claes Bang but portrayed most famously by Bela Lugosi. Stoker's count plays on a range of fears: of the night, of plagues, of the undead, even of seduction – his charm and intellectual curiosity become more disturbing as the novel progresses. "I saw… Count Dracula… with red light of triumph in his eyes and with a smile that Judas in hell might be proud of," writes Jonathan Harker in his journal. Sweet dreams.
2. Alonso Quijano from Don Quixote by Miguel de Cervantes
Published in two sections in 1605 and 1615 Don Quixote is regarded by some critics as the first European novel. Either way, its hero remains an enduring European figure and has even contributed the word 'quixotic' to the English language. Alonso Quijano is a gentleman of La Mancha living out a quiet dotage reading chivalric romances until he becomes so immersed in tales of knightly medieval adventure that he makes himself a helmet out of cardboard, co-opts portly local peasant Sancho Panza as his squire and sets out on a string of comic adventures, not least an epic 'battle' against some windmills he believes to be an army of sword-wielding giants (from which we derived the phrase 'tilting at windmills'). Quijano/Quixote is an endearing tragi-comic character who arrives on the page fully-formed and remains larger than life 400 years later.
1. Grendel's Mother from Beowulf
The greatest character in European literature is also one of the oldest. The Beowulf manuscript is believed to date from around 1000AD but the story itself is probably much older, being passed around orally long before it was written down. Beowulf of the Geats comes to the aid of the Danish king Hrothgar whose mead hall, Heorot, where he dines with his warriors, is attacked by a monster named Grendel who kills and eats many of the hall's occupants while they sleep.
Which isn't very sporting. A fearsome fight occurs between Beowulf and Grendel in which Beowulf tears off the monster's arm. Mortally wounded, Grendel returns home, where his mother awaits, to die. The next night, with the hall full of drunken carousers holding up the monster's arm as a trophy, Grendel's bereaved mother attacks Heorot, wreaking havoc and returning to her home beneath a lake having recovered her dead son's arm. Beowulf tracks her there and attacks her but she overpowers him and, pinning him to the ground, sets about him with a knife. As she struggles to pierce his armour, Beowulf desperately picks up a huge ceremonial sword hanging on the wall beside him and decapitates Grendel's mother, doing likewise to Grendel's corpse and claiming his head as a trophy. She's portrayed as the villain of the piece but Grendel's mother is only living by the same code of feuds and vengeance as Beowulf and Hrothgar. If anything she had even more of a case: she had lost her child, leaving her "grief-racked and ravenous, desperate for revenge" in Seamus Heaney's translation. The original warrior queen, the first strong, independent woman character in European literature, Grendel's mother had lived quietly until her son was killed, at which point she channelled her maternal grief into clinical wrath. And she was magnificent.
■ Charlie may be brooking no argument, but you can have your say on his selection by writing to letters@theneweuropean. co.uk
Most popular