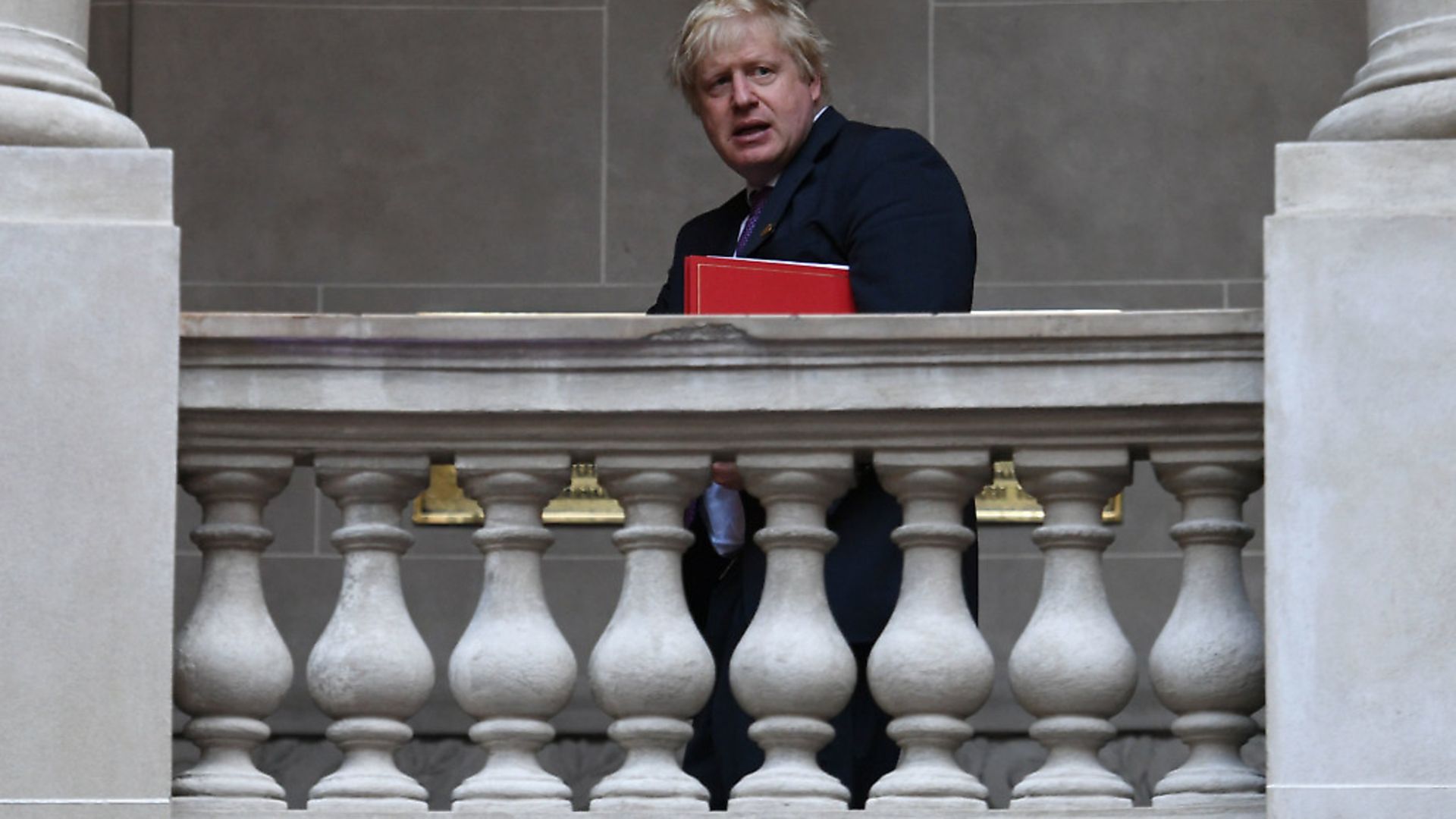 The Conservatives used to pride themselves on being the party of business. But that relationship has unequivocally broken down, as ANGELA JAMESON reports.
How do you know when a relationship has hit rock bottom?
Roland Rudd, a prominent Remain campaigner and adviser to many of the UK's leading businesses, tweeted this week: 'Can't remember a time in my life when the business community has been so vilified and ignored by large parts of the governing Conservative Party.'
Reports that Boris Johnson, the foreign secretary, replied 'f**k business' after being asked about bosses' concerns at the tail end of last week only heightened tensions between the business community and the Tories.
Days after Airbus warned the UK government that it could be forced to quit the UK if we end up in a no-deal Brexit, the CBI, the British Chambers of Commerce, the EEF manufacturing group and the Federation of Small Businesses have finally got together to issue a wake-up call to the government.
Paul Dreschler, who stepped down after two years as president of the CBI, has also let rip. He points out that as business voices are dismissed as unworthy and irrelevant three-quarters of all UK tax revenue (£500bn) is supported by the activities of private sector companies and that private sector businesses employ some 27 million people.
To the business world, Brexit negotiations appear to have stalled since March and that is beginning to affect how companies behave.
Business investment is set to grow at only 1 to 2% this year, a figure that should be double, given where we are in the business cycle.
So-called contingency plans for a 
worst-case scenario, are now being dusted off.
BMW followed Airbus's warning with its own red flag saying that it would be forced to leave the UK, where it has four facilities employing about 7,000 people, if its operations become uncompetitive. Investment in the UK car industry has halved in 2018, according to the Society of Motor Manufacturers and Traders.
Sir Gerry Grimstone, chief executive of one of the UK's biggest city fund managers, Standard Life Aberdeen, also issued a plea for realism and pragmatism. Businesses just want to know what the rules will be going forward, he said.
Meanwhile, latest figures from the Department for International Trade show that the number of projects funded by Foreign Direct Investment in the UK slid by 9% in the past year.
The foreign secretary's outburst shows how the Conservative party has been dragged across the rubicon. There have always been tensions in the party between those who side with big business and its global activities and the localism and protectionism required by small businesses. Previously patched over, these are now openly being expressed.
But it is not just the renegade ministers and known Brexiteers like Johnson who have badmouthed business this weekend.
Jeremy Hunt, the health secretary, appeared to be trying to build his Brexit credibility when he said it was 'completely inappropriate' for businesses to be 'making those kinds of threats'. Business secretary Greg Clark does not have the confidence of the business community.
Threats or fair warning, it depends on your point of view, but there is no doubt that businesses are frustrated at the lack of a plan B. It is surprising to them that ministers do not seem keen to protect sectors that employ so many people.
We are now days away from a crunch meeting at Chequers where the Brexiteers in the Cabinet and the Remainers will finally need to resolve a critical white paper on the future UK-EU trade relationship.
It may be that Airbus, BMW, Standard Life Aberdeen and the other businesses that are finally speaking out are giving the Prime Minister and the Chancellor the ammunition they need to argue that staying in a Customs Union is the only feasible solution for the UK, if it is not to face a cliff-edge.
At least that is one way that optimist pro-Europeans are interpreting the current mud-slinging between business and the Government.
We will have to wait for the Brexit white paper to see whether the shouting has made any difference.
At The New European, we pride ourselves on the high quality of our contributors and experts, and believe we play a valuable – and much needed – role in media plurality, offering an alternative perspective to the right-wing, anti-EU outlets dominating UK media. We depend on the support of our subscribers and readers to cover our costs. Your contribution, however small or large, will help ensure our sustainability. Please click here to choose a plan.
Most popular