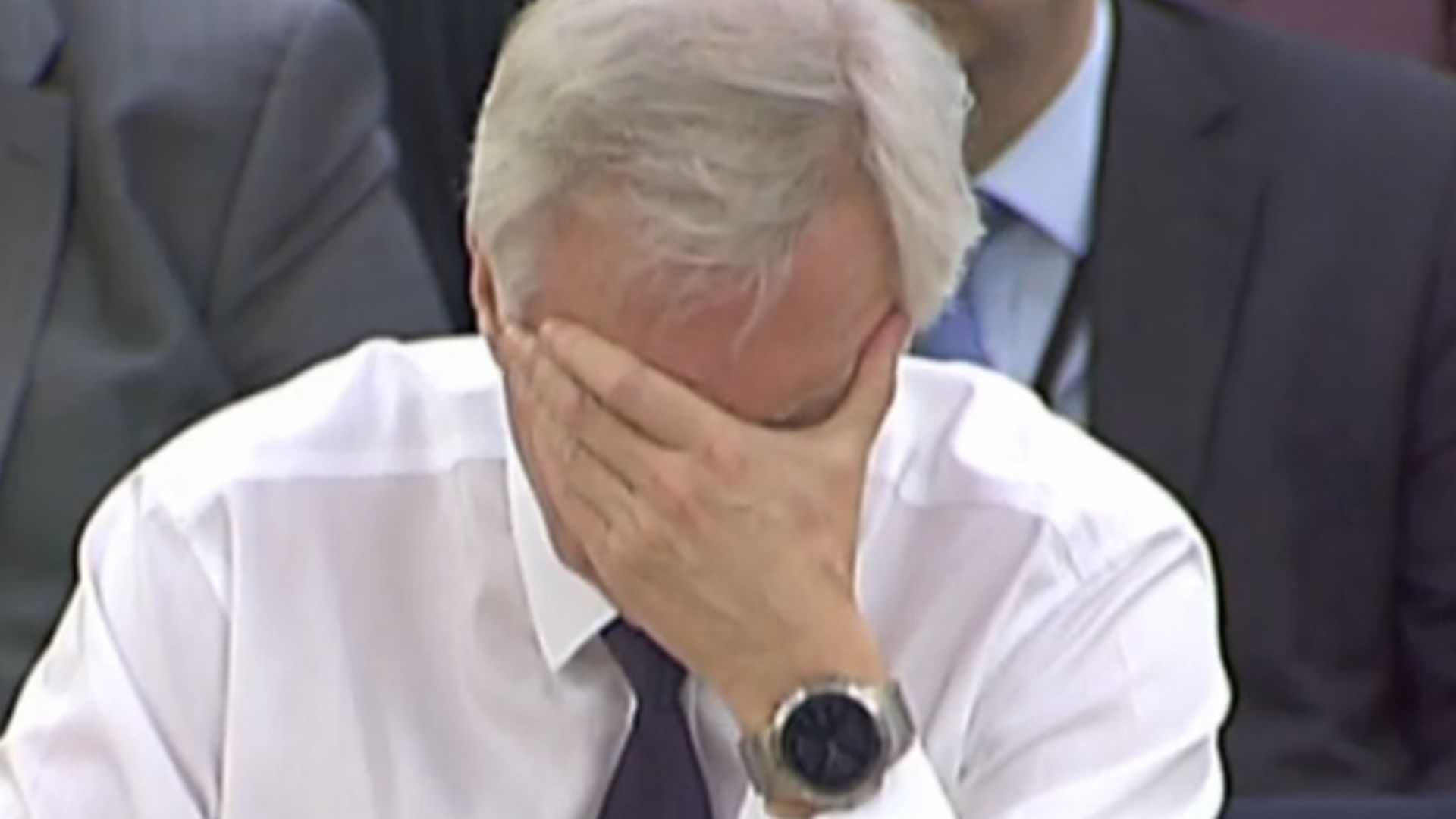 David Davis sought to calm business jitters with Brexit looming this week but, as ANGELA JAMESON explains, fears persist.
So leaving the EU is not going to plunge the UK into some sort of Mad Max-style dystopia.
Leaving aside the questionable film reference, the Secretary of State for Exiting the European Union was not particularly convincing in his argument that Brexit will not change 'the kind of country Britain is'.
Yes, there were reassuring words for UK and EU business leaders, particularly on standards, which reflected much of what Philip Hammond has been saying in recent weeks.
The Government has no intention of pursuing a 'race to the bottom' rather it aims to lead 'a race to the top' on global standards. It recognises that Britain would not prosper in a globalised world, simply by cutting standards, since it 'would never be cheaper than China or have more resources than Brazil'.
These crumbs of comfort were welcomed by the UK's business lobbies but they did not quite go far enough.
Industries like motor manufacturing and aerospace are intrinsically global. Parts made in the UK are assembled within the EU and sometimes cross borders multiple times before final assembly.
When standards lapse – for example in the diesel emissions scandal – it affects consumers and jobs around the world. That is why regulatory harmonisation is necessary.
There must be a pragmatic agreement between the UK and the EU to make sure that the same regulations apply whether you are selling a car or a vacuum cleaner in Spain, Portsmouth or Dubai. At least Davis appears to have understood business' concerns on this front.
But the speech then took a protectionist turn. For Davis the UK's future trade with the EU should be based on the principles of 'open trade and fair competition'. For the last two decades the UK has had one of the most open economies on the planet, thanks to its world-class capital markets where companies come from around the world to raise money – either through tapping bond markets, venture capital firms or listing on the main or junior stock exchanges.
Davis suggested, however, that once the UK had left the EU it would not 'allow firms heavily subsidised by EU governments 'unfettered access' to its markets. Nor, he said, would it permit mergers between UK and EU firms which reduced consumer choice.
Taken at face value this would mean that Deutsche Bahn, the German state-backed owner of Grand Central trains and Arriva, would not have been allowed to buy those transport groups.
Equally it raises questions about the extent to which French state-backed EDF, would have been allowed to become the UK's biggest nuclear power generator and the company behind the first new reactor in a generation.
What will happen to the new breed of British-based, but globally ambitious tech companies, if overseas investment or merger and acquisition is made impossible?
According to Davis, the United Kingdom will continue to be a leading advocate of open investment flows after we leave the European Union. 'But it cannot mean that a European Union company could merge with a United Kingdom company and significantly reduce consumer choice.'
For many people – on the left and the right – this will actually be a welcome tough stance, that would have put the kibosh on recent big takeovers of successful British businesses – like Kraft's takeover of Cadbury and Softbank's purchase of tech success ARM Holdings.
But for Davis to claim that post-Brexit the UK will block takeovers from overseas companies and still be open for global business is just disingenuous.
The UK is the most successful recipient of foreign investment in the EU. Today Davis attempted to reassure investors and companies that he was not leading us straight off a cliff. But while attempting to speak the language of co-operation and harmonisation, he revealed his instinct to pull up the drawbridge on aspects of global trade.
It was hardly surprising that the pound fell in the midst of this confusion and that City traders are now spending more to buy insurance to protect themselves against short-term sterling volatility.
Next up to reassure was Liam Fox who followed Davis's Vienna words with a speech to British manufacturers.
Fox was tweeting about how the manufacturing sector output is now at a 10-year high. However, he seemed oblivious to new ONS figures showing that February has seen a sharp slowdown in orders, on the back of falling UK demand.
Most popular