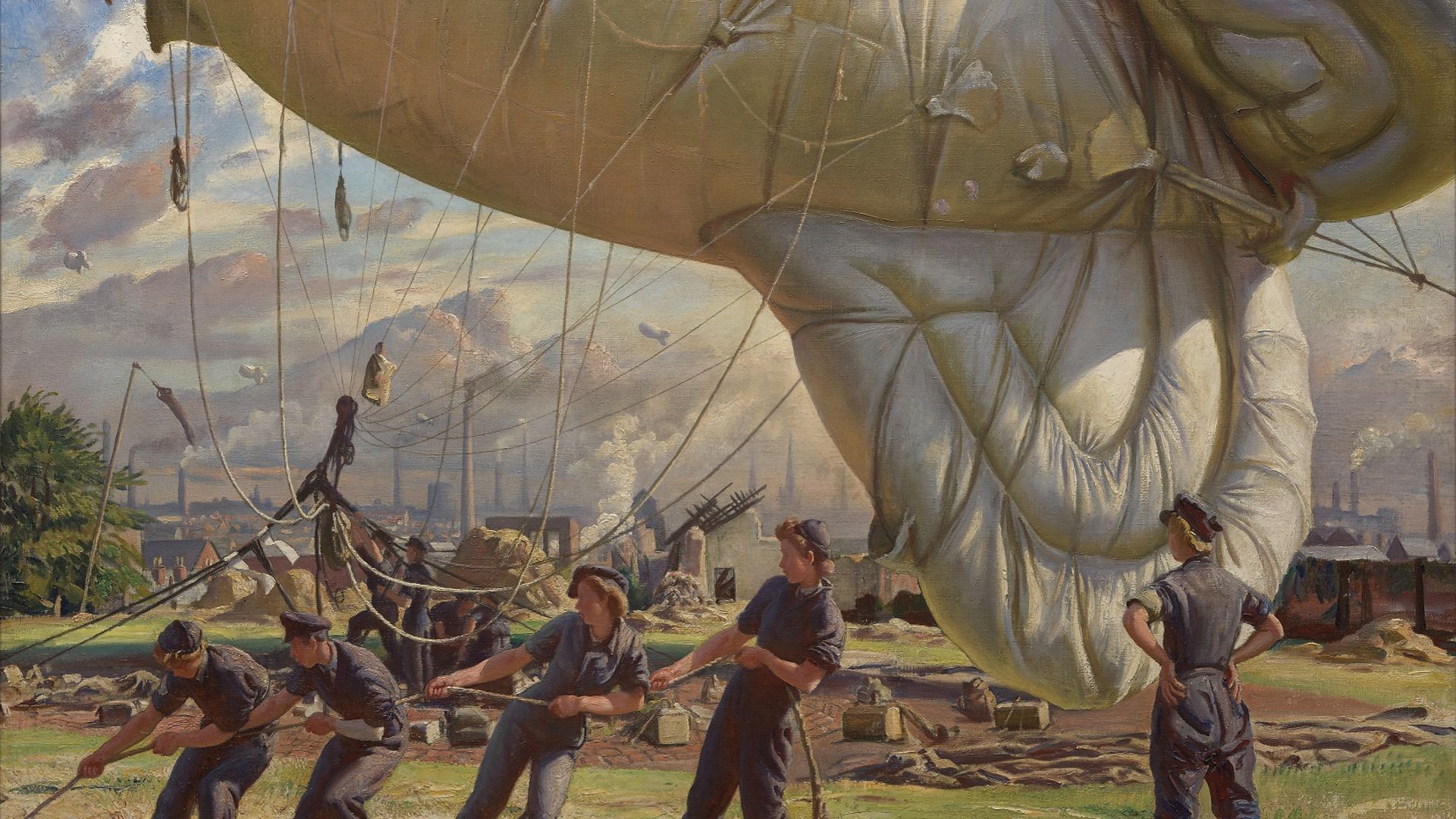 A new exhibition brings together the works of four artists who, in their very different ways, emerged at a time when female roles in British society were about to change forever. 
They were among the most innovative and, at times, sought-after artists of their day, a quartet of painters who are celebrated together in an exhibition that highlights their coincidental and deliberate connections.
Gwen John, Laura Knight, Vanessa Bell, Dod Procter were born within 13 years of each other and lived through great social change. All were influenced by European movements, but it is at the Laing Gallery in Newcastle that they appear together for the first time in an exhibition titled Challenging Convention.
Laura Knight (1877-1970) was born Laura Johnson, in Long Eaton, Derbyshire, where the family had a lace-making factory, a trade which linked them with relatives in France.
The businesses on both sides of the Channel foundered, left behind by technology, but not before the talented girl had been partly educated, albeit unhappily, in a succession of French schools.
Her mother, Charlotte, a teacher at Nottingham School of Art, had intended Laura to train in France, but the family setbacks brought her home to Britain and to her mother's institution, where she studied from the age of 13, soon teaching classes herself when Charlotte fell ill.
Perhaps it was that early and, at this time unusual, experience of living abroad when young, with its rapid propulsion into adulthood, that made the artist exceptionally receptive and adaptable to other ways of living.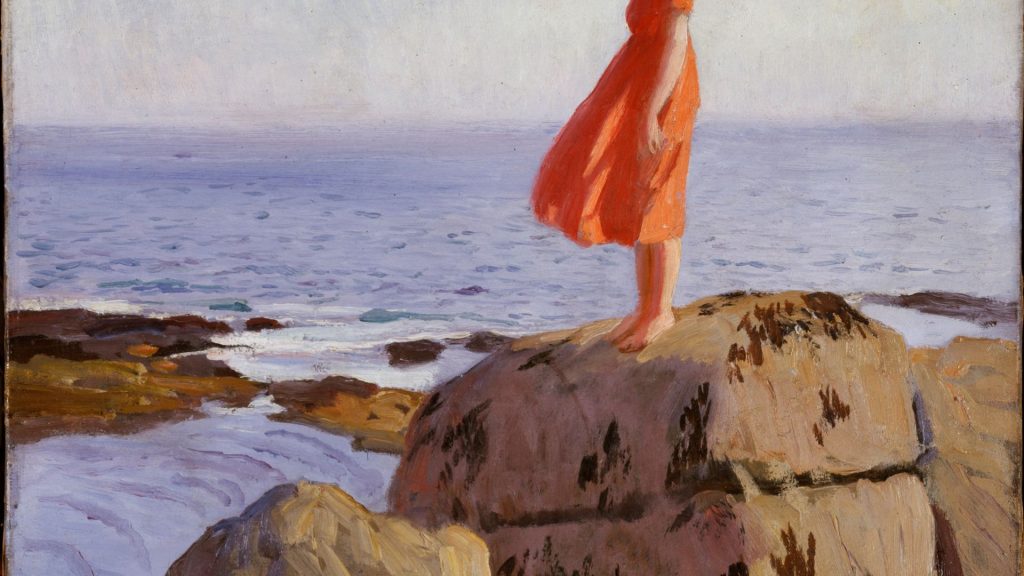 In the course of her long career she would immerse herself into alternative communities – circus folk, gypsies, the theatre and ballet world, and in the US, the black activists of the civil rights movement.
An official war artist, she brought her radical vision to bear on subjects such as A Barrage Balloon Being Hoisted into Position by WAAF workers, Coventry, 1943, in which women take on men's work. Her Ruby Loftus Screwing a Breech-ring is one of the most admired pictures in the Imperial War Museum's collection. She was also unusual in working with nudes, defiantly painting herself at the easel before a female model.
Knight's A Dark Pool painted over 10 years, from 1908 to 1918, is dominated by the complex rocks of Staithes, North Yorkshire, where she spent time with fellow Nottingham student Harold Knight, whom she married in 1903.
The light is the penetrating Cornish light of their home in the artists' community in Newlyn, Cornwall. But the ambiguity of the young woman who looks into the depths reflects the period of the work's gestation: the post-war world of 1918 was very different from the world of 1908, and there is a solemnity in the solitary figure that belies her flame-red dress.
The Beach (1909) has the same white heat, and shows an early mastery of complex clusters of people that distinguish her crowded war pictures. Knight wrote of her early work: "Staithes was too big a subject for an immature student, but working there I developed a visual memory which has stood me in good stead ever since."
In Cornwall, she befriended Dod Procter (1890-1972), today the least well known of the four artists in this show, but briefly a national treasure. Such was the excitement in 1927 over her painting Morning, now in the Tate collection, that the Daily Mail bought the work for the nation.
Born Doris Shaw into an artistic family, Procter was partly trained in Newlyn, but time in France brought her into contact with important artists of the day, including Renoir and Cézanne. Marrying fellow artist Ernest Procter she made a speciality of nude and softly draped female figures.
Living, like Knight, into the 1970s, Procter saw innumerable new art movements come and go, but she never again received the attention that her 1920s figures attracted, producing in the ensuing decades mostly portraits with the waxy monumentalism of Morning.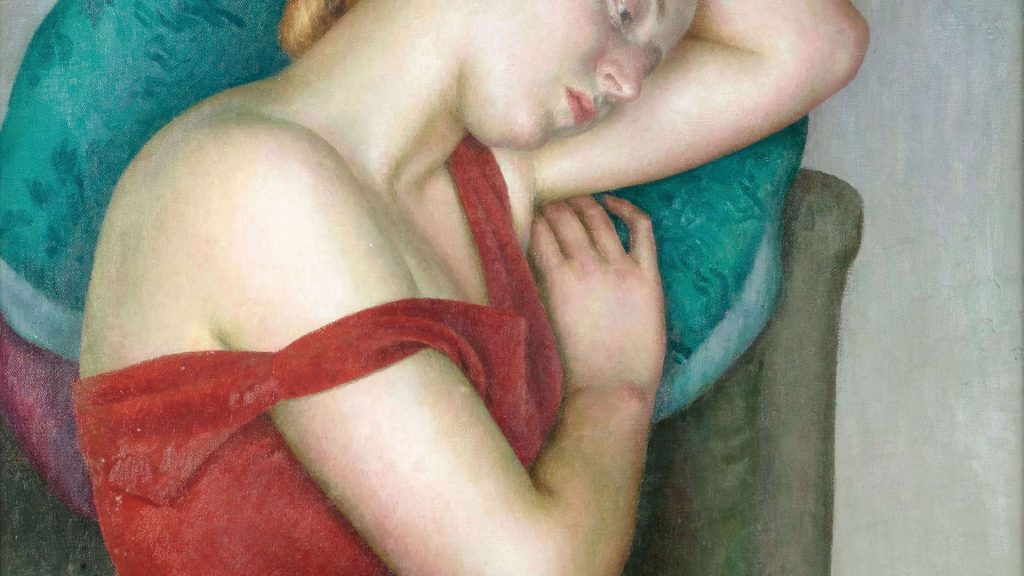 When the landmark exhibition Manet and the Post-Impressionists was staged in London in 1910, 25,000 people visited the Grafton Galleries, among them many who derided the then unfamiliar art of Paul Cézanne, Henri Matisse, Vincent van Gogh as well as of Edouard Manet, condemning their subject matter as mundane or the execution as imprecise.
But one British artist at the heart of this and the successor exhibition in 1912 was Vanessa Bell (1879-1961), who immersed herself in the exciting developments coming from the continent.
At the heart of the Bloomsbury Group of Bohemian artists, writers and thinkers, her own painting was hugely influenced by these European modernists, so that as early as 1914 she had produced Abstract Painting – six blocks of colour on a yellow ground, now in the Tate collection. But it was people and places that dominated her work. "One discovered that one was, after all, in love with nature," she later told her artist son, Quentin Bell.
Born Vanessa Stephen, sister to Virginia, later Woolf, she trained at the Royal Academy, and married the art critic Clive Bell, who helped raise Angelica, her daughter by artist Duncan Grant.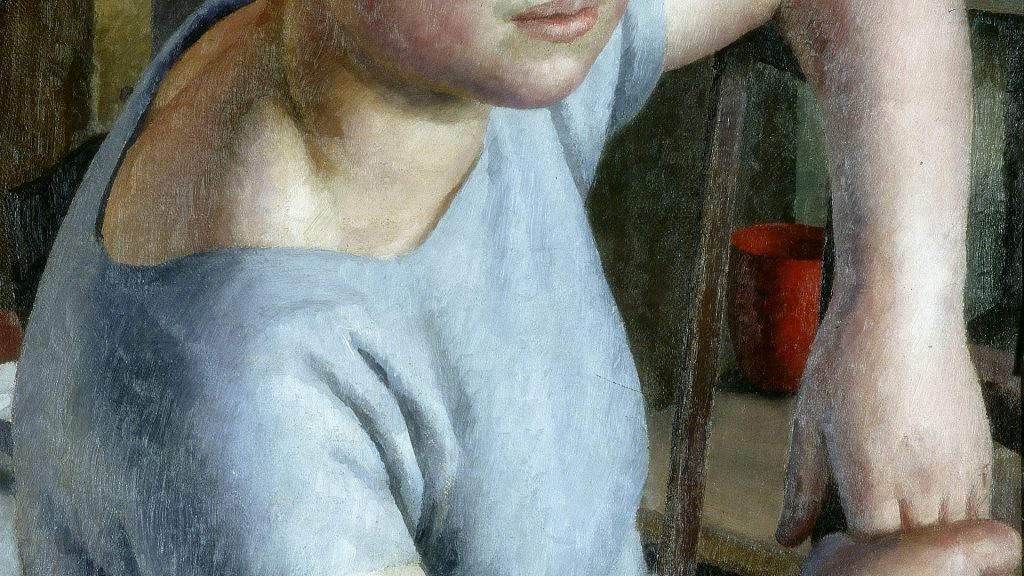 Retreating from central London to Sussex at the outbreak of the First World War with Bell, Grant and his lover David Garnett, she immersed herself in country life and the home, however unconventional.
A Still Life includes the cut lemon and knife of a Dutch master. Curtains at the window in View of the Pond at Charleston are by the design hub Omega Workshop, of which she was director. The tilting hip bath of The Tub (1917) is straight out of Pierre Bonnard, whose work she would have known.
Bell exhibited in Paris, but of the four women in this exhibition the one who immersed herself most deeply in continental culture was Gwen John (1876-1939).
Overshadowed both in her own time and for many years after by her racy and arguably less talented brother Augustus John, from 1895 to 1898 she trained at the Slade, then the only art college to admit women students.
She then took her first trip to Paris, where she was taught by Whistler. A second trip, destination Rome, got no further than France. This time she model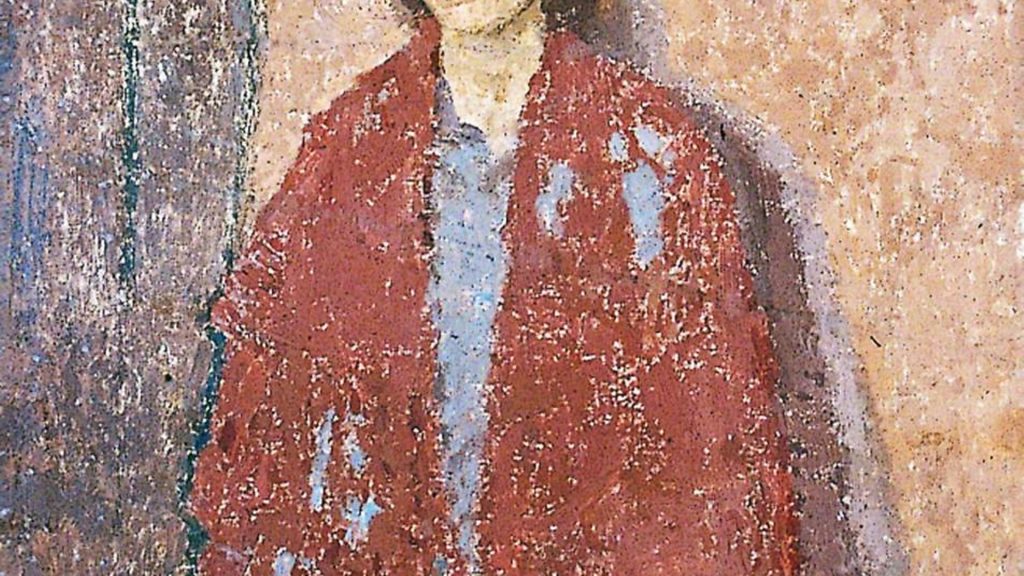 led for the sculptor Auguste Rodin, the pair becoming lovers.
As the affair waned she converted to Roman Catholicism and in painting the founder of an order of nuns who supported her established her distinctive three-quarter seated figure.
Often repeating her subjects, and with an exceptionally subtle palate in an era of eye-catching colourists, she was underestimated by many contemporaries. She was accorded only a single one-woman show, dying in relative obscurity and poverty.
Bringing together these singular artists for the first time, curator Lizzie Jacklin reflects on the increasing opportunities for women of their era. "They were capitalising on changes for women in society," she says. "And the art that they saw in Paris was revolutionary."
Of the four, prolific and versatile Knight, flamboyant Bell, brief celebrity Procter and troubled John, it is perhaps John who leaves the most haunting impression, one of an artist who is both individual and ruthlessly self-critical. "I think a picture ought to be done in one sitting, or at most two," she wrote. "For that one must paint a lot of canvases probably and waste them."
Challenging Convention is at Laing Art Gallery, Newcastle upon Tyne, from May 17 to August 21
Most popular