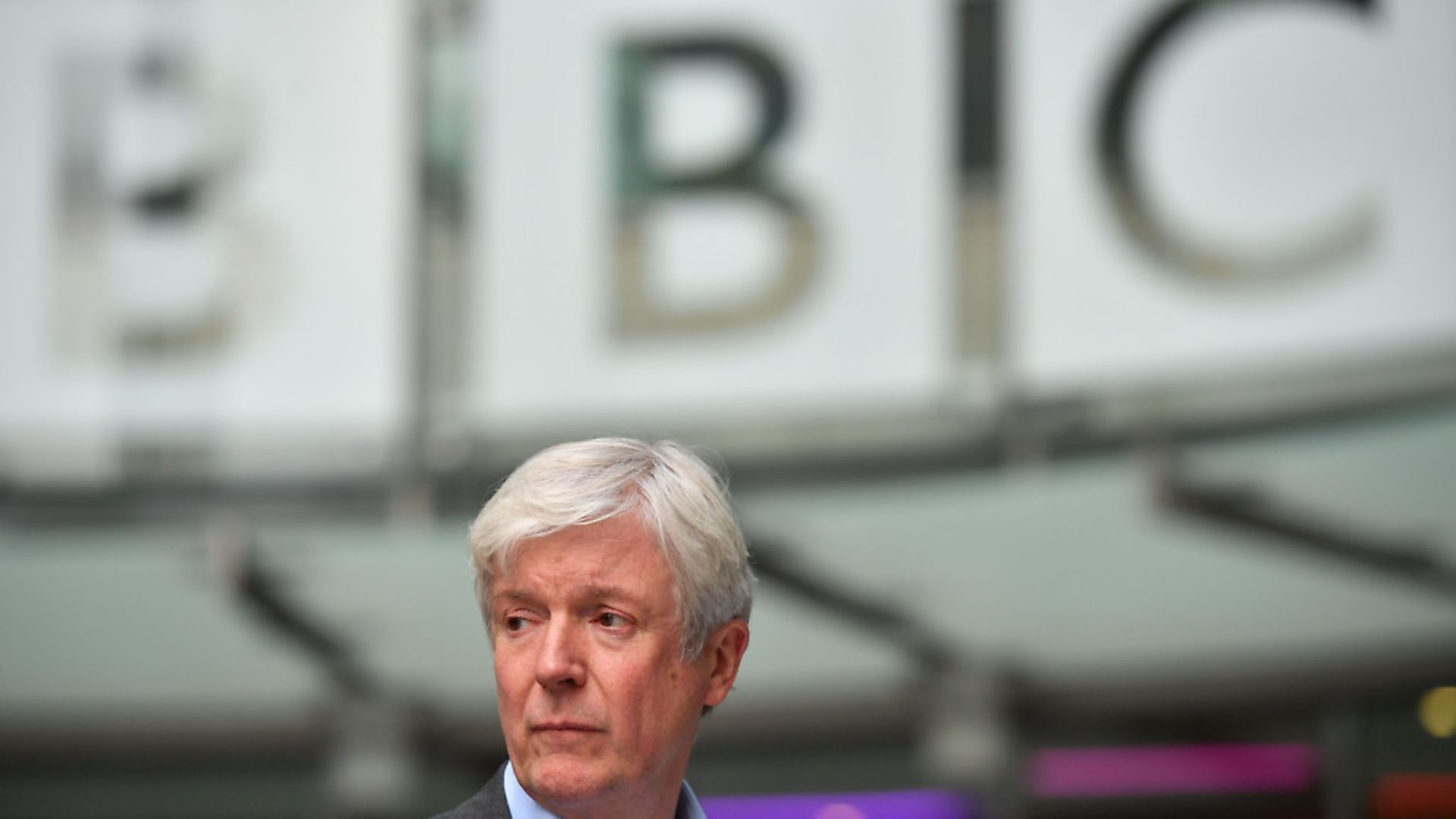 A senior BBC journalist talks of the crisis of confidence in the BBC's newsrooms and the weakness of Lord Hall, Jacob Rees-Mogg teams up with the Earl of Suffolk, and Kwasi Kwarteng drowns his sorrows alone in Lily Allen's club.
Brexit has precipitated a crisis of confidence across the BBC's newsrooms, one of its most respected senior correspondents has admitted.
'We're told to tell people who complain about our coverage of Brexit that 52% of licence fee payers voted to Leave, but I think we are all getting bored of saying that,' the journalist told Mandrake. 'We have made the classic journalistic error of allowing ourselves to become part of the story: the way we have reported Brexit has been a factor in enabling it. Careers here are now clearly heavily invested in it, which is obviously troubling.'
The journalist got in touch to talk off-the-record after almost 10,000 people voted in an online Mandrake Twitter poll last week: it showed that 87% trusted Sky News over the BBC to report truthfully on Brexit.
'Programmes such as Today are clearly harming the reputation of all of our journalism,' the BBC journalist added. 'They have pushed things to extremes, but the fact is few journalists here feel confident to report fearlessly on Brexit.'
He felt the BBC director-general Lord Hall was not encouraging a culture of fearless and independent journalism. 'Hall's years entertaining politicians such as Michael Gove in his box at the Royal Opera House have turned him into much more of a courtier than someone with much of a feel any more for what journalism should be about. Jeremy Corbyn has also not made things any easier. The model for our political reporting has always been 'Labour says X' and 'the Tories say Y', but when they are both saying 'Y' on the most important issue of the day, that makes it hard to achieve balance.'
DRIVEN CRAZY
Michael Gove is not flavour of the month among the drivers of the Government Car Service. I'm told they had taken bets on who'd be first to quit over Theresa May's Brexit plan and Gove had been the clear favourite. 'None of them had put a penny on Dominic Raab as they had forgotten all about him,' I'm told. 'I suppose it's easy enough to do.'
THE MANOR BORN
I hear that Jacob Rees-Mogg – who makes as much as £21,000 a month on top of his MP's salary from Somerset Capital Management – has lately taken on a number of unpaid directorships with the 83-year-old Earl of Suffolk, which are all associated with the old boy's imposing country pile, Charlton Park in Wiltshire.
It's a chance presumably for Rees-Mogg to play out his Downton Abbey fantasies whenever he visits Charlton Park. The directorships comprise Charlton Park Trustees 1, 2, 3, 4 – all dormant property-owning businesses – with three of them set up in 2011, the fourth in 2013. Rees-Mogg became a director in April but has just updated the Register of Members Interests reporting he took up his roles in July.
Suffolk's property companies are not the only bricks and mortar companies with which Rees-Mogg is involved. He has a 50-75% interest in Saliston – which he co-runs with his wife Helena, and which was set up in 1995. At latest 
count it held £7.3m in investment properties. His wife Helena has her own business interests – Wentworth Trustee Company and Fitzwilliam Trust Corporation, both with multiple mortgage charges on the register at Companies House, suggesting extensive property assets.
GROUCH
The Brextremists now appear to be as tired with Brexit as everyone else. Michael Gove has been idly tweeting about Game of Thrones and now I hear the Brexit minister 
Kwasi Kwarteng has been spotted propping up the bar at the Groucho 
club.
'You'd imagine it would all be about top-level strategy for Kwasi the night before the PM's withdrawal agreement, but there he was all on his own sipping a whisky cocktail,' whispers my man in the Gucci loafers. 'He looked a bit forlorn as the Groucho is not a natural hang-out for Brexit supporters.'
Members include Lily Allen who campaigned for Remain in the EU referendum, and Lord Bragg, who last week described Brexit as 'a cult, a bit like the Moonies'.
Most popular