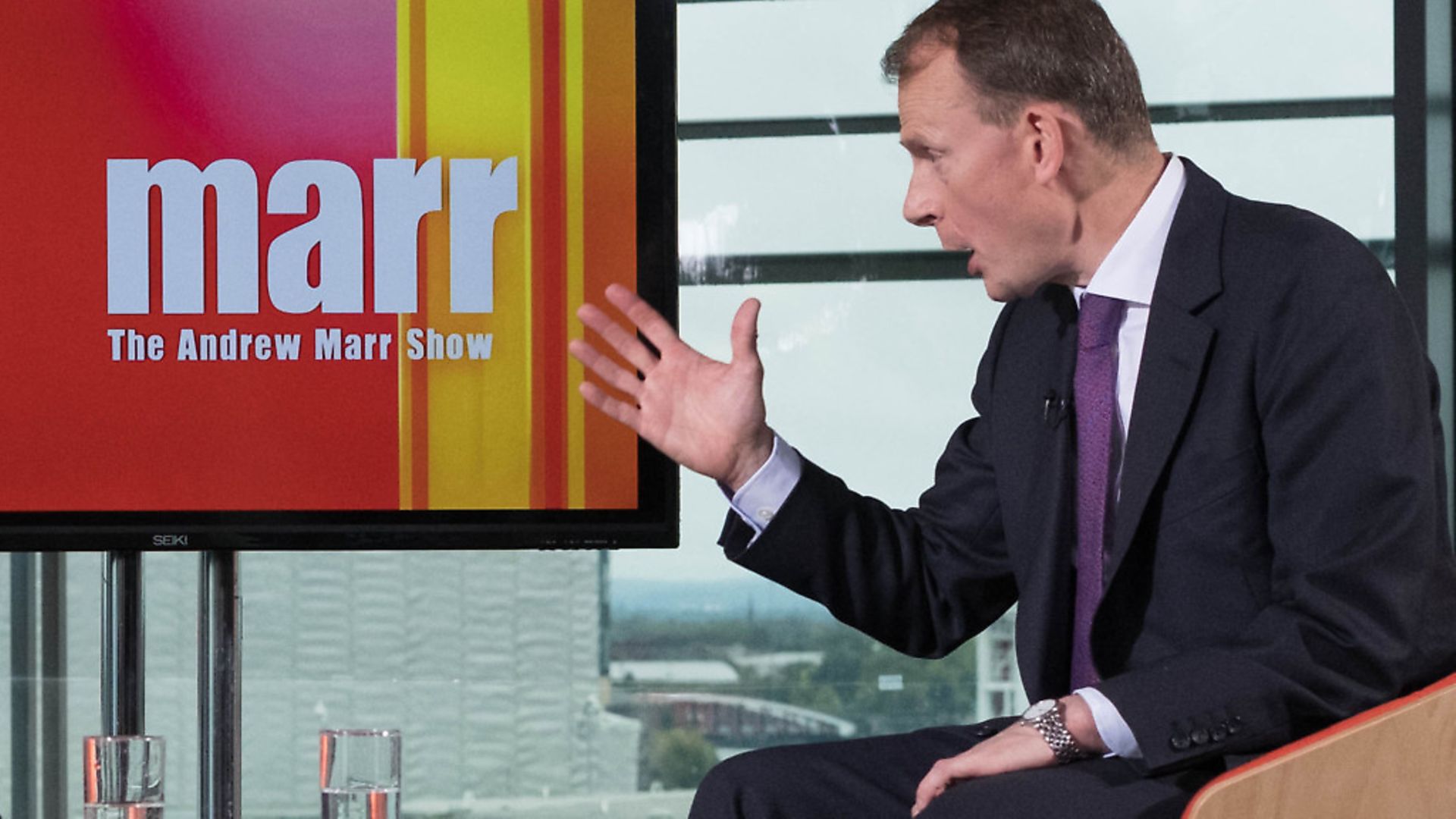 Andrew Marr, Laura Kuenssberg and Kirsty Wark are being touted as 'specialist Brexit speakers' by a leading speaking agency; Dame Maggie Smith points an accusing finger at Lord Howard; and why Gina Miller knows how to offer relationship advice.
If many of the BBC's top presenters seem to be revelling in the never-ending Brexit saga, it may well be because they know what side their bread is buttered.
"It's proving a bonanza for topping up freelance earnings and an astonishing number of people here are at it," whispers my man at the corporation. "The BBC editorial guidelines state quite clearly that presenters and reporters should not expose themselves to 'potential conflicts of interests' when it comes to stories they're involved in reporting, but they're in a situation where it's in their interests now to keep the Brexit story going."
My attention is drawn to an outfit called The Speaker Bureau which touts such corporation luminaries as Andrew Marr, Laura Kuenssberg, Michael Buerk, Andrew Neil, John Pienaar, and Newsnight's Kirsty Wark and Nick Watt as "specialist Brexit speakers" for conferences and events, alongside overtly partisan figures such as David Davis, Liam Fox and Nick Timothy.
"Few of these BBC names do these gigs for much less than £5,000 a pop and there are many others here working for similar outfits," adds my informant. "It's not hard to see why they wouldn't want to see Brexit brought to an end any time soon. I need hardly add that all of these individuals are already extremely well rewarded by licence fee payers and a lot of rank-and-file BBC journalists are extremely resentful about what they're doing."
I might add I've personally seen the newsreader Martine Croxall and the Today show's Justin Webb presiding over extra-curricular Brexit debates. I don't say that they showed bias over Brexit, but I just wonder if they should be so brazenly making money out of it.
FAN CLUB
Fancy a tête-à-tête with Philip Hammond? Believe it or not, some folk appear willing to pay £25,000-a-year for the privilege by joining an outfit called The Chancellor's Group, which has lately been established at Tory HQ under the auspices of party treasurer Dominic Johnson. "Members will be invited to discuss topical issues of the day with the chancellor and other senior figures, attend fiscal events and receive updates on the economy," I'm told.
Fundraising and glad-handing initiatives by party grandees are interesting now that Theresa May has begun her farewell tour, and, who knows, maybe Hammond fancies his chances. There is understandably less take-up now for The Leader's Group, which costs £50,000 a year in membership fees and offers the chance to dine and attend functions with the lady George Osborne likes to call the "dead woman walking".
EXTRA TUITION
In common with Nigel Farage and Jacob Rees-Mogg, I've always been wary of debating with Gina Miller as the woman's grasp of detail is daunting. She's lately been trying to get journalists' heads around what's called multi-level regression and post-stratification – also known as MRP, or machine learning.
It's the state-of-the art algorithmic technique that Electoral Calculus and ComRes used to give her the independent tactical voting information she's put up on her Remain United website. "The accuracy of the MRP method was demonstrated by YouGov just before the 2017 election, when it was used to make an accurate prediction that the Conservatives would fall short of a majority," she says. "I wanted to offer the best possible tactical voting advice to voters to defeat Mr Farage and this is it. It's also rather good, by the way, at predicting whether relationships will work out."
ACCUSING STARE
Mandrake was last week privileged to see one of Dame Maggie Smith's final performances in A German Life, in which she played Brunhilde Pomsel, a secretary who worked for Joseph Goebbels. Christopher Hampton's play was based on Fräulein Pomsel's testimony to a group of film makers and it amounted to a chilling study of the banality of evil.
Dame Maggie, made the most of one line as her character reflected on how an entire nation could be taken in by the lies of politicians. "Nowadays I don't think people would be stupid enough to fall for the kind of nonsense we fell for," she said, and turned her head somewhat archly towards one section of the audience. Whether by accident or design, she was staring directly at Lord Howard, the former Tory leader and one of Brexit's greatest cheerleaders.
Most popular