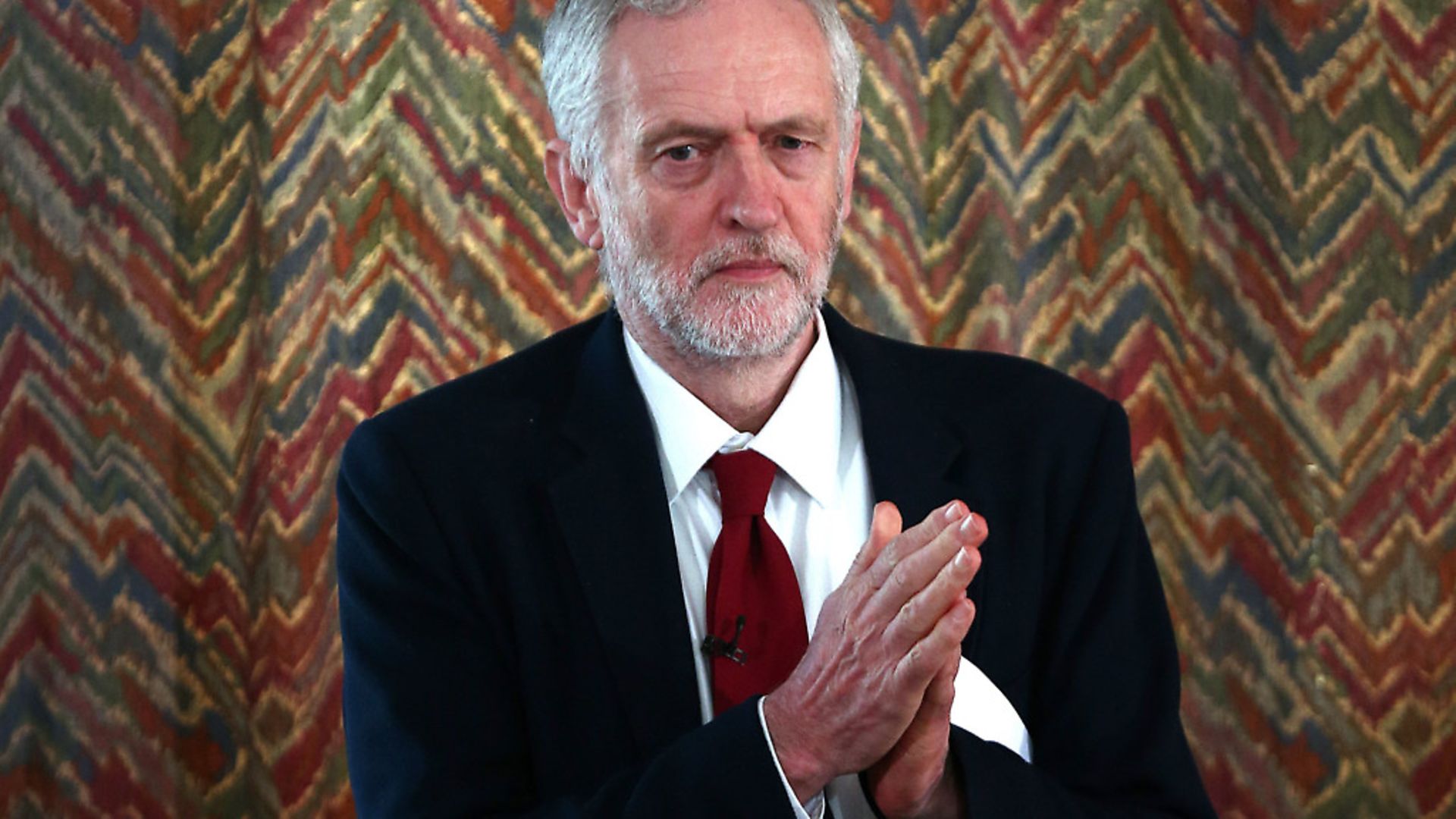 For some companies, says ANGELA JAMESON, Jeremy Corbyn is the biggest bogeyman on the horizon.
Train operators, energy suppliers and water companies are urgently trying to restore their battered reputations with the public in the final throes of 2017.
For if they fail, the punishment could be far worse than a precipitous slide in their share price. Voters may give their full backing to a Labour Party intent on renationalisation.
The rate at which consumers have turned against the big six energy companies in 2017 is quite remarkable. British Gas has lost 1.2 million customers this year, leaving it with 13.1 million accounts. Not long ago it had closer to 16 million.
Almost 60 new competitors in the energy market have stolen about a fifth of British households from the big six. It's not just British Gas that is hurting. Last month German-owned Npower and SSE said that they would merge their retail businesses in the face of this competition, with just over 11 million accounts between them.
The water sector also finds itself under attack from the regulator, the courts and customers. Most of the industry blame Thames Water for tarnishing the reputation of the rest of the industry. For many years the water company was owned by Macquarie, an Australian investment bank which took a fortune out of Thames in dividends, did not do enough to improve its appalling leakage rate and was responsible for huge quantities of raw sewage poisoning rivers between 2012 and 2013.
Thames is now on a mission to put things right with an ex-energy company boss as its new chairman and new owners. Far more pertinent to Thames and the other water companies that are scrambling around to put their house in order is the Labour threat of renationalisation.
On the railways too, there is talk of a new regime. This time it is the Tories making the running, with Chris Grayling explaining that by 2020 partnerships between the train operating companies and Network Rail will be responsible jointly for running the franchise.
However, bringing in the new vision gives a remarkable let off to one train operator and is attracting questions in parliament. Virgin East Coast, which is 90% owned by bus and train operator Stagecoach, has got itself into trouble on the East Coast line, meaning that they can't now afford the £3bn premium payments promised four years ago.
Cynics, including chairman of the National Infrastructure Commission Lord Adonis, argue that the Government launched a new vision for the railways merely to distract from the fact that it is letting Stagecoach off the hook for most of this money, by ending its East Coast franchise three years early.
In the past, when a train operator has been unable to fulfil its commitments the Government had a strong negotiating position because it would put in its own direct rail company (civil servants who take over the operation). The Tories, anxious not to give Corbyn ammunition that nationalisation works, have reorganised the railways to avoid such an outcome, Adonis argues.
All this goes to show that Labour's nationalisation agenda, which was treated as implausible only in June when voters last went to the polls, now has traction.
And John McDonnell is even planning to take tea with a Goldman Sachs bigwig. The shadow chancellor has been getting to know the movers and shakers of the business world in recent weeks and claims that banks and businesses, previously fearful of his views, usually leave their meetings feeling reassured.
Labour's softer approach towards Brexit is attractive to many businesses and banks. But the fact that Theresa May appears, with last week's deal, to be inching towards a softer Brexit highlights a graver danger.
If the Brexiteers cannot stomach May's deal then the Government could fall in 2018, with Labour gifted an opportunity to snatch victory at the polls.
In the midst of planning for Brexit, businesses are now worrying about potential capital controls, nationalisation, soaring inflation and disappearing overseas investment.
The once nationalised utilities are in the front line of a McDonnell-Corbyn rebalancing of the economy. But why stop there? Brexit looks like a manageable risk to many businesses in comparison to a Labour government.
Most popular