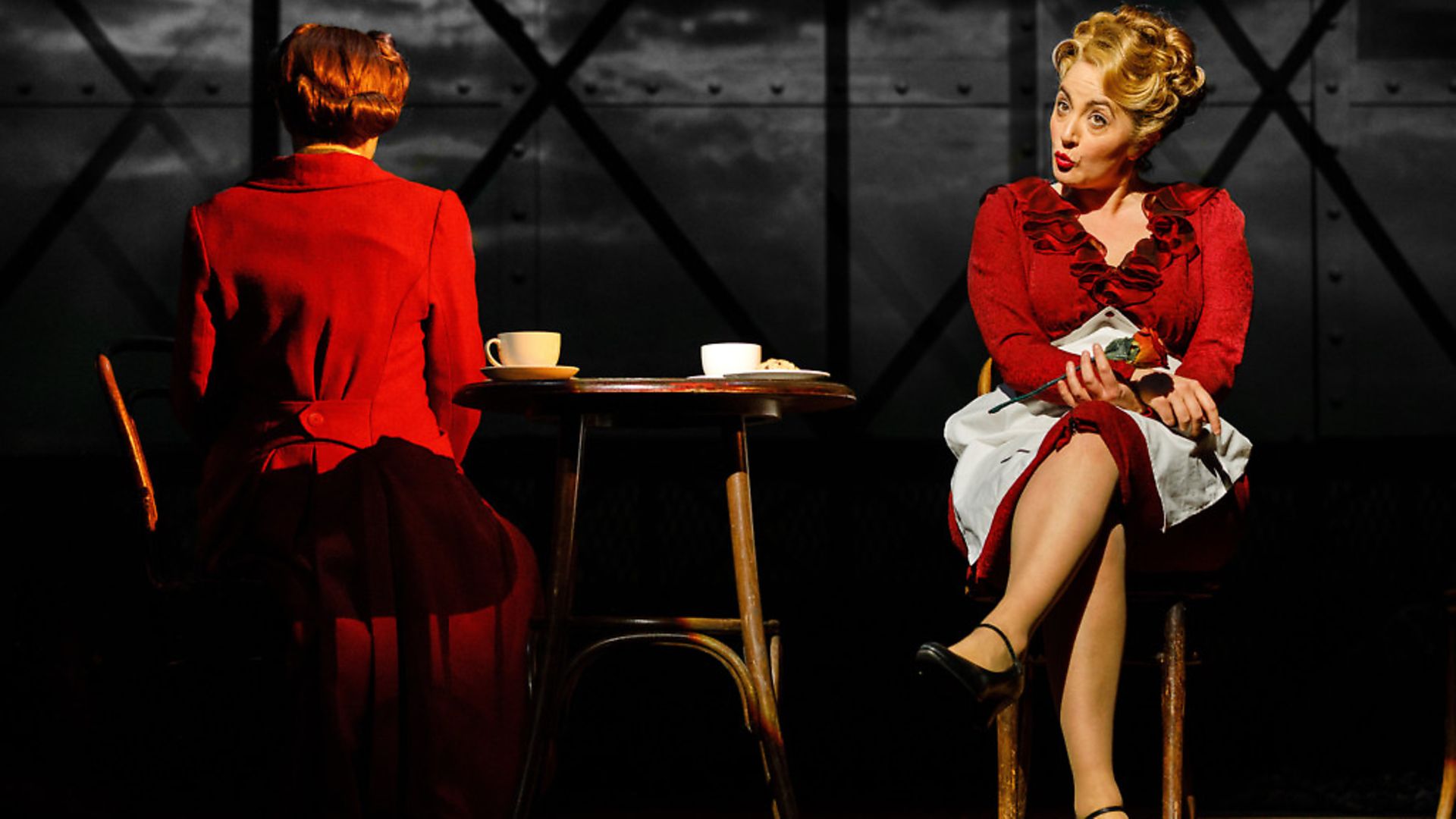 A first class sentimental journey says TIM WALKER
Old black and white films had their own subtle ways of conveying messages that were deemed to be awkward at the time they were made. The sight of a character seated with a blanket over his or her legs tended, for instance, to be a portent of death. A pipe in a man's hand could generally be taken to mean that he was frigid, if not actually impotent. A scene in a love story that cut-away to crashing waves tended to signify, by contrast, that the leading man had no problems at all in that department.
It seems extraordinary to members of my generation that there could possibly be anyone in the country who hasn't actually seen old war films like The Cruel Sea and The Dam Busters at least a dozen times, or hasn't, for that matter, sat through the romance Brief Encounter often enough to be able to recite the entire screenplay word-for-word, like that lad in Alan Bennett's play The History Boys. Honestly, before the internet, watching these old potboilers was all there was to do on a rainy Sunday afternoon.
Emma Rice's musical Brief Encounter is a brilliantly original fusion of cinema and live theatre which amounts to a love letter to all of those old films. The focus is, of course, on the 1945 classic of the same name, originally written by Noel Coward, directed by David Lean and starring Trevor Howard and Celia Johnson.
They played awfully correct star-cross'd lovers who meet by chance at a railway station, fall head over heels, but then regain their balance and their stiff upper lips as, reminding themselves that they are both married to other people, they do the decent thing.
There is a real emotional core to the performances of Isabel Pollen and Jim Sturgeon in the Johnson and Howard roles, which gives the show real pathos. They inter-act brilliantly not just with each other, but also the film projected around them of old Southern Railway steam trains, arriving and exiting the station at Milford Junction, and various other locations that will be familiar to anyone who has seen the old film.
Dean Nolan is on great form, too, as Pollen's portly, emotionally-stunted husband – he smokes a pipe, needless to say – and Beverly Rudd is hilarious as the awful woman in a comedy hat who barges into their final meeting, rabbits on about nothing, and is quite oblivious to the fact she's ruining absolutely everything for the miserable pair on their last ever encounter.
On the journey there are evocative renditions of old classics such as Mad About the Boy, No Good at Love and Romantic Fool. It's all great fun, but do you need to have seen the film to fully appreciate this production? Ideally, of course, but I think this show is so inherently clever, witty and moving that it isn't actually a deal-breaker.
Rice and the Kneehigh theatre company first staged the production in London a decade ago and then took it on an international tour, but they have updated it sufficiently to make it well worth booking a return ticket.
Most popular