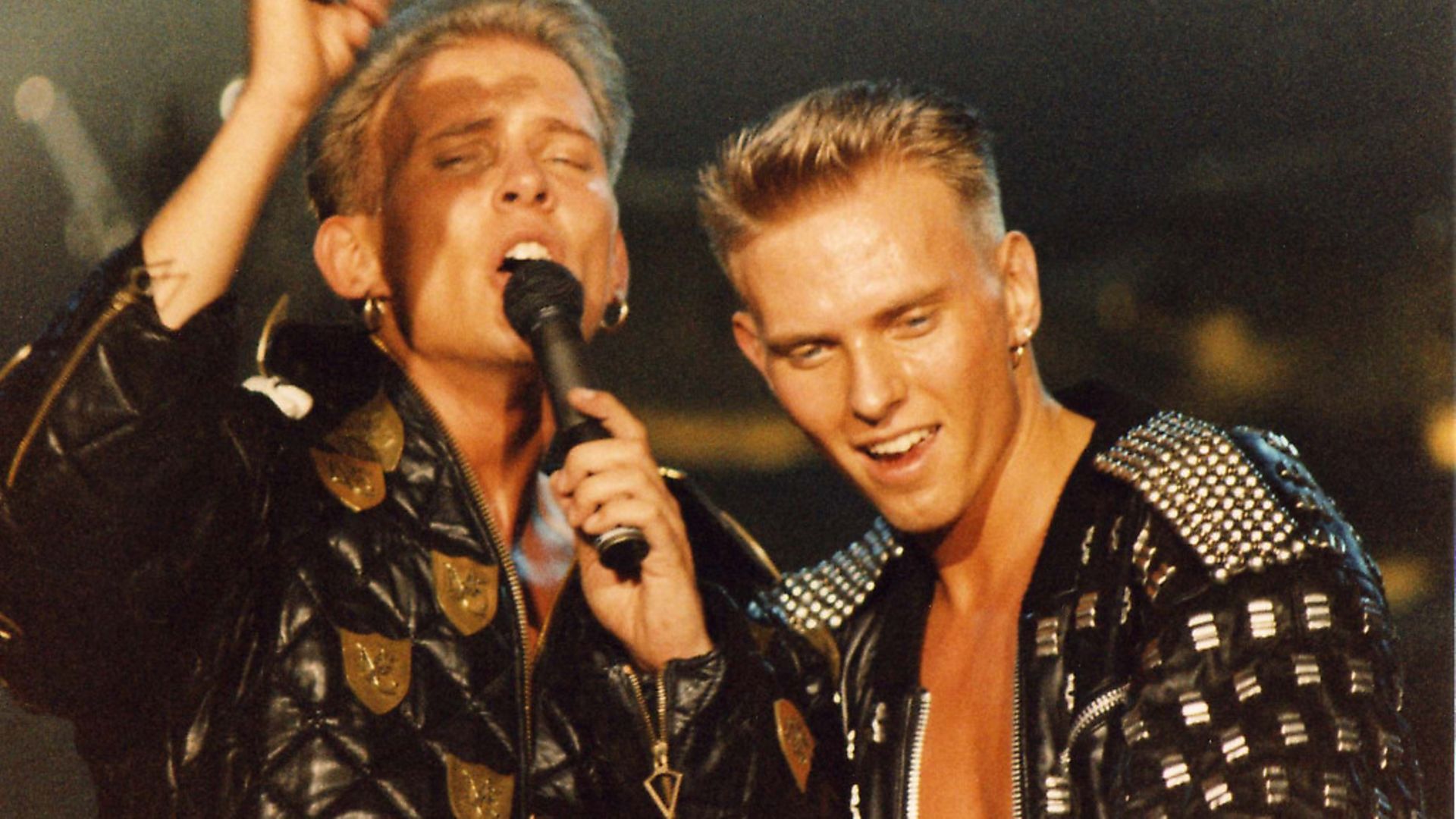 As a hit new documentary provides Bros with an unlikely comeback, SOPHIA DEBOICK looks back to the eccentric twins' first embrace 
of fame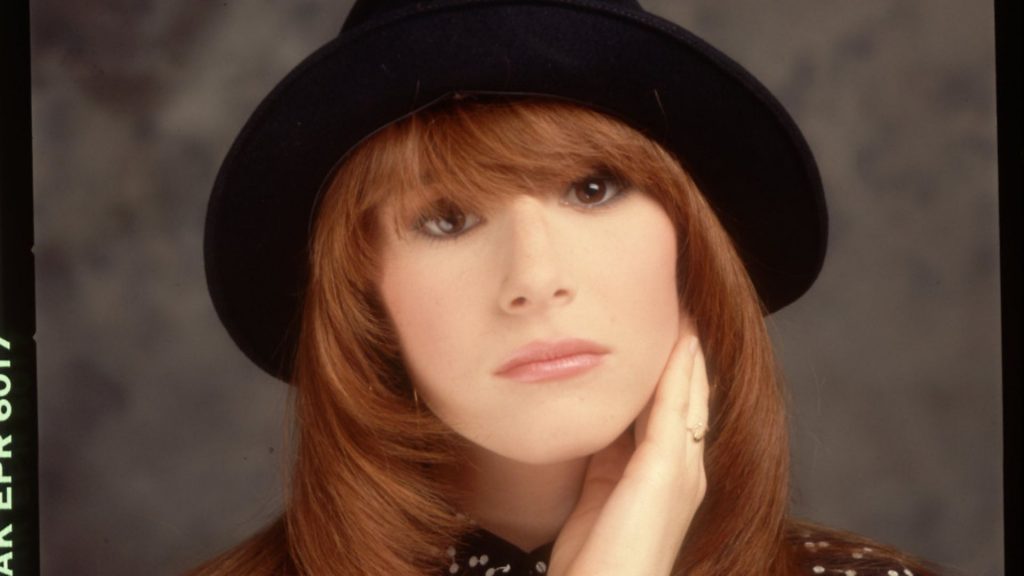 For Britain, 1988 was a manic year. On the world stage the country was variously represented by an apparently insane Eddie the Eagle hurtling down the 90-metre ski jump at the Calgary Winter Olympics with minimal training, and a prime minister who spent much of the year engaging in the pearl-clutching paranoia of the Section 28 debacle.
Scuffles were heard off-screen as gay rights activists invaded the studios of the BBC Six O'Clock News in protest against Section 28, while Ian Paisley was manhandled out of shot as he denounced Pope John Paul II as the Antichrist at the pontiff's address to the European parliament.
Junior health minister Edwina Currie provoked panic when she said most British eggs were affected by salmonella. This unhinged atmosphere suited a year for music characterised by teen hysteria and the wild hedonism of rave culture.
Pop impresario Tom Watkins had already had considerable success with the Pet Shop Boys, whose Always on My Mind had been 1987 Christmas No.1 and remained at the top into 1988, when Bros broke big. On first meeting the Goss twins and their mate Craig Logan, Watkins found the trio 'unspeakably naff' but saw something in them and knew that 'unlike Neil and Chris [of the Pet Shop Boys], I could mould this lot with complete control'.
Directing the whole Bros operation from their haircuts to their PR, Watkins also enlisted songwriter Nicky Graham to come up with a killer single for the band. When Will I Be Famous? climbed to No.2 in February and typified Watkins' cynical approach of giving Bros songs with titles that were tabloid catnip. A signing session at Oxford Circus HMV in March to promote follow-up single Drop the Boy saw fans blocking the junction with their sheer numbers and the wave of publicity helped push I Owe You Nothing, ear-bleeding synths and all, to No.1 in June 1988. With a Smash Hits cover story in July asking if they were 'The most famous pop group in the world'? Bros had made it and, all told, 1988 added up to five top five singles and a multi-platinum-selling debut album for the group who were still just teenagers.
The appeal of Bros seemed obvious. The Goss brothers were so chiselled and luminescently blonde they seemed not quite mortal. But Watkins weaponised their looks with gimmicks – stonewashed Levi's 501s and Doc Martens adorned with Grolsch bottletops gained a totemic significance for the Brosettes – and he larded the androgyny of Matt Goss' falsetto with a masculine uniform of tight jeans and broad-shouldered jackets. Lyrically, they were unusually aggressive, their biggest hit proclaiming 'I'll watch you suffer with no feelings/ No feelings at all', while fourth single I Quit proclaimed 'I'm better alone, that ain't company/ So get out and stay out of my life'. Such misanthropy was a good fit with teenage angst.
Musically, the high-energy approach of the Pet Shop Boys was very much in evidence, but Watkins and Graham revealed their wider musical influences on album track Liar, which referenced the Alla Hornpipe from Handel's Water Music. With the departure of third wheel Craig and the brothers increasingly believing their own hype and spiralling into penury through over-spending, Bros were soon on the rocks. Two further albums did nothing like the sales of their debut and it was all over as quickly as it had begun – at least until now, as a new documentary, After the Screaming Stops, provides the brothers with a perhaps unlikely return to the spotlight, more than 30 years after they first entered it. Screened on BBC Four over Christmas, the programme has since gone viral on iPlayer, with the pair's musings on various subjects leading to comparisons with David Brent, Alan Partridge and Spinal Tap.
With rather more musical longevity, the Pet Shop Boys continued their victorious run into 1988, as Heart got to No.1 in April, backed by a video featuring Ian McKellen as a convincing Dracula, and they also produced I'm Not Scared for Patsy Kensit and Eighth Wonder, which peaked at No.7 in May.
There was much diversity at the top spot that year, as Stock, Aitken and Waterman experienced a relative lull. Their three No.1s of 1987 gave way to just one in 1988, before the all-out chart domination of the following year. While Wet Wet Wet's With A Little Help from My Friends, Yazz's infectious The Only Way is Up and Enya's Orinoco Flow kept her follow-up singles at No.2, Kylie Minogue's debut I Should Be So Lucky spent five weeks in the top spot in February and March. That was the last in a record-breaking run of three successive UK No.1s for female solo artists, beginning with Belinda Carlisle's global smash Heaven is a Place on Earth, and followed by teen sensation Tiffany's appealing cover of Tommy James and the Shondells' I Think We're Alone Now. Meanwhile, Glenn Medeiros's slushy No.1 Nothing's Gonna Change My Love For You proved teen heartthrob credentials could get you anywhere, and the theme of hit-making-by-numbers was continued by The Timelords (Bill Drummond and Jimmy Cauty, aka The KLF) whose Doctorin' the Tardis (a reference to Yazz and Coldcut's March No.6 hit Doctorin' the House) mashed up glam rock classics and the Doctor Who theme tune to get to No.1 
for a week in June. Drummond and Cauty's The Manual (How to Have a Number One the Easy Way) followed, and peak plastic pop post-modernity had been reached.
In the thrusting, capitalist late-1980s, it was only natural that adverts would make a large mark on the charts. Boase Massimi Pollitt were the London-based ad agency behind the Smash Martians, and in the 1980s they were kings of the beer advert, responsible for both George the Hofmeister Bear and the Paul Hogan Fosters ads. 1988 saw the launch of a campaign for Miller Lite beer which featured high-concept sequences of men modelled on megaliths playing stone instruments and singing The Hollies' heartstring-pulling He Ain't Heavy, He's My Brother.
The song was re-released off the back of the ad, and it exceeded its 1969 top position by two places to reach No.1 in September 1988. Meanwhile, Robin Beck – a backing singer for the likes of Chaka Khan and Cher – became a one-hit wonder as her power ballad First Time backed a Coca-Cola advert featuring a cast of all-American teenagers and went on to spend three weeks at UK No.1.
Far from such commercial considerations – at least for now – acid house was a scene that was growing exponentially. In January, Paul Oakenfold started the Future club night at the small and dingy Soundshaft behind Charing Cross' Heaven venue. The tagline ('The original and only Balearic club – dance you fuckers!') was a bold one when launching in a rainy London in winter, but Future, like Danny Rampling's Shoom before it, attracted a small but dedicated following. But when Oakenfold's Spectrum started up at Heaven in April, and Nicky Holloway's The Trip opened at the Astoria in June, suddenly acid house began to fill 2,000-plus capacity venues, claiming a share of West End nightlife.
Manchester's Haçienda also proved its pivotal role in the scene as the legendary Ibiza-themed Hot club night launched in July. Meanwhile, S'Express' Theme From S'Express had reached No.1 in April, becoming the first acid house megahit, and both i-D and The Face had run features on the scene. Acid house had arrived, and the 'Second Summer of Love' would span 1988 and 1989.
But the underground and utopian characteristics of acid house were soon under threat as the money-making potential in this scene was spotted by one Tony Colston-Hayter. At just 22 he was already a successful video game entrepreneur and professional gambler who fuelled his nights at Shoom with a steady stream of champagne – the very embodiment of the Thatcherite impulse that egalitarian acid house claimed to stand against. His Apocalypse Now rave at the vast Wembley Studios in August was a ticketed event and he invited ITN news in to film the sweaty, drug-fuelled party, providing free publicity.
The tabloids sniffed the potential for a unit-shifting moral panic, and the Sun began screaming of the 'Evil Of Ecstasy' and 'Drug Crazed Acid House Fans'. Colston-Hayter went on to use BT's Voicebank messaging system to guide ravers to his Sunrise raves and evade the police. Ever the chancer, he was last heard of receiving a 20-month prison term in December 2018 for a £500,000 bank account hacking scheme.
The full flowering of Madchester lay in the near future and massive outdoor raves fast became de rigueur. Attempts to kill that culture off were ultimately unsuccessful. The 1994 Criminal Justice Bill's targeting of raves was superseded by the age of the super club and, just as the boy band thrived into the 1990s because cute young men and catchy pop was a combination with a very deep-seated appeal, there was something atavistic about all-night dancing among huge crowds. Between pop hysteria and the self-abandonment of rave culture, 1988 proved that the need to sometimes get crazy to survive is universal.