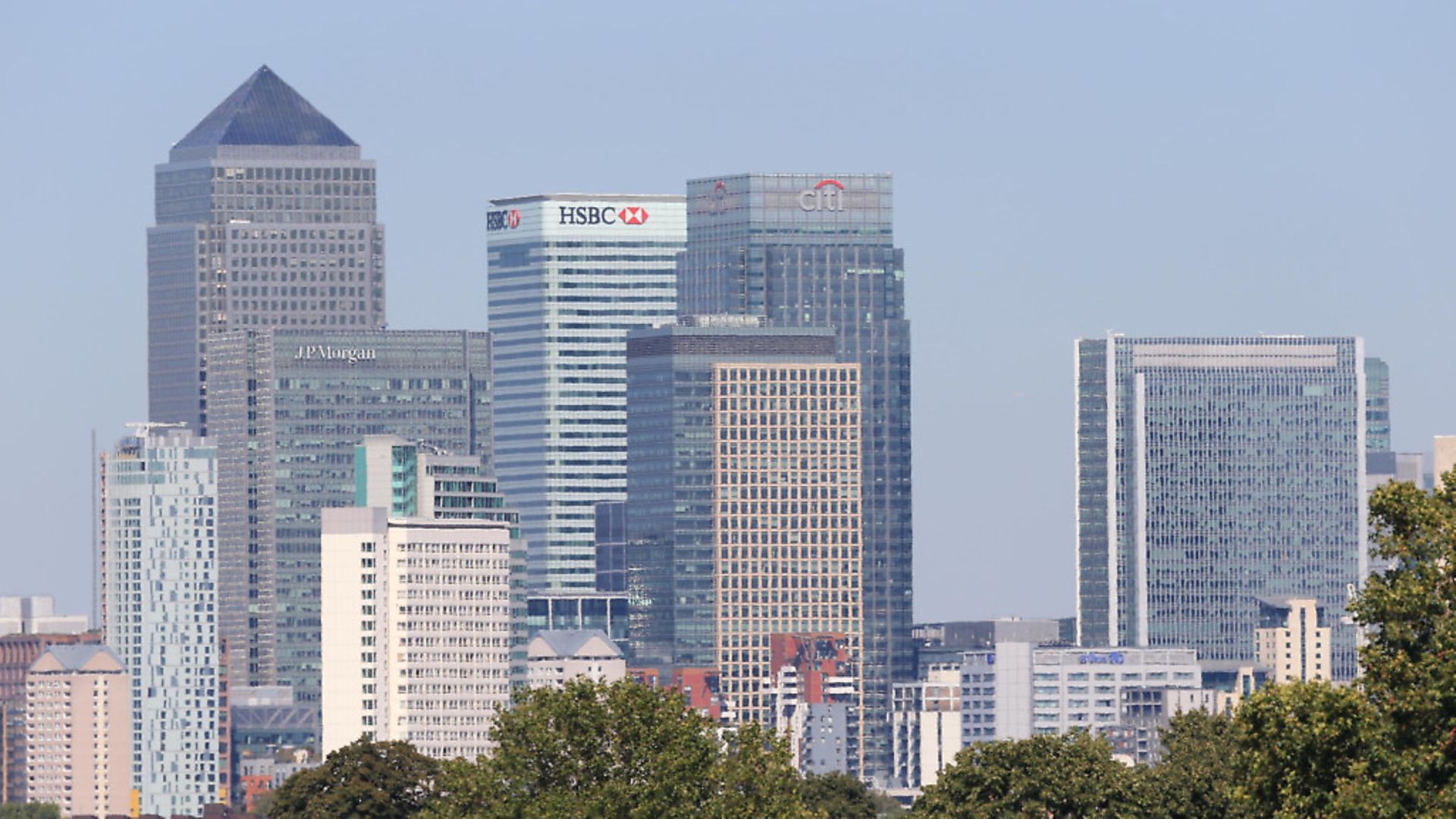 Despite the damage caused by Brexit, businesses still need convinving on reasons to hold another vote, says Angela Jameson.
Peter Stringfellow is one of only a few business people who have openly called for a second referendum. Not many from the City or the business community are rushing to follow the well-known, but somewhat unconventional, entrepreneur.
The economic case for a second referendum is not as clear-cut as the political case and most business people tend to feel that, now we are set on the Brexit path, we should make the best of it.
The CBI for instance, which represents the mostly large businesses that were very much in support of Remain, is not pushing for a second referendum. It says it is putting its energies into securing a deal that is best for the economy.
But there is one respected economic think tank that has put a very large price tag on the value of a second referendum and that is the Paris-based Organisation for Economic Co-operation and Development.
In October, the OECD said that a second referendum would have a significant and positive impact on the UK economy. In its annual health check on the UK economy, the OECD forecast 1% growth for us in 2018, down from 1.6% this year.
The forecasts are based on the assumption that Britain would leave the EU in 2019 and immediately fall back on World Trade Organisation rules – in other words a hard Brexit.
However, the economists at the OECD also said that any decision to reverse Brexit – 'change of majority, new referendum, etc' – could have a positive impact on growth and would be significant.
Buying the argument that all our economic woes would simply melt away if a second referendum was called requires the advocate to be absolutely convinced that a hefty Remain vote is in the offing. For it is only with a convincing Remain (or whatever the pro-EU campaign might be called) victory – one that kills of any suggestion of a third ballot – that the economic optics look good.
A second referendum that produces a decisive Remain victory would probably push the pound higher, given that it plunged by a quarter in the weeks following the June 2016 result and has now lost 13% of its value versus the first half of 2016. A higher pound would have some benefits for the UK: for a start it would deter overseas companies from pouncing on British companies that may be, temporarily, undervalued.
Soon after the Brexit vote ARM Holdings, a British-grown global leader in the tech sector, was snaffled by Japan's SoftBank, while AstraZeneca, one of our two biggest pharmaceutical companies had, even before the Brexit vote, fought off an unwanted takeover approach from Pfizer.
A stronger pound could deter acquisitions of some of our leading companies from overseas buyers.
Equally, a stronger pound could help convince international investors that UK stocks are worth buying again. Some of the biggest domestically-focused FTSE companies have seen foreign investor interest disappear since the Brexit vote. Many overseas investors would rather not put money into companies like Marks & Spencer, commercial property company Land Securities and our high street banks that are tied to an under-performing economy, when the rest of the world is going gangbusters.
Some of these downtrodden plays on the domestic economy, including retailers and real estate stocks, might experience a rally, although a strong pound would be a hindrance to exporting manufacturers, which have benefitted recently.
A stronger pound would also dampen the inflation that is making so many of us feel poorer. By keeping a lid on inflation, a stronger pound would also be doing some of the Bank of England's work for it. We could look forward to both a slower increase in the cost of living and a moderated increase in interest rates. For the same reasons, lower import costs, due to a stronger pound, would also help retailers' profit margins.
Some businesses are clearly feeling the strain this winter, including Debenhams, Mothercare and New Look on the high street. Carillion's collapse could trigger problems right across the construction sector, so anything which helps to make the trading environment more comfortable would be welcome – and anything which helps to maintain consumers' spending power is a good thing.
Another 'economic argument' for a second referendum is that business leaders are now more worried about the prospect of a Labour government led by Jeremy Corbyn and John McDonnell than they are about Brexit.
Continued membership of the EU would act as a safeguard against some of the pair's more extreme economic policies, like nationalisation, so business sentiment could swing behind a second referendum if Labour seems close to victory.
However, the likely delay until March 2019 in having a second referendum is also the reason that most businesses would rather go without. The prospect of a second plebiscite could lead to lower business investment by businesses both large and small.
When investment is put on hold, fewer jobs are created and more temporary positions are lost and projects put on the back burner. Yet UK companies are already delaying investment because of the uncertainty of Brexit happening, how much worse could it get with a second vote?
Right now we seem to be set for a softish Brexit, with conditions remaining as close to the status quo as possible. For many business people, that's the best possible hand we have seen in a while. They dare not risk pushing for a second referendum that risks an emphatic decision to leave – and a mandate for a hard Brexit.
But as the leaving date comes closer – especially if the negotiated deal turns out to be a stinker – the economic case for giving people a second voice could become overwhelming.
Most popular