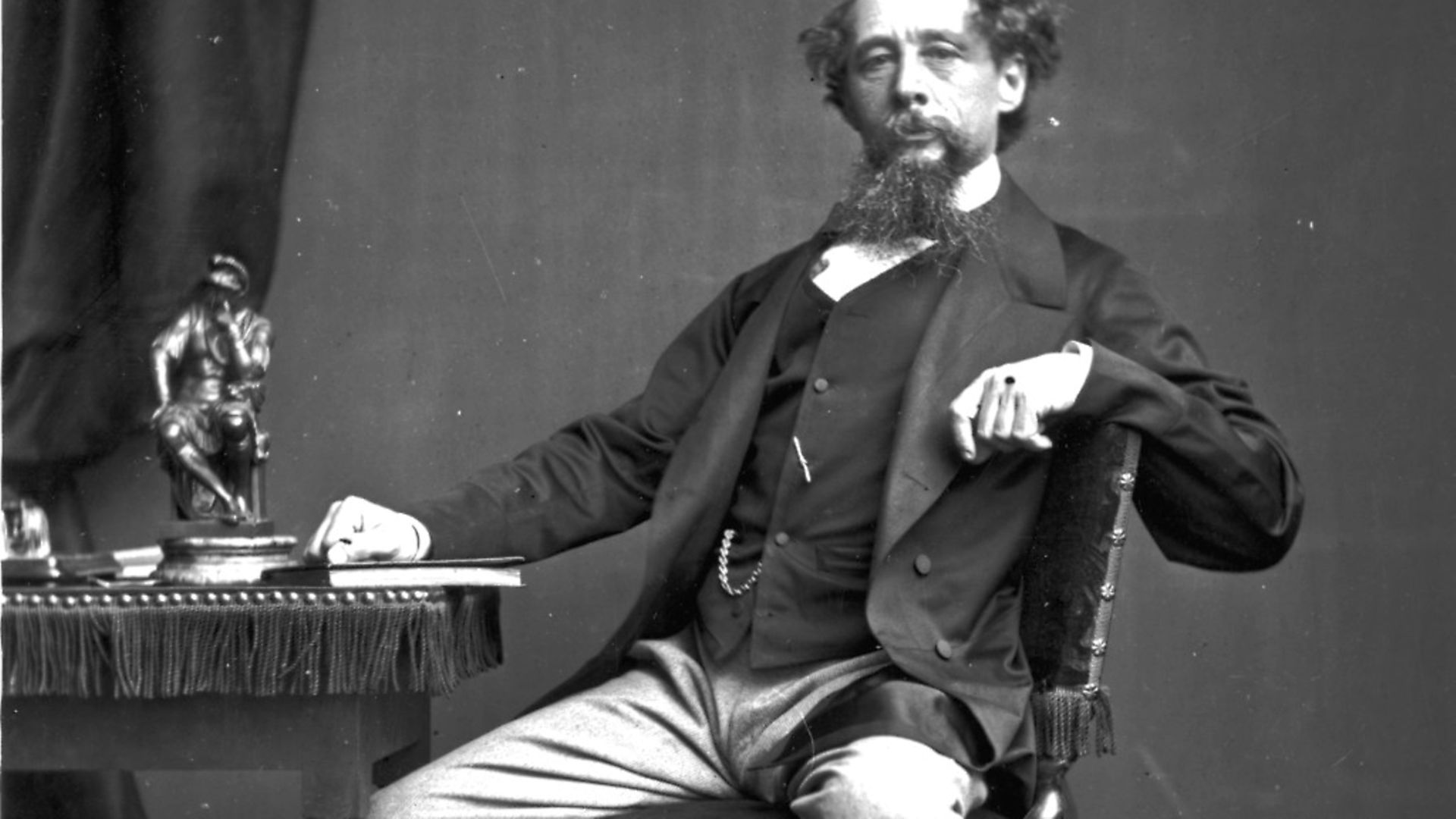 Charles Dickens' biographer and great-great-great-granddaughter explains why he was one of literature's great – if unacknowledged – Europhiles.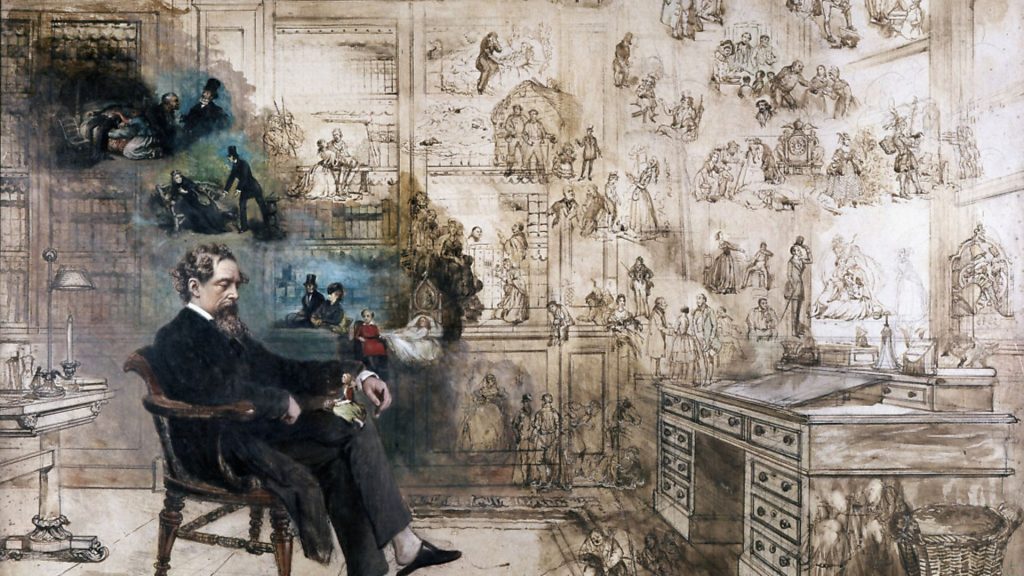 In the 19th century, the Grand Tour was deemed an essential education for wealthy young men. For those denied a luxurious education, the idea of European travel seemed an unattainable dream. When 12-year-old Charles Dickens was working in a factory to pay for his imprisoned family's food and rent (in debtors' prisons, inmates had to pay board and lodging), he could only dream of seeing places he had read about, before his education had been interrupted.
In 1842, now a fêted author, Dickens and his wife Catherine returned from the first of many long journeys. They had spent six months travelling around America and Canada and Dickens was eager to write about it. Until now, all Dickens' novels had been a success. They were serialised in either weekly or monthly instalments, and with every new serialisation his readership numbers grew.
That was about to change. At the end of 1842, Dickens published his first travelogue, American Notes, which simply bemused many of his readers. Then he began Martin Chuzzlewit, which, for some reason, was less popular than earlier novels. At the end of 1843 he produced his greatest triumph, A Christmas Carol, but by now Dickens was depressed and in financial trouble.
So, in 1844, Charles and Catherine rented out their London home, bought a specially adapted 'travelling carriage', large enough for 11 people – including their five children, Catherine's sister Georgina, three servants, and the family dog – and set off for a year in Italy. Dickens' second travelogue, Pictures from Italy, records their journey through France and Switzerland to their new home in Albaro, outside Genoa.
Dickens had long been seduced by the idea of living in Italy, and Albaro was where his poet hero Lord Byron had gone to write. One of Dickens' friends, Angus Fletcher, a Scottish sculptor living there, found the family a pink-coloured house to rent, Villa di Bella Vista. Dickens disliked it and nicknamed it the 'pink gaol' – although he wrote of the view to his friend John Forster in London, 'When the sun sets clearly, by Heaven, it is majestic'.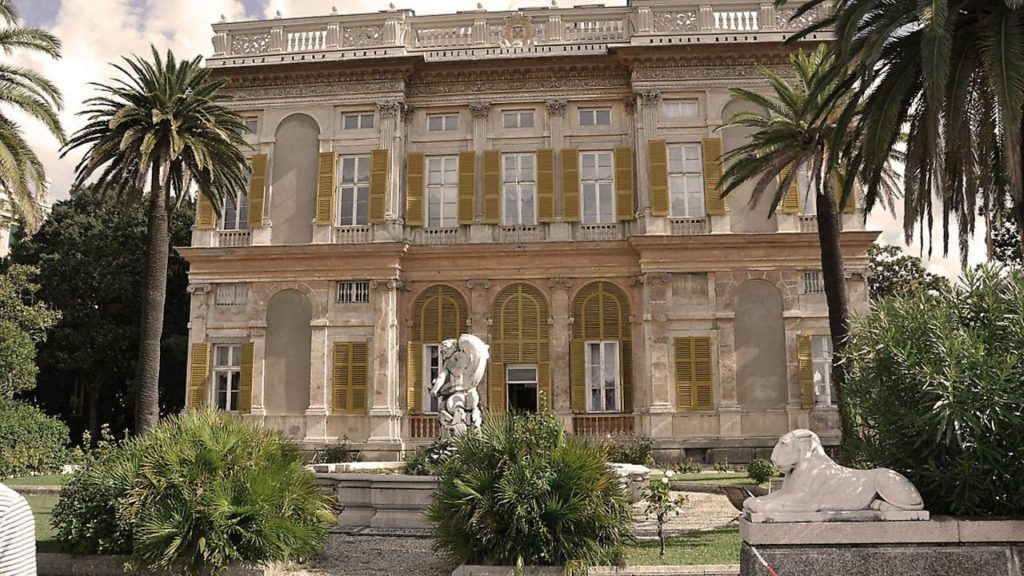 Dickens was much happier when the family moved into a wing of nearby Palazzo Peschiere, with walls adorned by frescoes. 'There is not in Italy… a lovelier residence than Palazzo Peschiere, or Palace of the Fishponds… It is… like an enchanted place in an Eastern story,' wrote Dickens.
Before leaving England, the author had employed Antonio Gallenga, a political refugee from Parma who had migrated to London, to teach him Italian. He found the language difficult, and stopped making such an effort once he had arrived – until he was shamed by his English cook who picked up the language far more quickly than he did.
Dickens adored the Italian climate, views, people and food, and, with his children safely in Genoa, he travelled the country. In Rome, Dickens wrote of the Coliseum where he envisioned scenes of cruelty 'no language can describe' and expressed heartfelt thanks it was now a ruin.
He found Venice as perfect as a dream, Bologna too full of tourists, Florence made beautiful by the Arno 'shining in the sun like gold', and the marble-producing town of Carrara 'picturesque', 'bold' and unspoilt by tourism. With Catherine and Georgina he visited Pompeii and they climbed a smoking Vesuvius, driven down by choking smoke, burning ash and the realisation their clothing was on fire.
After the family returned to England, in the summer of 1845, Dickens was already planning another journey. On May 31, 1846, the family – now comprising six children – left London to live in Switzerland for five months.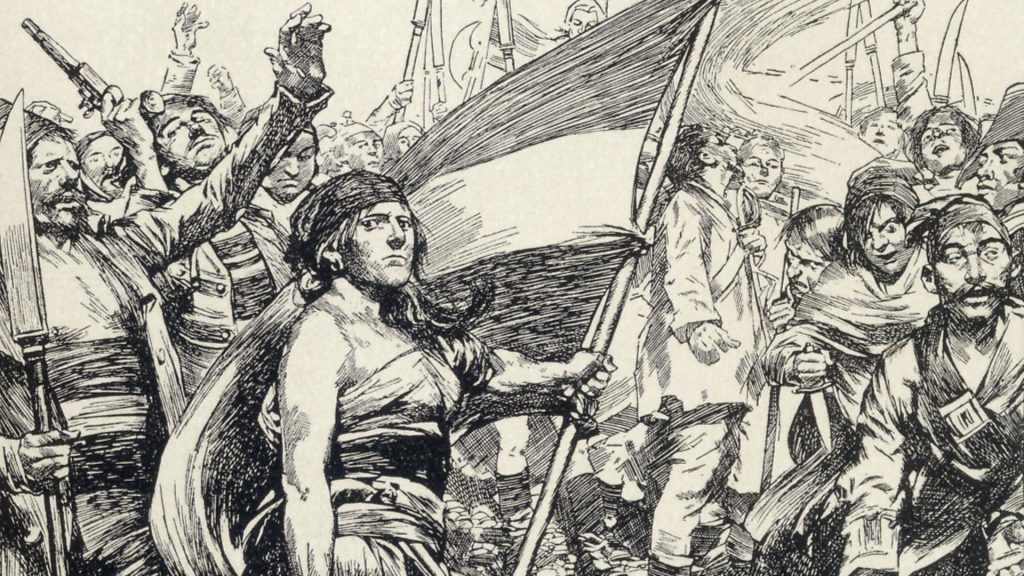 They settled in Lausanne at the pretty Villa Rosemont (demolished in 1938).
Dickens loved his children to be surrounded by beauty, and in Lausanne they had large gardens to play in and views of the Alps and Lake Geneva. In Italy, Dickens had healed from his depression and written his second Christmas book, The Chimes. In Lausanne he began Dombey and Son and his fourth Christmas book, The Battle of Life.
When they left Switzerland that autumn, it was for Paris. Dickens was always affected by his surroundings and Switzerland felt too quiet. He needed city life to help him write Dombey and Son.
It seems Dickens found French easier to learn than Italian and in Paris he delivered a speech, in French, in which he praised the country and its people. It was a nation he would return to many times. He and Catherine even sent
several of their sons to school in Boulogne-sur-Mer.
Their eldest son, Charley, however, was not educated in France. He had a very wealthy godmother, Angela Burdett-Coutts, who had paid for him to go to Eton – after which, aged 16, he was sent to study in Germany. German was, at that date, considered the language of business.
Despite his early fervour for Italy, Dickens only returned once, on holiday with the author Wilkie Collins and the artist Augustus Egg, in 1853.
That summer, the Dickens family had experienced their first extended summer holiday in Boulogne, which became a favoured place. Their rented house was the Château de Moulineaux on rue Beaurepaire. It was on the side of a hill, a 15-minute walk from the sea, and had a large terraced garden bursting with roses.
There were also vegetable gardens, a coach house and a stable block for 12 horses, surrounded by woods. Dickens described it as 'the best place I have ever lived in abroad, except Genoa'.
The house had eight family bedrooms, servants' bedrooms, a huge kitchen, a cellar and several reception rooms. There was also a large conservatory, five summerhouses, and a separate garden pavilion, with its own sleeping area. The Dickens family returned to Boulogne in June 1854, when a neighbouring villa was rented by the novelist William Thackeray and his daughters.
The following year, the family did not go to Boulogne – instead they spent their summer in Folkestone, Kent, where it rained and rained. Dickens had more travel in mind, however, and at the end of the summer the family returned to France.
They went to Paris for the Exposition Universelle of 1855. Dickens had been in Paris during the summer, trying to find somewhere for the family to join him. It was not easy, but eventually he found a suitable new home, 49 Avenue des Champs Elysées, 'a regular continental abode' as Charles wrote to Catherine. He continued: 'There is only one window in each room, but the front apartments all look upon the main street of the champs Elysées, and the view is delightfully cheerful… I think the situation itself, almost the finest in Paris; and the children will have a window from which to look on the busy life outside.' (By 
now there were 10 Dickens children, although the older boys were away at school.)
In a letter to his editor W. H. Wills he wrote: 'You must picture it as the smallest place you ever saw, but as exquisitely cheerful and vivacious – clean as anything human can be – and with a moving panorama always outside.'
The family spent almost seven months in Paris, where the two Dickens daughters, Katey and Mamie, had lessons, learnt new dances, and improved their language skills. In addition to learning French, they had Italian lessons with Daniele Manin, a famous Venetian patriot living in enforced exile in Paris.
Charles had his portrait painted at the studio of Ary and Henri Scheffer (now the Musée de la Vie Romantique), and he and Catherine dined with George Sand and Alexandre Dumas. Charles worked on Little Dorrit (which included scenes set in Italy) and gained inspiration 
for what would become A Tale of Two Cities.
In 1856, the family returned to Boulogne for what was to be their final family holiday. The following year Dickens fell in love with a young actress named Ellen Ternan, and in 1858 he applied for a legal separation from the heartbroken Catherine (they were not divorced).
Dickens and his lover took several secret holidays in Condette, a small village near Boulogne, easily accessible from Kent (where Dickens was now living), via the ferry. They rented a small house, with lots of privacy – which happened to be owned by M. Beaucourt, the same man whose beautiful home in Boulogne the Dickens family had stayed in for three long summers. It is believed that Ellen Ternan gave birth to a child in Condette. Kate Perugini, Dickens' youngest surviving daughter, was interviewed at the end of her life, in the 1920s, and she claimed there was 'a baby boy who died'.
Despite the author's attempts at secrecy, the Condette house became known locally as 'La Maison Dickens' and, today, the wall surrounding it has a plaque showing a sculpture relief of the author.
Dickens' European travels widened his perspective and inspired much of his writing. In addition to his novels and travelogues, he wrote travel articles for the magazines he edited, and commissioned other writers to do the same. In the Marseilles chapter at the start of Little Dorrit (1857), and the 
scenes when the Dorrit family find themselves in funds and move Italy, Dickens was recalling many of his own travels.
Although Dickens credited Thomas Carlyle's The French Revolution for much of his historic background for A Tale of Two Cities (1859), the novel could never have been written with such a depth and understanding of Paris if Dickens hadn't lived in the city and walked tirelessly around its streets.
Others of his now-famous characters, including Hortense, the French maid in Bleak House (1853), the Genoese-speaking John Baptiste in Little Dorrit and the Swiss criminal Obenreizer in No Thoroughfare (1867; a Christmas story co-written with Wilkie Collins), grew out of Dickens's observations of the people he encountered while travelling in Europe.
In one of his most autobiographical novels, David Copperfield (1850), Dickens comments of David's travels: 'I was in Switzerland. I had come out of Italy, over one of the great passes of the Alps, and had since wandered with a guide among the by-ways of the mountains. If those awful solitudes had spoken to my heart, I did not know it. I had found sublimity and wonder in the dread heights and precipices, in the roaring torrents, and the wastes of ice and snow…'
In David Copperfield, the narrator David speaks of how travel eased his heartbreak and helped to heal his mind. Dickens understood the truth of those sentiments.
Obviously, when Dickens was alive, the EU was many decades away from being formed, and when he lived in Genoa, the country we call Italy was not yet unified. Yet comparisons can be made – and sad parallels drawn – between how Charles Dickens' career could have suffered in a post-Brexit Britain. Dickens was living at a time when he enjoyed free movement between European countries, he was able to move his family to another country and work there with ease. Much of the richness of Dickens' writing – and his life experience – would have suffered from the isolation policy that Britain's political leaders seem determined to enforce in 2019.
• Lucinda Hawksley is currently writing Dickens and Travel for Pen & Sword books. For more information, visit www.lucindahawksley.com and follow @lucindahawksley