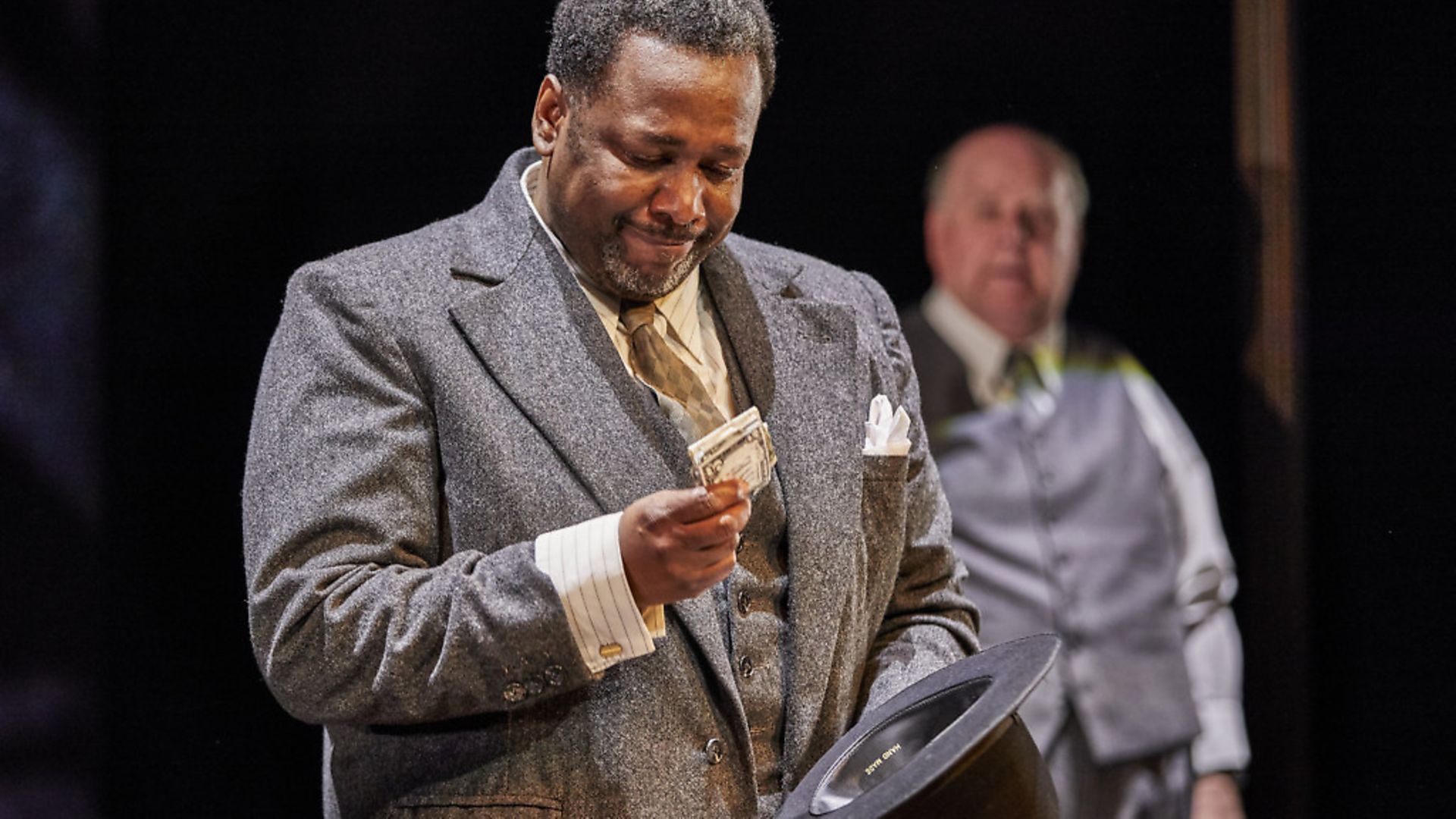 TIM WALKER reviews Arthur Miller's best-known play Death of a Salesman.
Musicals and comedies have traditionally always been in demand during bleak times, but London would appear to have come to the view that it's beyond cheering up and is bingeing on Arthur Miller, the theatrical equivalent of a bottle of Bruichladdich with a Mogadon chaser. After two straight, undiluted Millers – first The Price at Wyndham's and then All My Sons at the Old Vic – the capital is now downing its third in quick succession with Death of a Salesman at the Young Vic.
As ever with Miller, the focus of the play is a broken individual who had hoped for the best and ended up with the worst. Totter lugubriously forward, Willy Loman, the suicidal salesman of the title, who is played in this production by Wendell Pierce. This is the London stage debut of the actor – best known for his roles in The Wire and Suits – and it's the first time an actor of colour has played the pivotal role here.
There is a case to be made that Miller may well have seen the Lomans as an African-American family living in post-war America. The casting adds a new poignancy to the scenes where Willy tells his sons not to do belittling tasks at work, and a disturbing racist undercurrent to the moment his white, brilliantined boss (Matthew Seadon-Young on splendidly despicable form) decides to sack him.
The co-directors Marianne Elliott and Miranda Cromwell manage to suffuse the production with gloom. The cast – not just Pierce, but also Sharon D Clarke as Loman's long-suffering wife Linda – have funereal demeanours, Anna Fleischle's set is dark and joyless and the musical direction by Femi Temowo provides for periodic bursts of mournful soul music.
Pierce is undoubtedly a fine actor and he invests Willy with the air of a man carrying the burdens of the world on his shoulders, but the revelation is Arinzé Kene as his rebellious son Biff. The young actor has the kind of muscular frame that initially made me assume he had been cast principally for set decoration, but it soon becomes clear there is more to him than that. His physical presence makes it all the more believable his father would feel threatened by him in the classic battle for supremacy between father and son.
Indeed, there is such a mesmerising intensity to the way Kene plays his final scenes with Willy – spelling out to him that they are both "a dime a dozen" – that it seemed to be less about the death of the salesman than the rebellion of his elder son. I'm loath to keep giving shows five stars, but I'm afraid this one, too, does deserve it.
I feel self-conscious, meanwhile, about liking Man of La Mancha at the London Coliseum as much as I did because my fellow critics have delivered an otherwise unanimous verdict that Lonny Price's production is a disaster. Maybe they took it too seriously. Kelsey Grammer hams it up as the knight errant, but manages to belt out The Impossible Dream with gusto and really that's all that matters, and, gosh, what a seductive stage presence Danielle de Niese is as Aldonza.
Most popular