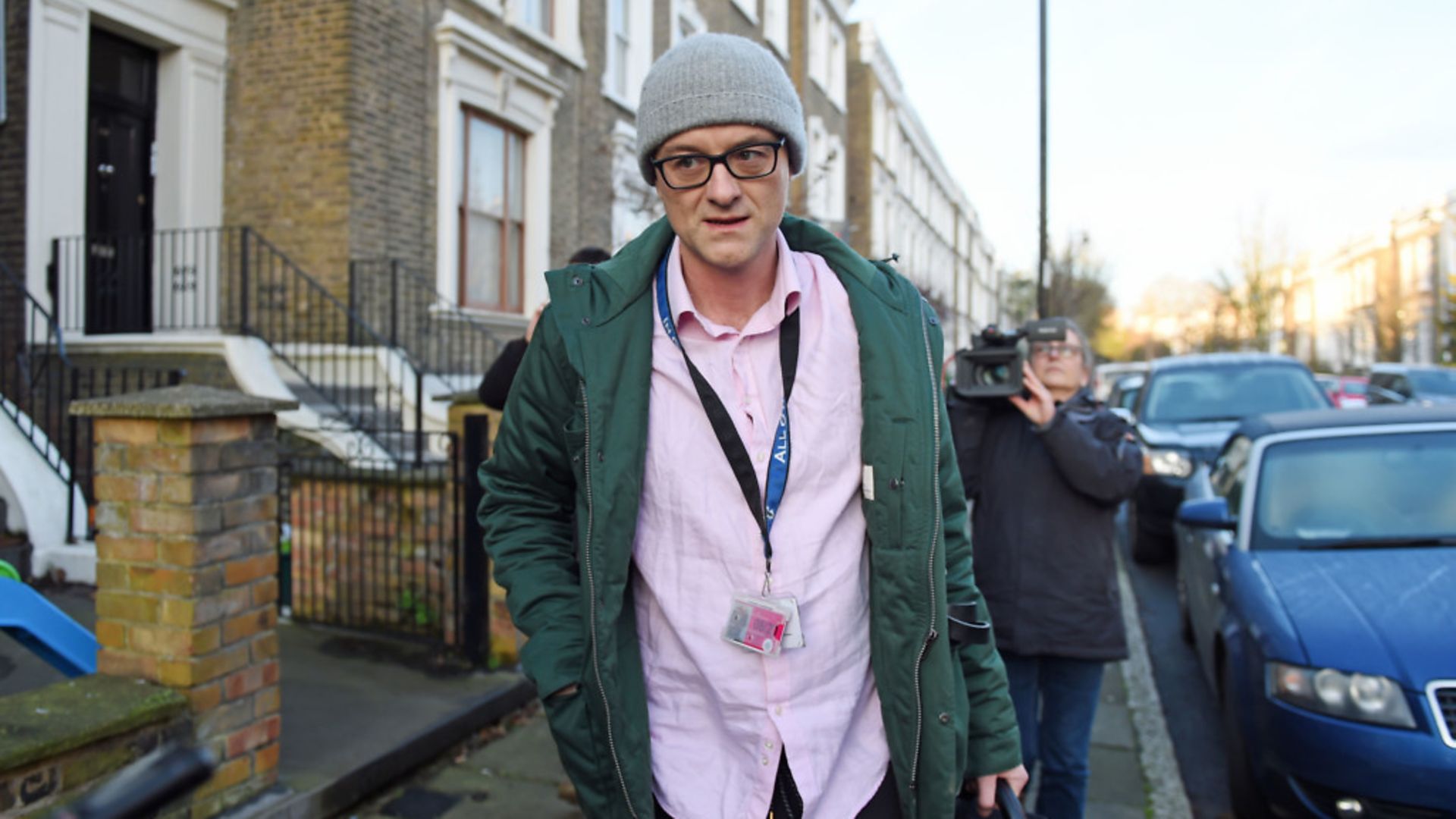 TIM WALKER on Dominic Cummings' prospects on the after-dinner circuit.
With apparently little else to do, Dominic Cummings is to try to cash in on his time in government on the after-dinner circuit – and has signed up with an outfit called Chartwell Speakers.
One leading booker tells me, however, that his earnings are unlikely to make it into the £1 million-plus league that his old enemy Theresa May has already achieved. His problem is he remains unknown in America where the real money is to be made.
"His speaking style is also not altogether impressive, and, not to put too fine a point on it, the sort of right-wing Republican groups that might have some interest in him would be turned off by how he dresses and looks," he says. "It's a strange phenomenon on that circuit that the men generally speaking wear well-cut suits and have a lot of hair, or at least impressive comb-overs."
Boris Johnson's former chief spin doctor is described by Chartwell as a "keynote speaker", and, for all his shortcomings, it's likely to worry Downing Street that he indicates he's happy to talk about how the pandemic was handled, among other subjects. It could make life awkward for Chartwell's founder Alex Hickman, who Johnson appointed as his special adviser on business, appointments and honours last year.
As well as signing up to deliver talks, Cummings, pictured, has set up a new private company, which he has chosen to call SIWAH, incorporated in February. It's described as an "information technology company" on its paperwork – the same line of business as his last business, Dynamic Maps.
Nutters
Mandrake disclosed more than a month ago that Sir Alan Duncan's memoirs were going to be full of "withering put-downs" of Boris Johnson and his cabinet, but the Daily Mail still chose to lead on the story over the weekend.
Even Sir Alan's greatest friends would probably concede that the former Tory minister was hardly a Commons star, which makes it all the more remarkable the Mail should have chosen to serialise his book In The Thick of It so prominently. Duncan's phrase "Brexiteer nutters", used in a headline in the paper, must have seemed tantamount to blasphemy to its former editor, Paul Dacre.
The Mail tends to serialise books which accord with its own views and this is just the latest in a long succession of attacks it has mounted on Johnson in recent months. I reported last year how one well-placed source on the paper had told me he sensed they heading towards calling for Johnson to go, as they had of Sir John Major when he was prime minister.
Whether the Mail goes this far remains to be seen, but certainly in Downing Street the feeling is that it is no longer a "friendly" newspaper. Johnson can only now count only on the Telegraph – which is interestingly making a lot of money from government advertisements these days – the Express and Rupert Murdoch's papers.
Setback
Who was responsible for advising Boris Johnson to appoint Tony Sewell to chair the Commission on Race and Ethnic Disparities, the outfit that last week controversially declared there was no such thing as institutional racism in the UK? Take a bow, Munira Mirza.
The former member of the Revolutionary Communist Party worked for Johnson when he was mayor of London, campaigned for Brexit and is now director of the No 10 policy unit. The furious row over Sewell's report she could certainly have done without. "She had her heart set on a peerage in the next honours list, and Sewell, too, has long-term ambitions in that direction," I'm told. "This could well set those ambitions back quite some time."
Labour's loss
Let no one say I didn't warn the world about Jacob Rees-Mogg. Exactly 32 year ago, writing the Pendennis diary in the Observer, I quoted then 19-year-old Jacob as saying: "Actually, I haven't always been a Conservative. Up until the 1979 election, I was a Socialist. 
"This was basically because my nanny told me that Harold Wilson would help the poor, and, when I was of a younger age, I thought I was frightfully poor and I thought it might be a way of getting some money. But I never did, so I became a Conservative. Now I want to make as much money as I can."
What do you think? Have your say on this and more by emailing letters@theneweuropean.co.uk
Most popular