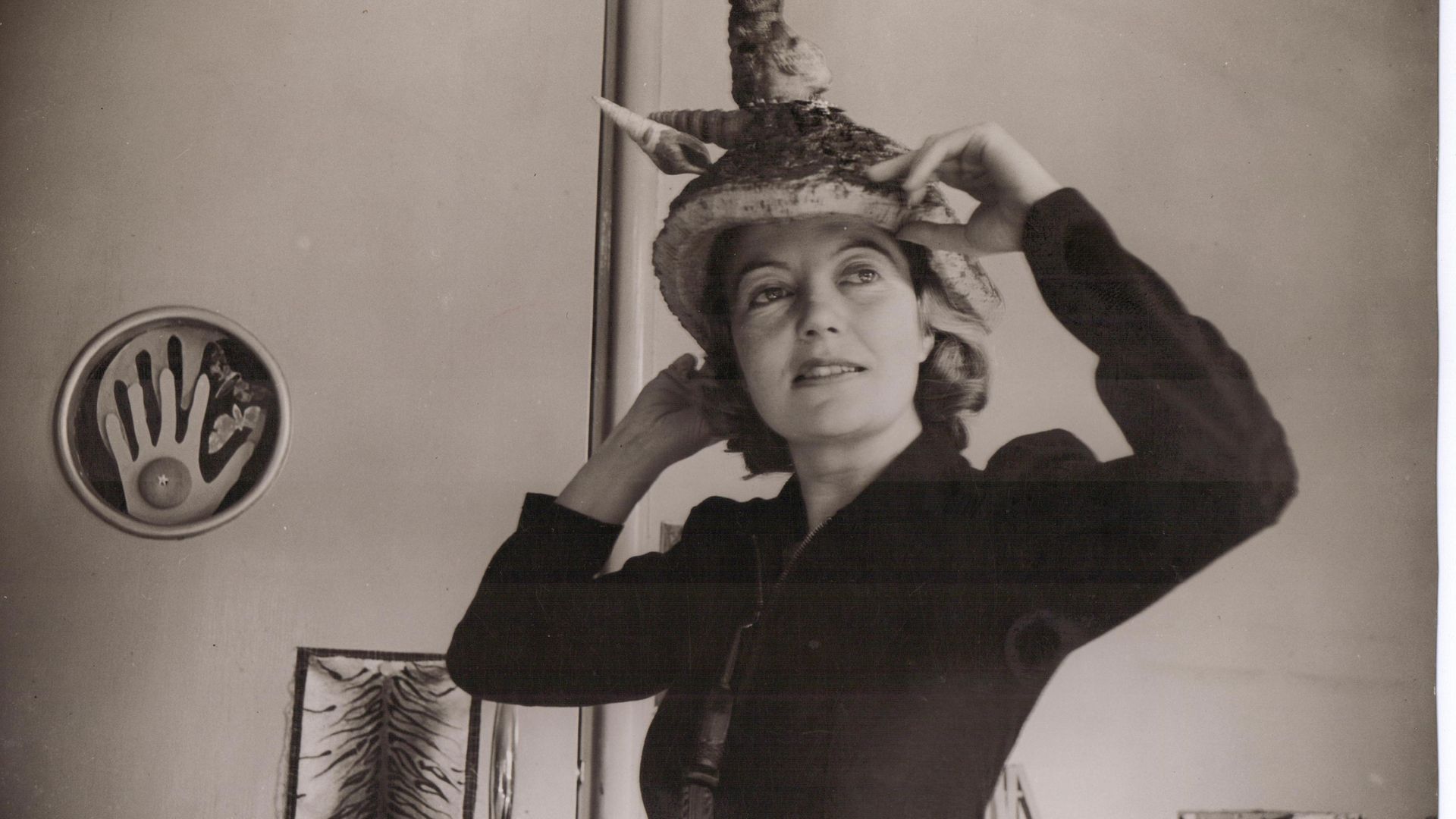 A new exhibition celebrates the pioneering British artist Eileen Agar and her sideways look at the life aquatic
Seven months before the outbreak of the Second World War, left wing and anti-war artists exhibited together at the Whitechapel Gallery in London.
Henry Moore, Victor Pasmore and Vanessa Bell were among those contributing some 200 works to the exhibition in February 1939. Peace, democracy and cultural development were the exhibition's aims, and the organisers eschewed the conventional person of note for its grand opening.
Instead, an unemployed East Ender passing by was invited to do the honours. He stood on a chair, wished the show "a great and wonderful success" and left with his fee, one pound.
This eccentric ceremony would surely have delighted another participating artist, Eileen Agar, who, somewhat to her surprise, had been hailed three years earlier at another landmark show, the International Surrealist Exhibition.
Three of her oil paintings and five sculptural objects were accepted for that show, among them works which show a multiplicity of thinking that ran through her 70-year career, an affinity with the natural world and an original approach to materials.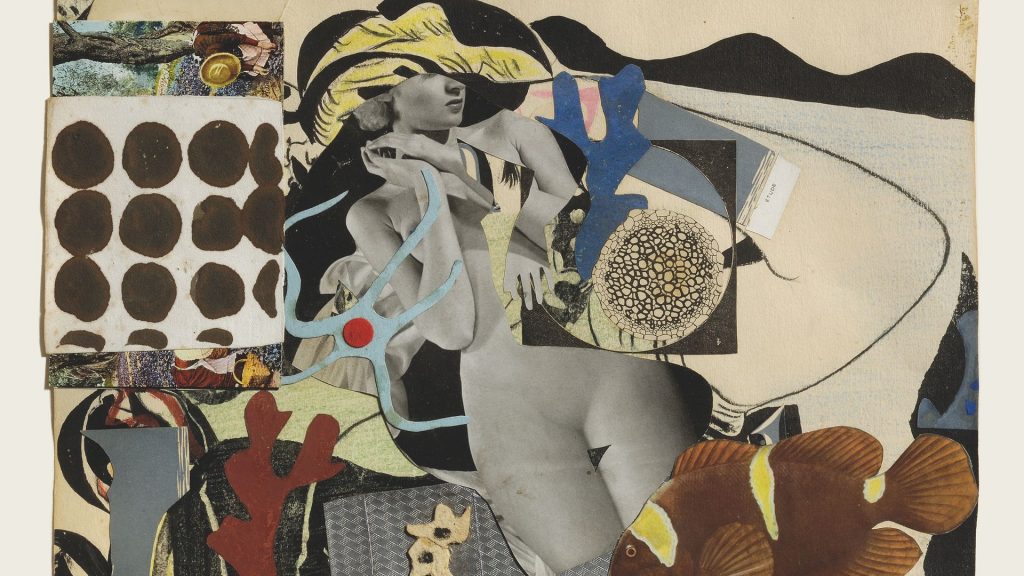 Only a handful of her works are widely known today, but as a new exhibition at the Whitechapel demonstrates, the volume and range of her work have been waiting to be rediscovered. And while many galleries have had to postpone or even abandon shows, this exhibition is two years ahead of schedule, and so neatly marks 100 years since Agar first went to study at the Slade.
At this art school she felt restricted by professor of fine art Henry Tonks, who was a stickler for technique, but the rigour of his teaching paid off. Immaculate drawing is a feature of her work, precise and perfectly balanced however much she experiments.
Born in Buenos Aires in 1899, her work spanned the 20th century, through Cubism and Surrealism, witness to if not exponent of many other movements. She rubbed shoulders over the decades with leading artists across Europe, including Picasso, writing cheerfully to her Surrealist friends Roland Penrose and his wife Lee Miller that "one sleeps so soundly in Picasso's bed".
A frisky sense of humour bounces through her work. She was, says Laura Smith, curator of the exhibition and author of a new book on Agar, greatly amused to be elected to the Royal Academy at the age of 88.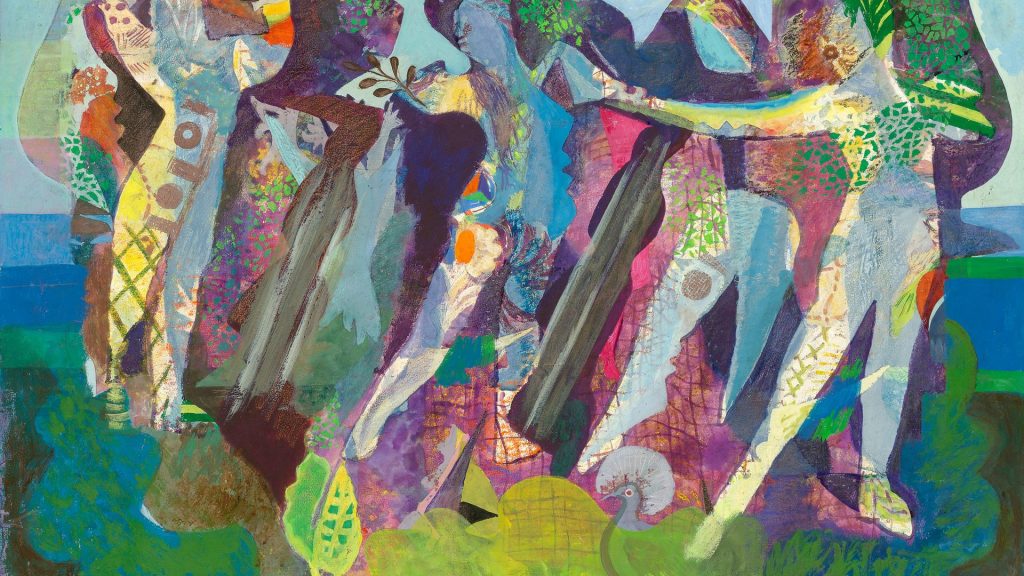 Educated in England, she was fortunate to be taught at school in Ascot by a Royal Academician who encouraged her talent. Agar's art flourished despite her parents' disapproval.
On leaving the Slade she broke free of Tonks and parents alike, running away to Cornwall in 1924, marrying a fellow student a year later, and leaving him for the Hungarian writer Joseph Bard two years after that.
The couple lived in London and Portofino, the picturesque Ligurian fishing village that attracted artists and writers. Then, in 1929, knowing that Paris was where great strides were being made in art, they moved there and met the groundbreaking Surrealists.
Work from this period includes the exuberant Three Symbols (1928-30) which references three cultures – the ancient world in a Greek column, medieval Christianity in the cathedral of Notre Dame and modern technology, in the form of the Massif Central's Viaduc de Garabit railway bridge by Gustave Eiffel.
The motifs float freely against a cheerful blue sky, the column topped by an asymmetric head that prefigures one of Agar's best known pieces, Angel of Anarchy that lends its name to the exhibition.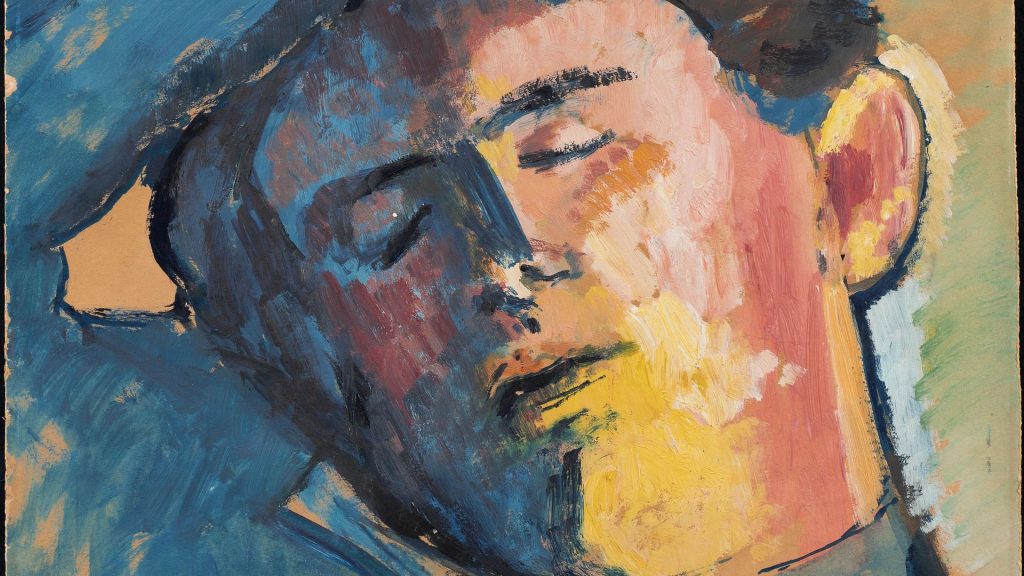 Angel of Anarchy and Angel of Mercy, worked on in the late 1930s, started out as the sculpted head of her partner,  Bard. But Agar disliked the "deadness" of the white plaster, and with the addition of collage and watercolour in the case of Mercy, and fabric, shells, stones and beads for Anarchy, built complex objects that were a natural extension of the collage experiments she had begun around 1934.
An interest in texture was already emerging with the virtuosic Quadriga (1935), one of the works in the International Surrealist Exhibition. Using as a template the profile of a horse's head cut from a magazine – the original is in this exhibition – she decorated each of four heads with increasing inventiveness, building up thick layers here, scratching away the paint there, until the fourth creature lets us through to a maritime scene.
This "sea horse" touches on one of Agar's recurring interests, sealife with all its ambiguity, the line between flora and fauna sometimes hard to detect. She was immensely engaged with the organic world, incorporating natural objects into her collages from an early stage.
In a reclining self-portrait with dog Dandy on the beach at West Bay, Dorset, she extends the curve of her hip with the arcing outline of a leaf. Rocks at Ploumanach in Brittany photographed in the 1930s– she was an early and enthusiastic owner of a camera – were the basis of paintings 50 years later, their suggestive shapes hinting at secret animate lives.
It was sealife again that turned heads in a London thoroughfare in 1948, when Agar's flamboyant Ceremonial Hat for Eating Bouillabaisse (1936) was modelled along the street to the bafflement of other pedestrians.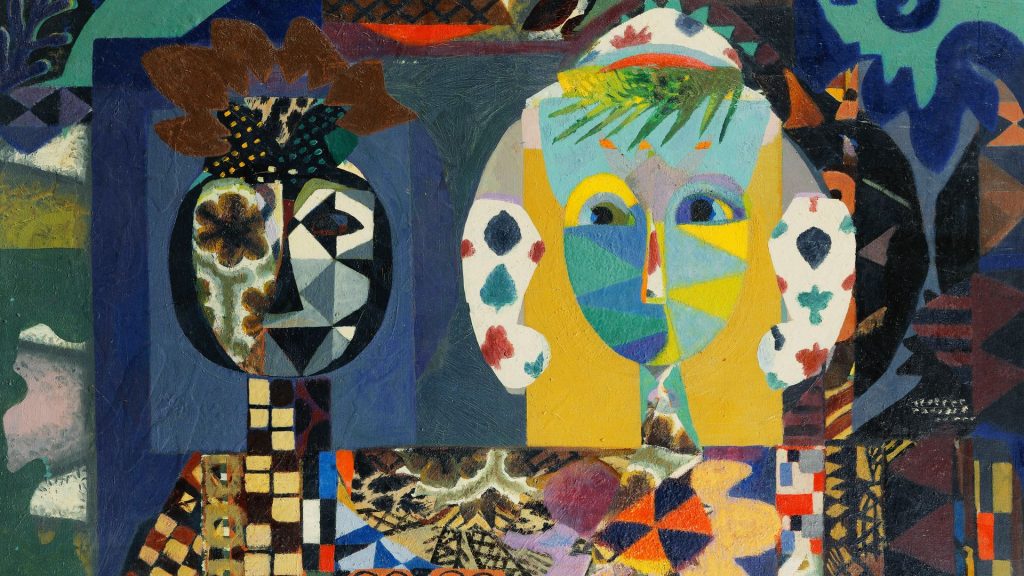 This explosion of shells, bones and a sea-urchin was influenced partly by the extravagant hats that Agar's mother had worn during her Edwardian childhood. Today this bravura accessory belongs to the V&A, at home among its fashion collection.
A jaunty Pathé newsreel of the time, that would have been seen nationwide in the heyday of cinema, helpfully explains that bouillabaisse is the"exotic fish dish of the South of France", that the hat is "the creation of surrealist artist Eileen Agar", but that "to the man in the street it's all a bit confusing".
The Second World War that had preceded that newsreel was a time of great anxiety to Agar, and her elaborate Dance of Peace that followed in 1945 is an outpouring of pent-up colour, movement and harmony. Nonetheless, it took a life-changing trip to Tenerife in 1953 to trigger renewed confidence. "I had been too long cut of from the world of Nature," she wrote "too cooped up too cribbed and confined…."
This new ebullience was dashed by the death of Bard in 1975, and she did not paint again for four years, but wrote his autobiography, a process which was the basis of her own, A Look at My Life, published in 1988. And then came that acceptance by the RA. "They wouldn't have surrealists at one time, you see, they wanted to be completely academic," she wrote. She may forever be the only Academician most famous for a hat.
Eileen Agar: Angel of Anarchy, Whitechapel Gallery, London until August 29; Mjellby Konstmuseum, Halmstead, Sweden September 25 to January 9; Leeds Art Gallery, Leeds January 29 to May 7. Eileen Agar by Laura Smith is published by Eiderdown Books (£10.99)
Most popular