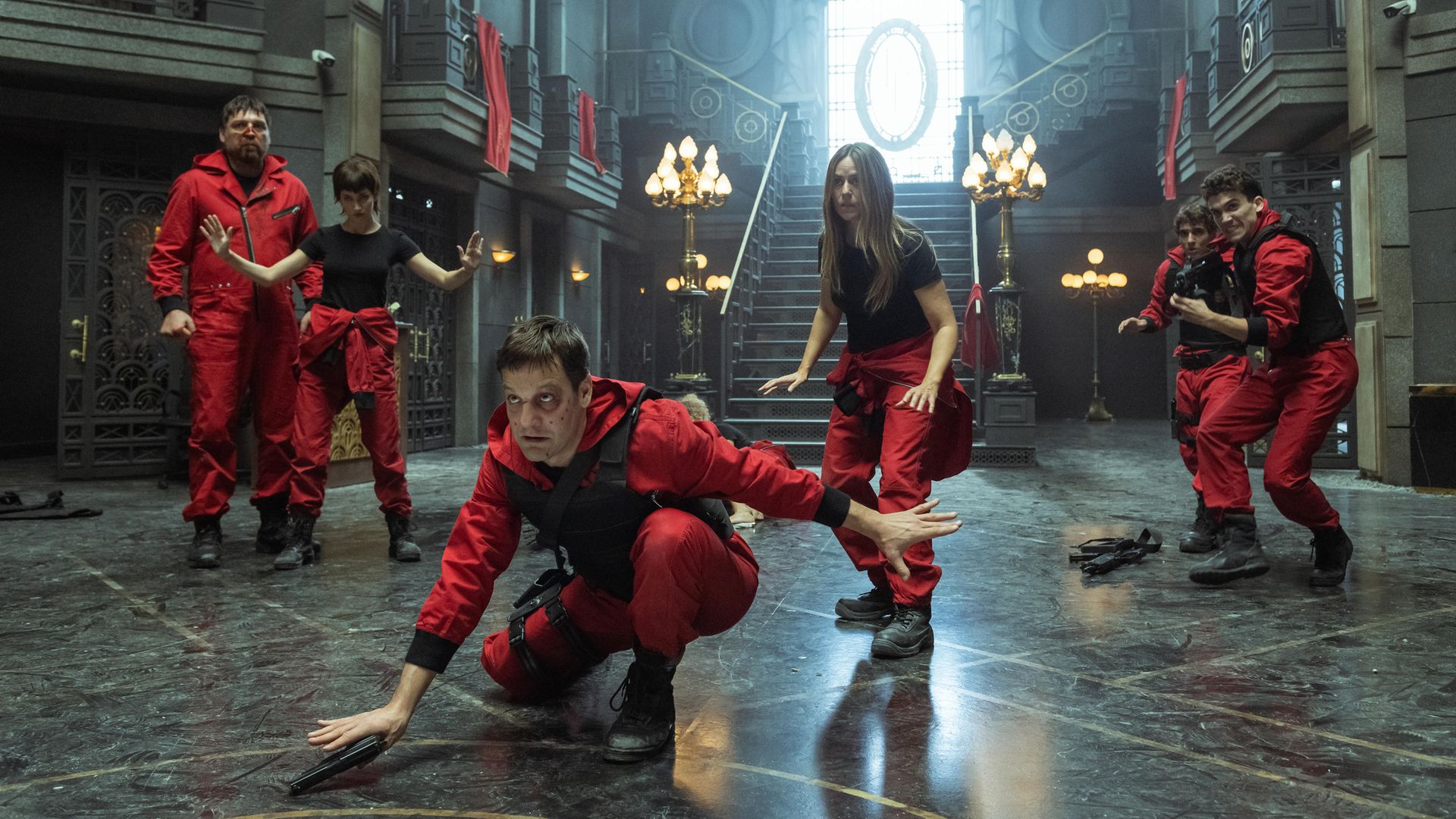 Anyone with a streaming subscription and an itchy remote finger has known for a long time that there's a ton of great European content out there on Netflix, Amazon Prime and the like – the challenge has always been finding the time and the patience to watch them.
Thanks to the pandemic (not four words normally used together), that question has been answered. And for those of us who did seek out all those European hits during lockdown – you know, the ones we'd only heard about from our BBC4-addicted parents – have been well rewarded.
It's easy to see why these shows have been hugely successful in their native territories. They're well-written or come from great source material. But the majority of them are well funded, too, which means they've attracted the best local talent in front of and behind the camera. Not only that but the high standard of production, especially on the period dramas, easily rivals the movie studios now.
So, if you are yet to take the plunge into the world of subtitled greatness, this list is for you. It's an eclectic mix of dramas and comedies that take in the worlds of politics, bank heists, romance, espionage, the supernatural, French film agents and of course more miserable, plodding methodical detectives than you can shake your remote at.
A word of warning though – or it might be a word of opportunity. Unless you speak the language in which they have been made, all will require your full attention. So, this is the time to finally put down your phone, settle back in your seat and broaden your horizons with this list of 40 new and classic European TV shows for you to explore.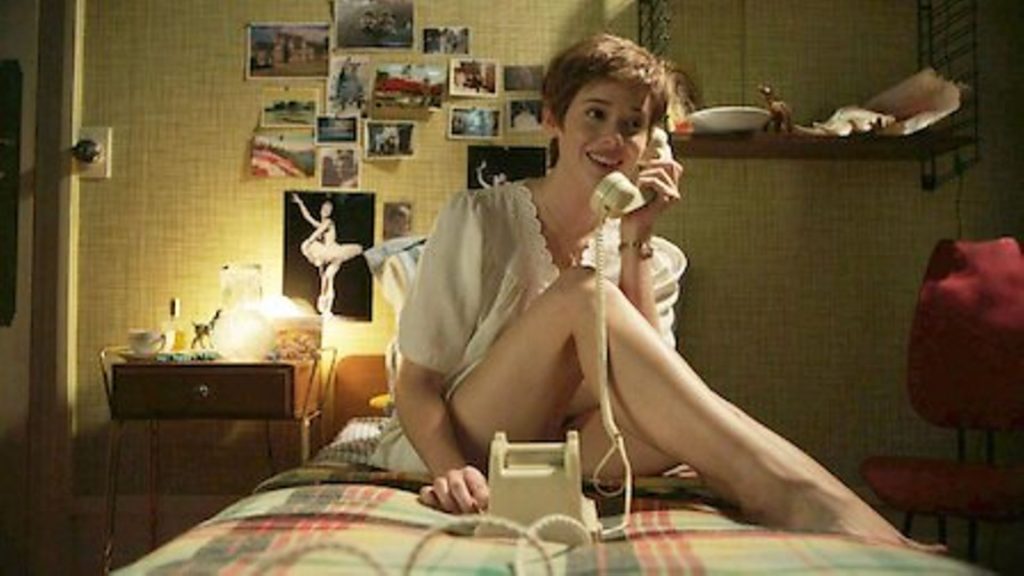 A VERY SECRET SERVICE (Au Service de la France)
From: France
Stream on: Netflix
A Very Secret Service is a sophisticated French satire about the Cold War, colonialism and racism. Set against a backdrop of actual historical events its high production values and contemporary attitudes have led critics to dub it the French Mad Men.
The story follows the adventures of Andre Merlaux (Hugo Becker) as he protects the French Republic from its enemies at home and abroad whilst struggling to understand the bureaucracy surrounding intelligence operations. A subtle mix of Ian Fleming and Jaques Tati, it's very addictive and very funny.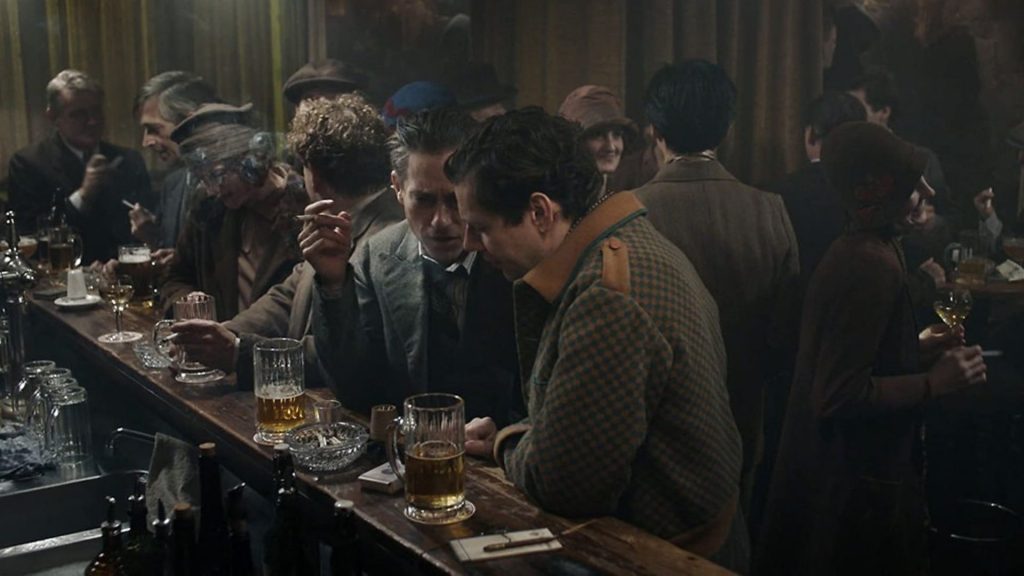 BABYLON BERLIN
From: Germany
Stream on: Now TV
Based on the hit international novels by Volker Kutscher, this, the most expensive German TV series ever made, luckily lives up to the gargantuan budget. Set in the decadent days of 1920's Weimar-era Berlin, we follow brooding detective Gereon Rath through the glamorous and gritty landscape of underworld Berlin, via flappers, gangsters, Nazis, and silent movie stars.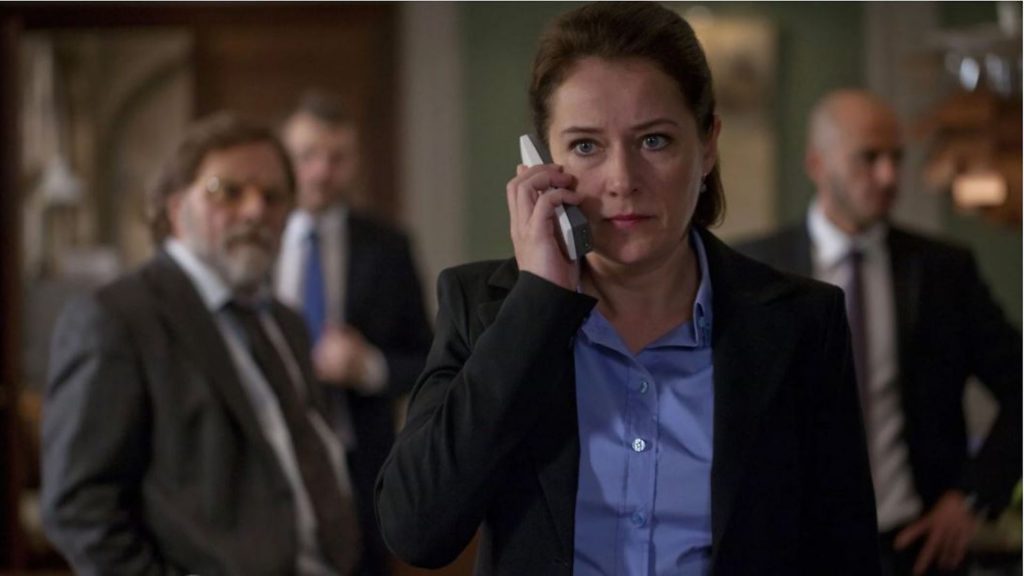 BORGEN
From: Denmark
Stream on: Netflix
Dubbed the Danish West Wing, this critically acclaimed drama follows the lives of the politicians, spin doctors and journalists connected to 'Borgen' (the Castle) – the nickname for Denmark's parliamentary building.
The main protagonist is Birgitte Nyborg (Sidse Babett Knudsen) an ambitious politician and leader of the Moderate Party. On her way to achieving her ultimate goal we see the effect politics has on her, her husband and two children. Such is the impact of the show, Denmark's real female prime minister, Helle Thorning-Schmidt, has claimed she avoided it so she wouldn't be subtly influenced by Nyborg.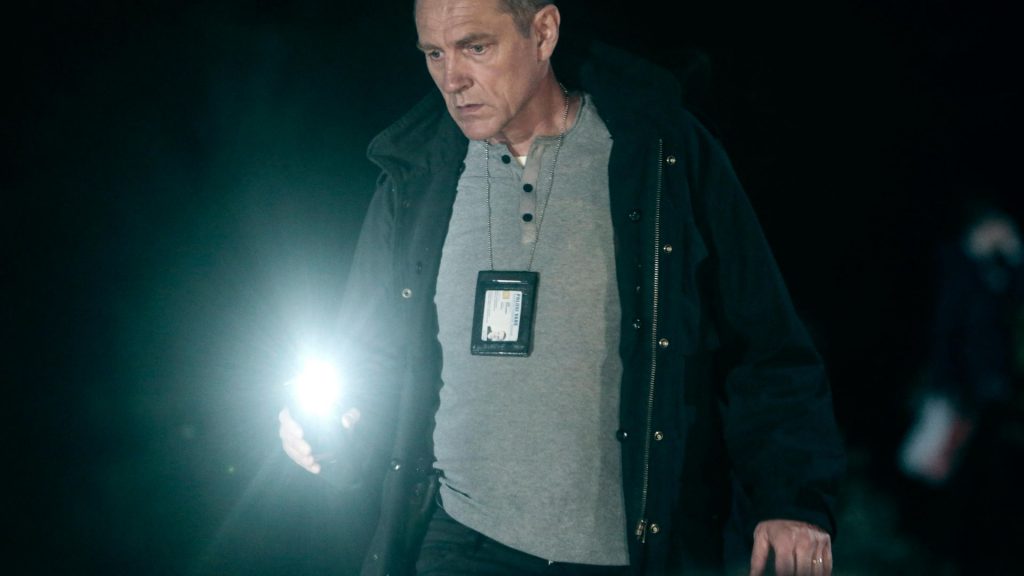 BORDERTOWN (Sorjonen)
From: Finland
Stream on: Netflix
With admirers including writer Stephen King, this three-season Nordic noir sees on-the-spectrum cop Kari Sorjone (Ville Virtanen) moving to the border city of Lappeenranta in search of a quiet life after a family illness. He's entirely successful and nothing much happens (not really).
THE BREAK (La Trêve, "The Truce")
From: Belgium
Stream on: Netflix
Detective Yoann Peeters, transfers back to his childhood hometown with his daughter after the death of his wife. Glum and pessimistic his mood doesn't lighten when he's partnered with a less experienced cop and they investigate the murder of a local football player. It's a case with nearly as many surprises as there are suspects and it doesn't take long to reveal the prejudices of the small town to outsiders.
What could be a run of the mill crime series is raised to greatness by Yoann Blanc as Peeters who physically and metaphorically dominates the role.
THE BRIDGE (Broen/Bron)
From: Denmark/Sweden
Stream on: iPlayer
When two halves of two different bodies are found exactly halfway across the Swedish/Danish Oresund Bridge, a joint investigation is launched by both nations, spearheaded by the autistic Norén and the amiable, easygoing Rohde. This odd couple represent an old Scandinavian joke to the effect that inside every Swede is a policeman trying to get out and inside every Dane a criminal.
It has all the trademarks of Scandi Noir but a lot more humour thanks mainly to the socially awkward Saga Noren, brilliantly played by Sofia Helin. There are three series to binge on but sadly Kim Bodnia, who plays Rhode, ducked out of the last one.
THE BUREAU (Le Bureau des Légendes)
From: France
Stream on: Amazon Prime £
This French spy drama series is a masterclass in writing great characters whose actions drive a compelling narrative. It starts with the return to Paris of Malotru – the bureau's most gifted agent – who has been in Syria, fallen in love with a beautiful woman and needs to rescue her.
To save her, he devises an elaborate scheme that sends shockwaves throughout the next four seasons, involving everyone from the CIA, ISIS and Russian intelligence. But worst of all, they threaten the security of his colleagues, a crew of hugely enjoyable characters. Binge-tastic.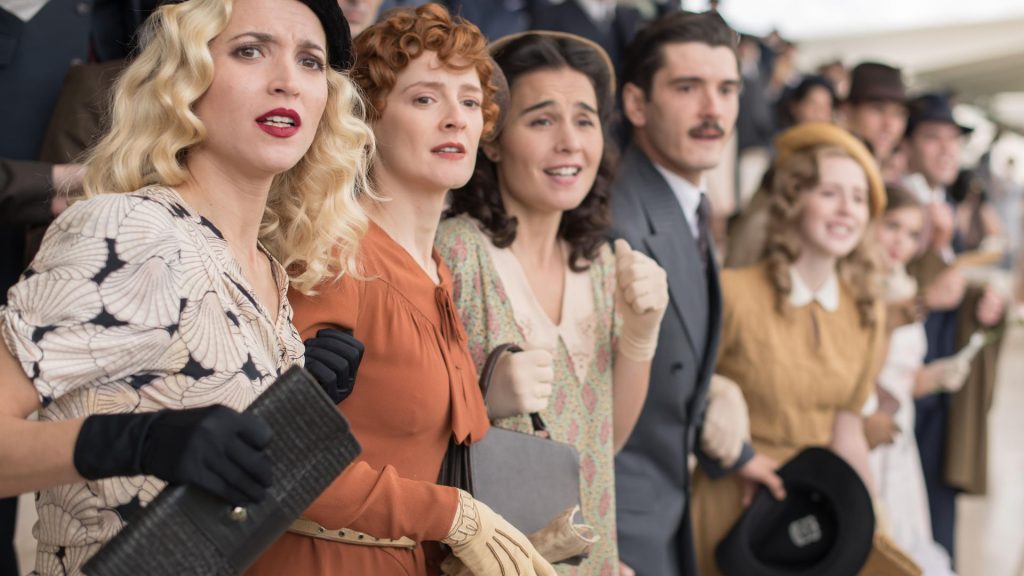 CABLE GIRLS (Las Chicas Del Cable)
From: Spain
Stream on: Netflix
Soapy and addictive, Las Chicas Del Cable, was Spain's first original series produced by Netflix back in 2017 and ran for five seasons over three years. The series centres around four women working as switchboard operators in 1928 Madrid. Although completely different, they end up forming a tight friendship, supporting one another through everything life and work has to throw at them during a time when there are few rights and protections for working women.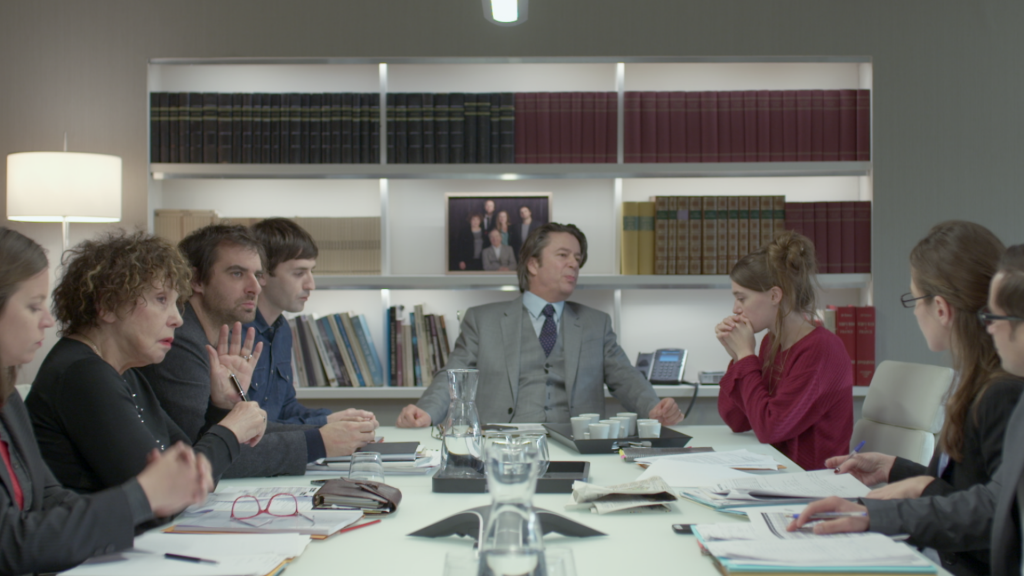 CALL MY AGENT! (Dix pour Cent)
From: France
Stream on: Netflix
With its mix of warm-hearted storylines, social satire and A-list stars Call My Agent has proved a winning formula, with four seasons in the bag and remakes being developed all over the world.
It follows the agents at ASK as they battle to keep their big-name clients happy, many of whom make guest cameos in the show. Its genius is how it manages to be self-aware without being too self-referential. So, although the stars are happy to send themselves up or play against type – much like Ricky Gervais' Extras – it doesn't detract from the other brilliant characters.
CALIPHATE (Kalifat)
From: Sweden
Stream on: Netflix
Fans of Homeland and Fauda will love this series which revolves around three Swedish women – a radicalised but disillusioned girl now in Syria who wants to return home; a student who is being groomed by a fundamentalist in Stockholm; and an agent racing to verify and avert an impending terrorist attack.
The performances are fantastic, the story is gripping and there are enough plot twists to keep you guessing throughout. Showered with awards in Sweden this is an intelligent series that you'll probably devour in a couple of sittings.
DAG
From: Norway
Stream on: Not currently available in the UK
This a sometimes cynical, yet heartwarming comedy series, features a star-studded cast of Norway's most celebrated actors led by comic actor Atle Antonsen.
Dag is a couple's therapist who believes people should live alone – a philosophy he's happy to share with his surprised patients. Apart from chatting to his secretary, who is prone to fits of historical dementia, and his best friend Benedict, who is struggling to be faithful in his own relationship Dag leads a pretty uneventful existence – but all that changes when Eva enters his life.
DARK
From: Germany
Stream on: Netflix
On the surface, this series set in present-day Germany, charts the disappearance and hunt for two young children and exposes the double lives that exists among four families but it's so much more than that. Think Stranger Things to the power of 10 and strap yourselves in for an intelligent, labyrinthine plot that weaves time travel, parallel worlds and forensic detective work.
Generally regarded as a masterpiece, it spans three series and unlike Lost, it makes sense all the way through.
DEADWIND (Karppi)
From: Finland
Stream on: Netflix
A Finnish murder mystery that centres on detective Sofia Karppi (Pihla Viitala), a recently widowed mother. Returning to work after the death of her partner, she's soon investigating the death of a woman who has been found on a beach….when a woman is found dead on a beach. We soon learn that her death might not be random, when ties to a Helsinki construction company are discovered.
Beautifully shot and perfectly paced, this is a tantalising series with complex plot twists and a simmering sexual chemistry between the two leads.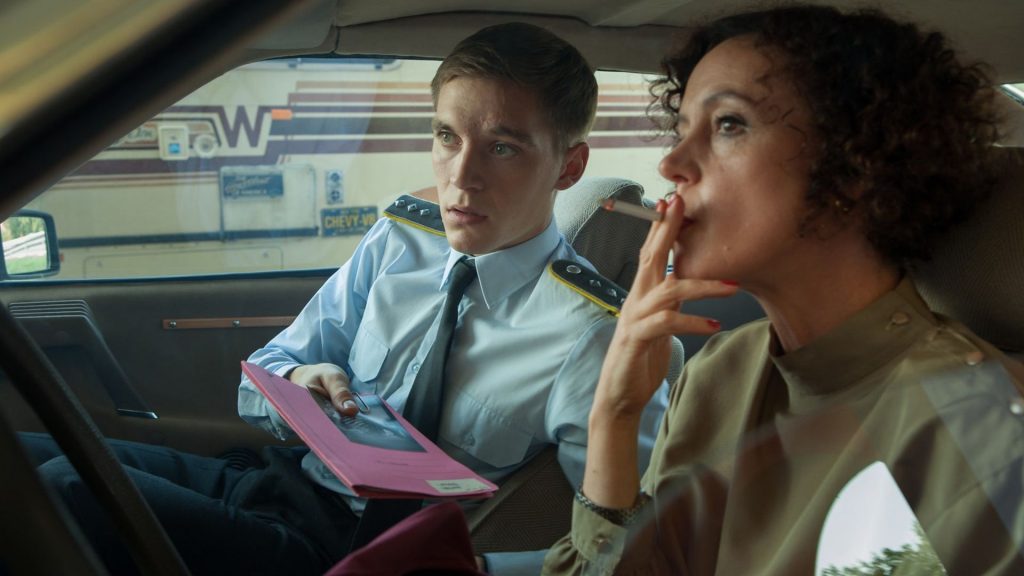 DEUTSCHLAND '83
From: Germany
Stream on: All4
An unassuming East German border guard goes through the looking glass in this colourful Cold War German drama. Recruited as a Stasi spy, wide-eyed Martin Rauch goes undercover in the West and never seems more than five seconds away from being exposed. A compelling yarn taking us from the dangerous days of 1983 right up to the collapse of the USSR.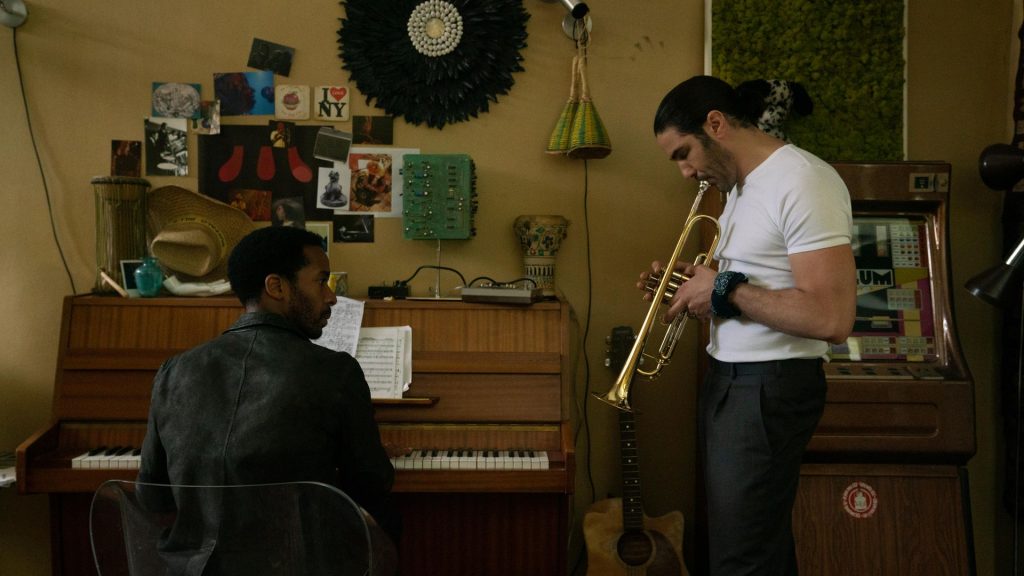 THE EDDY
From: France/USA
Stream on: Netflix
Set in a Paris we rarely see, The Eddy is a jazz club run by Elliot (Andre Holland) and Farid (Taha Rahim). The former is a pianist who no longer plays but deals with the musicians and the latter is a wideboy who handles the business side with varying degrees of success.
Whiplash director Damien Chazelle is one of the co-creators and there are shades of the film here with strange traits, power dynamics and a meandering storyline. Slow but rewarding. Come for the music and stay for the drama.
FIND ME IN PARIS
From: France/Germany
Stream on: Hulu, NowTV
Time travel meets the old reliable "fish out of water" trope in this quirky family series that's currently on its third season.
Through a series of convoluted and contrived mishaps, trainee ballerina and Russian princess Lena finds herself whisked from 1908 to 2018. If that wasn't bad enough trying to catch her are a pack of century-hopping thugs known as Time Collectors.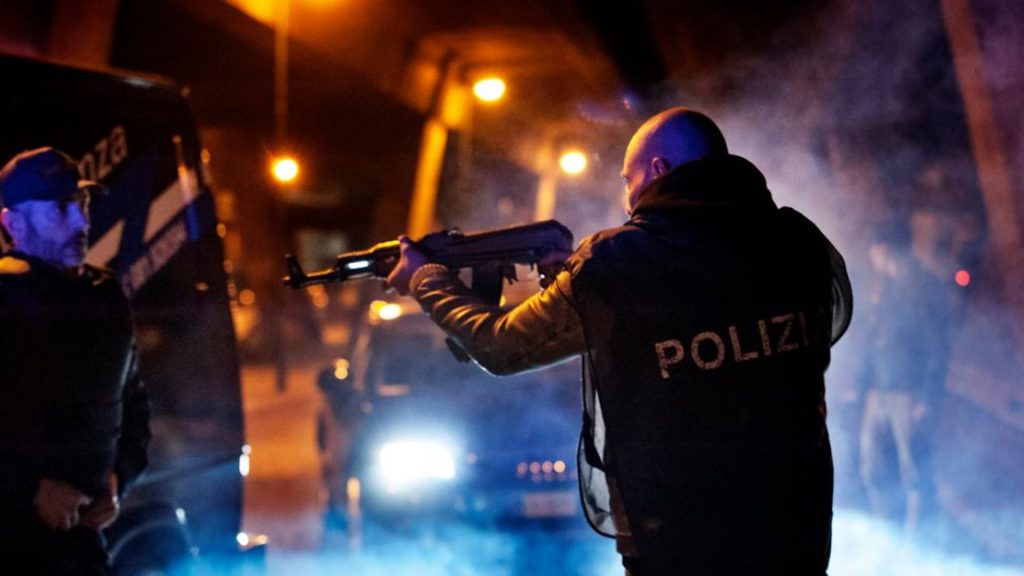 GOMORRAH
From: Italy
Stream on: Now TV
Arguably the crime series by which all others must be judged. Based on the 2008 film of the same name, this gritty, violent, Shakespearean story follows the organised crime clans in the poverty-stricken underworld of Naples.
The story is told via the ambitious exploits of Gennaro, son and heir of the Savastano clan, and his friend and enforcer Ciro Di Marzio. This riveting relationship may be the beating heart of Gomorrah but the production, storylines and performances are all next-level, making these four seasons absolute classics. Unmissable.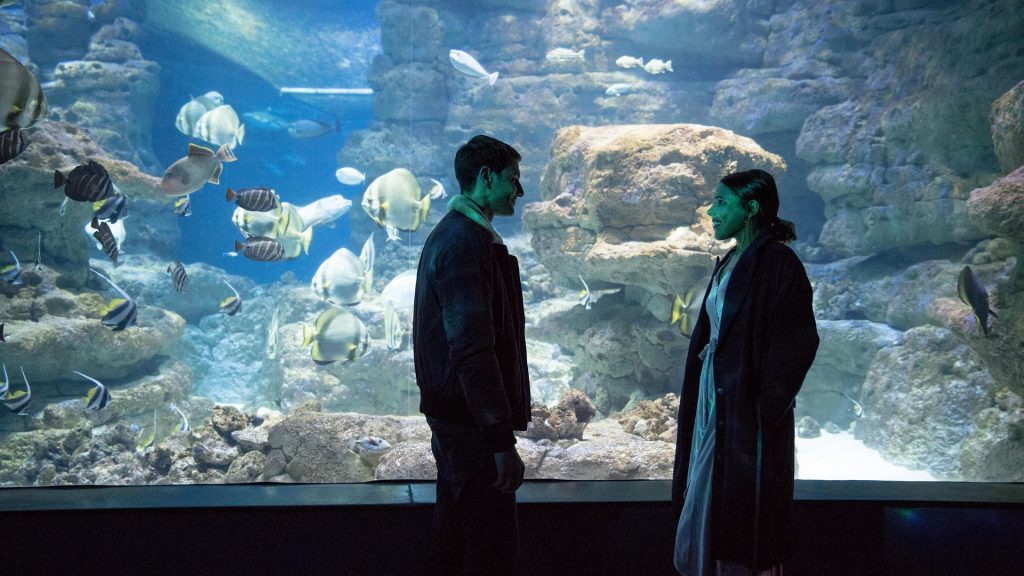 THE HOOK-UP PLAN (Plan Coeur)
From: France
Stream on: Netflix
To help Elsa, get over her ex. Her best friend sets her up on a date. However, the date in question is actually a male escort and they both fall hard for each other.
This improbable but rather predictable situation is the starting point for what is basically an extended Parisian rom-com with beautiful actors and locations and shades of How I Met Your Mother. It won't keep you gripped but it will make you smile and with two seasons in the can and a third in production there's certainly enough to enjoy.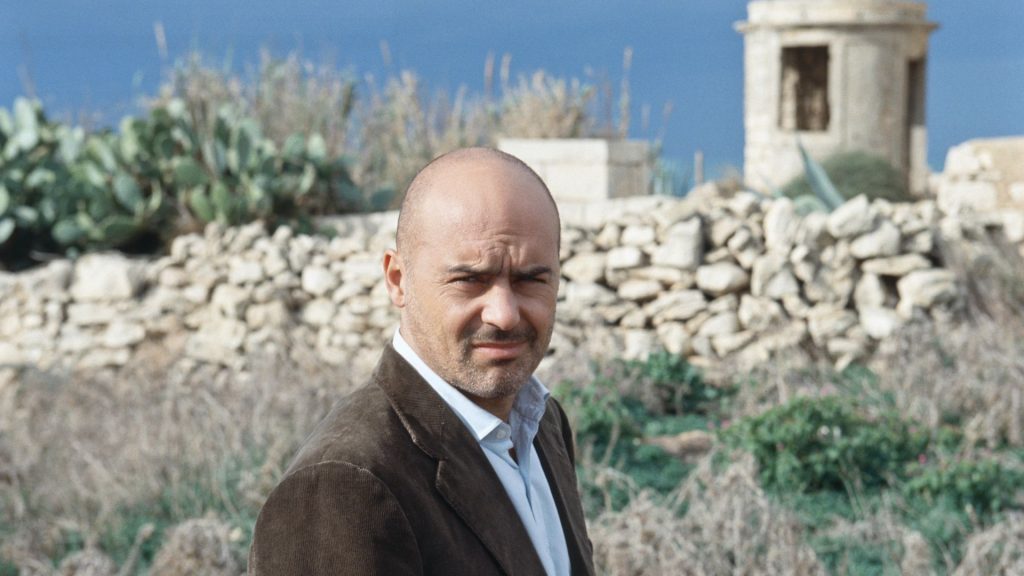 INSPECTOR MONTALBANO (Il commissario Montalbano)
From: Italy
Stream on: iPlayer
Based on the novels of Andrea Camilleri, Inspector Salvo Montalbano (Luca Zingaretti) is the astute Italian detective operating immersed in a world of murder, betrayal, temptation and politics – the latter proving just as tricky and difficult to navigate as any of the others. Based in the town of Vigata, Sicily, he solves cases, balances his relationship with girlfriend Livia and enjoys fine Italian food. Not a bad life, then.
A firm favourite with global 'tec enthusiasts each episode is a stand-alone case and there are currently more than 30 to enjoy, if you're up for a marathon.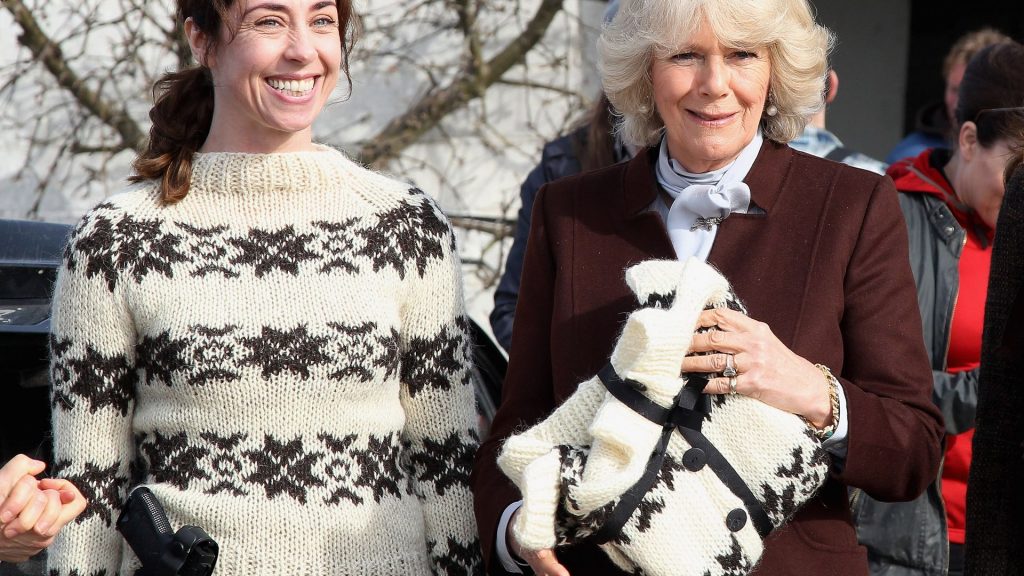 THE KILLING (Forbrydelsen)
From: Denmark
Stream on: iPlayer
The breakthrough series that introduced viewers to the Scandi Noir genre – dark, bleak, violent crimes as seen from the perspective of a complex protagonist – in this case, sweater aficionado, Sarah Lund (Sofie Grabol).
The Killing's multi-layered narrative sees in its first series the investigation of a grisly murder set against Lund's relationsyip problems and a local mayoral election beset with dirty tricks. Stretched out over 20 enthralling episodes this slow but gripping series is peppered with revelations and red herrings. Engaging and intelligent it's rightly seen as one of the best TV dramas of all time.
THE KINGDOM (Riget)
From: Denmark
Stream on: Not currently available in the UK
Lars Von Trier fascinating satire about a haunted, bizarre hospital. set in the neurosurgical ward of Copenhagen's Rigshospitalet, 'Riget'. The show follows staff and patients, as they encounter bizarre phenomena, both human and supernatural. The show is notable for its wry humour, its muted sepia colour scheme, and the appearance of a chorus of dishwashers with Downs who discuss in intimate detail the strange occurrences in the hospital.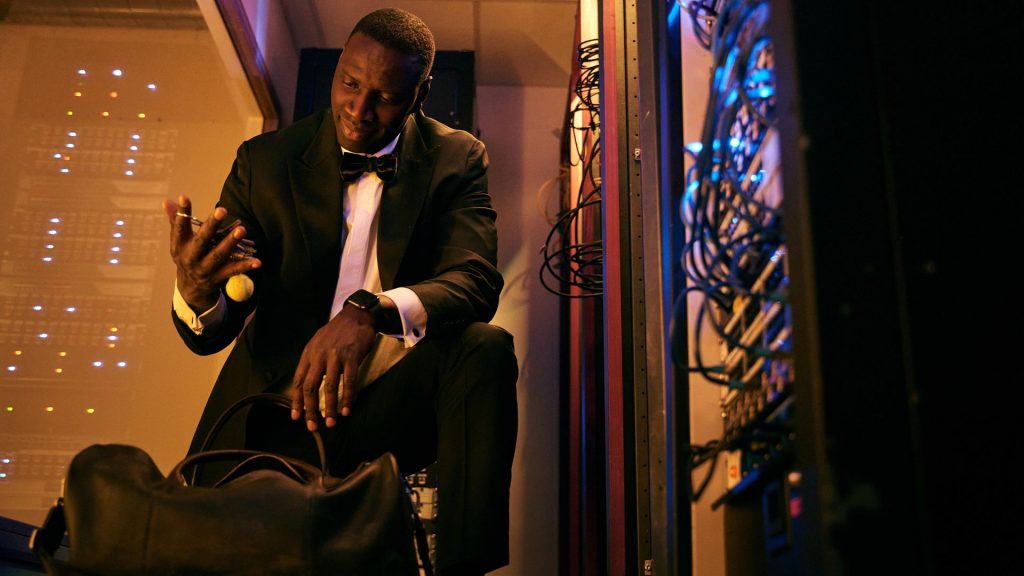 LUPIN
From: France
Stream on: Netflix
With over 70 million views in just one month, Lupin proved to be bigger than both Bridgerton and The Queen's Gambit for Netflix. Based on the French character created by Maurice Leblanc, Lupin is a gentleman thief and master of disguise – basically the bastard child of Raffles and Sherlock Holmes. Casting a black actor in this traditionally white role proved a masterstroke as Omar Sy is magnetic. Season 1 ended on a cliffhanger and Season 2 is arriving soon.
THE MISSING
From: UK/Belgium/France/Germany
Stream on: Amazon Prime £
Dark and emotional, the first series of The Missing told the story of a desperate search for a British boy who goes missing in France whilst on holiday with his parents and starred Tcheky Karyo as Julien Baptiste, the French detective leading the case. The second focused on a missing girl in Germany, whose sudden return is also investigated by Karyo.
Finally in 2019 Karyo was rewarded with a spin-off series titled Baptiste, which saw tracking down a missing sex worker in Amsterdam and is available on Netflix.
MONEY HEIST (La casa de papel)
From: Spain
Stream on: Netflix
Now on Season 4, this highly stylised Tarantino-esque Spanish TV series is the most-watched non-English show on Netflix since its release. It follows a bespectacled genius who hires eight code-named thieves to execute the perfect crime – stealing 2.4 billion euros from Spain's Royal Mint of Spain.
With time trickery, unreliable narration, loud music and flashy graphics it's an enjoyable assault on the senses. And if you ever feel baffled then think of the actors – they only received the scripts for each episode as the day they were shooting, so they also did not know what their character's fate would be.
NORSEMEN (Vikingane)
From: Norway
Stream on: Netflix
Norseman feels like a Monty Python film they could have squeezed in between Grail and Brian. Set in 790AD, it focuses on the daily challenges of the residents living in a small Viking village – keen on pillaging but not so good at living in a social setting and taking orders from their weak king.
There's a good deal of slapstick and knockabout humour but you'll find yourself thinking about the smaller subtle gags for ages afterwards and chuckling to yourself.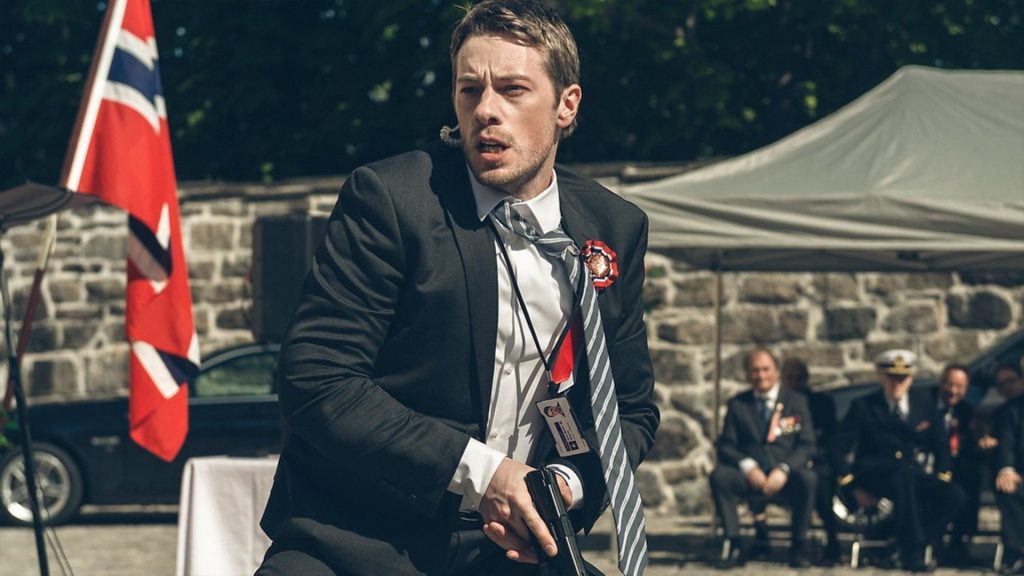 OCCUPIED (Okkupert)
From: Norway
Stream on: Netflix
Clear your schedules because you'll want time to binge on this absolute corker of a political thriller based on an idea by legendary Norwegian crime writer Jo Nesbo.
The plot revolves around a supposed takeover of Norway's remote oil fields by the Russians at the behest of the EU. Brilliantly filmed, acted and scarily plausible this is an intelligent political drama that will keep you hooked over its three seasons.
OKTOBERFEST: BEER AND BLOOD 
From: Germany
Stream on: Netflix
If Peaky Blinders is the UK's answer to Boardwalk Empire, then Oktoberfest is the German answer to Peaky Blinders. Set in 1900, it charts the rise of Curt Prank and his family as they strive to transform the local beer festival into a global tourist attraction.
Boasting great production values, a contemporary soundtrack and plotlines that interweave politics, intrigue and bucket-loads of violence, the first season has been a critical hit and another has already been commissioned.
OSMOSIS
From: France
Stream on: Netflix
This sci-fi series focuses on a dating app that claims to have 100% accuracy because it matches users by decoding data in their brains. However, letting an algorithm decide who you will love is not without its problems. It's one thing to match you with a person who understands your desires but another completely, when their deepest and darkest secrets mirror your own.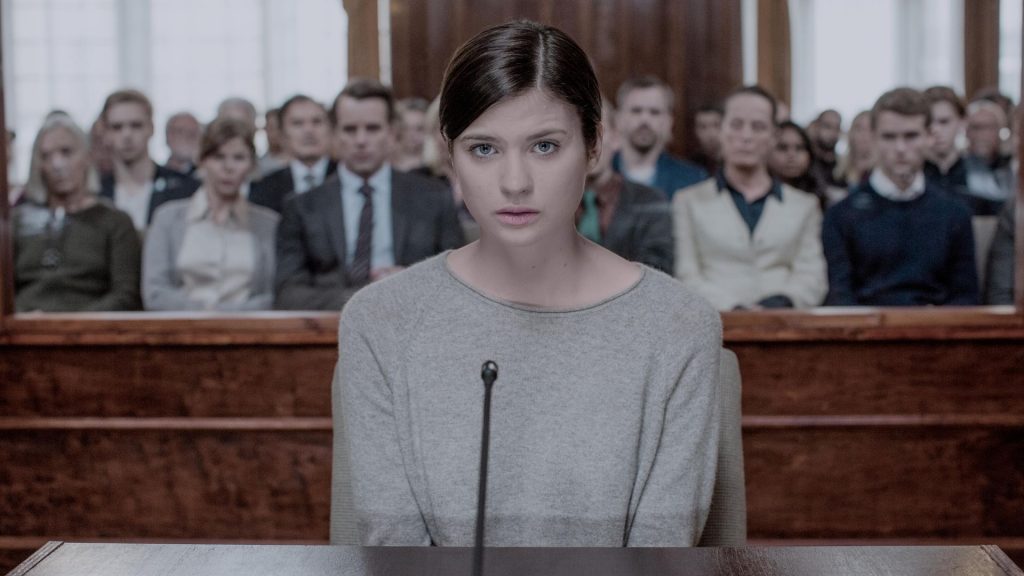 QUICKSAND (Störst av allt)
From: Sweden
Stream on: Netflix
Based on the Swedish novel Störst av allt by Malin Persson Giolito, this divisive series found a devoted audience amongst teens and young adults. It tells the story of a school shooting in an affluent Stockholm suburb, which sees 18-year old girl Maja accused of murder.
During the ensuing trial, details of her relationship with five other students, parents and a teacher emerge that start to cloud the jury's judgement. Is she really the murderer or just another victim?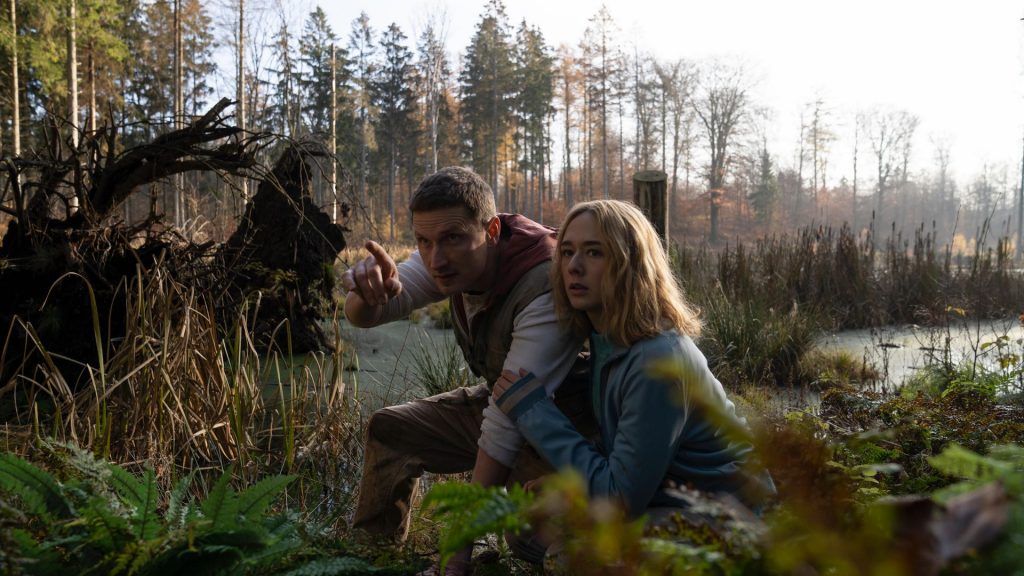 THE RAIN
From: Denmark
Stream on: Netflix
Everything that makes Nordic Noir brilliant distilled into one brilliant show. Set six years after a deadly virus – called The Rain – wiped out most of the Scandinavian population, Simone and her younger brother Rasmus must search for safety, meeting other survivors along the way in this post-apocalyptic, nail-biting thriller.
THE RETURNED (Les Revenants)
From: France
Stream on: Amazon Prime £
A tragic bus accident outside a small French town leaves many parents bereaved, but when their supposedly deceased children start returning to their homes – the questions start to come thick and fast, in this haunting French drama. Are they really alive; what have they come back for; and just what is it that lies under the reservoir (which is French for 'reservoir')?
RIDE UPON THE STORM
From: Denmark
Stream on: All 4
A series which explores the notion of faith. The story revolves around a family of priests. Johannes is a domineering patriarch, both adored and feared. His favouritism for son August and his disappointment with other son Christian forces both into making desperate choices for completely different reasons and from the very first episode we are thrown into a moral dilemma.
ROMANZO CRIMINALE: LA SERIE
From: Italy
Stream on: Arrow
Set in late 70s Rome, this powerful crime drama charts the rise of three hoodlums as they attempt to gain control of the city's underworld. Led by their leader 'Libanese', they're pursued by right-wing fascist groups, the Italian secret services and Scialoja – a police officer, hellbent on bringing them down. Spanning 25 years, this 22-part series was based on a 2005 film and best-selling novel.
SPIRAL (Engrenages)
From: France
Stream on: iPlayer
Before everyone was losing their collective marbles over Scandi Noir there was Spiral. A French pioneering crime series that rewrote the rules with its gritty and immersive take on cops and the labyrinthine French legal system and has just ended after eight incredible seasons.
The ensemble cast, are fantastic but the standout star is Caroline Proust (Laure Berthaud), a workaholic police captain whose personal life is a mess.
SUBURRA: BLOOD ON ROME
From: Italy
Stream on: Netflix
The battle for land in a coastal town near Rome escalates into a deadly battle between organised crime, corrupt politicians and the Church. Dark, gloomy and ugly, Subarra is the third great series about Italian crime alongside Gomorrah and Romanzo Crimanale, with the capital acting as a decadent backdrop to a group of people, institutions, politics and sub-cultures all infected by a moral decay.
DER TATORTREINIGER (Crime Scene Cleaner)
From: Germany
Stream on: iTunes
This off-the-wall comedy stars Bjarne Mädel as Heiko "Schotty" Schotte – an everyman whose job is to clean up crime scenes. Along the way, he encounters a whole host of bizarre and intriguing characters, who often take him on surreal journeys where he always ends up learning a little more about life and himself.
Clever, warm and very funny, this has become something of a cult classic over its seven seasons and is being remade by the BBC with Greg Davies and Helena Bonham Carter.
THREE TIMES MANON
From: France
Stream on: Not currently available in the UK
A compelling story about adolescence, crime, punishment and the rocky path to redemption, Manon's story spans two mini-series and over 50 episodes. In Three Times Manon we follow her in a detention centre where she has been placed for attempting to stab her mother. What happens next is down to her – can she turn her life around or will she be destined to spend a life behind bars?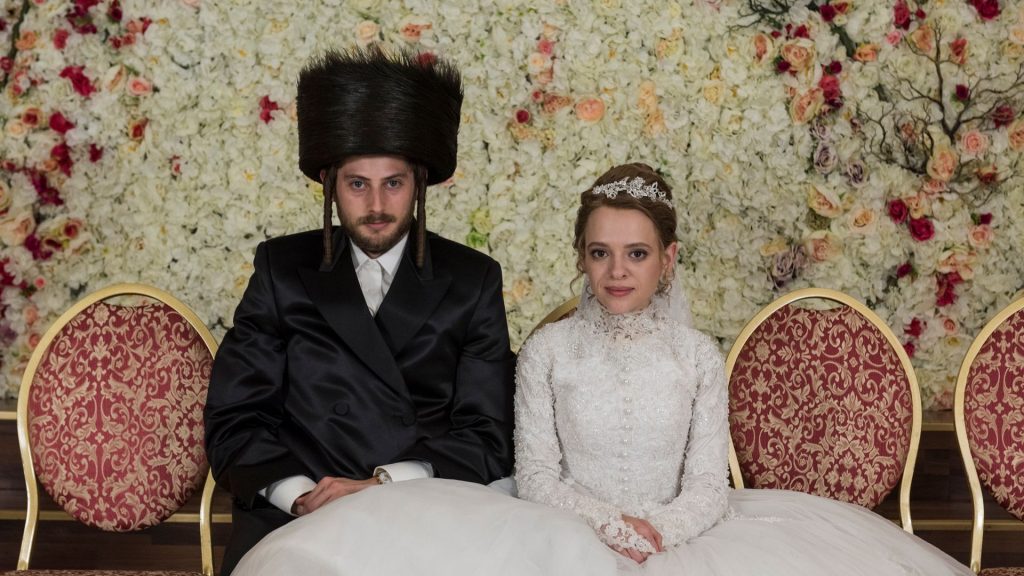 UNORTHODOX
From: Germany/USA
Stream on: Netflix
Esty is a young ultra-Orthodox Jewish woman living in Brooklyn, who is viewed as an "orphan" by her immediate family after she was abandoned by birth mother, who then "shamed" the community by marrying outside the faith.
Suffocated by her arranged marriage, she flees to Berlin to start a new life. But her escape plans run into difficulties when her abandoned husband and his wayward cousin decide to track her down. Beautifully shot with a standout performance by Shira Haas, this drama will leave you emotionally exhausted.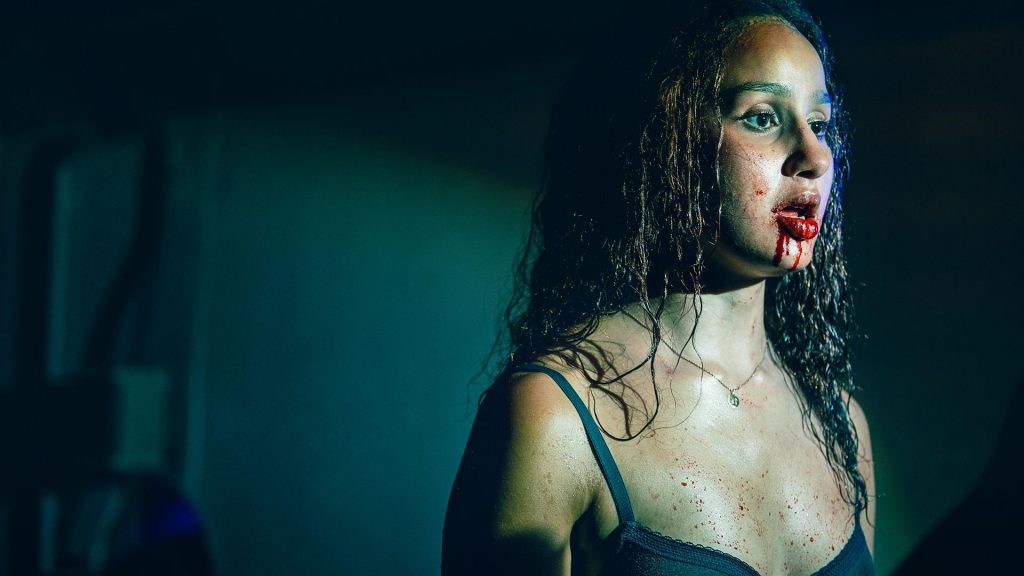 VAMPIRES
From: France
Stream on: Netflix
If you're looking for telegenic teens and aristocratic demons you've come to the wrong place – this cult French TV series eschews all the usual tropes and instead opts for sci-fi over the supernatural. Vampires are people with a genetic mutation which means vampirism can't be transferred through bites. Instead, the condition runs in families which makes the character dynamics much more interesting.
With interesting storylines, inventive casting and intentionally low-budget production design this series is an exciting interesting and realistic take on a well-worn subject.
WALLANDER
From: Sweden / UK
Stream on: Amazon Prime £ (Swedish version) Netflix, Britbox (UK version)
There are two versions of this series detective series adapted from Henning Mankel's proto-Scandi Noir novels. Sweden cast Krister Henriksson as the brilliant but brooding detective and England opted for Kenneth Branagh. It's impossible to say which actor is better as they both play the character completely differently while delivering outstanding performances.
The real stars are the sparsely beautiful surroundings of southern Sweden and, of course, the cases themselves. Well written with just enough clues for armchair sleuths to solve, each episode is a standalone case allowing you to really immerse yourself in Wallander's solid detective work.
WHAT HAVE WE MISSED?
Did your favourite European show not make the cut? Are you a fan of Beartown, Elite or Black Spot? Let us know what you think should make our next list of European streaming classic at letters@theneweuropean.co.uk
Most popular