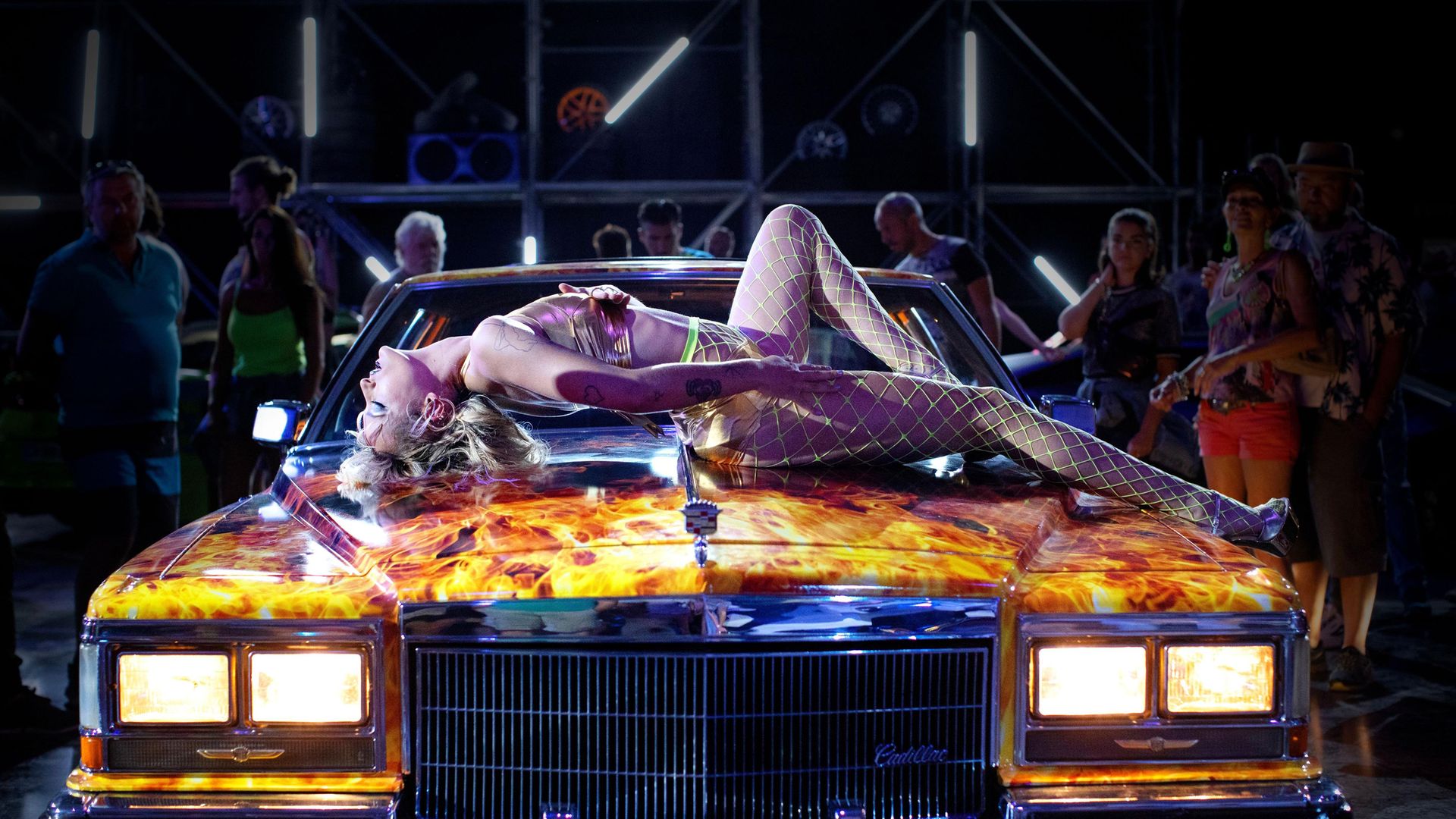 Sex sells, and it certainly got the glasses steamed up at this mask-wearing, pandemic-era Cannes.
In testing times, film industry professionals reported great business at the 74th festival, a sure sign that cinema isn't on the wane just yet. Even if many of the festival's titles were snapped up by streaming sites such as the voracious MUBI and many attendees did so virtually via zoom conferences or reviewing and buying films through screening links, if felt very much like there was a firm commitment to the big screen and physical cinema.
It was physical on screen all right. I'm surprised they're not changing the prize's name to the Palme Ph'woar. It felt like in practically every film, a woman or a man was required to get their kit off.
It's not something I usually complain about – let's be honest, it's partly why we all fell in love with European cinema – but the parade of nudity became a bit predictable, as if Cannes boss Thierry Fremaux had spent lockdown watching submissions in some kind of salivating frenzy. Felt a bit creepy, a bit old white man, that's all I'm saying. Warming to their theme, audiences began making a list not only of topless scenes but of the remarkable amount of cunnilingus moments.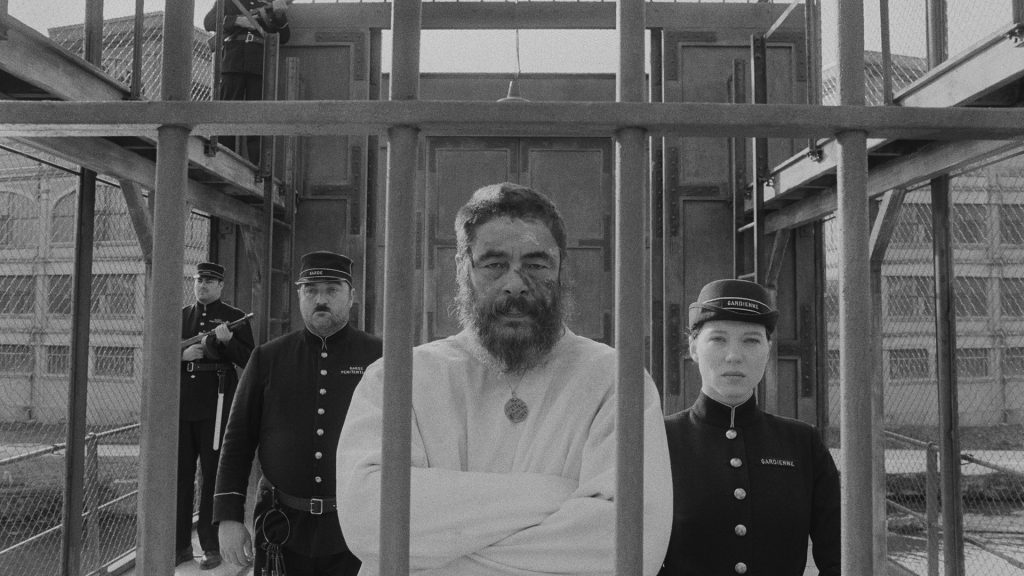 You know things are too sexy when you even get nudity in a Wes Anderson movie. The American auteur is one of the most unerotic, sexless film makers ever but his infuriating, patronising, doodling whimsy The French Dispatch featured Lea Seydoux in the buff and Timothee Chalamet in the bath.
Seydoux was slated to be the star of the festival, with no fewer than five films playing in the official selection. Ultimately, the Bond actress did turn out to be the perfect symbol for this edition, getting undressed in all her films but also testing positive for COVID and having to cancel her visit, depriving us of seeing her dressed up for the red carpet.
To intellectualise for a moment, there was a point to all the sex other than titillation. This was a Cannes about connection, about a return to the physical, about people finding their way back to each other after months of isolation and confinement. Such was the joy in seeing people, seeing films together and mingling, one could be forgiven for wanting to cast all restrictions aside. It being July, rather than the usual May berth for the festival, it was also several degrees hotter, on screen and off, even if in the real world, we still had to hide behind masks and there was no kissing – I wondered, when will we ever again faire la bise?
Oddly, none of the films actually reflected or even mentioned the pandemic, despite quite a few being shot during recent months, under Covid protocols. A Cannes of denial, then?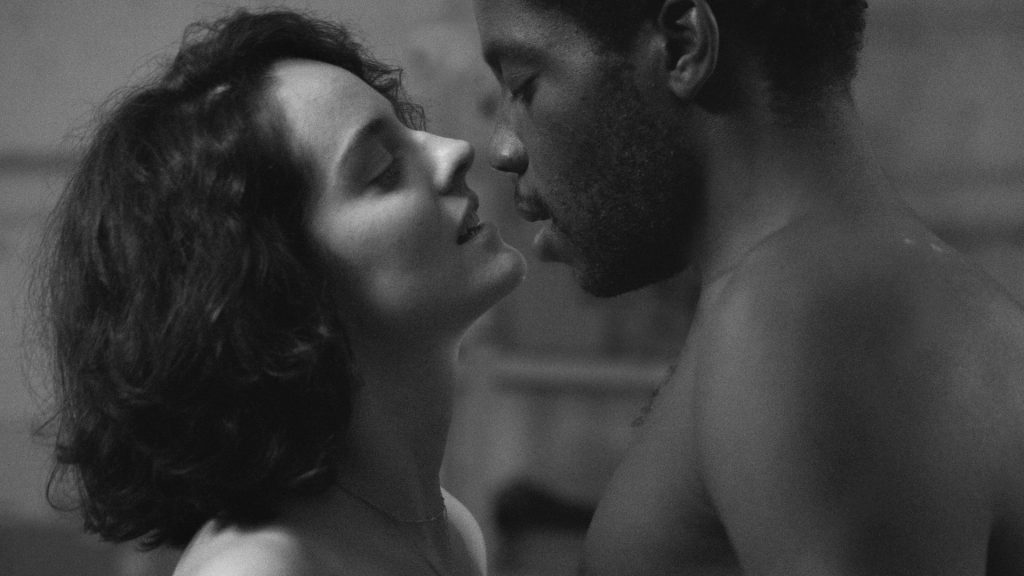 Palme d'Or winner Jacques Audiard, whose A Prophet I made my all-time top European film in these pages a couple of weeks ago, was back in competition with a film called Les Olympiades (being released in English-speaking countries as Paris, 13th District), a black and white, bed-hopping tale of young Parisians in the titular late-60s housing estate in the 13th arrondissement.
It's co-written by Girlhood director Celine Sciamma, so the pedigree and expectation were as high at the tower blocks in which the characters live and work. It's a cool film, certainly, a multi-cultural reboot of the classic nouvelle vague relationship movies typified by Rohmer, Godard or even Jean Eustache, but didn't quite hit the heights for me, despite luminous, sexy performances from Noemie Merlant (from Sciamma's Portrait of a Lady on Fire) and debutante Lucie Zhang. I found it strange that these young people on screen didn't mention lockdown at all as they took to re-connecting with naked élan.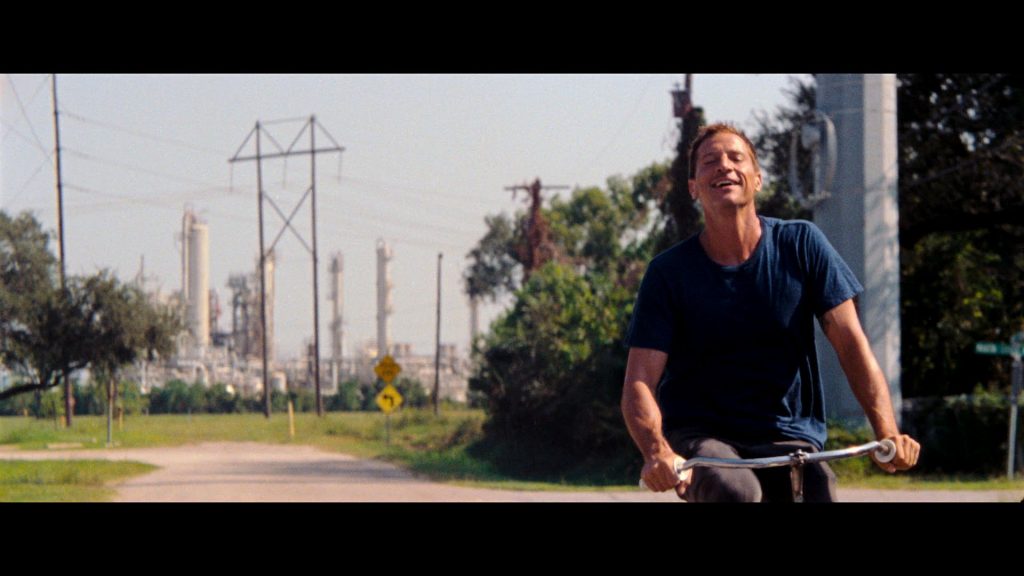 I liked Red Rocket a lot, another film shot in lockdown and featuring a speech about getting tested to work, because we're talking about a fading porn star (played by real-life adult actor Simon Rex) called Mikey Saber returning to his oil-refinery Texan Gulf home town but trying to re-ignite his career with a pretty, young girl who works in a Donut shop. Director Sean Baker (The Florida Project) creates a wonderfullly bright, grainy aesthetic and I was hooked by Mikey's reptilian, exploitative desperation while Trump's 2016 rallies play on the TV screens, the American dream like pink icing and sprinkles, with a hole right through the middle.
The final stretch of the festival proved the most creative and fertile in terms of diversity of style. Iran's Asghar Fahardi returned with the gripping moral thriller A Hero, about a man released from a debtor's prison claiming to have returned a bag of gold he'd found but twisting himself and everyone else up into knots of dilemma.
Body horror French film Titane was bonkers, look-away and out-there, the festival's garish and gory succes de scandale, about a sexual serial killer (the amazing hyphenate Agathe Rousselle) with a car fetish and a titanium plate in her head who disguises herself as the long-lost son of a jacked-up, body-builder fireman (Vincent Lindon, as you've never seen him before).
Memoria, from Thailand's Apichatpong Weerasethakul starred Tilda Swinton as a woman in Colombia drawn to a deep, echoing thunderclap sound only she can hear, a film of 20-minute long takes and karmic musings, a wholly unique and meditative experience. Contrast that with the energetic, youthful charm of Casablanca Beats, about a collective of kids at an arts centre in the Moroccan city, learning the history of hip hop from a former rap star and capturing a real flavour of young Arab Africa and all its political and societal issues.
A heady hip hop mix of previous Cannes winner The Class and recent British film Rocks, and for pure enjoyment, it was my coup de coeur of the festival. The grumpy bloke next to me told me stop humming and tapping my foot. I told him, "non".
And, from Cannes 2021, that's a rap…
THE BEST OF CANNES
BEST FILM: Spike Lee let it slip early, but the win for Titane was historic and exactly the tonic cinema needed for a new era. But if you thought giving it the Palme d'Or was a shock, just wait 'til you see the film…
BEST DIRECTOR:  Leos Carax is a decent choice but his film Annette was not one I enjoyed, at all.
BEST ACTORS: Caleb Landry Jones is usually too OTT for me, but he was impressive as the Australian incel, mass-shooter in Nitram; Renate Reinsve was a lovely choice and she's wonderful as Julie in The Worst Person in the World (hear this new star with me on the TNE Cannes podcast)
BEST SONGS: Gaspar Noe's Vortex started with a black and white 1964 TV clip of Francoise Hardy singing Mon Amie La Rose in close-up – gorgeous and heartbreaking. Good to hear The Zombies' She's Not There in Titane and 1987 Europop gem Voyage, Voyage by Desireless in Compartment No 6.
BEST DRESSED: In the absence of the self-isolating Lea Seydoux, Tilda Swinton was Queen of Cannes looks. She stunned every night (and day) often in Schiaparelli, but I loved her electric blue Haida Ackermann suit for The French Dispatch photocall.
BEST SEX: Oral was the preferred position in so many films: Adam Driver took a breath to sing during it in Annette, nuns did it in Benedetta and Mikey Saber in Red Rocket claimed to have won Best Oral at the Porn Awards, three years in a row.
BEST SUNGLASSES: In Bergman Island, Vicky Krieps loses hers and luckily spots a pair in the souvenir shop, exact replicas of the cool black shades worn by Bibi Andersson in Persona.
BEST ANIMALS: Tilda's spaniels Dora, Rosa and Snowbeam appeared with her in The Souvenir Part II and won the Palme d'Og. We also saw films about a cow, a lamb and a snow panther.
BEST CELEB SPOTS: Pedro Almodovar shopping on the Rue d'Antibes, Louis Garrel buying cigarettes.
Most popular