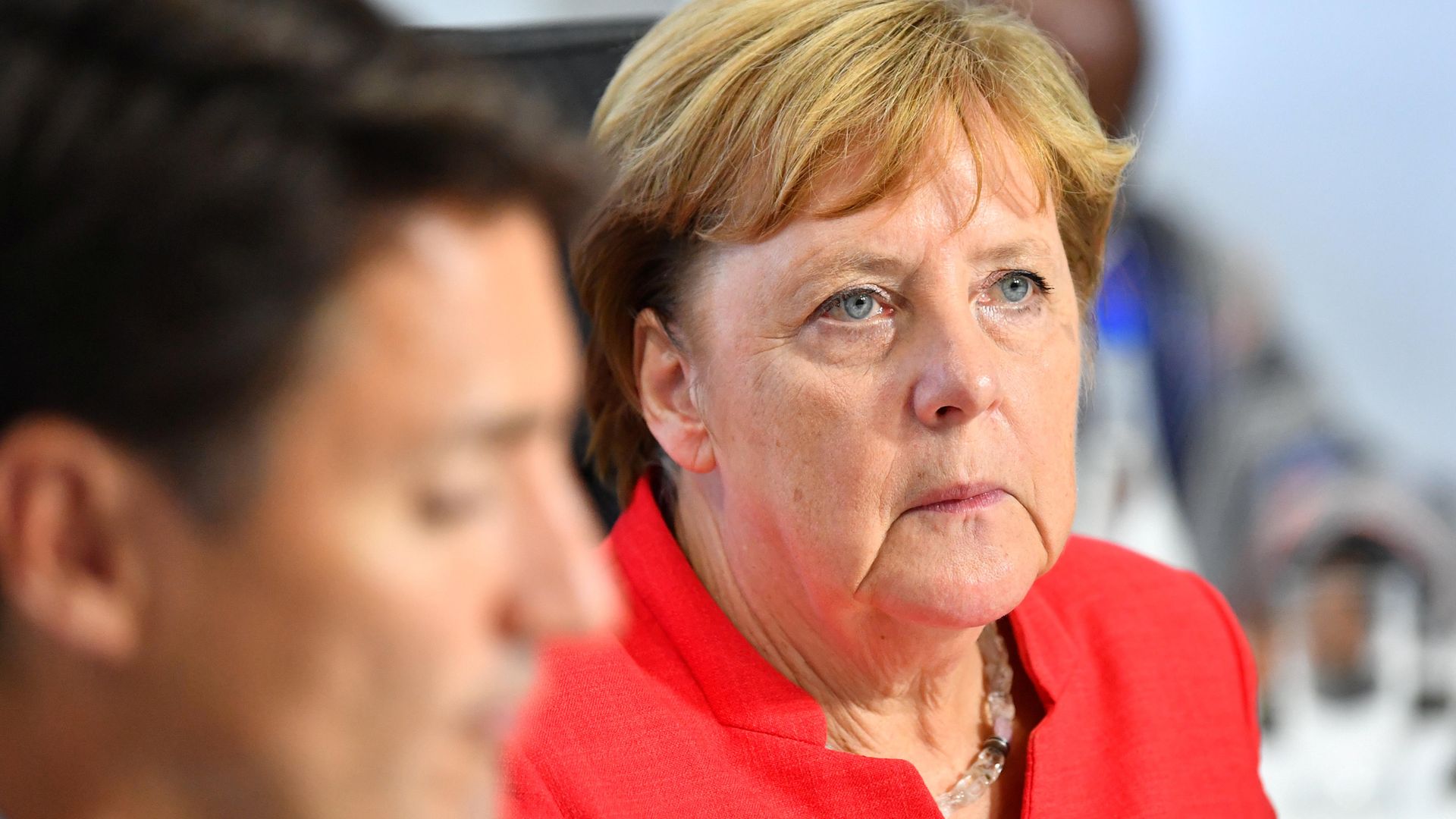 Angela Merkel's Christian Democratic Union (CDU) party has suffered a historic defeat in state elections – with one senior member describing it as a "wake-up call".
Final results streaming in early Monday confirmed the centre-right CDU lost out in two elections to popular incumbent state governors – the Greens' Winfried Kretschmann in Baden-Wuerttemberg and the centre-left Social Democrats' Malu Dreyer in Rhineland-Palatinate.
The CDU lost both states – which are considered strongholds for the party – by eight percentage points. It won 24.1% of the vote in Baden-Wuerttemberg and 27.7% in Rhineland-Palatinate, its worst showings there since World War II.
Senior lawmaker Norbert Roettgen said Sunday's results were "a wake-up call for the entire CDU".
MORE: Pandemic threatens to tarnish Angela Merkel's legacy
Markus Blume, general secretary of the CSU, the CDU's Bavarian faction, told Bild Live: "The election results are so bad that you can't say 'just keep going'."
The elections will be followed by four more state elections and the national election scheduled for September 26.
A face mask procurement scandal, months of lockdowns and a slow coronavirus vaccine rollout caused by supply shortages and excessive bureaucracy dominated Sunday's elections.
The CDU's support dropped from 40% last June, when Germany was praised for its pandemic response, to around 33% this month.
The elections have given the environmentalist and traditionally left-leaning Green new confidence going into this year's national election.
One party which did not benefit on Sunday was the far-right Alternative for Germany.
The party lost about a third of its support compared with strong showings in 2016, taking 9.7% of the vote in Baden-Wuerttemberg and 8.3% in Rhineland-Palatinate.
Merkel will step down before the elections, having spent 16 years in office. The CDU are yet to choose her replacement.
Most popular