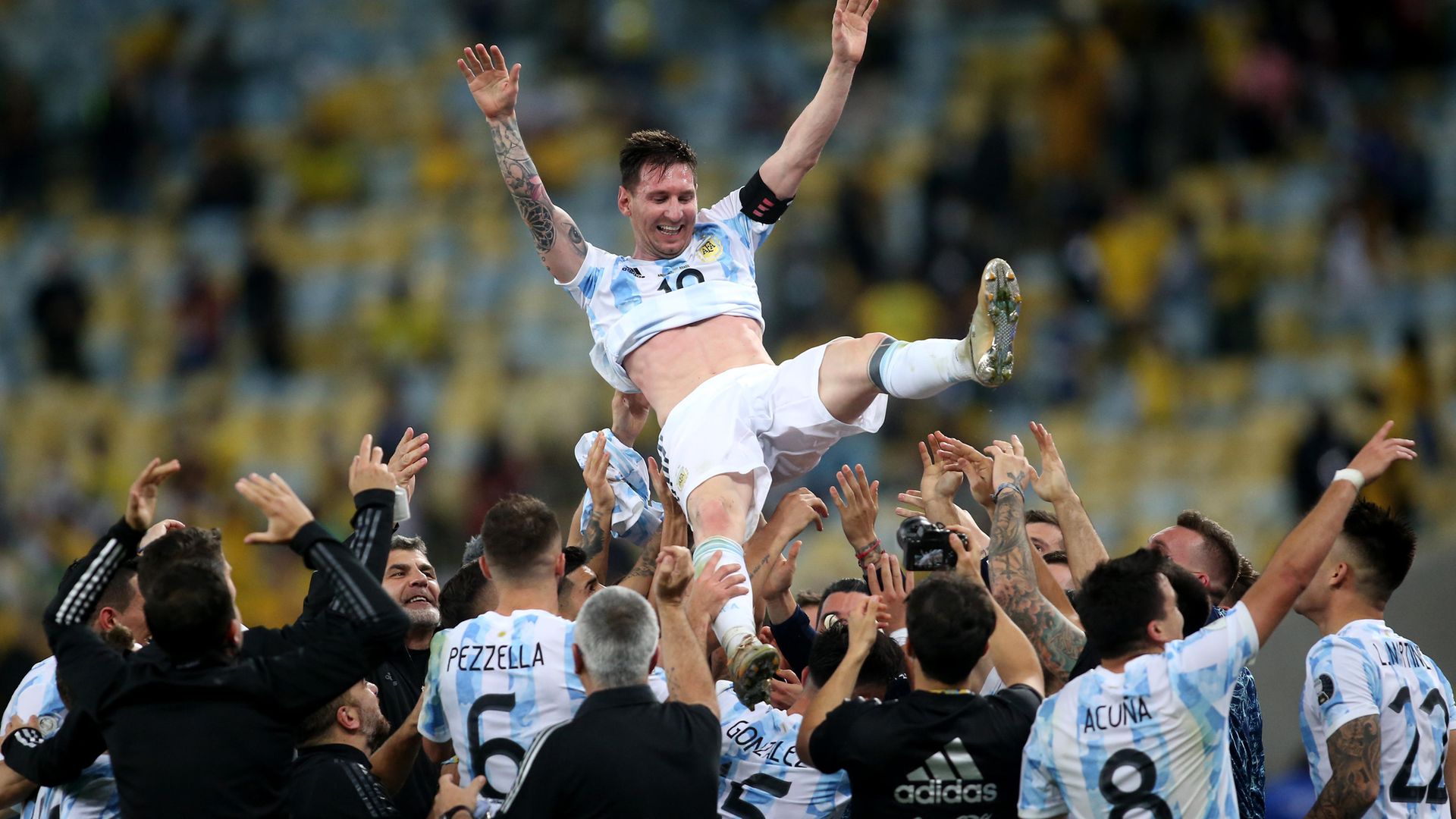 Rob Hughes asks how long Cristiano Ronaldo and Lionel Messi will stay at the top before they finally retire from football
Some day, Lionel Messi and Cristiano Ronaldo will cease being the most extraordinarily gifted among more than 250 million men and women playing football around the world. Their body clocks are ticking. They face what the actress Katharine Hepburn once described as "selling one's deteriorating self."
Thankfully, their time is not yet over. At 34, Messi has just led Argentina to win the Copa América, his first major honour with any team other than FC Barcelona. At 36, Ronaldo finished joint top scorer at the Euro tournament. But while their careers enter the Pelé realm of games, goals and assists, it is the movement and the mind that still lifts us out of our seats.
Four of Cristiano's five Euro goals were penalties – and on that score he is still well ahead of Messi (139 penalties to 101, if you must know).
However, it was the fifth goal of Ronaldo's Euro that spoke to the pure, unadulterated ego and athleticism of the man. It came in Munich, against Germany. And it required Olympian sprint pace and massive self-belief to pull it off.
It started in his own penalty box when he headed out a German corner, after which Ronaldo instantly set off running straight through the middle of the pitch to make himself a magnet for the cross that, he just knew, would give him a poacher's goal in the opposite penalty area.
A tap-in goal from barely eight yards. But an opportunity that he made — no, demanded — because of his lightning speed and his single-mindedness. Bernardo Silva made the bulk of the yardage with the ball, Diego Jota made the final pass, but Cristiano Ronaldo covered 100 metres of grass in 14.27 seconds not in hope, but in expectation of scoring.
The man still has it all: Arrogance, purpose, ego and value within his team that he knew he would be served. There is talk in Italy that Juventus regret mortgaging the club to pay the 100 million euros (£86m) that it took to take CR7 from Madrid, and the commensurate salary it pays Ronaldo.
But is he finished? No sir. Not even Federico Chiesa, the star striker of Italy's new resurrection, is more of a winner in the black and white stripes of Juve.
As to Leo Messi, he still danced with mesmeric movement and beauty and balance, still worked like a demon to galvanise a largely listless Argentina to win the Copa in the ghostly, ghastly empty stadiums in Brazil this month.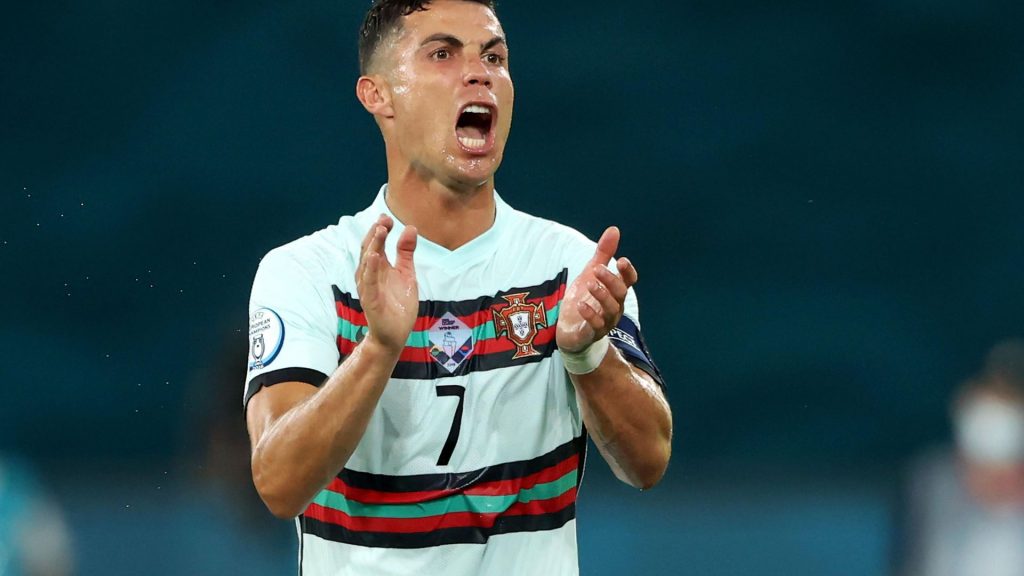 Finally, Argentina gets a slice of the Messi magic. Finally, the nation of his birth shares some of the genius that left their land when he was 13 to become a pupil, then the star, of Barcelona's academy in Catalonia. And finally, perhaps, his countrymen will ease off, a little, from the dismissive comparisons to Diego Armando Maradona. 
The summers are brief. The club seasons will be back before you can say Tokyo Olympic Games. Football is rushing into the new season in the heatwave, the pandemic, the German flooding because we all know that the Qatar World Cup that will interrupt next year already has to be qualified for… and if Ronaldo and Messi have one last peak in their body and soul, both of them will be craving to lead their birth country to qualify for and then try to win the all-defining world event.
How they keep going, how they stay motivated year in year out with so much in the bank and so much in their legs and lungs only they know. The contrast in their personalities, in their lifestyle and demeanour, adds to the compelling nature of their rivalry.
They drive on one another. Football is insatiable for new stars, but Neymar is at sporting middle age and not quite the master of his incredible gifts the way that these two enduring masters are.
Kylian Mbappe has won a World Cup in his teens but flopped at the next Euros. Harry Kane and Erling Haaland are scoring machines expected to make their moves to bigger clubs within the next few windows.
Football is like that. It eats up talent, it encourages impermanence of employment, paying beyond reason but endangering any legacy they might crave.
That, again, is why Messi and Ronaldo are phenomenal. Think back to the other Ronaldo, the Brazilian Ronaldo de Lima who at the height of his powers was everything Messi and Ronaldo still are.
Ronaldo de Lima shot Brazil to win the 2002 World Cup in Korea and Japan. His style resembled a matured Mbappe – fast, fearless, deadly with either foot. Bobby Robson, who coached Barcelona when this Ronaldo was 20 years of age, said of him: "Imagine you asked God to be the best player in this world, and he listened to you."
Imagine. But de Lima was cut down, almost literally. Heavy for his speed and twisting and turning movement, he went to that World Cup after rupturing the cruciate ligament in his right knee barely two months before it.
He did twist and turn, at frightening pace. He scored eight goals. He transcended Rivaldo and Ronaldinho in Brazil's attack. He won the trophy that would cement the legends of Messi or Cristiano.
It was both a pleasure and a pain watching that big, vulnerable man at his zenith. Watching, and realising that apart from all the talent and income, the ultimate sporting gift is sustained good health.
Most popular