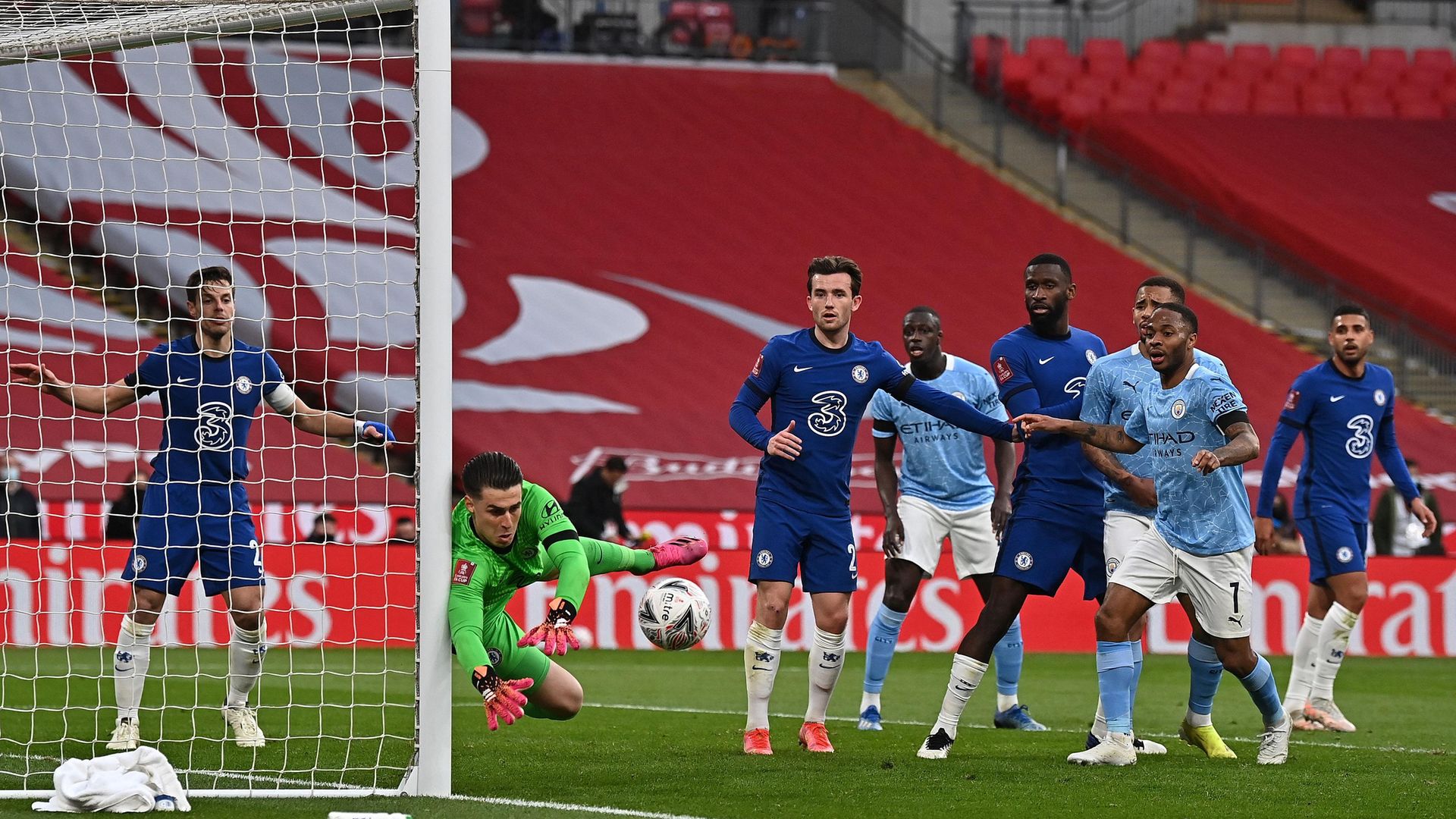 This all-English Champions League final between Man City and Chelsea is no guarantee of success at the Euros
Beware the siren song telling us England will rule the playing fields of Europe in the coming weeks. 
It is true that the Premier League is where the money is, and that two English clubs contest the UEFA Champions League final in Porto this weekend. And it is possible that, with home advantage and a promising number of talented players emerging, England are among the favourites to win the Euros, which start on June 11, just over two weeks away.
Nationalism is full of hubris. The clubs may be English, But the players and the managers of Manchester City and Chelsea are the best that foreign money can buy from all around the world.
City's owner Sheikh Mansour has poured a billion pounds of Abu Dhabi oil money into pursuing the European Cup ever since he purchased the club 13 years ago. Chelsea's owner Roman Abramovich has converted roubles into Chelsea blues since 2003.
And from wherever they view Saturday's final at the Estádio do Dragão in northern Portugal, two of the richest paymasters in the global game will be banking on truly global sets of players – and managers.
Pep Guardiola, a Catalan, has City playing some of the most attractive and effective football in Europe since his very own FC Barcelona built around Lionel Messi ruled the Continent a decade ago. 
Thomas Tuchel, a Bavarian, arrived in London barely six months ago almost overnight transformed Chelsea back into a winning machine that justifies Abramovich's ruthless discarding of Frank Lampard in mid-season. The oligarch is exiled in Tel Aviv, but his trusted chief executive Marina Granovskaia carried out the mid-season cull of team manager, or head coach, in exactly the way that the owner has done repeatedly, and successfully, over his reign.
And remember, when a manager goes, so do his coaching lieutenants and, often the medical staffs they rely upon. The Chelsea owner, for a short time, admitted sentiment swayed him into believing that Lampard might be as good a manager as he was a player. In time, he could be. But to be frank, we might never know that.
What we can say, in the short term at least, is that Tuchel's tactical acumen, his linguistic agility and probably most important of all his man-management moved Chelsea out of confusion into a more cohesive unit almost literally overnight. They won 24 hours after he flew into London.
The manager is not a magician. He will sweat for most of this week over the rib injury that could force him to go into the Dragon's Den without his top goalkeeper Édouard Mendy. If that happens, Chelsea will need Kepa Arrizabalaga, the Basque for whom Abramovich paid 80 million euros (£71.6 m) to step up and step out of being an alarming example of misspent money.
We cannot – or we should not – individualise a whole season's work into any single player. The contest is full of intriguing match-ups between, say, Antonio Rüdiger the German defender of Chelsea stopping Ilkay Gundogan, the German play-maker of City picking holes in the defence.
Maybe the key will indeed be British. Chelsea's Mason Mount at age 22 has both the mental strength and the ability to turn any match. But then so does City's Phil Foden who turns 21 on Friday, and who this season has grown out of the tag of being "Pep's Kid".
But the English are heavily outnumbered amongst the foreign legions. If we presume the healing process allows both sides to field their teams of choice, it could look like this:
Manchester City: Ederson; Walker, Stones, Rúben Dias, Zinchenko; Bernardo Silva, Fernandinho, Gündoğan; Mahrez, De Bruyne, Foden.
Chelsea: Mendy; Christensen, Thiago Silva, Rüdiger; Azpilicueta, Jorginho, Kanté, Chilwell; Havertz, Werner, Mount.
Put another way, those line-ups would read like this. City: Brazilian; English, English, Portuguese, Ukrainian;  Portuguese, Brazilian, German; Algerian, Belgian, English. Chelsea: Senegalese; Danish, Brazilian, German; Spanish, Italian, French, English; German, German, English.
And th Argentinean Sergio Agüero, the greatest striker City ever had, will bide his time waiting to come off the bench. So this "English" final is anything but full English.
It would be a foolish person to try to guess what line up, what tactical approach, Pep Guardiola will bring to the final because game by game he has been able to maintain a winning brand while making seven or more changes per game.
Indeed, that rotation, that sheer work and trust on the training field, has made Guardiola the grandmaster able to convince a squad drawn from 11 different countries into a cohesive whole that, the coach insists, must entertain while it endeavours to win each and every game, every trophy.
Thomas Tuchel was bounced out of Paris St Germain whom he led to last year's Champions League final to Chelsea which he has now taken to this year's finale. His team is a work in progress and ironically the coach has yet to get anything like the best out of his two expensive German forwards Timo Werner and Kai Havertz.
Werner keeps on showing perseverance and his renowned turbo pace, but lacks the finishing calmness for which he was renowned in the Bundesliga. Rumours abound that next season he will be a runner in support to yet another 100-million-Euro star striker at the Bridge.
Havertz is almost the opposite. His touch, his movement, his almost casual ability to glide between the gears is pleasing on the eye. Yet he is taking his time to convince even his German manager that he has what it takes to be the fulcrum creative spark for Chelsea.
Maybe that is harsh. The new blues arrived in the middle of the strangest season in history. Havertz arrived in London far from his family, and indeed he suffered Covid last Autumn, clearly hindering his adaptation to the pace of the "English" game.
Multiply his social and cultural isolation 18-times and you get some idea of what it has taken for these two clubs to reach the pinnacle of Europe. Eighteen is the number of nationalities cast across the playing staffs of these two rivals who, surely, are too cosmopolitan to be called British.
Brexit simply never happened in football. Thank goodness.
ALL-ENGLISH FINALS AND WHAT HAPPENED NEXT
1972 Uefa Cup: Tottenham 3-2 Wolves (on aggregate)
England lost 3-1 to West Germany on aggregate in the 1972 Euros quarter-finals and did not qualify for World Cup 1974
2008 Champions League: Man United 1-1 Chelsea (United win 6-5 on pens)
England failed to qualify for the 2008 Euros and lost to Germany in the 2010 World Cup round of 16
2019 Champions League: Liverpool 2-0 Tottenham
2019 Europa League: Chelsea 4-1 Arsenal
England qualified for the 2020 Euros, which were then postponed because of Covid-19
What do you think? Have your say on this and more by emailing letters@theneweuropean.co.uk
Most popular