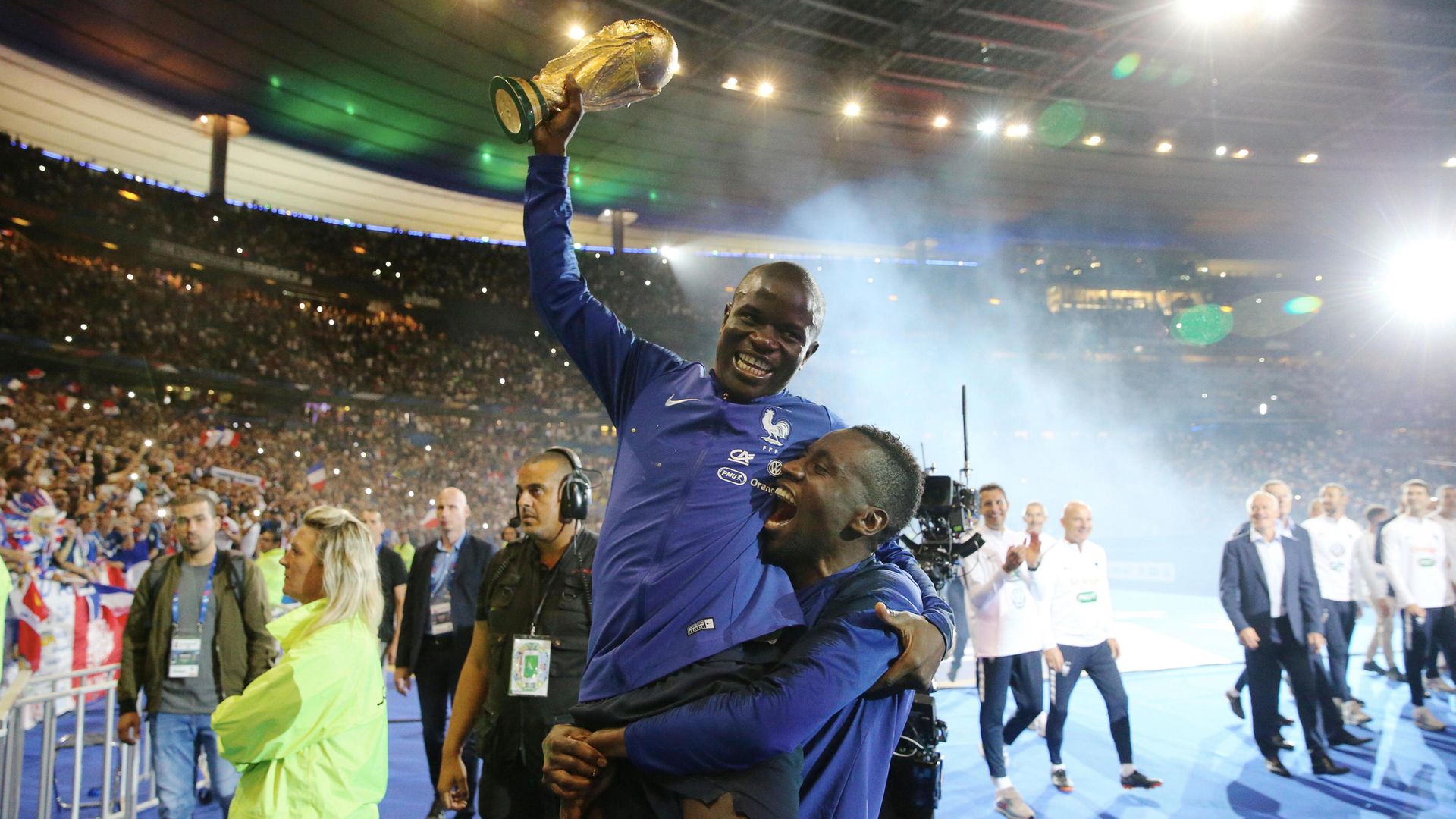 Victory for France in the Euros would give Chelsea's N'Golo Kante the kind of trophy cabinet that even Messi and Ronaldo would envy
Lionel Messi and Cristiano Ronaldo are on opposite sides of the world preparing to lead their countries in tournaments that represent their last chance to win major honours. No-one of sound mind would deny that their talents and their rivalry has defined the last decade of  The Beautiful Game.
But even if Cristiano helps Portugal to retain the postponed UEFA Euro 2020 in London, even if Messi captains Argentina to the Copa América that has been moved at two weeks' notice to Brazil, neither of them will equal the incredible range of medals that would make N'Golo Kanté one of the most decorated players on earth if favourites France should win the Euros instead.
Indeed, if France now confirms its pre-tournament status as the European champion elect, Kanté will have every medal a player can win in a lifetime. He won the English Premier League in successive seasons with Leicester City and Chelsea, the big one with France in the 2018 World Cup in Russia, the Europa League with Chelsea in 2019 and has just won the Champions League final in which he was by most observers' account far and away the most complete player on the pitch.
Behind Kante's success lies the fact that, of course, is that Football, Fußball, Futebol – however we describe it – is a team game. Back in 1998 when France won the World Cup for the first time it took the phenomenon Zinedine Zidane, the power of defenders Marcel Desailly and Lilian Thuram, and midfield athleticism of Patrick Vieira served and organised by Didier Deschamps. 
Deschamps was a captain of industry. Eric Cantona scornfully referred to him as the team's "water carrier", implying that he was the workhorse fetching and carrying the ball for artistes. For all his flair, King Eric was not selected for '98. Deschamps was the manager's foreman on the field, and the whole of France understood the term as equivalent to the "domestique", a cyclist who shuttled back and forth among Tour de France riders, labouring to serve the needs of star riders.
If N'Golo Kanté is the Deschamps of today, there has never been a better carrier. Nor a swifter one, nor a more selfless player, a man gifted beyond first impressions of him. And (weep your hearts out Eric, Leo, Cristiano) Kanté is a World Cup winner, which is beyond all of them.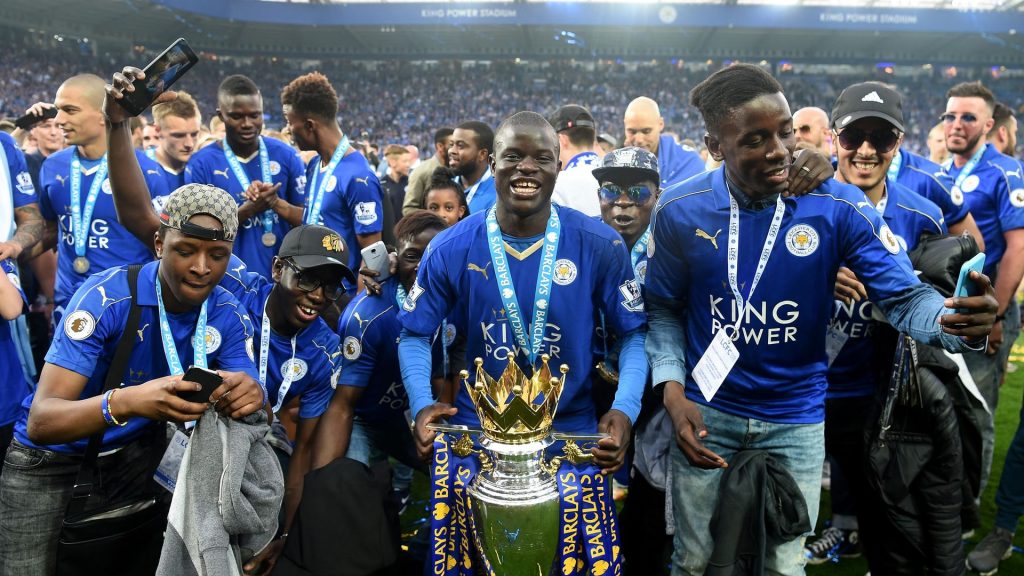 Perhaps his parents, émigrés from Mali in 1980, had some kind of premonition when they named one of their nine children in memory of Ngolo Diarra, a freed slave who seized the throne of the fallen Ségou empire in Mali, west Africa, and restored order to it between 1766-1795.
There is nothing regal or presumptuous about N'Golo. As a boy, he went out onto the streets helping his father sift out valuables from litter in the 10th arrondissement of Paris but after the father died when N'Golo was 11 his mother, a cleaner, held the family together through strong Muslim faith and hard work. Like mother like son, she is shy of public attention though she had to be there on his big day at Wembley, giving her boy a hug at the end of the Champions League final that he had so prodigiously dominated on May 29.
We should know by now that this is part of what makes Les Bleus the champions of world football. The star of 1998 was Zidane, a Marseille street footballer from a family of Algerian Kabyle Berbers. The team had Vieira and Desailly, and a young Thierry Henry who all rose in the Paris suburbs from African and Caribbean immigrant communities from overseas territories the French call départements et régions d'outre-mer.
This is the mix, the drive, the freedom to show themselves through sport that keeps on giving France a core of tough, hard, expressive players that few in the world can better. France head coach Didier Deschamps said last week that Kanté deserves to win Ballon d'Or, the award for the best player on earth this year.
Deschamps, whose roots are Basque, told RTL: "N'Golo doesn't have the record of a striker. He can score a few goals but everyone must have watched his last games, especially the Champions League final, N'Golo is a driving force. The Ballon d'Or? He deserves it. You know the criteria as well as I do, it mainly concerns offensive (attacking) players. When there was a defender or a midfielder, it was because there was no attacking player who had really marked the football year," said Deschamps.
The French national coach then added one observation: "N'Golo is small, but he is huge."
Small in size, huge in talent, uncontainable in desire and heart and effort. Kanté stands 5ft 6 (1.6 metres) and weighs around 150 lbs (70 kilos). In the France team alongside Paul Pogba (1.91m) he looks almost a boy beside a man. But Pogba does not dominate Kanté when they oppose one another for Manchester United against Chelsea, and maybe it is not the manager but the player alongside him that makes Pogba appear to run harder, with more purpose for France than he does on a regular basis in club football.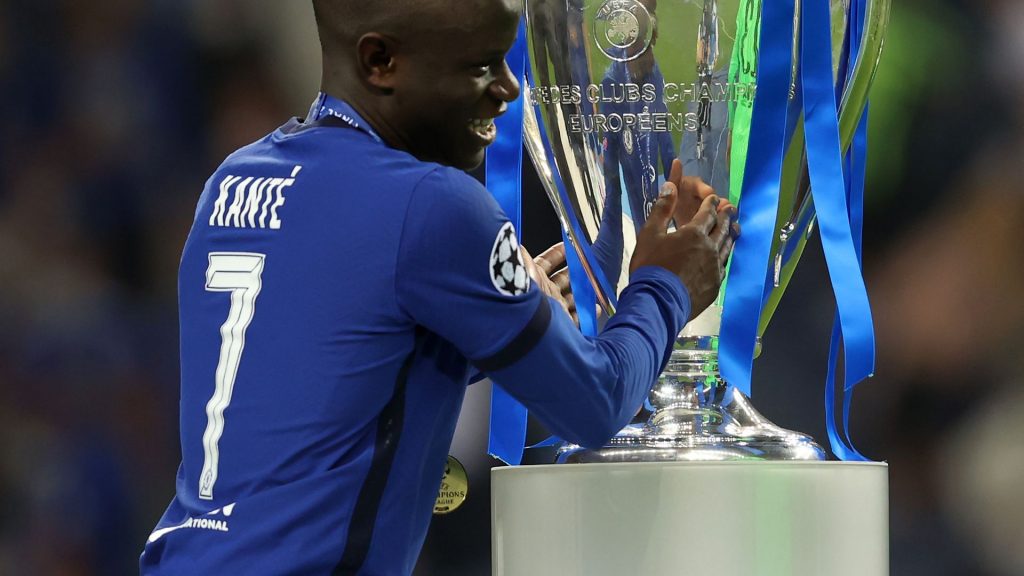 For Pogba read Kai Havertz, Timo Werner, Mason Mount at Chelsea. They know if they make their runs the chances are that Kanté will find them with a pass that few other players even think about. Yes, there is prodigious energy in the petit Frenchman.
Yes, Eden Hazard might now regret that he left Chelsea and has not found his rhythm in Madrid since; Hazard when he was a Chelsea performer once observed "I think sometimes when I'm on the pitch I see N'Golo twice. One on the left, one on the right. I think he plays with a twin."
A twin engine, but only one Kanté. Yet even though this was instantly apparent to the trainers at Surenses, the youth club Kanté joined at age 8, it took a decade and more for France, let alone the wider world, to appreciate what an energiser and what a player he could be.
"When he first came to us," said Pierre Ville, the coach of Surenses in the 10th arrondissement, "he was half the size of the others. But when he started to play, he outclassed them all. He played alongside players who were older than him. He was half the size, half the weight but he was extraordinary. He had a very balancing effect. He didn't speak out, he was polite, but the dressing room gathered around him."
Scouts came, and went. Paris St Germain, Lorient, Rennes and others looked at him when he was 12 and, the Surenses coach concluded, they went away looking for someone of more physical height, power, strength. They could almost have been looking at Leo Messi or Andrés Iniesta or Zico at a similar age and size and, while seeing the blindingly obvious talent, rejected the player on the grounds of lacking muscularity.
Possibly this early rejection was the spur that made Kanté the prodigious player he now is. It also, incidentally, persuaded him that he needed something more in life. He worked at his school grades and beyond obtaining his baccalaureate (the French equivalent to A level schooling) he studied accountancy for further two years — a wise choice given that today he earns the kind of money that dreams are made of.
Praise from the French manager will not change Kanté now, or lessen the acute vision he has to see or sense a forward pass when others around him are blind to that opportunity. Or to make the selfless, critical runs and tackles back that deprive opponents of scoring against his own defenders.
When the Euro kicks off the main attraction in the French attack will centre upon Kylian Mbappé, a World Cup winner in his teens and one of the most coveted players in world football. And on his partnership with Karim Benzema, the Real Madrid centre forward who has just been recalled to the national side despite a long, drawn-out court trial in which Benzema is accused of blackmailing a former teammate over a sex tape.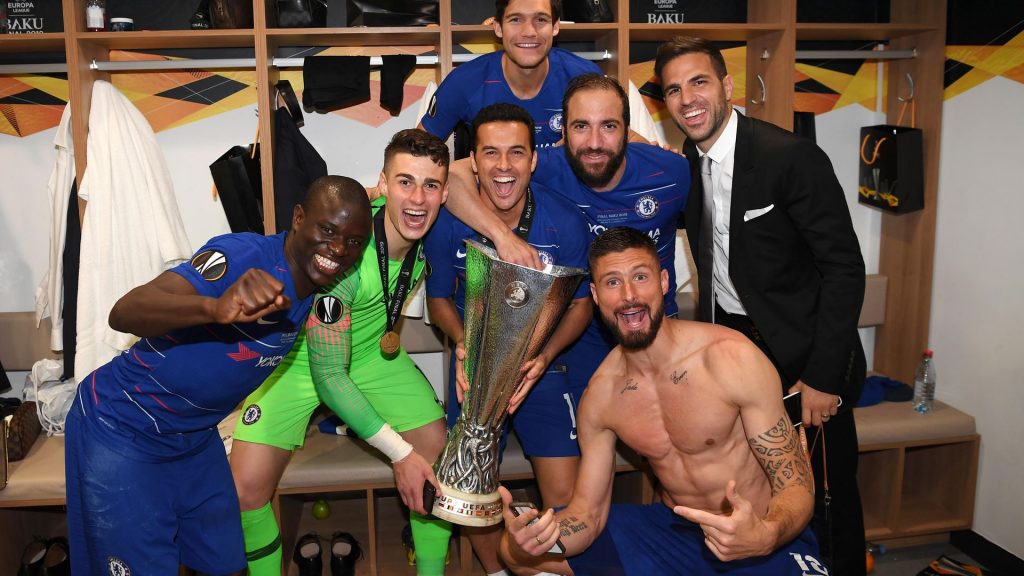 Deschamps – the pragmatist, the winner – has selected Benzema again despite furore in France over the legal affair, despite former insults that Benzema directed at the coach and the French football federation concerning racial implications. 
This is a head coach who backs himself to keep order and discipline in the camp, who treats personal recrimination like dandruff to flick off his collar. A trainer who appreciates that players come in all shapes, sizes and intellect… .but very few can come together to win the scarce massive prizes that leave their mark on history.
Just what France can offer them in return after making Kanté and Mbappé knights of the Légion d'honneur before their careers and their fortunes were half-run, no-one can say. Right now their task, their duty, is to forget the past and give their all to the immediate future.
Did someone say it's only a game?
A DANGEROUS GAME
 
The time for dithering and delay is over. UEFA is going for the money and the prestige, having decided it is safe to stage its most widespread European championship ever – 51 games, 24 national teams in 11 stadiums spread across nine countries over the month from June 11 to July 11.
 
Only Dublin played it safe and cut itself off from the hosting jamboree celebrating 60 years of the championships. The other host cities plan on going ahead – in London, Seville, Glasgow, Copenhagen, Budapest, Amsterdam, Bucharest, Rome, Munich, Baku, Saint Petersburg.
 
The South American equivalent, the Copa América that runs concurrent to the UEFA tournament, was moved 13 days before the opening ceremony from Colombia because of political instability and from Argentina because of the coronavirus to Brazil which reckons it can handle the games and secure the environment.
 
Some deem this defiance on both continents. Others fear it is reckless in the midst of a pandemic no-one can claim to have under control. 
 
In Europe, the Czechs and the Croats have decided to fly their players from home bases to play games in Scotland to avoid Covid quarantine regulations (and perhaps Covid itself). 
 
Right across Europe, with the exception of the Puskas Arena in Budapest, every stadium will have drastically reduced audiences to maintain social distancing. Nevertheless, all roads point to Wembley Stadium where the semi-finals and final are scheduled next month, giving England an advantage if they can take it.
 
All of this represents the hope of normal sport in an abnormal time. Either this is monumental defiance or criminal recklessness.
Most popular