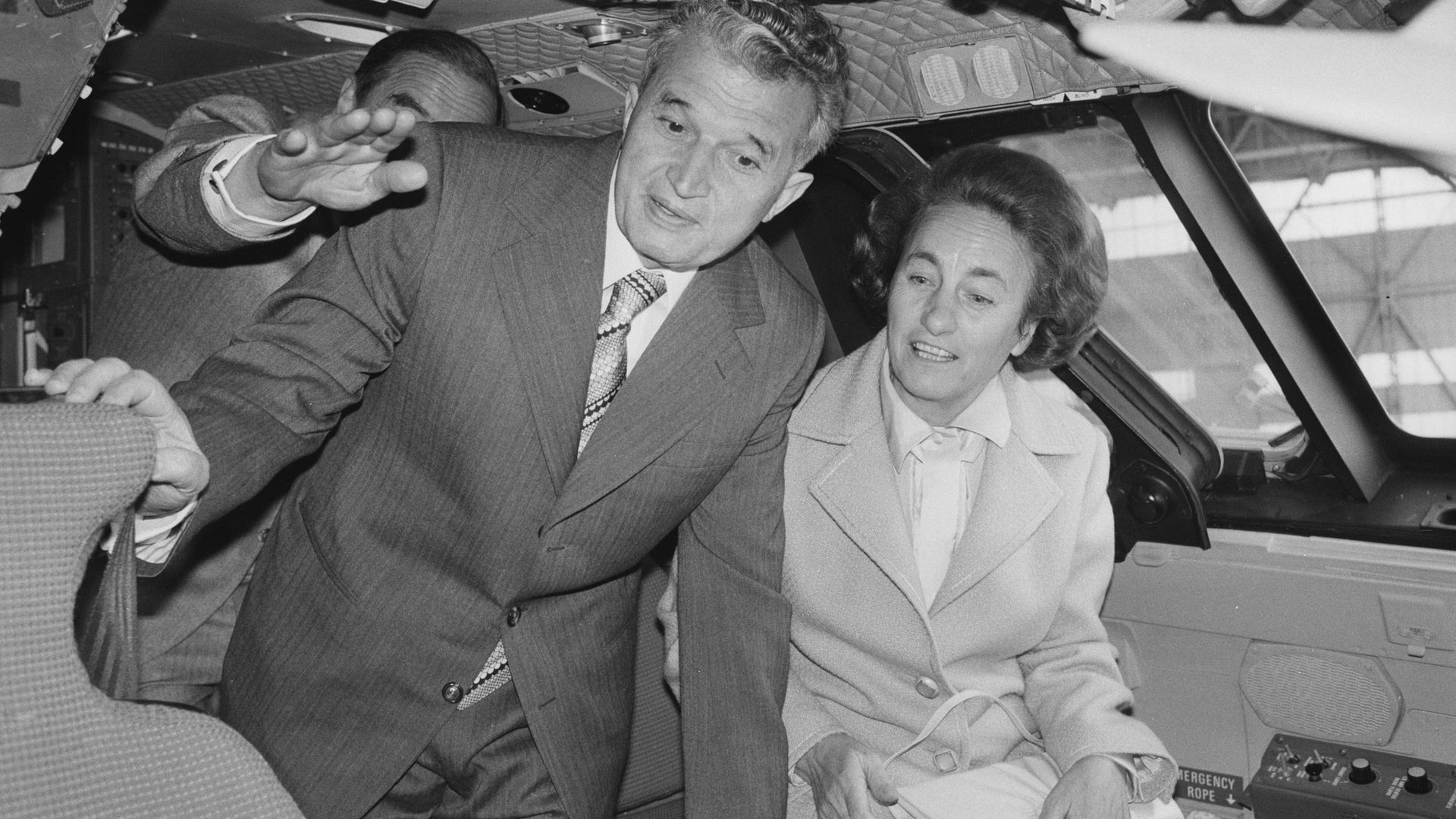 The Super One-Eleven, made in Romania under license from the British Aircraft Corporation and powered by twin Rolls-Royce engines, was delivered in 1982 but only used when Ceausescu was travelling to western democracies. When visiting communist countries, Ceausescu preferred to use one of his two Boeing 707s, although the aircraft had to be sprayed with perfume before he boarded.
The president, who was deposed and executed at Christmas 1989, was well known for his interest in aviation. In addition to his three planes, he had four helicopters, which he used in bear hunts.
Ceausescu and wife Elena fled Bucharest by helicopter on December 22, 1989, but were forced to land before being captured by the military and shot.
***
An Austrian pensioner who went into hospital to have his left leg amputated had the right one removed by mistake.
A spokesperson for the Freistadt Clinic said the wrong leg had been marked for amputation, calling it "a tragic mistake caused by human error that became apparent when the man's bandage was changed."
The 82-year-old now will now undergo another operation, as the "right" left leg still has to be removed.
***
Emmanuel Macron hosted a bizarre 90-second concert by French heavy metal band Ultra Vomit at the Elysée Palace as part of an attempt to win over younger voters.
The French president looked bemused as the band, led by singer Fetus, played the Marseillaise and then sung a guttural version of the nursery rhyme A Green Mouse as part of a pranks contest involving YouTubers McFly and Carlito.
Macron also promised to give a future televised presidential address with a photo of McFly and Carlito clearly visible on his desk.
***
A woman arriving at Düsseldorf airport from Turkey exceeded her allowance of 200 cigarettes by 13,620.
The 33-year-old told customs officers the 69 cartons of cigarettes in her luggage were a gift for her husband. She is being investigated for attempted tax evasion.
***
Spain's public broadcaster RTVE is investigating whether one of its employees made sexist remarks during a televised women's football match between Real Madrid and Eibar.
While its Teledeporte channel showed adverts during the half-time break, viewers in the UK and United States saw footage of the stadium, over which a man's voice could be heard saying: "They shouldn't be playing, it should be banned. These feminazis that want equality."
Real Madrid's Swedish forward Sofia Jakobsson said after the game: "It's a joke, right? Please, tell me this is a joke."
***
The 'lost' Italian village of Curon has resurfaced after 70 years underwater.
Once home to 900 people, it was flooded in 1950 to unite two bodies of water in order to power a hydroelectric plant. Since then, only its church tower has been visible as it rises from the middle of the newly-formed Lake Resia.
Curon, featured in an eponymous 2020 Netflix thriller series and a 2018 novel, I'm Staying Here, has now appeared again after workers drained the lake to begin repairs on the hydroelectric plant.
Photographs of its exposed stone steps and arched cellars have become popular on social media, but they will be submerged again in early June once the work has finished.
***
Gdańsk's World War II museum has apologised after selling commemorative socks to mark the 77th anniversary of the battle of Monte Cassino, which is seen as a testimony to Polish bravery and sacrifice.
Over 1,000 Poles died and 2,000 more were wounded as they joined other allied forces in a bloody attempt to capture a German stronghold in a Benedictine monastery that blocked the route to Rome. The assault was commemorated in a popular Polish song, Red Poppies on Monte Cassino, and poppies featured on the controversial footwear.
A spokesperson said the socks had been withdrawn after several complaints, including one from the leader of Gdansk's city council, who said the merchandise had "changed our memories into something smaller". They added, however, that visitors could still buy poppy-emblazoned luggage tags, power banks and glasses cases.