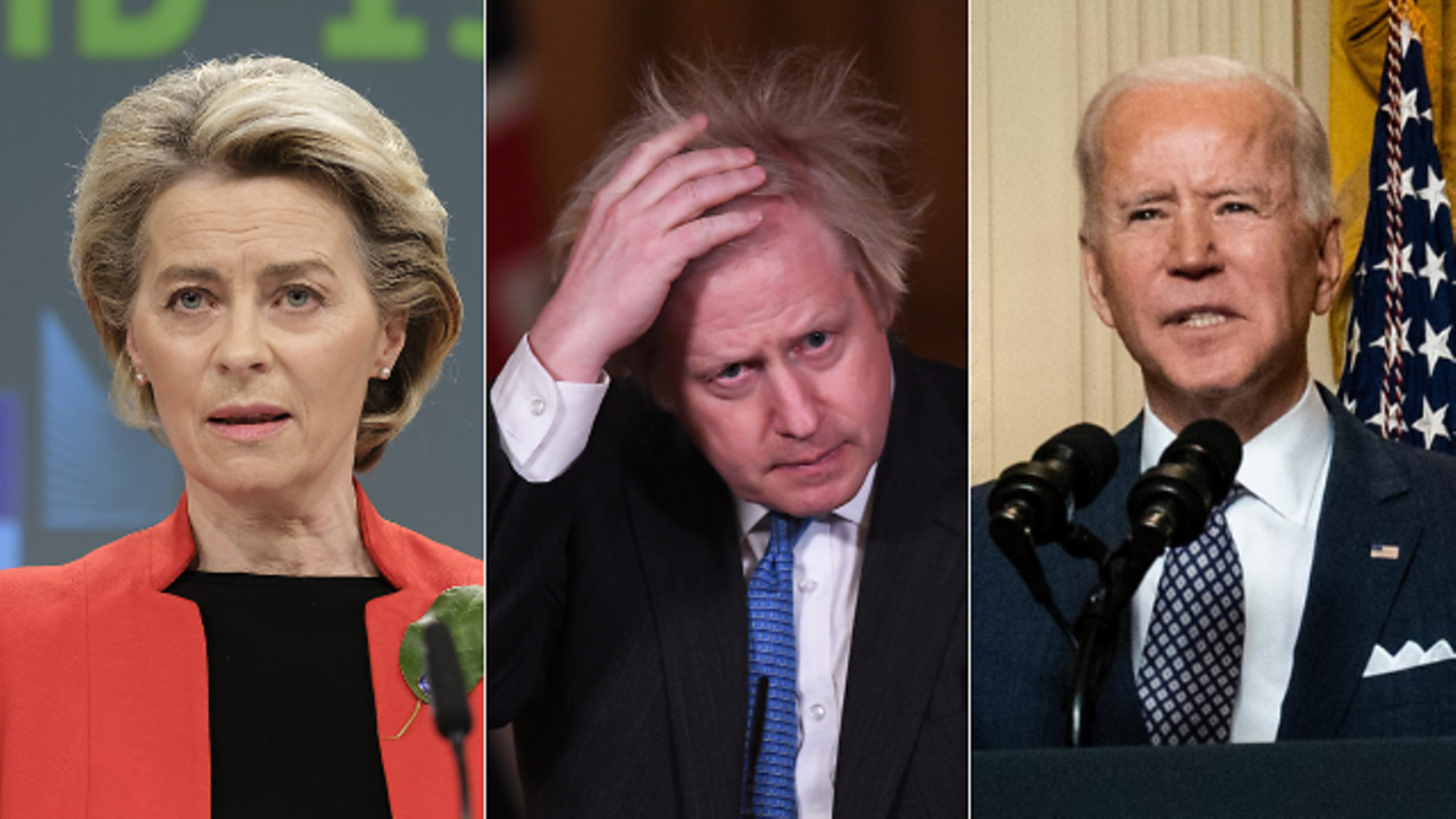 Making the battle against Covid tribal will have tragic consequences.
If relations between Britain and the EU before Brexit was finalised were frosty and since then have been distant, then in recent weeks they have become downright ugly.
The cause, of course, has been the ongoing row over the AstraZeneca vaccine, developed and deployed here – and derided and desired in equal measure over there.
British commentators have accused the EU of allowing bitterness over Brexit to overrule its responsibility to immunise its populace against coronavirus. "The European Union would rather see their people die than the United Kingdom succeed," columnist Tony Parsons tweeted recently. Meanwhile, Europe made belligerent threats about export bans.
Underneath all that noise, was a basic contractual dispute. The UK and the EU both had agreements with AstraZeneca. On a practical level, those contracts indicated two things. First, that the British team secured a more reliable arrangement for supply. And secondly that the UK engaged in a more aggressive form of vaccine nationalism than the EU.
But on a political level, the vaccine wars tell us much more than this. They are a picture of a world in which global problems are not dealt with through cooperation, but by dog-eat-dog tribalism. It shows how, in the post-Brexit era, even technical disagreements turn into a biblical war between opposing camps.
Our understanding of the AstraZeneca contracts are shrouded in a certain amount of mystery. There are earlier agreements on research funding which haven't been made public. But we do have access to redacted copies of the later purchasing agreements. They suggest that the British team had greater commercial experience of drug-buying and secured more reliable terms.
The UK contract had much stronger oversight provisions, with detailed measures on delay notifications and a firmer, quicker remedy system. The EU had much weaker provisions and waived its right to make a legal claim on delays. This has become particularly pertinent since the company failed to achieve its European delivery targets.
Britain also put its money where its mouth was much earlier than the EU, spending millions on a research funding agreement which helped the company trouble-shoot and upscale the manufacturing process. This won No.10 an influential role in the development process, so that UK supply was guaranteed.
But there is also a darker element. "As you could imagine," AstraZeneca CEO Pascal Soriot said, "the UK government said the supply coming out of the UK supply chain would go for the UK first. Basically, that's how it is." It's not clear what this is a reference to – it could be a clause in an unpublished early agreement or a general description of the UK's pressure in the development process. But either way: the UK's view was clearly that the vaccine should stay in the UK.
You can make a case for that. After all, it had taken the financial gamble. But even with a UK-first provision, the government could have chosen to be more generous once it had secured the supply. It could, for instance, have delivered vaccines to Ireland. Given its tiny population, this would have had a miniscule impact on the British roll-out and indeed would work in the UK's national self-interest, because the Common Travel Area means there's an open border between the two countries. But it has singularly failed to do so. Britain jealously protected its vaccines.
Over in the US, then-president Donald Trump introduced even more stringent provisions. He signed an executive order giving Americans first priority on any vaccine made on US soil, while the Defence Protection Act worked to do the same thing. These legal powers, now maintained by the Biden administration, don't even need to be invoked. Pfizer knows not to supply abroad.
Meanwhile, China and Russia have been pushing their own vaccines onto smaller countries, using scarcity as leverage to increase their geopolitical influence.
The EU followed a different course. Vaccines produced in Europe, including AstraZeneca and Pfizer, are finding their way across the world. More than nine million have gone to the UK, 3.9 million to Canada, 3.1 million to Mexico and 2.7 million to Japan. And that was not just about EU inadequacy in the contract process. It was about the principle that a global problem required a global solution and should operate according to free market principles.
No matter what anyone says, there is no national solution to coronavirus. You can be so successful that you bring your domestic infections down to nothing. But as soon as someone goes overseas, picks up a variant and brings it back, it will spread like wildfire – and we'll be right back where we started. The only permanent solution is global.
But now, in the face of UK and US vaccine nationalism, domestic anxiety and a disastrously slow roll-out programme, the EU seemingly regrets this principle. It overcompensated in the other direction, issuing bellicose threats of export bans as a way of sidestepping the weakness of the contract it signed.
British commentators in turn angrily accused Brussels of vaccine nationalism, but seemed entirely ignorant of the fact that Britain and America, either through contracts or export bans, have been conducting vaccine nationalism from day one.
Britain and Europe have been sucked into a tribal dogfight in which they are unmistakably the other – the foreign encampment. 'Our people' have to be taken care of no matter what that means for 'their people'. The debate on this issue, which ultimately comes down to contractual details which are either not public or heavily redacted, breaks down fiercely on national lines.
But in truth, there is no 'us against them' in a pandemic. There is only us and them, our interests constantly bound up with the other.
This was always the danger of Brexit: that it would turn national cooperation into a hysterical tribal dogfight between two suddenly suspicious camps. And now we're watching it play out, in front of our eyes. In normal times, it would be dispiriting. During a pandemic, it's disastrous.
What do you think? Have your say on this and more by emailing letters@theneweuropean.co.uk