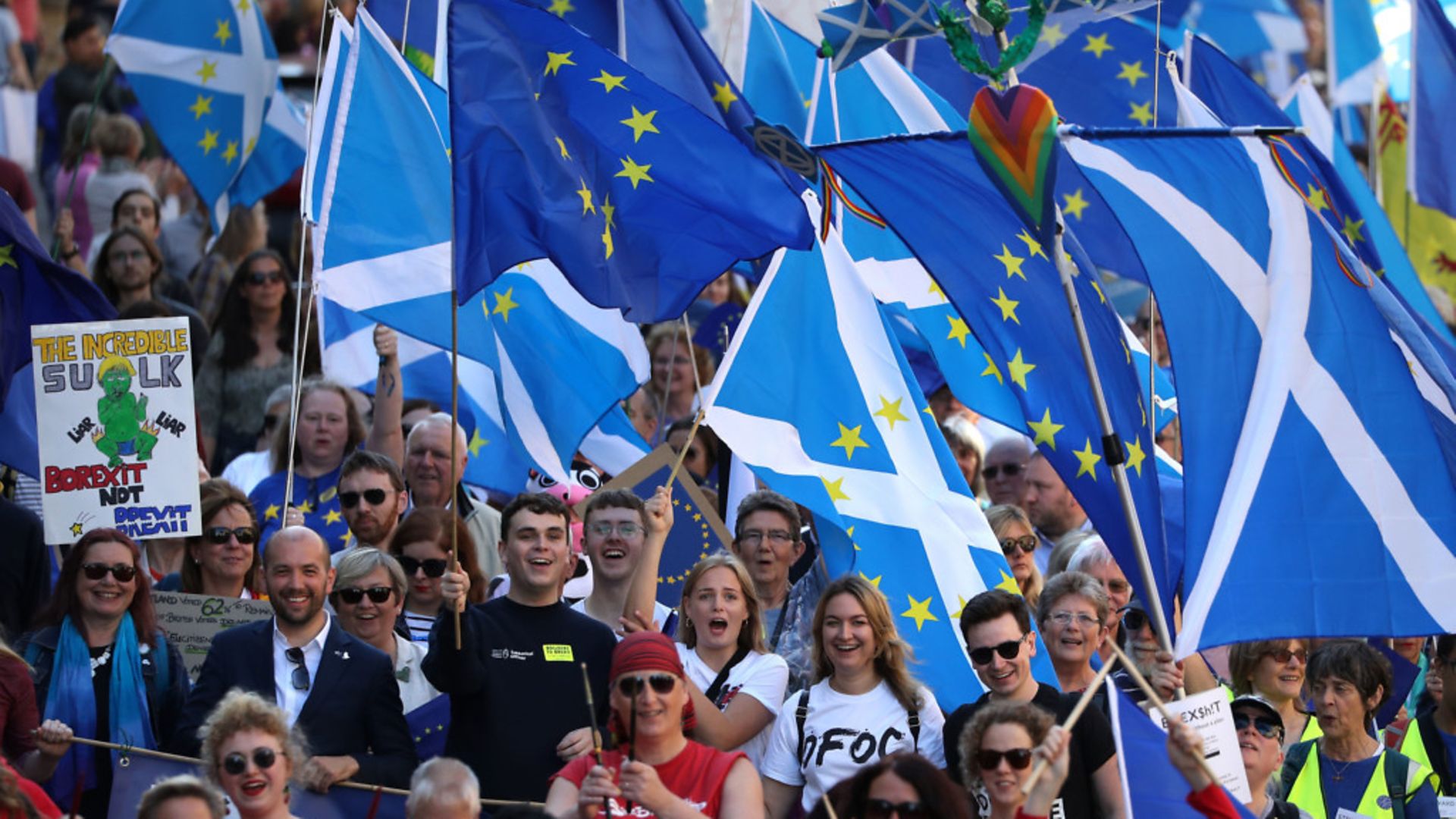 A leading MEP has claimed that Scotland would be 'better off' if it goes independent and rejoins the European Union, hinting it could perform better than England after Brexit.
Philippe Lamberts, the Belgian co-president of the Green Party in the European Parliament, compared Scotland's potential to Ireland which remains an island away from the main bloc but still prospers from its links.
He told the Express:  "Firstly, from a geographical point of view, Scotland is the first economic partner of England. There is no denying this.
"But as Ireland discovered, you can be an island and still be connected to the EU.
MORE: SNP challenge Boris Johnson over why unique Brexit arrangements will only apply to Northern Ireland
"The same reasoning could apply for Scotland, and I would assume the EU will have a smart economic policy so ultimately Scotland can have an economic benefit if it joins the EU."
He said it would mean that Scotland "can be better off" as a result.
"The decision won't just be economic, Brexit was not just about the economy, it was also about England being an independent nation that could do what it wants.
"This would be likewise for Scotland leaving the UK, a political choice worth doing because of the assumption Scotland can be better off as part of the EU and can therefore benefit both economically and politically.
"When you see the way the Tory party disregards the judiciary, wants to get out of the European convention on human rights, these are all arguments that can convince Scottish citizens to protect their basic freedoms.
"You can also see many Scots don't feel respected by the UK government."
He added: "It only makes sense if you leave a union to join a bigger one. The game plan for Scotland must be 'we are leaving a small union to join a bigger one and one that is more aligned to the wishes of our country.'"
Most popular