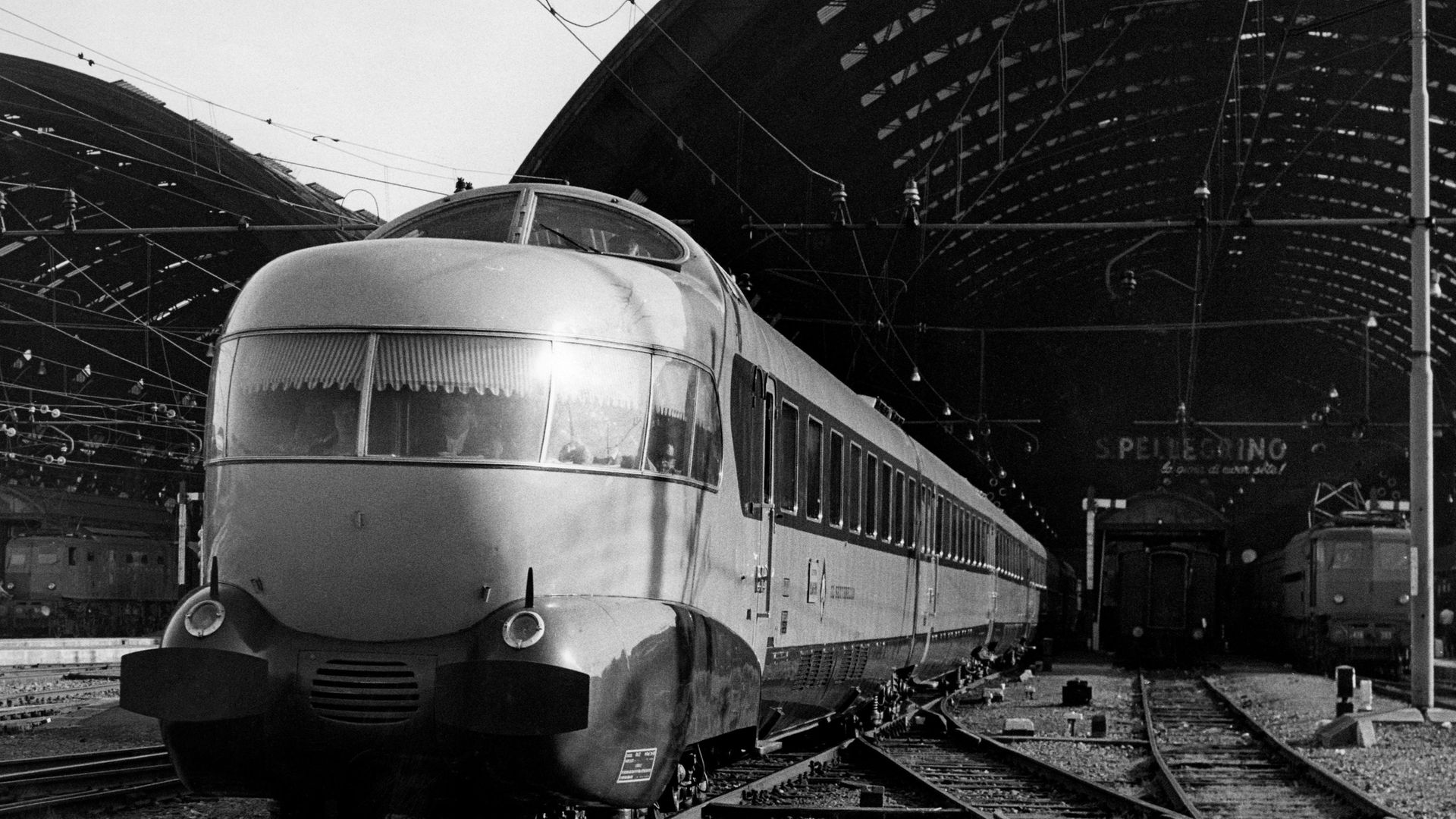 TOM CHESSHYRE on tantalising plans to reboot Europe's legendary rail service for the modern, post-pandemic age.
Kraftwerk's 1977 song Trans Europe Express, inspired by the first-class only rail service of the same name that ran between 130 cities in Europe between 1957 and 1995, is not known for its scintillating lyrics.
To a clickety-clack drumbeat – evocative of a journey along the tracks – the tune begins with the title being repeated eight times, before mentioning a "Rendezvous on Champs-Elysees/ Leave Paris in the morning with T.E.E." Thus the pattern of the 13-minute hit for the German electronic music group is set, with brief references to a café in Vienna and a meeting with David Bowie and Iggy Pop in Dusseldorf (and, er, that's it).
Yet the German band's futuristic, almost robotic-sounding song had somehow caught the zeitgeist. Back in the mid-1970s when the old Trans Europe Express, with its distinctive red-and-cream carriages and "T.E.E." logo at the front, was enjoying its heyday the feeling was strong that these sleek trains somehow represented the bright way forward for travel in Europe.
With dining carriages and bars, reclining seats, steward seat service, gourmet meals, air-conditioning, on-board customs officials, private writing rooms, trilingual secretaries (to take dictation, send telegrams ahead and make restaurant reservations) and sleeper cars for overnight trips, the Trans Europe Express, or TEE, was pitched squarely at business travellers and the affluent.
The fanciest trains, introduced in Germany in the early 1960s, enjoyed domed glass carriages. Meanwhile, one 1970s TEE locomotive, the Settebello in Italy, came with a cocktail lounge at the front with forward-facing windows; the train driver sat in a 'cockpit' above the champagne-swilling passengers.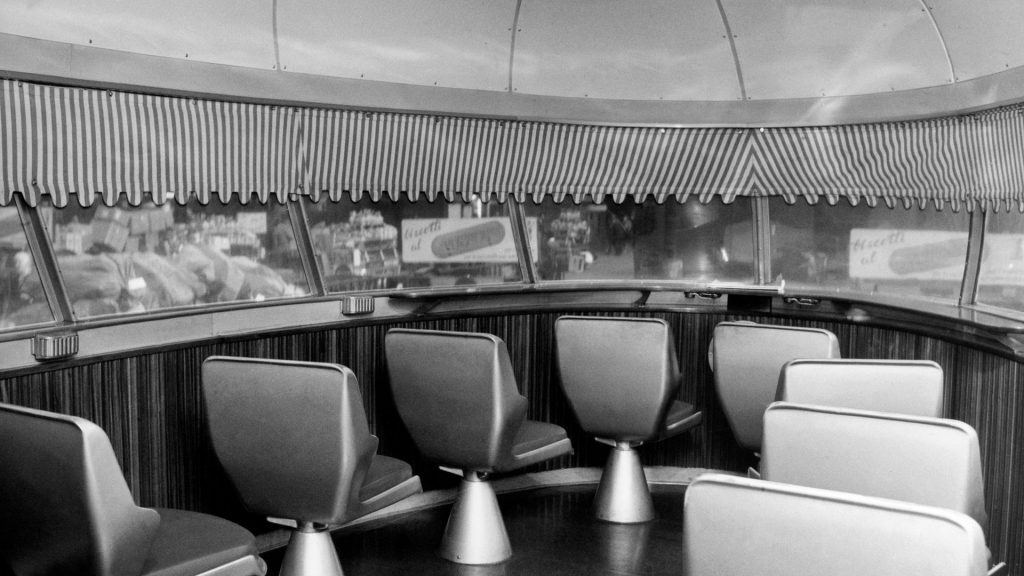 So it is tantalising to think that something akin to the old TEE – being dubbed the Trans Europe Express 2.0 – could be back on Europe's rails as soon as 2025, helping the European Commission meet its target of cutting emissions by 90% by 2050 (trains are deemed to be six times less polluting than planes, which it is hoped they will replace). The big differences between the old TEE and a potential TEE 2.0? Fares suited to all in more than one class, and much faster trains.
A report funded by the German government published in January, with input from environmental groups in Germany, Poland, Spain and France, has recommended the creation of a new coordinated rail network in Europe, booked via a single website, to counter the recent domination of no-frills airlines that has witnessed 149 of Europe's 365 cross-border rail links put out of action. A mere 8% of all passenger travel within the EU, the report found, is now by rail.
The report further highlighted that 17 of the 20 most popular air routes in Europe cover less than 700 kilometres (434 miles), with intra-European flights of less than 1,000km (621 miles) pumping out 28 million metric tonnes of carbon dioxide annually.
"In theory, almost all these journeys could be shifted to rail," say the report's authors, pointing out that new direct international express trains could prove popular – replacing current services that stop at borders, or closest stations, requiring passengers to switch trains. These arrangements are usually in place as rail operators cannot afford track access charges in neighbouring countries.
Easy to waive, you might think. Yet rail insiders point out that plenty of other hurdles lie ahead, including technical compatibility issues, differences in ethos between profit-run and public services, and language barriers. How might these be overcome? "What is needed is a European spirit in planning and management of rail services, and the start-up support for new international services," is one of the report's conclusions.
In other words: stop bickering over details. And perhaps that could be about to happen. Germany's federal minister for transport, Andreas Scheuer, has put forward proposals to other European transport ministers that TEE 2.0 is indeed the way to go, initially with trains travelling through the day only, and overnight services coming in later, possibly to be branded TEEN. Such night-trains on a pan-European network already have the enthusiastic backing of Austria's state railway company OBB, which has invested heavily recently in a Nightjet domestic brand.
Each TEE 2.0 train would connect with at least three countries. To begin with, Scheuer believes, eight routes with trains running at speeds of up to 156mph could be phased in: Paris-Brussels-Cologne-Berlin-Warsaw; Amsterdam-Cologne-Basel-Milan-Rome; Berlin-Frankfurt-Lyon-Montpellier-Barcelona; Amsterdam-Brussels-Paris-Lyon-Barcelona; Berlin-Munich-Innsbruck-Bologna-Rome; Paris-Strasbourg-Munich, Vienna-Budapest; Paris-Brussels-Hamburg-Copenhagen-Stockholm; and Stockholm-Copenhagen-Berlin-Munich.
With a company set up "by for instance SNCF and DB [Deutsche Bahn]", says Scheuer, other national operators in the Netherlands, Austria and Switzerland might follow suit, with "implementation merely [requiring] coordination between railway undertakings with regard to timetables, certification issues… and fares". Implementation, he believes, "in the near future would appear conceivable". Already, some leading European rail companies have signed a "letter of intent" backing the proposals.
For those with memories back to the original Trans Europe Express, there is more than a hint of déjà vu.
The original TEE was dreamt up in 1954 by the head of the Dutch Railways, Dr Franciscus den Hollander, whose vision was quickly met with approval by the International Union of Railways as well as other national rail operators. France, Germany, Italy and Switzerland were quickly won over by Dr den Hollander, with Belgium, Luxembourg, Austria, Denmark and Spain later also signing up. Passengers were soon zooming about in first-class comfort on 31 routes from Barcelona to Copenhagen to the toe of Italy.
All went exceedingly well until the end of the 1970s, when cheap jet planes between major European cities began to tempt customers away. Meanwhile, national rail operators, which had to great acclaim started high-speed trains with first and second classes of travel on domestic routes, reasoned that it was logical – and more democratically-minded – for cross-border trains to be the same. The old TEEs with their trilingual secretaries and cocktail lounges seemed elitist and past their sell-by date.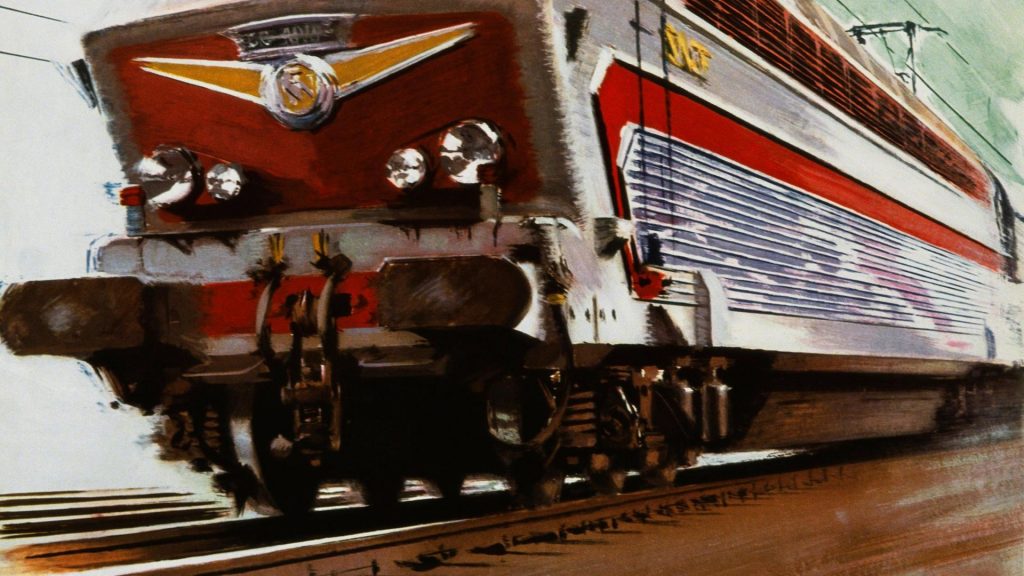 Yet it is the creation of high-speed trains during this crossover period that has laid the foundation stones (or railway sleepers) for all the talk of a possible TEE 2.0.
Of the new high-speed trains, the TGV (Train à Grande Vitesse) in France was the most important. Its maiden journey in September 1981 from Paris to Lyon at speeds of more than 125mph was made on the first dedicated high-speed line in Europe: the Ligne a Grande Vitesse Sud-Est. At the time, great emphasis at was put on the two classes of travel, with adverts declaring: "Progress means nothing unless it is shared by all."
President Mitterrand, a great believer in this new égalité, officially opened the line, taking a trip in the driver's cab of the flashy orange-and-white striped train, which shaved about two hours off the previous best time. Pictures of the TGV pacing along the tracks were greeted with admiration among rail operators across Europe. In Germany, similar InterCity trains were soon whizzing about.
The result, aside from TEEs being just about obsolete by the late 1980s, has been some excellent cross-border trains operated by the likes of TGV, Eurostar and Deutsche Bahn. However, as well-run as these services may have been individually, without a central, coordinated company offering tickets across Europe, there has long been a disjointedness about getting around from country to country on long rail journeys.
Now, though, with a web of high-speed lines spun across the continent, combined with the seeming political will to link them up, could a new golden age of European rail travel on a Trans Europe Express 2.0 be round the corner?
Experts have their doubts. The train historian Christian Wolmar believes that "the EU has been around for a long time and it's never quite got it together" with creating a joined-up train network and that many issues of compatibility of trains and tracks stand in the way – as well as driver training. Tickets would also have to be competitive with budget airlines. If TEE 2.0 were to happen, he sees night trains as its best chance: "Those are viable as you save money on a hotel night."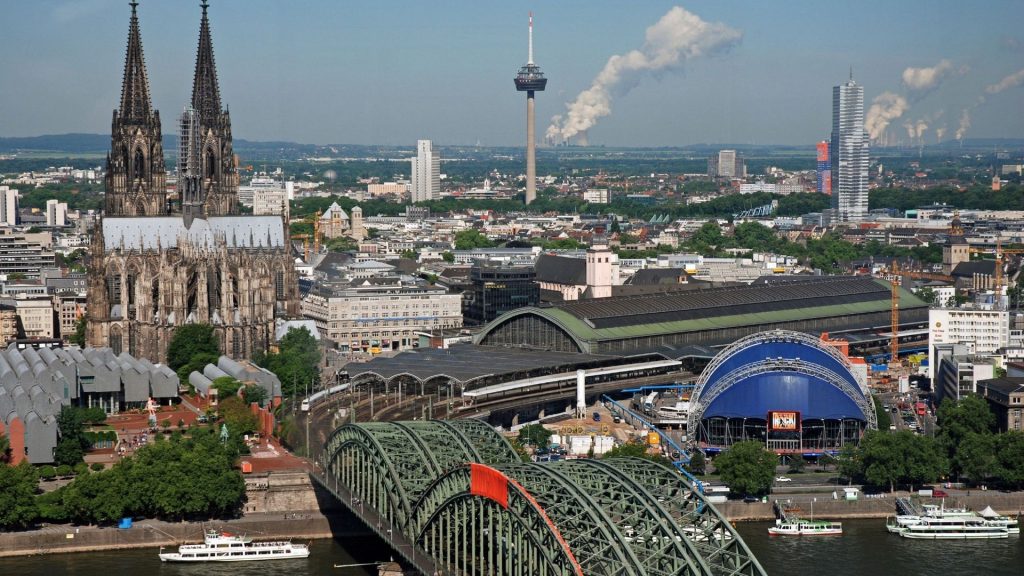 Perhaps that could be the start. Who knows? Maybe post-pandemic, Europe will readier for a TEE 2.0: express trains delivering passengers into the heart of city centres without extra journeys to airports, tiresome security hassles and the anxiety of being stuck in a virus-circulating tube in the sky.
Plenty of time to sit back, listen to some Kraftwerk and enjoy the new rides – just maybe, one day soon.
Tom Chesshyre's Slow Trains Around Spain: A 3,000-Mile Adventure on 52 Rides is published by Summersdale on April 8
What do you think? Have your say on this and more by emailing letters@theneweuropean.co.uk
TEN GREAT EUROPEAN TRAIN JOURNEYS
· London to Paris – heart of capital to capital in 2h 16m.
· Paris to Figueres, Spain – the exhilaration of seeing the snow-capped Pyrenees.
· Pontresina, Switzerland to Tirano, Italy – on the Bernina Express through the mountains.
· Luxembourg City to Trier, Germany – across a viaduct, between cliffs and forests.
· Hanover to Leipzig, Germany – clatter across Germany to Leipzig's huge station.
· Lviv to Odessa, Ukraine – on the sleeper train to the Black Sea.
· Budapest, Hungary to Belgrade, Serbia – slowly trundling south past sleepy towns.
· Innsbruck, Austria to Verona, Italy – beautiful scenery crossing the Brenner Pass.
· Almeria to Granada, Spain – through Europe's only desert, with mountains rising.
· Inverness to Kyle of Lochalsh, Scotland – lochs, ravines and estuaries.
Most popular