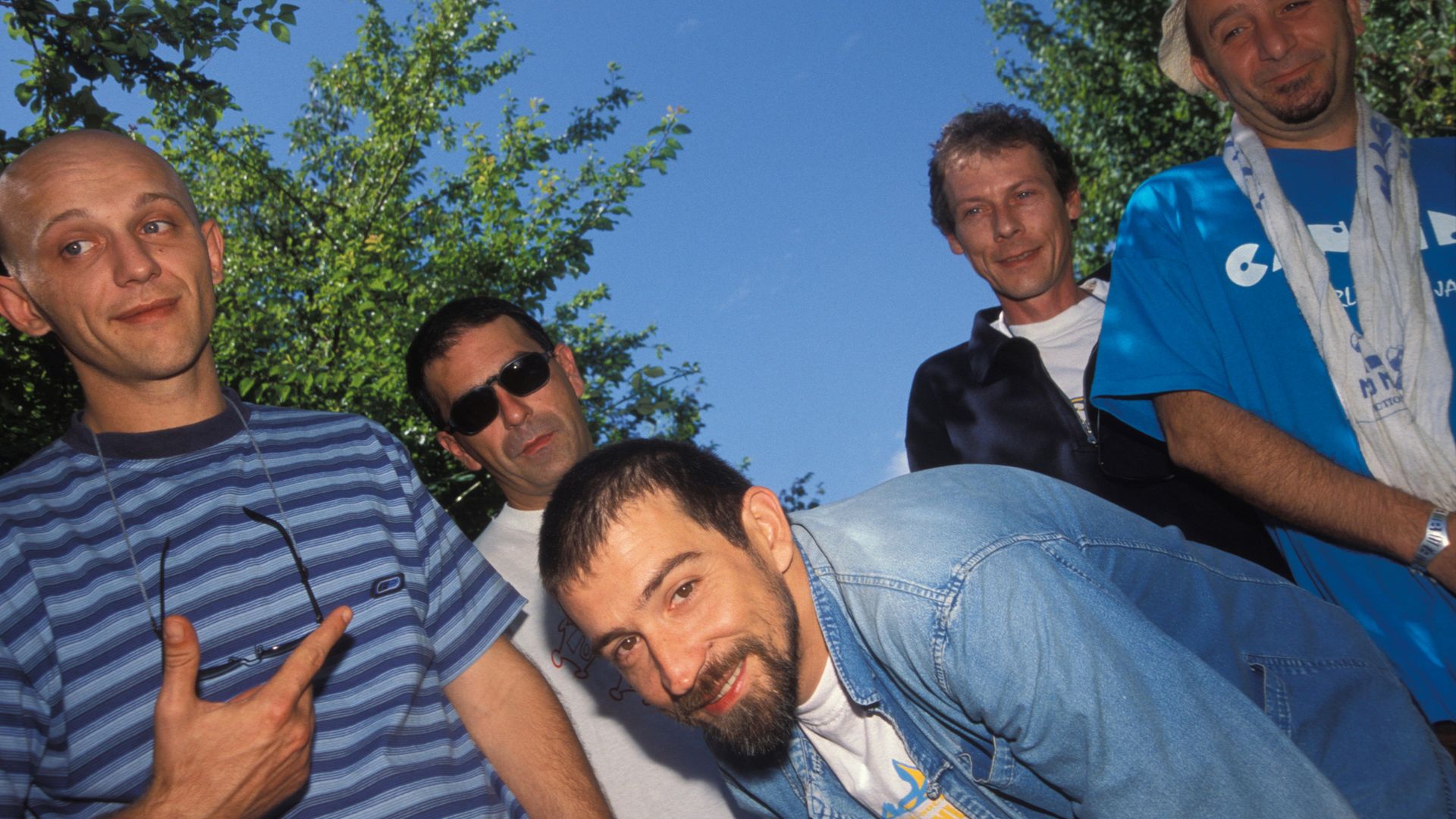 Marseille's music is as self-assured as the city itself, says SOPHIA DEBOICK 
Marseille is a proud and ambitious city. Founded by the Greeks around 600BC, France's second city's ancient origins have been no bar to striving for the modern, and it is known for its ground-breaking 20th and 21st century architecture. Le Corbusier's revolutionary La Cité Radieuse apartment building was completed in 1952, while Norman Foster's events pavilion at the Vieux Port – a vast sheet of mirrored steel – was built as part of a major regeneration for the city's designation as European Capital of Culture 2013.
But in a city with its fair share of problems, particularly in its poor and crime-ridden quartiers nord, pride can become arrogance and go-getting become entitlement. When football club Olympique de Marseille scored a record-breaking run of 13 consecutive Champions League defeats late last year, the wounded pride of local Ultras resulted in a storming of the training ground and a riot.
The 1990s were rather better times. In 1993, Olympique de Marseille won the Champions League, the first and only French club to do so to this day. This was the golden age for Marseillais pride, and this most multicultural of cities, defined by its French, North African, Corsican, Italian, and Armenian ethnic mix, was more united than ever.
But this brief moment belied a rapidly tearing social fabric. Despite half a century as a far left stronghold, the 1984 election had seen the Front National take hold in Marseille, and the social friction bubbled under into the 1990s. This proved a catalyst to the city's musicians, who responded by creating a socially conscious music that loudly celebrated a diverse Marseillais identity.
Reggae act Massilia Sound System (Massilia is Marseille's Latin name) were founded as a direct response to the FN surge of 1984 and had risen to local fame by the time Marseille was enjoying its early 1990s moment in the sun. The election result "was shameful to us", MC Papet Jali later said, "and we reacted to that by singing".
The band began with MC Moussu Tatou's sound system, which played all around the city and which Jali, an electrician by trade, was sometimes called upon to fix. Jali began MCing alongside Tatou and Massilia Sound System was born. According to Jali, the group's mission was to perpetuate the atmosphere of unity when he went to see his beloved Olympique de Marseille play: "One heart, one voice, one song, one emotion, one energy."
But for all its serious philosophy of cultural exchange and anti-racism, many of Massilia Sound System's songs overflow with the essential joie de vivre of Marseille, the aural sunshine inherent in reggae accompanied by lyrics in both French and the local Occitan chronicling life in the city. Dimanche Aux Goudes from album Òai e Libertat (2007), for example, vividly depicts the 'Marseille dream' of an idyllic Sunday at the picturesque little port of Les Goudes, and it's not for nothing that their style has been dubbed trobamuffin, as they marry a ragamuffin sound with the story-telling song tradition of the troubadours of medieval southern France.
Massilia Sound System were joined by another outfit in reshaping Marseillais identity through song in the early 1990s. IAM's name had more than one origin, being partly inspired by the iconic 'I am a man' placards of the civil rights struggle, but also standing for 'Imperial Asiatic Men', in reference to the band's interest in the cultures of Ancient Egypt and Africa, or 'Invasion Arrivée de Mars' – 'Planète Mars' is a common nickname for Marseille.
Debut album De la Planète Mars arrived in 1991, and has been seen as marking the birth of French rap, but IAM remained only local heroes until the first single from second album Ombre est Lumière (1994) launched them nationally at the height of Marseille's golden age.
Je danse le Mia (1994) sampled George Benson's Give Me the Night and was both nostalgia-laced and full of references to Marseille locales. The perfect summer song, it rocketed to No.1 in France and was the second bestselling single of the year, only beaten by the multi-lingual global smash of Neneh Cherry and Youssou N'Dour's 7 Seconds. But the upbeat nature Je danse le Mia was deceptive of IAM's political thrust, deeply invested in the issue of race and social deprivation in the Marseille banlieues.
Their 1996 collaboration with raï superstar Khaled, Oran Marseille, for example, referenced the ferry route running between the Algerian port of the title and Marseille and explored the Algerian immigrant experience in the city.
IAM were still defining French rap and had just released their first live album, recorded at Le Dôme de Marseille amphitheatre, when the 2005 banlieue riots broke out across France. Marseille again proved itself exceptional at this moment, its banlieues remaining calm as other deprived suburbs across France burned, perhaps evidence of its ultimately laid-back attitude and close-knit communities.
Making their debut in that crucial year was Moussu T e lei Jovents ('Mister T and the Youths'), a band that looked back at Marseille's history in order to understand its present. Formed by three former members of Massilia Sound System, including Moussu Tatou, the project was inspired by the imagined soundscape of Harlem Renaissance author Claude McKay's novel Banjo (1929), an exploration of class and race in the rough Marseille waterfront of the early 20th century, and the band are only too aware of the current social challenges faced by the area – three quarters of them come from La Ciotat, 30 miles along the coast from the city, which has been economically devastated by the closure of its shipyards.
Yet, as is the case with Massilia Sound System, Moussu T e lei Jovents make a joyous sound, with Cajun banjo, reggae rhythms, and a laid-back blues feel. Even the bouzouki-meets-bluegrass tune À La Ciotat from debut Mademoiselle Marseille (2005) paints a scene of beachside bliss, where the protagonist lives "bare-chested, with my feet in the water", rather than overtly addressing the town's decline. And with songs like their desert blues version of Soulòmi (2005), written by 19th century Occitan lexicographer Frédéric Mistral, and Les Plaisirs de la Pêche (2006), by king of the Marseille operetta Vincent Scotto, Moussu T e lei Jovents have dug deep in the rich hinterland of Marseillais culture.
While Moussu T e lei Jovents have reframed Marseillais stereotypes set up by songs like Un pastis bien frais (1947) by singer Darcelys, who traded on the idea of the typical Marseillais character as both jokey and nonchalant, and native Marseillais Fernandel's La Bouillabaisse (1969), a more recent project has harked back to the combative spirit of La Marseillaise itself.
The 13 Organisé Collective, a group of Marseille rappers, released the single Bande organisée last August and it spent 12 consecutive weeks at French No. 1. Its popularity was telling, as it was full of the sense of foreboding and pent-up aggression of the pandemic – that aggression was evident in Marseille in March as locals celebrated carnival in defiance of lockdown rules and a riot ensued. But the single also put Marseille firmly back in the spotlight. Not only did the wildly popular video feature Olympique de Marseille's home ground, the Stade Vélodrome, the song's pay-off line captured the essential self-assuredness and indefinable uniqueness of this city: "It's not the capital/ It's Marseille baby."
CINEMATIC CHANSON
Some of the greatest love songs to Marseille were written by the city's own Vincent Scotto, the operetta writer turned prolific film composer who is memorialised with a bust at the Vieux Port. Tout Autour de La Corniche from the film Les gangsters du chateau d'If (1939) emphasised how Marseillais lovers have no need to elope or "look for other settings", as in the city they are "much stronger", while the Corsican Tino Rossi's Marseille… mon pays from Scotto's Au Pays du Soleil (1952) was a riot of beautiful imagery of the local landscape.
Most popular