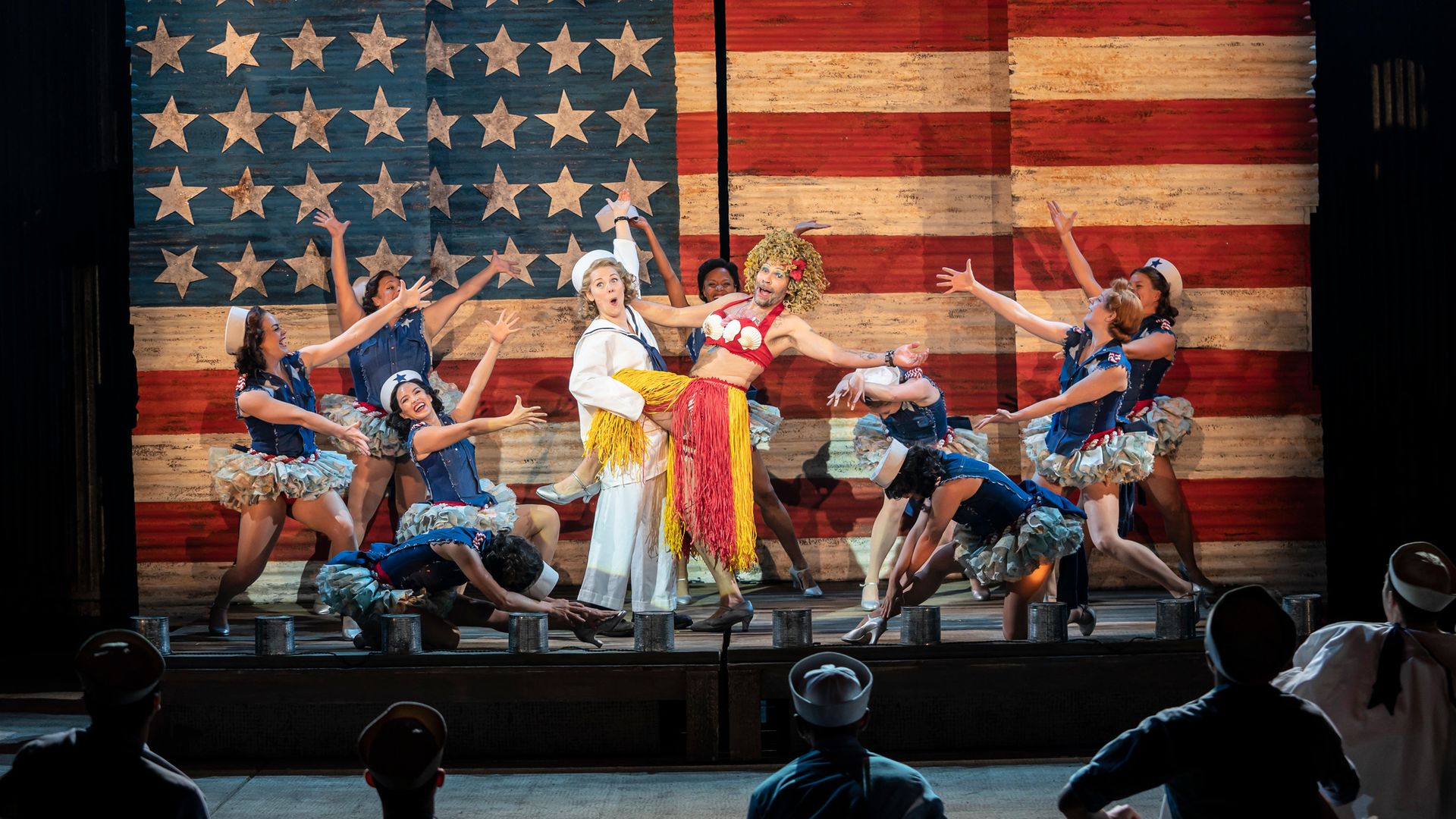 South Pacific
Chichester Festival Theatre, until Sept 5
***
I saw Daniel Evans' production of South Pacific over the weekend with my expectations almost as high as the near-30C temperature outside, and, oh boy, was I in the mood to enjoy it. If ever a musical and a venue were purpose-built for a heatwave, then it's this one and the bracingly air-conditioned Chichester Festival Theatre.
The big numbers in Rogers and Hammerstein's steamy musical, set in the South Pacific during the war, are so sublime that even belted out in the bath they could be assured of encouraging reviews. I've no hesitation in saying that the musical accompaniment from Nigel Lilley and Cat Beveridge is first-rate.
Peter McKintosh as the set designer makes a great deal out of relatively few props, and I can say, too, without hesitation, that the production looks terrific. There's also a great ensemble cast, but I stress the word ensemble. This is a show that's always cried out for big stars who can make the big numbers, such as I'm Gonna Wash That Man Right Outa My Hair and Some Enchanted Evening, their own.
Sadly, Julian Ovenden and Gina Beck, as the lovers who are the focus of the show, never quite put their imprimaturs on any of them. They needed to make me forget what stars like Howard Keel and Jane Powell had done with those lyrics, but I'm afraid they couldn't. I felt they just weren't inhabiting their parts and the chemistry between them was less than explosive.
Still, it's impossible not to enjoy South Pacific. Nothing and no one can detract from the music and the words. It was first performed in 1949 and what it has to say about racism remains as relevant as ever. Google the lyrics to You've Got to Be Perfectly Taught and you'll be startled they weren't written in direct response to the modern populist right and Rupert Murdoch.
I might add there's a scene in which the punters get to see a life-size American fighter jet. It must have cost a fortune to make – I'd guess the lion's share of McKintosh's design budget – and yet it was glimpsed only fleetingly. A symbol of a production that just didn't quite manage to get airborne.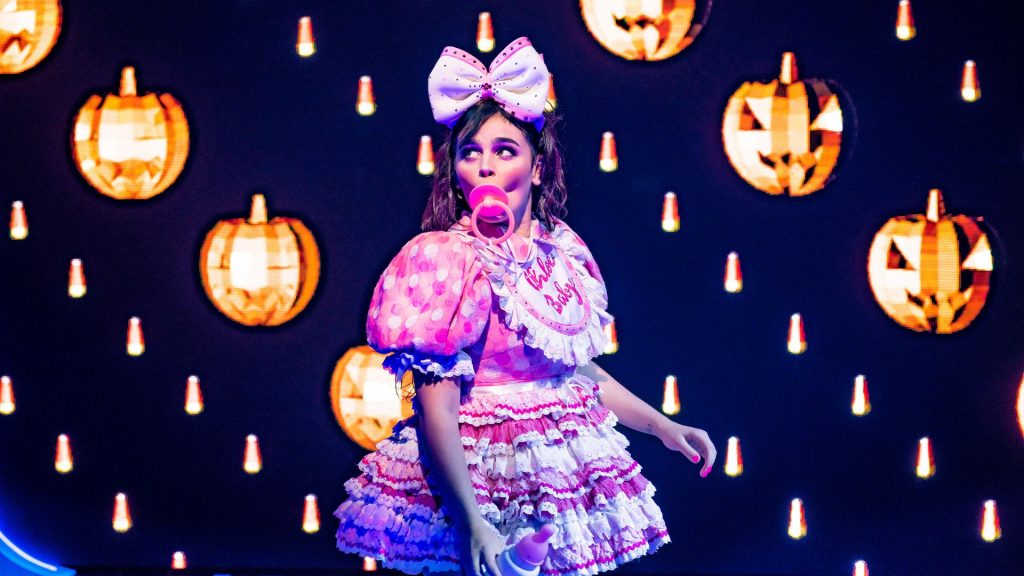 Be More Chill
Shaftesbury Theatre, London, until Sept 5
****
I can never get my head around Bill Kenwright being the age he is because he acts like a teenager. I don't mean by that he's immature. He simply has a capacity to renew himself which is, I suppose, why he's been such a vibrant force in theatreland for so long.
When I think about the title of his show Be More Chill, I wonder if it's not actually great advice for my generation and maybe me in particular. I was about to write a review slagging this one off, but then I reflected, and realised it's not aimed at my demographic. Theatre is not always about me and my age group and safe old plays and musicals that are designed to fit us like a Pringle cardigan.
My generation and the generations before mine started to get into the theatre habit by going to pantos. I'm sure pantos still have their place, but the digital natives coming up might well consider them to be old hat. They want strobe lighting, special effects, a modern look and stories and songs about teenagers and issues that concern them, and that, I suppose, is what Stephen Brackett's ground-breaking show is.
It has an exuberant young cast – Scott Nolan on fine form as the geeky adolescent trying to get his act together – and, looking at the faces of the youthful punters around me, I could see how it is totally on their wavelength with songs about loneliness and desire and the need we all felt when we were young just to be someone. It may not be for me, but I'm not sufficiently arrogant to tell youngsters what's right for them.
Most popular