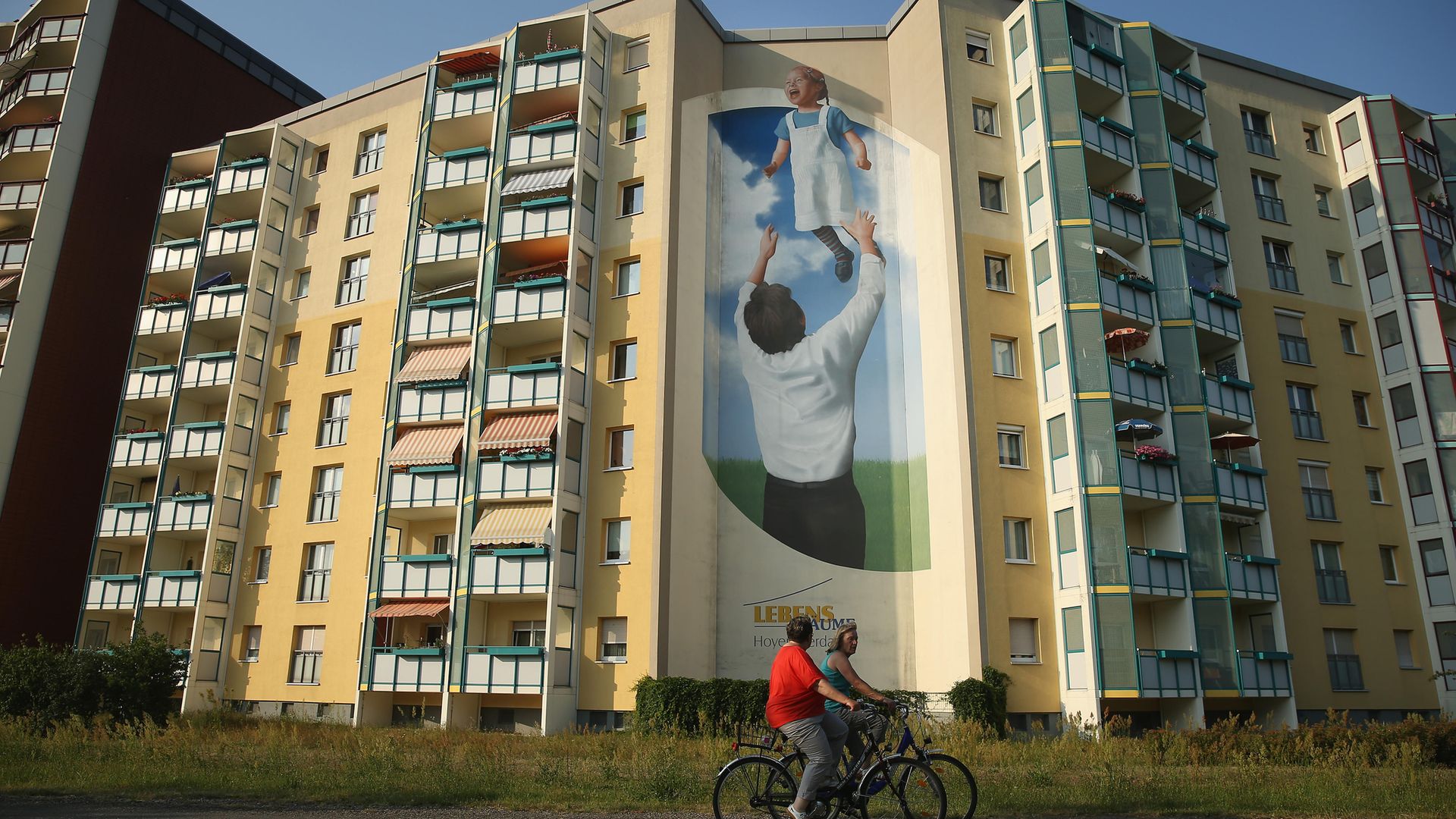 With good reason, their windows are a source of great pride for Germans. But is it time for them to start looking beyond them?
There's one thing I just can't get my German head around whenever I'm in a UK bathroom. I'm not referring to the separate hot and cold water taps – although they can be a nuisance if you don't have the time to figure out which mix ratio is hot enough but won't burn your hands. Those taps became extinct in Germany long ago: very pretty,  but too impractical.
What I really don't understand is why there are still no plug sockets in 21st century UK bathrooms. Except for shavers – thank you, but no need. Is it because you can murder your not-so-loved-ones by throwing a hairdryer or iPhone in the tub? Or is there a trace of misogyny, forcing us women into another room, without a proper mirror, where sockets aren't in arm's reach but are in some remote corner covered in dust. I always run the risk of blow-drying myself into a Bridget Jones-look-alike after her ride in Hugh Grant's convertible.
Mixing water and electricity isn't a good idea, that's a truth universally acknowledged. But you do have sockets in your kitchens… And I just hope the bath-socket issue will get sorted eventually. This may be a futile hope as you perhaps don't see the issue at all, because you are so used to it.
It's interesting, what one nation considers perfectly normal and others don't. Angela Merkel was once asked about her thoughts on Germany. Her answer: "I think of airtight windows. No other country can build such nice and airtight windows." That's probably the most nationalist quote you'll ever get from her.
A colleague once said that the comparison between the beautiful British sash windows and our own is like that between romanticism and pragmatism. Because the chancellor, always the scientist, has a point: German windows don't allow for a draught. And you can tilt them, due to a sophisticated hinge technology. Look up "German windows" on YouTube, and you'll find people from Korea and the US beside themselves because of "crazy weird genius German Fenster". No sense for romance, there.
We can thank the ecologist movement and the oil crisis in the 1970s for the objects of Merkel's praise: windows had to have circumferential rubber joints and frames designed to keep the warmth inside a building, by law. The first regulation on thermal insulation is from 1977. And there are of course inspection authorities and quality controls to keep up the standards. (Side note: It's a good example of how regulation and shortages sometimes foster innovation.)
So if you wonder where the self-confidence, if not high-handedness sometimes displayed by Germans, comes from: It's the technical ingenuity only a few people in Germany possess but everyone is used to.
Lately, certainly since the pandemic, this self-esteem has taken a blow. There's a feeling of uncertainty because economic success is now digitally driven – and that's just not a strong suit for a still largely industrial, manufacturing nation.
At a business gathering in Berlin (before Covid) I remember asking a high-ranking industry leader about the 'internet of things' (IoT, meaning your Amazon echo, Google home and other interconnected tools): "It's true", he said, "we are not very good with the internet. But IoT also includes things! And Germans are very good at things!"
The spontaneous applause sounded like a mix of self-affirmation and dread.
It's too soon to tell whether Germany will manage to jump-start to a digitally as well as technically driven country. But at least we can dry our hair in front of a bathroom mirror. Without a considerable death toll. Or a draught.
What do you think? Have your say on this and more by emailing letters@theneweuropean.co.uk
Most popular