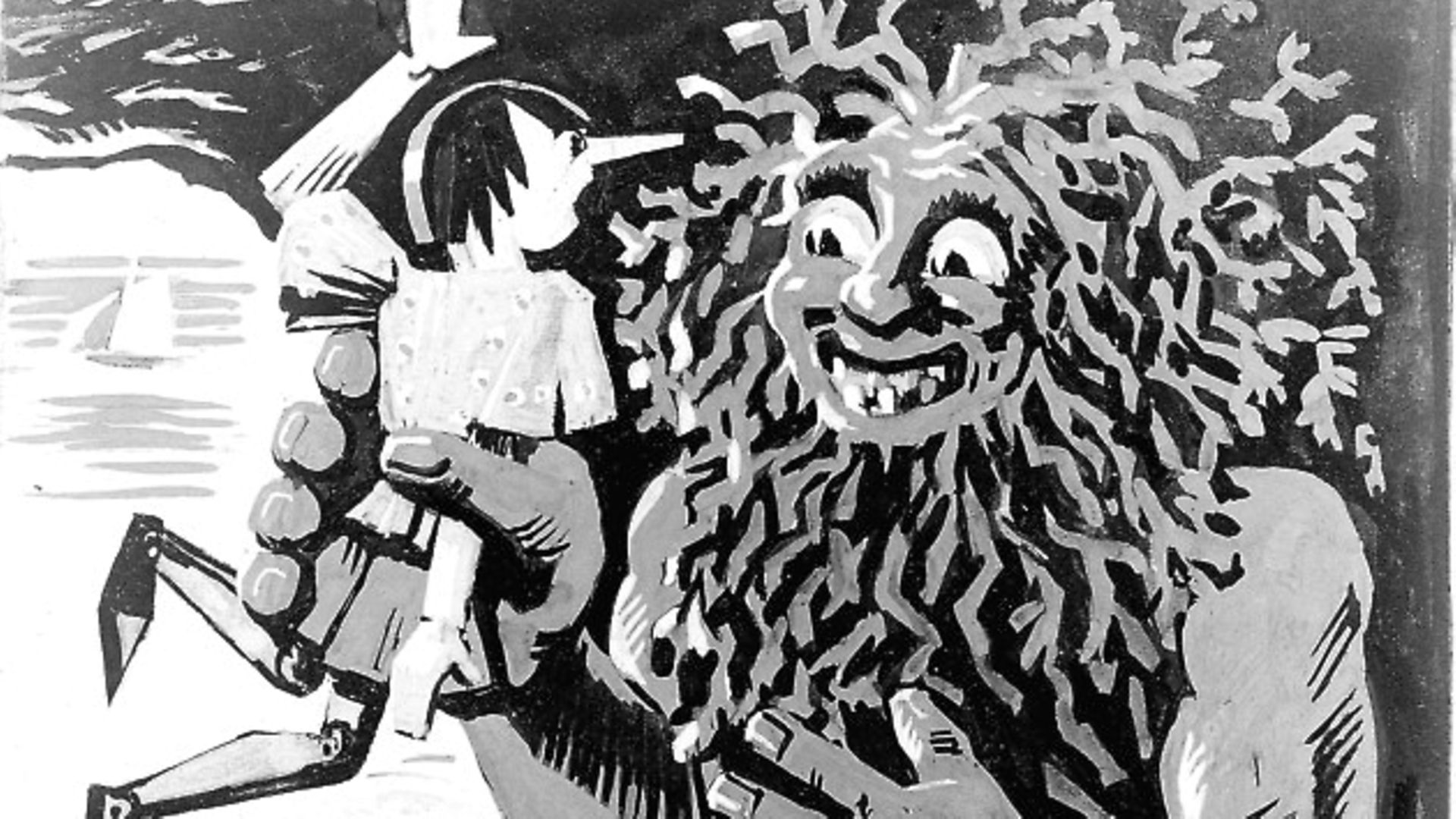 A look ahead to what will be a big – possibly the biggest yet – year for books from and around the continent
When you think about European literature a couple of things might come to mind. Sprawling Russian epics the size of house bricks, maybe, whose list of aristocratic characters alone could fill a telephone directory, or slim, experimental French novels in which people smoke moodily in cafes while what little plot there is makes no sense whatsoever, not even to the author.
Hence many people might shudder when the words 'European' and 'literature' are placed next to each other: it can often appear elitist, pretentious, impenetrable and, well, dull.
It's an understandable perception but one that needs urgent re-evaluation, because there has never been a better time to explore the books emerging from the rest of Europe. The sheer range and variety of literature becoming available in English translation has never been wider or of a higher quality than it is now.
Granted, as Britain has been at the forefront of world literature ever since Chaucer's pilgrims set off for Canterbury you might be forgiven for cocking an Anglophilic snook at literature from across the Channel, after all, when you come from the land of Shakespeare, Milton and Dickens why turn to the rest of the continent for a literary fix? Especially one that's not even as the author wrote it.
I mean, surely a book needs to be read in the original language to appreciate the rhythms and linguistic gifts of the author, right? Reading a novel in translation is like going to see a tribute band instead of the real thing: they might be note perfect but they don't have that sparkle, that instinctive creative pzazz that made the original stand out from the rest.
Well, no. For a start I guarantee you've read more European literature than you might realise. In fact many, if not most of us were largely brought up on it: the Brothers Grimm and their tales of Cinderella, Rapunzel and Snow White, Asterix, Emil And The Detectives, William Tell, Babar The Elephant, Tintin, the Pied Piper of Hamelin, Pippi Longstocking, the Moomins, Pinocchio, Jules Verne, Heidi, Hans Christian Andersen, even Anne Frank: most of us have been immersed in the stuff since we first learned to read.
The affection in which we hold some of these timeless works belies the fact that we read them in a language different to the one in which they were created. It's easy to forget that Asterix The Gaul was written in French, Pippi Longstocking in Swedish and Pinocchio in Italian – are any of them less magical for being read in translation?
In addition there are some extraordinarily gifted and sensitive translators at work today producing books of the highest quality that complement perfectly the original versions. Translators are not just changing individual words from one language to another, there's incredible craft there, a sensitivity to the rhyme, rhythm and nuance of the original that lends them a hugely creative role, not merely a functional one.
The recent surge in interest in translated European titles bears this out. Bookshops are allocating increasing amounts of shelf space to some of the continent's best fiction as it shoulders its way into the bestsellers' lists. Elena Ferrante (translated by Ann Goldstein) has become as much of phenomenon abroad as she is in her native Italy while Stieg Larsson's fantasy thrillers (translated by Reg Keeland) sell by the shedload. Karl Ove Knausgaard's six volume Min Kamp series of autobiographical novels continues to sell in huge numbers while Jo Nesbo has been at the vanguard of the current popularity of crime fiction from Scandinavia that shows no sign of abating yet (both authors translated by Don Bartlett).
We've also witnessed runaway success for titles like Austrian novelist Robert Seethaler's A Whole Life, the story of Andreas Egger and his lonely place in the widening world of the early twentieth century, beautifully rendered into English by Charlotte Collins, was one of 2016's surprise bestsellers, while the French author Laurence Binet's inventive account of the assassination of Holocaust architect Richard Heydrich HHhH became an immediate bestseller when issued in Sam Taylor's English translation.
Mainstream publishers here are casting increasingly lingering glances across the Channel, while smaller publishing houses like the Pushkin Press and Peirene Press are actively promoting literature from continental Europe, the former in particular being responsible for reissuing twentieth century classics by popular writers like the Austrian Stefan Zweig (translated, incidentally, by Anthea Bell who also translated the Asterix books).
These factors have combined to ensure 2017 will be a milestone year for European literature. Binet's follow up to HHhH, The Seventh Function of Language, is published here in May with a story that ponders what might have happened if Roland Barthes' death under the wheels of a Paris laundry truck in 1980 hadn't been an accident, while I'm particularly looking forward to the German novelist Heinz Helle's Euphoria (translated by Karl Driscoll), in which a group of men return from a lads' weekend in an Alpine cabin to find the rest of the human race has been wiped out.
According to the publisher, Serpent's Tail, Euphoria explores 'the repressed savagery of human nature and the disturbing meaninglessness of a world run free from society's restraints'.
Which brings us neatly to Brexit.
At an event in London recently the European Union Prize for Literature-winning Romanian author Claudiu Florian said Brexit could be a good thing for literature as 'writers are stimulated by conflict and upheaval'. Every cloud, and all that; indeed the Enid Blyton spoof Five Go To Brexit Island has already sold more than a quarter of a million copies.
Certainly this year will see the first flourishes of Brexit-inspired novels. The prolific Ali Smith got there first; her Autumn, published in October, explores the new divisions in society brought into focus by the referendum. 'It was the worst of times, it was the worst of times,' it begins, portentously.
The first anniversary of the referendum in June will see the arrival of Amanda Craig's eagerly anticipated The Lie of the Land, which explores a similar theme as an urban couple in a dead marriage who can't afford to divorce relocate to post-referendum Devon, while crime writer Mark Billingham's Love Like Blood, out in June, is steeped in the Brexit-linked surge in hate crimes.
This is a big year, possibly the biggest yet, for literature from and about Europe. Whether it's escapism or an acute reflection of these turbulent times you're after there will be something for all of us.
History's biggest moments have always been best-reflected in the literature of Europe, and with some of the continent's finest and most accessible writers appearing in English thanks to some determined publishers and brilliant translators the cultural response to Brexit is in the best possible hands. Bring it on.