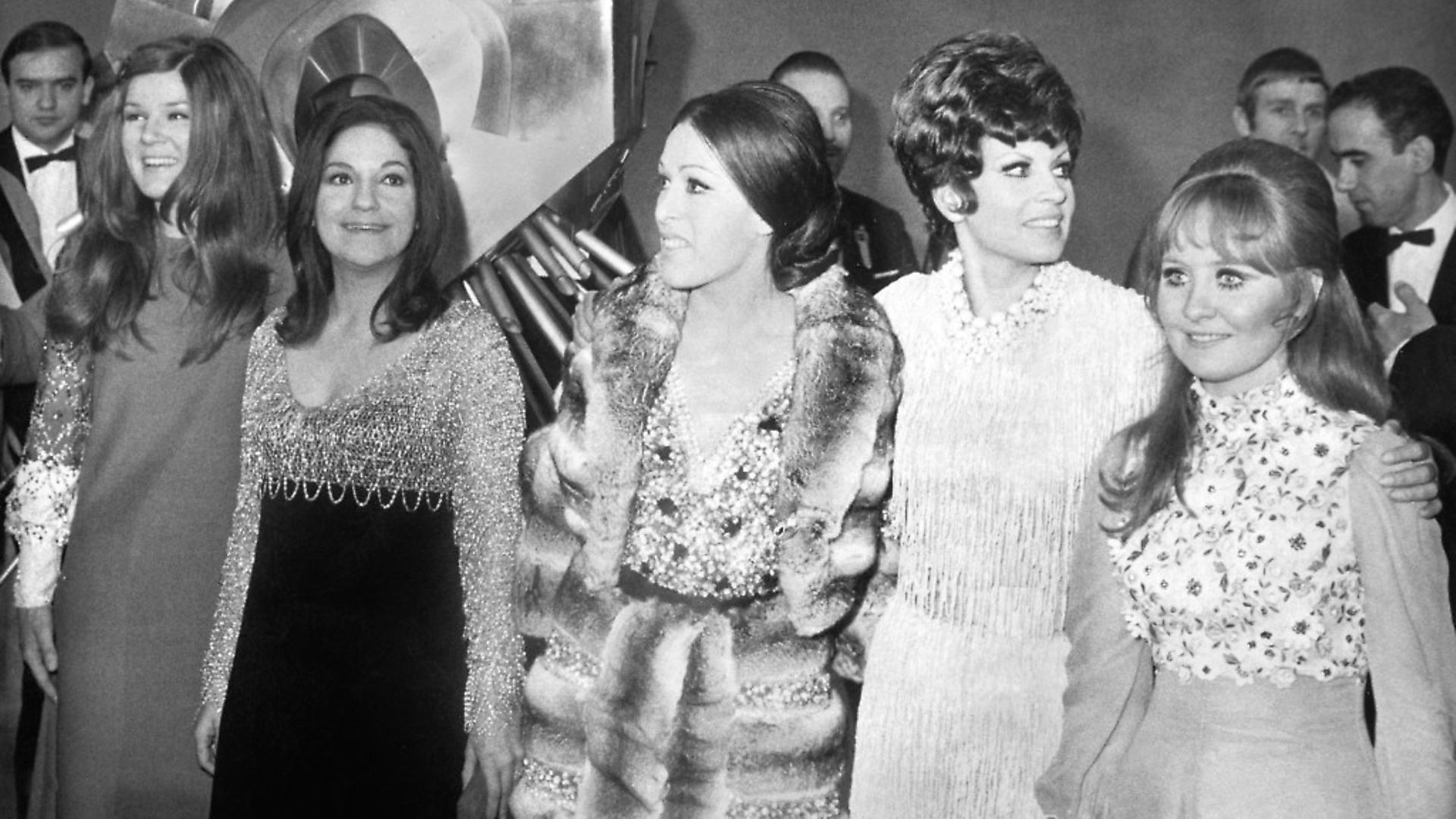 Fifty years ago saw the most controversial Eurovision Song Contest yet held. SOPHIE DEBOICK looks back to an event that began with intrigue and ended in farce.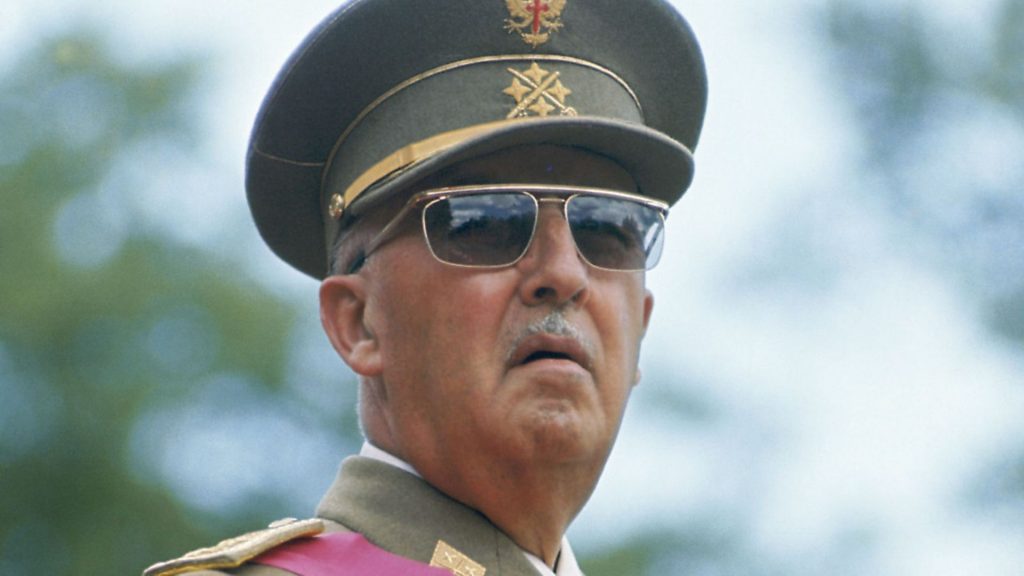 Eurovision is rarely without a row, but this year's contest – which culminates on Saturday night – has already ranked highly in the controversy stakes. Israel bagged the 2019 hosting job with one of the strangest winning performances yet, as Netta clucked like a chicken through her undeniably catchy Toy. A cultural boycott was almost immediately threatened.
The Icelandic entry, 'anti-capitalist BDSM techno band' Hatari (or "Hater") have been accumulating column inches, with speculation that they could be banned from the stage because of their avowed stance against the Israeli government.
Meanwhile, the contest has been overshadowed by Ukraine-Russia tensions for yet another year, with Kiev withdrawing its selected performer, Maruv, because she wouldn't sign a contract banning her from performing in Russia, adding she refused to become "a puppet for the political arena".
There is still some way to go, however, to rival the controversies which unfolded 50 years ago, in what was the most controversial Eurovision ever. In March 1969 the competition became a PR exercise for one of western Europe's two post-war dictatorships – Francoist Spain – which pulled out all the stops to maximise the contest's power as an advert for the country.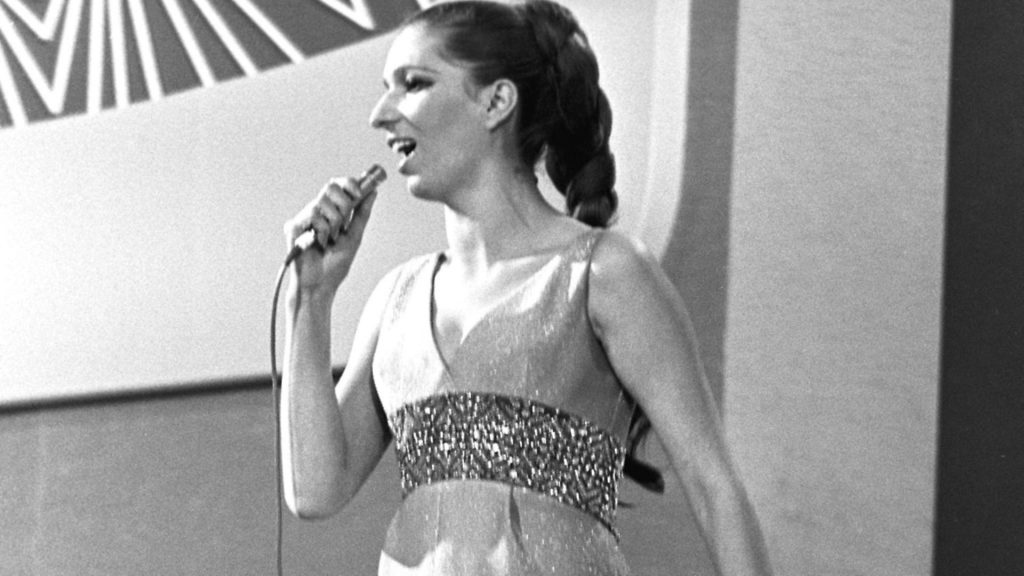 Controversy swirled around the 1969 competition even before it was staged. The win for Spain the previous year, at London's Royal Albert Hall, had been a close-run thing. The winner, toothy brunette Massiel, had been a last-minute replacement for Joan Manuel Serrat, a musician who championed Catalan culture in the face of Franco's repression of the language. He had been hastily dropped when he expressed an intent to sing some lines of the Spanish entry, La, la,la, in Catalan.
Then, on the night itself, Spain won by just one point, robbing Cliff Richard's Congratulations of the prize. Cliff's single was already a hit all over Europe and was seen as a shoo-in for a win on home turf, not least as his entry was written by the same team as Sandie Shaw's Puppet On A String, which had given her a landslide win the previous year.
Rumours of vote-rigging soon surfaced, Germany's decisive vote being seen as a bribe to get the Spanish government to adopt the German PAL system for its colour television transmission. While this was hardly the stuff of international espionage, apparently large amounts of money were at stake, and Eurovision was never devoid of political intrigue.
And so, Eurovision 1969 came to Madrid. Yet, despite the hosting of the contest by a dictatorship with little regard for human rights there was relatively little fuss made by the other participating countries.
Only Austria boycotted the contest, having already used Eurovision as a means to express their view on foreign affairs by sending Czech singer Karel Gott to represent them in the previous year's contest as the Prague Spring was still going on.
Francoist Spain must have been relieved that most countries turned a blind eye, as Eurovision was a big deal for the regime. Spain was still largely out in the cold as far as the rest of western Europe was concerned, and the contest was looked upon as an important exercise in cultural diplomacy – a chance to show a friendly face to the world, put a veneer over the political reality and stand alongside other European countries as an equal.
With Spain's 1962 EC membership application having been rejected, the European Broadcasting Union (EBU), the producers of the Eurovision Song Contest, was the only western European organisation that Spain was accepted into in the period before Franco's death and, as such, it took on a disproportionate significance.
It was a rare symbol of acceptance into the wider European family, but it also reflected the fact that television was a medium that the regime took seriously, both as a means to transmit its ideology and to shape a sense of national character.
But it was also a way to look 'modern', and the regime had already invested in a country-wide television transmission capability and lifted the luxury tax on TV sets. According to Juan Francisco Gutiérrez Lozano, a professor in journalism at the University of Málaga, the regime saw "television as a modern tool for promoting tradition".
Eurovision may have fulfilled many intangible ambitions for Spain, but cold hard cash was a consideration too, and the 1969 contest was considered an advert for the country's burgeoning tourist economy.
This was a time when hotel building had accelerated and fleets of bigger, faster charter jets enabled tour companies in the rest of Europe to take a 'stack 'em high and sell 'em cheap' approach to package holidays. In 1964, some 700,000 Brits had visited Spain. By 1968, that number had rocketed to more than 1,280,000, as the economic boom meant people had more money in their pockets.
But the publicity hardly came free, and Televisión Española put itself well in the red by staging a lavish contest, including recruiting the most famous Spaniard in the world, after Franco himself, to do the event's design work – Salvador Dalí.
Dalí was an international superstar by the late 1960s. His status as a celebrity far beyond the narrow limits of the art world had been sealed in December 1968 as the Musée Grévin in Paris unveiled a waxwork of the artist, situating him next to Brigitte Bardot, and he appeared in a US television advert for American airline, Braniff, in early 1969.
Little wonder that Franco wished to be associated with this walking PR exercise, and Dalí had no qualms about working with the regime. He had spoken in Franco's explicit support in Madrid in 1951 and, after a 1956 audience with the dictator, he emerged to announce "I have reached the conclusion that he is a saint".
And so Eurovision 1969 got Dalí-designed posters which weren't remotely on-brand, featuring large pairs of lips and the moon as a clock, and the stage at Madrid's Teatro Real was adorned with a thundering great spiky, steel sculpture which didn't seem to have much to do with anything.
However, as was the purpose of the exercise, Franco's Eurovision got the cachet and the publicity that went with Dalí's involvement, casting Spain in the light of art and passion rather than oppression and conformity.
The contest was always being leveraged for some grander purpose by its participants, even if the stakes were rarely as high as they were for Spain. For the UK's part, the BBC pressed it into service as a ratings-winner in 1969. Lulu was, at that time, in the midst of the run of her second series of Happening for Lulu on the BBC, having successfully reinvented herself after many career ups and downs. She had a hit show on her hands, and it had even gained a bit of useful notoriety when Jimi Hendrix had been pulled off air just weeks before the contest after going rogue and diverting from the planned duet with the host to play Sunshine Of Your Love in tribute to the recently broken-up Cream.
Having managed to forge a new, hipper image, Lulu wasn't altogether keen on participating in the contest, but the head of light entertainment, Bill Cotton, saw the potential for a mutual ratings-boost if she represented the UK.
She relented, despite favouring another runner for the UK's song, the early Elton John and Bernie Taupin number I Can't Go On Living Without You, over the rather inane Boom Bang-a-Bang, and having to postpone her honeymoon with Bee Gee Maurice Gibb to go to Madrid.
In the event, there were few stand-out performances during a Eurovision night of general mediocrity. Forgettable solo performances abounded, with Finnish duo Jarkko and Laura, giving it a bit of Sonny and Cher, the only non-solo act.
A welcome moment of novelty came in the form of 12-year-old Jean-Jacques for Monaco, with the appropriately-themed Maman, Maman, while Ireland's Muriel Day, later to be known for Northern Soul hit Nine Times Out Of Ten, gave an energetic turn clad in green chiffon.
Italy's Iva Zanicchi, later a television presenter and now a Forza Italia party MEP, belted out the satisfyingly dramatic ballad Due grosse lacrime bianche. Spain's own entry, Salomé's Vivo Cantando, was neurotically up-tempo, while Lulu's effort came off like the cynical attempt to secure victory by redeploying the pop perkiness of Puppet On A String, as well as using that often-seen Eurovision ruse of breaking through the language barrier with onomatopoeic nonsense.
By far the best performances of the night were Lenny Kuhr's folkish De troubadour which, although sung in Dutch, had the impassioned delivery of chanson française, while the French entry, Frida Boccara's Un jour, un enfant, was as truly beautiful a song as Eurovision has ever known.
Taking the innocence of childhood as the theme, the poetic lyrics were penned by one-time Édith Piaf lyricist, Eddy Marnay: "Le monde autour de lui/ Sera vide, et c'est ainsi/ Qu'il inventera la vie/ A sa première page." ('The world around him/ Will be empty, and thus/ He'll imagine life/ From a blank page.')
The austere Boccara, in regal, floor-length black and gold, and the equally serious Kuhr, in a prim crimson dress and toting an acoustic guitar, contrasted sharply with Salomé's manic dancing in an eye-popping pale blue Manuel Pertegaz jumpsuit, and Lulu's coy eye-rolling in a candy pink mini-dress.
Yet, despite their different moods, at the conclusion of the points-giving all four acts emerged with a top score of 18 points. Confusion reigned as the bewildered host, Laurita Valenzuela, appealed to the organisers on-mic in front of a television audience of millions "What do I do with the prize?" EBU scrutineer, Scottish television executive Clifford Brown, simply declared a tie.
Fortunately, four medals had been made to be given to the winner and up to three songwriters, so there was a prize presentation before the lengthy process of all four songs being performed again began.
The fallout of the debacle was considerable. The contest was made to look amateurish, but it also seemed to no longer guarantee unadulterated time in the spotlight for the winner, diminishing its power as a diplomatic tool. The brand was damaged and the future of Eurovision looked uncertain.
Despite the hasty introduction of tie-break rule, Portugal, Norway, Sweden and Finland boycotted the 1970 contest in disgust at the farce of the previous year. But the magic of Eurovision couldn't be snuffed out so easily and as Dana's All Kinds of Everything emerged as winner in 1970, marking the beginning of Ireland's love affair with the contest and a new era for Eurovision.
That Spain's entry was Julio Iglesias – whose father had fought for Franco in the Spanish Civil War, and who went on to become the most successful Spanish pop star ever – proved the PR value of Eurovision had not waned. This was just as well for Spain. The June 1969 closing of the border with Gibraltar in response to the Gibraltar Constitution Order had prompted foreign secretary Michael Stewart to ask that British people "think twice and many times before in future making plans to go to Spain for a holiday", and much of the diplomatic work of 1969's Contest was undone.
But the experience of Spain proves that the power of Eurovision to make unforgettable cultural moments has outstripped even its political importance. The two Eurovision victories of the late 1960s have gained a special place in Spanish memory, as proved by Massiel's win featuring in the closing minutes of the first episode of Cuéntame cómo pasó ('Tell me how it happened'), the very long-running Spanish answer to nostalgic US coming-of-age drama The Wonder Years. As the eight-year-old Carlos watches the win with his family, his adult self reflects on the moment as one of national significance that outlived the comparatively short-term concerns of politics, even surviving regimes that seemed like they would never fall: "Now we're big, handsome and European all this seems ridiculous to us, but in those times we never won anything… one world was ending and another was beginning."
Most popular