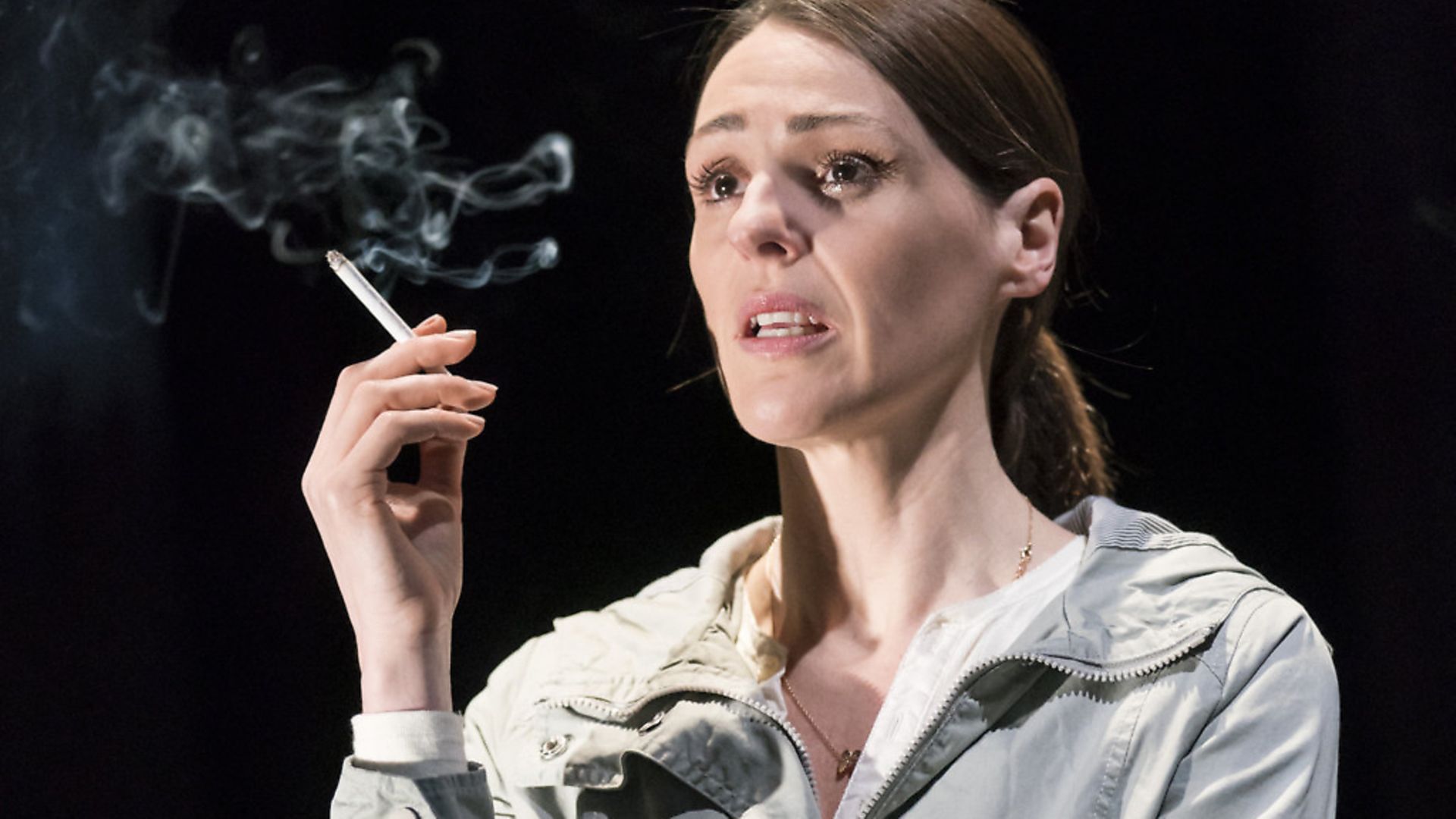 Why the West End show starring Suranne Jones is certainly not one for the faint-hearted.
It never ceases to amaze me what little due diligence some people are willing to put in before they commit the best part of a couple of hundred quid – not to mention a couple of hours of their lives – to a West End show.
Barely half an hour into the revival of Bryony Lavery's play Frozen, I saw one old couple leaving in a state of utter horror, and, after the interval, the number of empty seats around me showed a lot more punters couldn't stomach another minute of it.
But what, honestly, did they expect when they booked tickets to a show about paedophilia? Great entertainment for all the family? Something a young man could book as a special treat for his girlfriend to tell her something about himself? This is an ugly subject, for sure, and, if it's possible to stage something that's the polar opposite to a feelgood show, then this assuredly is it.
Jonathan Munby's production begins with a succession of scenes showing apparently unconnected characters going about their daily lives. There's a psychologist (Nina Sosanya) drinking too much on a plane; a mother (Suranne Jones) in her daughter's bedroom, yearning for her to return; and a loner with a Brummie accent (Jason Watkins), who is sitting on a park bench.
Gradually, their stories begin to entwine with horrific effect: the loner has abused and killed the missing girl. The mother wants to confront him in prison. The psychologist has to decide if it is a good idea. Paedophiles are always said to be manipulative, and Watkins, playing this very difficult role, slyly manages to steal a few laughs from the audience before, in the privacy of his own home, making plain his darker purpose.
Watkins has carved out a niche for himself playing oddballs – he rightly won a BAFTA in the title role of the television drama The Lost Honour of Christopher Jefferies – and he is so unnervingly convincing in this play I found it necessary to keep reminding myself he was only acting.
Sosanya's character inevitably spouts a lot of psychobabble – there even seems to be a serious attempt to put the case that paedophiles only become paedophiles because they bump their heads – but the final showdown between the victim's mother and the man who ruined her life has about it the quality all great theatre possesses: it's honest.
This is an important play, but I doubt very much that it will be a commercial hit. The omens are not good. Almost 60 years ago, Felix Aylmer bravely agreed to play a paedophile in a film called Never Take Sweets from a Stranger. The critics agreed that it, too, was important and even suggested parents should let their children see it to make them aware of the dangers they faced.
In the event, it bombed spectacularly and its producer ruefully observed that the punters just aren't interested in messages, particularly unpalatable
ones.
Most popular