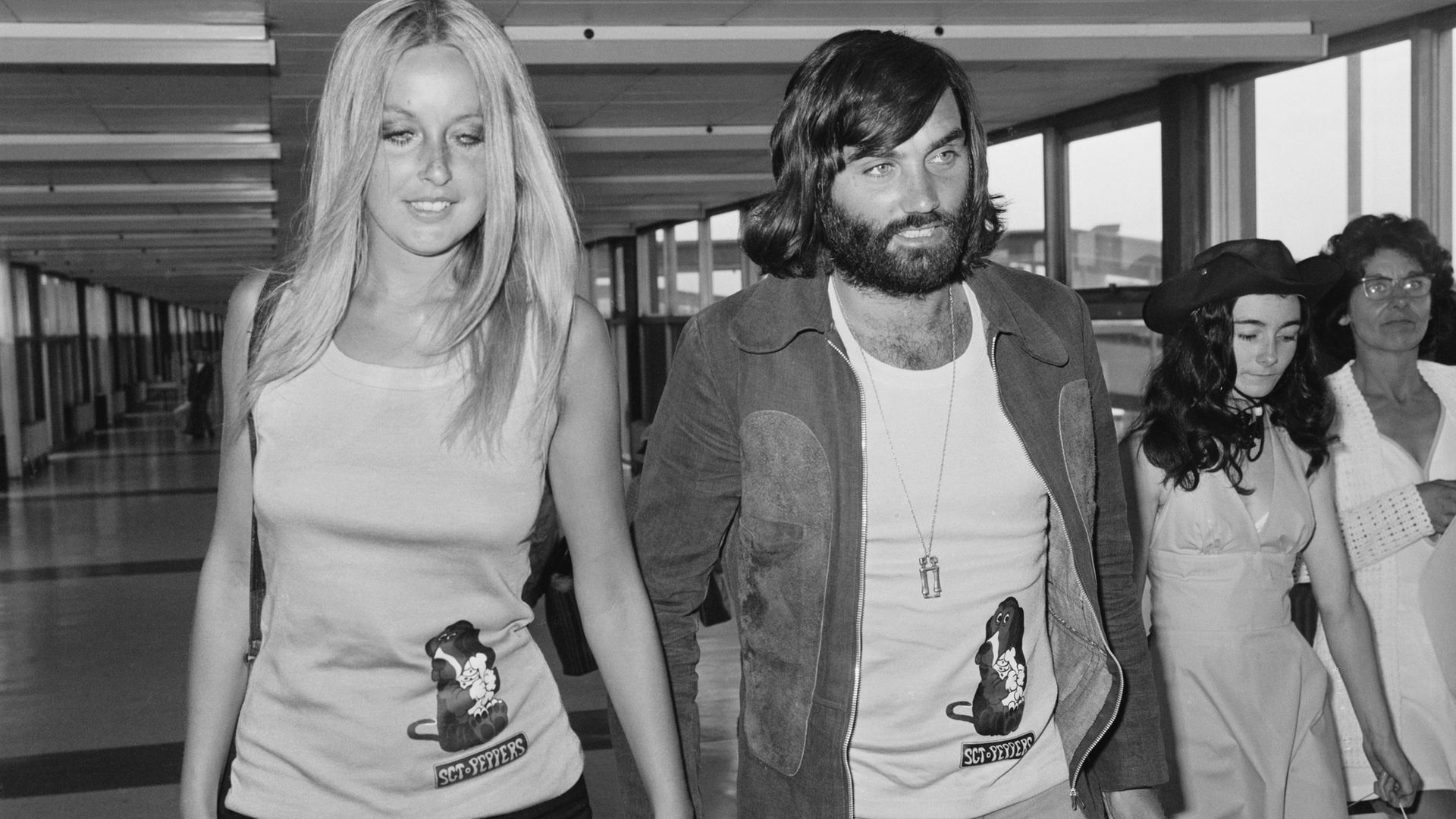 The football genius' nomadic decline after Manchester United is a tale well told. But his brief stint in apartheid South Africa is less familiar. As NATHAN O'HAGAN reports, his spell there set the tone for all that followed
He was one of the greatest footballers ever to grace a football pitch. His natural ability and showmanship set him apart from his peers even in an era not short of individualist talents, and his rock'n'roll image and good looks added an extra frisson to his appeal.
But by 1974, George Best's career at Manchester United was in turmoil. Having threatened to quit the club more than once in the preceding couple of years, he had been persuaded to stay by previous manager Frank O'Farrell. Tommy Docherty, however, had lost patience with the gifted superstar, as had the club's board. It seemed inevitable by this point that his time at the club where he'd spent his entire career to date was coming to an end. But where would he go? Although clearly no longer at his peak, Best's maverick talents and star appeal would surely mean he would have his pick of Europe's top clubs.
So how did he end up playing in, of all places, South Africa?
The South African National Football League, like everything else under the policy of Apartheid, was a segregated one. Founded in 1959, it was also the only professional football league in the country, while black and 'coloured' teams were forced to play in separate leagues. While the governing bodies of various sports had long-since banned South Africa, FIFA, never exactly proactive when it came to taking the correct moral stance, were still two years away from officially expelling them from the game.
Both before and after the ban came into effect, however, the National Football League had become a lucrative market for many British footballers. In an attempt to attract bigger crowds, club boards hit upon the idea of paying British players to come over to South Africa and play in the NFL for a few games.
In the modern era, no footballer would be allowed to travel and play for another team during the close season, regardless of any political considerations, but in the days before players' training regimes were as micro-managed as they are today, and before the financial rewards on offer were so great, a significant number saw playing for a few weeks in the sunny climes of South Africa as an extremely lucrative means of topping up their wages.
Even after South Africa's expulsion by FIFA, the ban applied only to teams rather than individuals, so players still went in large number. And it wasn't just middling journeymen making the trip. High profile names such as Jack and Bobby Charlton, Bobby Moore, Kevin Keegan and even Sir Stanley Matthews would briefly ply their trade there.
Many years later, Roy Hodgson would receive a rinsing from sections of the English press upon his appointment to the England manager's job for his time spent playing for Berea Park in the early seventies.
It was also not uncommon for various Select XI teams to undertake tours, with Jimmy Hill taking a team on what was supposed to be a six-match jaunt as late as 1982, almost a decade after Malcolm Allison had received criticism for having done likewise. Such was the strength of feeling towards anyone breaking the sporting and cultural boycott by the early 1980s, Hill was forced to abandon his tour halfway through.
So Best's South African sojourn was not quite as unexpected as it might now seem. But his signing was still quite a coup by his new side.
The Jewish Guild was a Johannesburg social club that had been set up in the late 19th century. In 1960 they were asked to take over the running of the football team fielded by The Old Arcs club. Changing the team name to Jewish Guild, they entered the newly-established second division of South African football in 1969, gaining promotion to the top flight for the start of the 1971/72 season.
A couple of years later, club directors Solly and Abe Krok were aware of Best's situation in England. As well as his career with United being in a rapid decline, he had suffered the ignominy of being accused of stealing a fur coat and passport from model/actress Marjorie Wallace. At the age of just 27, entering what should have been his peak years as a professional, Best was fast becoming a joke. Jewish Guild's directors took the opportunity to tempt what was still one of the biggest names in world soccer over the South Africa, initially for three games.
Arriving in Johannesburg, Best was set up in a plush rented apartment, and taken to watch his new teammates suffer a 3-0 loss away to Rangers Johannesburg at the Rand Stadium. Afterwards he decided to enjoy the California-like sunshine but, as was sadly his wont, overindulged. As a result, he missed his first scheduled training session with a severe case of sunstroke. This farcical beginning set the tone as Best belatedly attended his first session the following day.
As well as the playing squad and several members of the board, also present was an infamous local stripper known as Ultra Violet. Ultra Violet was a regular in the local courts on charges of public indecency. While the club officials present no doubt hoped Best's lifestyle as much as his ability on the pitch would have provided some publicity and ensured bums on seats, even they must have already been worried that they had taken on too much baggage.
His first game came the following Friday against Hellenic, a game for which the club had rented the Rand Stadium from their Johannesburg rivals, fearing that their home ground of Balfour Park wouldn't be able to accommodate the large crowd they hoped their new investment would draw. Sure enough, an impressive crowd of 30,000 turned up to watch an uneventful 1-1 draw in which Best failed to stand out.
If the Kroks were worried whether they would ever see a return on their investment, slightly better was to come in his next game, as Jewish Guild travelled to Durban for a 2-0 victory against Durban City, historically one of the stronger teams in the league. In the driving rain, Best showed flashes of his old genius, laying on the second goal. His performance in this game was enough to earn him a two game extension to his deal. Providing an assist against Durban City proved to be the highlight, and interest waned, with Best finishing up his spell with a home appearance in front of just eight thousand people at Balfour Park.
A first spell away from Manchester United that was more notable for a case of sunburn and a run-in with a stripper – who ended up on yet another charge of public indecency as a result of her appearance at Best's first training session – rather set the tone for what remained of his playing career, as one of the most gifted players of all time became the ultimate footballing nomad.
His next stops were Dunstable Town and Stockport County, and three games in Ireland for Cork Celtic before spending several spells in the North American Soccer League. Stints with Los Angeles Aztecs, Fort Lauderdale Strikers and San Jose Earthquakes were broken up by spells with Hibernian and a return to English football with second division Fulham. His career eventually petered out with short interludes in locations as diverse as Hong Kong, Bournemouth, Australia and his native Northern Ireland.
Best's life after football was defined by his battle with alcoholism and his notorious appearance on Wogan, before his tragic but inevitable early death in 2008.
Given its brevity and low profile at the time, it is perhaps not surprising that Best's spell in South Africa is barely remembered by most. Looking back, though, it can only be seen as the beginning of the end for one of the most iconic stars ever to play the game.
South Africa's soccer story
In 1977, the whites-only NFL merged with the National Professional Soccer League, which featured black teams. They formed a new 'non-racial' league (also named the NPSL), where the white teams were allowed to field a maximum of three black players.
A row over funding saw a breakaway league formed in 1985, the National Soccer League, before the two merged once again in 1995 to form the Premier Soccer League, which still exists today.
As a football club, Jewish Guild had vanished even before the end of the NFL. The club merged with Johannesburg Corinthians in 1975 to form Guild Apollo, which later became Roodepoort Guild, before folding in 1977. The Jewish Guild continues as a social club, in the Linksfield suburb of Johannesburg, and still competes in lawn bowling.
Most popular