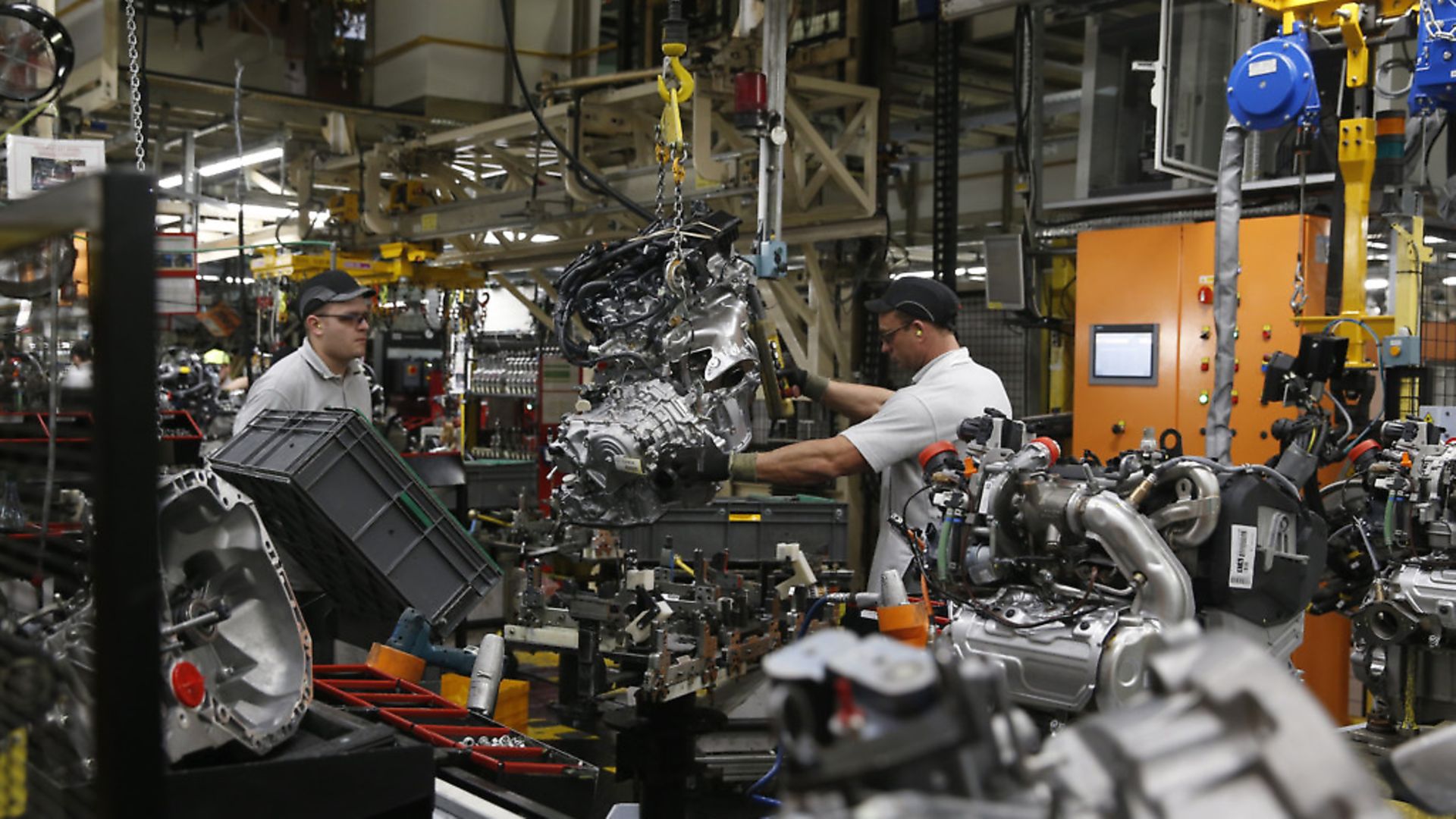 The takeover tussle involving GKN and Melrose is a tale for our times, says ANGELA JAMESON
You think football managers are entertaining when they start taking pot shots at each other? Try following a corporate takeover battle.
Next week will see the culmination of an unexpected and precocious assault on one of Britain's biggest and oldest engineers – GKN – which supplies both the aerospace world and the car-making sector.
The aggressor, Melrose, is a small takeover specialist whose modus operandi is to snap up struggling manufacturing businesses on the cheap, make some changes and sell them in three to five years.
It's hardly Cadbury v Kraft, or even Pfizer v AstraZeneca. So why then has this particular takeover battle got everyone so excited?
Well for a start there's the price tag: Melrose's final offer values GKN at £8.1 billion. Then, the oldest story in town, it's a David versus Goliath battle.
However, it's not as simple as siding with David. Imagine David as an irritating little upstart, who has spotted a vulnerability in a venerable and stately giant. Vince Cable thinks that Melrose represents the ugly side of financial engineering. But that's not the view in the City, where a single pound invested in Melrose in 2003 would now be worth £17.70 after some fantastic successes.
Then there is the question of what GKN represents. Not only does this manufacturer have 6,000 UK employees, but it is one of our few remaining hi-tech engineering companies.
It operates in important markets – cars and planes – and it is at the forefront of research and development in important new areas of innovation, such as electric vehicles.
Moreover, it provides parts for the Eurofighter Typhoon and the US defence industries, based on technologies it has been investing in for decades.
If this was a US or Chinese aggressor, rather than a home-grown assault, then politicians would surely be crying outrage. Theresa May's much-touted industrial strategy was supposed to safeguard and help the GKNs on our shores.
And then there is also the not inconsiderable matter of GKN's pension deficit – of £1.1 billion. Melrose initially said that a £150 million payment into the scheme would be enough, now it's prepared to pay in £1 billion to clinch the deal but unions are still not impressed.
GKN's chief executive Anne Stevens has put up a robust defence of the business, proposing selling off the automotive side of the business to US rival Dana. A last-minute sweetener has even seen Dana propose a UK listing.
Frankly, Melrose has pushed GKN to move more quickly and strategically than it has in years and the shareholders have seen their shares leap in value, with the promise of a capital return if GKN's management stay in charge.
But it is still impossible to judge who will emerge the victor and the war of words between the two sides looks set to continue into the final week. Some big investors in the City (companies like Aviva in which most of us are investors through life insurance and pensions) hold shares in both companies. Ultimately their decision will be based on which management approach they like best.
There is also something of an allegory of Brexit in GKN's tale. Initially GKN claimed Brexit would not weaken it, but as departure from the EU has got closer question marks over how it would survive if Airbus pulled work from the UK have not helped.
Yet Airbus has also been the potential saviour of the existing management team, saying that it would be 'practically impossible' to give new work to GKN if its new owners were not focussed on a long-term view.
But it was fundamentally problems in the US that undermined GKN and made it vulnerable to a takeover bid.
David Davis may be able, this week, to trumpet an EU concession that will allow Britain to strike trade deals 'with old friends and new allies' but he cannot guarantee that new agreements will be better than those that are lost. Nor can he overcome bad deals that businesses make on their own.
Unlike the Brexit negotiations, the future for GKN will, very soon, be determined in London. Europe – in the shape of Airbus – will try to win this one but ultimately it is shareholders who get to choose whether to accept the money today, or the promise of more money tomorrow.
Most popular