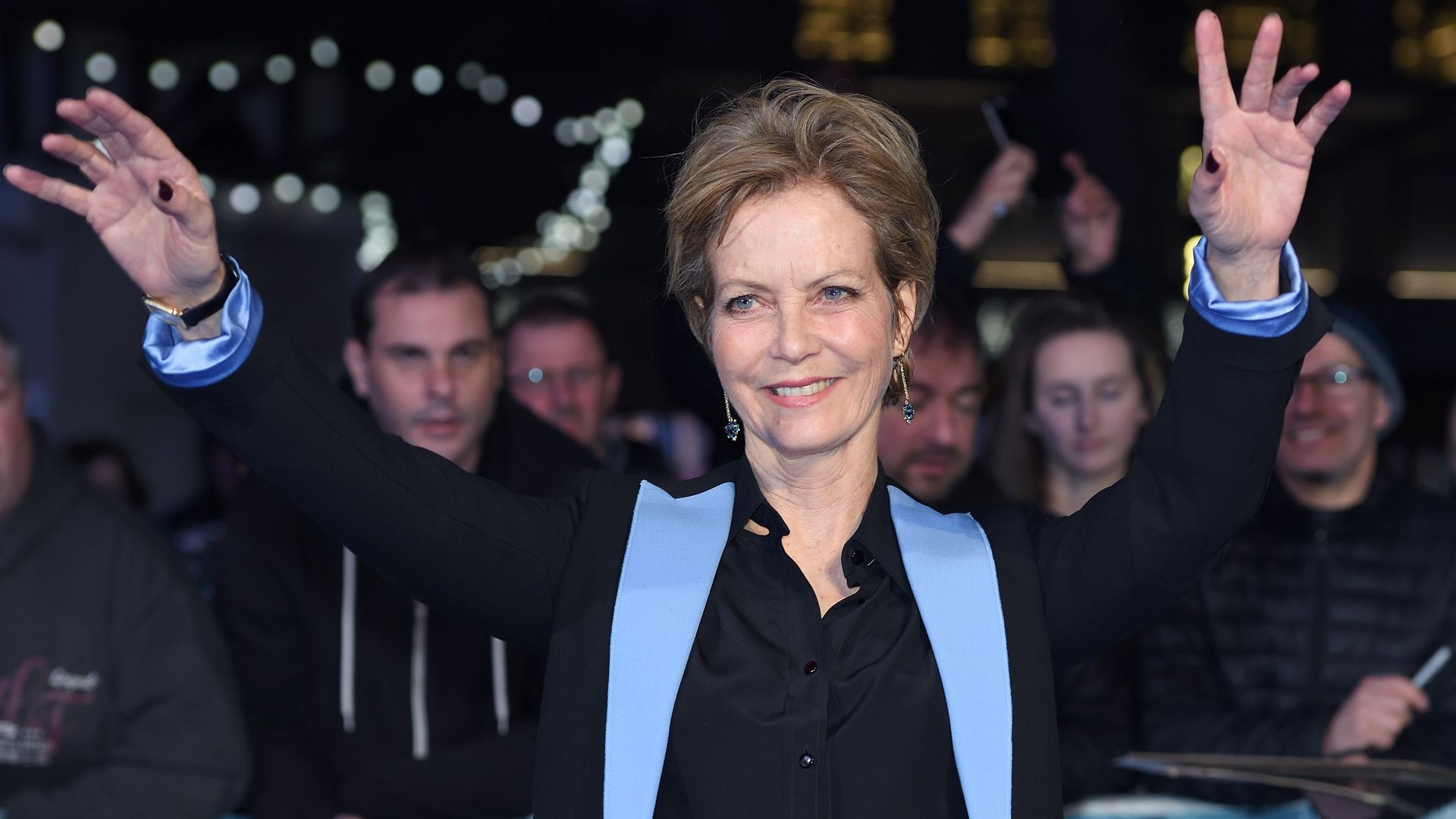 Bill Kenwright's Love Letters and the National's After Life have announced opening dates – but a full return for the London stage seems as far away as ever
As a theatre critic, I am sometimes asked when am I going to start reviewing theatre again. It is not an unreasonable question, especially now that there appear to be stirrings of life upon the West End wasteland.
As ever, it's the impresario Bill Kenwright first out of enforced hibernation with Love Letters, a play starring Martin Shaw and Jenny Seagrove that I managed to review just before Christmas. A few performances on, it was abruptly closed by the second lockdown.
Kenwright says his two stars want to say goodbye properly after they were so rudely interrupted. The plan is for them to reopen at the Theatre Royal Haymarket on May 19 and play for 32 further performances.
I found myself looking in amazement at a full-page advertisement for it in a national newspaper the other day: contemplating how much it must have cost simply to place the ad, let alone re-engage all the creatives, and the risks and the courage involved.
For all Boris Johnson's bold talk, insurance companies are still not willing to compensate producers for shows that can't open on account of further potential lockdowns and that means committing to a specific opening date is still a momentous step to take. There was much excitement about Sonia Friedman announcing her RE:EMERGE season of plays at the Harold Pinter Theatre in London, but, if you look at the website, you see she has still to follow Kenwright's lead and give any dates.
Over the past year, I've had a bewildering number of press releases from theatre publicists announcing, unannouncing and then reannouncing plays that it is hard sometimes to keep track. One producer, put to vast expense by this extreme turbulence, glumly quotes the tagline to the television series Air Crash Investigation when I ask her if she's minded to make any further announcements. "Every takeoff is voluntary, every landing mandatory."
Theatre venues have often been financially supported by the government during the pandemic, but so many of its luminaries are freelance and haven't received so much as a penny. This seems to mean given how, in the good old days, the West End alone generated three per cent of the UK's economic output – more than any other comparable part of the UK, the City of London included – and £17bn of taxes per annum, including eight per cent of all business rates. Some 610,000 people worked there – roughly 10 per cent of London's workforce.
I love theatre people, but they are often not great at being practical and I still keep seeing the same old familiar faces being wheeled out on television to talk airily and tearfully about how "the show must go on." If only they could have engaged more realistically with the government from the outset. Certainly, so far as the commercial theatre is concerned, money should have been specifically requested to insure independent producers against the possibility that their shows might not be able to open.
Better still, it should have been suggested that the government could itself have become the ultimate theatre investor – or "angel" – and invested in shows. This would not only have given it the possibility of a return on its money, it would have given a lot of actors – some of them now reduced to playing venues such as the till at Sainsbury's on the Cromwell Road – the chance to do what they love to do.
Investing in theatre is a perilous enough business at the best of times. With Chris Whitty warning of a further wave of the pandemic to come, and the simple fact that socially distanced theatre cannot be made to work commercially, a lot of angels are understandably reluctant now to throw good money after bad. 
The problem is they haven't clarity when it comes to looking ahead. A show that is opening, say, in the Autumn needs to be announced no later than June to have the runway it needs in terms of promotion and advanced ticket sales, let alone rehearsals, fundraising and casting.
Some venues, such as the National, have of course been able to commit to dates with a show called, appropriately enough, After Life scheduled to open on June 2. No one will, however, be left personally impoverished if that can't go ahead, and that is why, so far as commercial theatre is concerned, it's time the conversation between the theatre industry and the government became practical.
Most popular