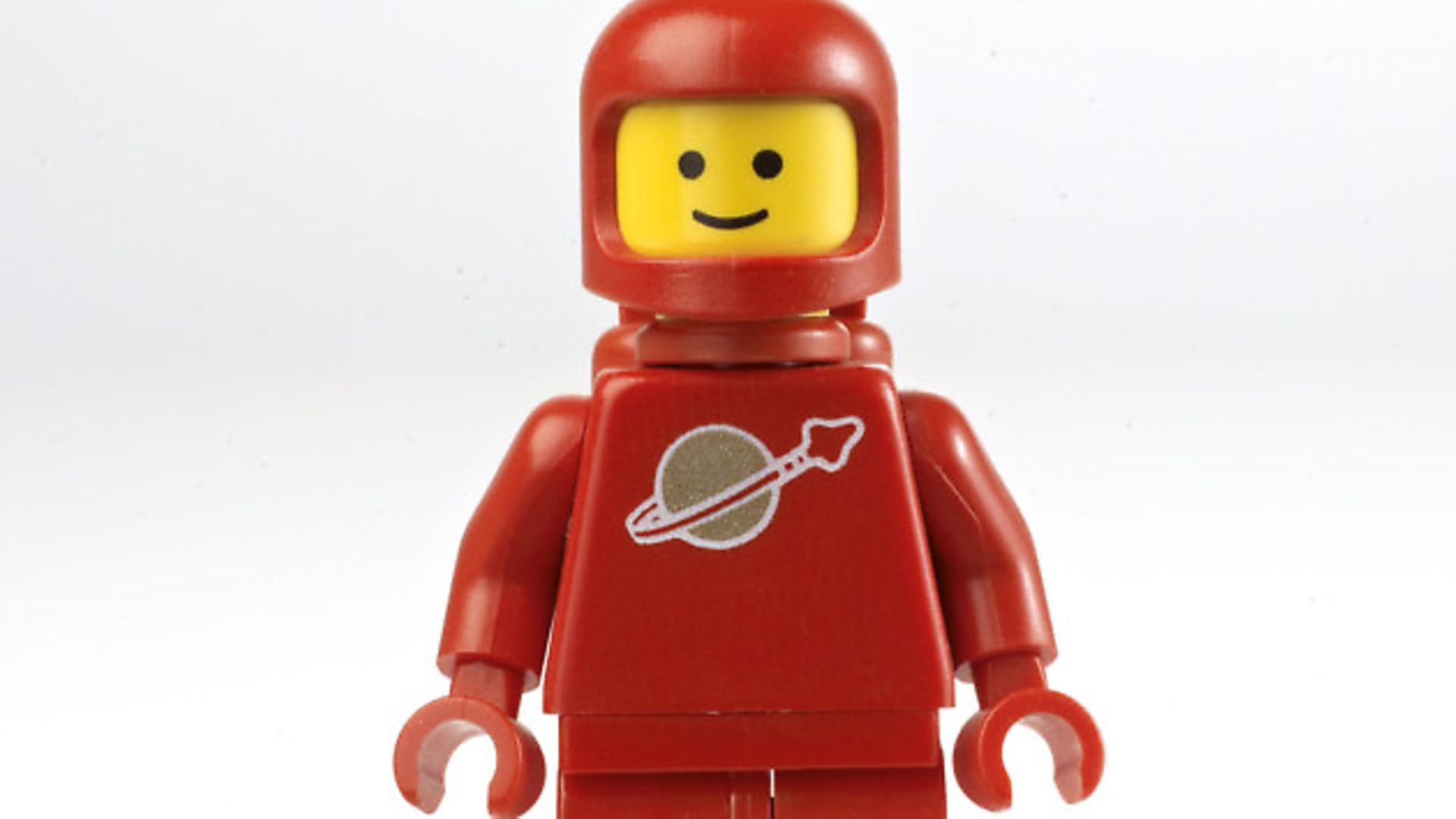 The rise, fall and rise again of one of Europe's great success stories
When Ole Kirk Kristiansen began to craft wooden cars and aeroplanes in the small Danish town of Billund in 1932, he founded a toymaking business that is now one of the biggest in the world.
In the first half of last year Lego brought in revenue of $2.1bn, and thanks to a strategy combining themed sets, spin-off movies and lucrative franchise tie-ins its position looks assured for some time to come.
But only a decade ago things were very different. In 2005 the company, which remains headquartered in Billund, stood at a crossroads after two years of posting multimillion dollar annual losses.
So how did Lego turn itself around into one of the world's most ubiquitous European success stories, the toy manufacturer with the highest revenue in the world?
It is a story that will be studied for years to come in business schools, but its foundation remains the simple appeal of creating a miniature world – an idea that appeals to children from the poorest backgrounds through to US president-elect's Donald Trump's daughter Ivanka, who as a girl would sit beside her father in Trump Tower while he managed his business, creating her own property empire on the floor from Lego bricks.
While American children are far from immune to Lego's appeal, Europe remains its stronghold, with its position in the US remaining a little weaker.
'In terms of the markets where they're most successful, I would say the Nordics, because they're from Denmark,' says Frédérique Tutt, global toy industry analyst at NPD, a worldwide market research business. 'But they're also absolutely massive in Germany and if you go into German toy stores you would be amazed by the amount of Lego there is. Germany, France, Belgium are strong markets. They are also number one in the UK and the UK is the largest European market.
'One that might be tougher to crack is the American market. They're still doing great – they're number three in the US, only second to Mattel and Hasbro, which are American manufacturers – but I think there are cultural reasons to do with how kids play and how does a superhero resonate with them, for example.'
For one, it is suggested that European families are more keen on collaborative play in which parents help children with their toys, whereas Americans often prefer children to play in a more self-contained manner.
'If you ask an American little boy to visualise Spider-Man,' adds Mrs Tutt, 'he is probably going to think about an articulated figure with two legs and two arms. If you ask a European child they will probably say the same but will also mention the Spider-Man set from Lego – or with Batman, where they can build a Batmobile. We like different toys depending on the continent. The Americans are more into dolls and figures and we are more into mini-sets like Lego or Playmobil.'
Eighty-four years on from the company's humble beginning, Lego has endured through generations to the point where a good many children have retained their interest into adulthood. What was, for decades, a child's toy has become a phenomenon that appeals to all ages.
In fact, there are so many grown-up Lego enthusiasts now that they self-identify by an acronym. Richard Carter, 29, lives in Newcastle and spends much of his spare time building a Lego metropolis. He is a fully signed-up AFOL, or Adult Fan of Lego. His passion for building has taken a similar trajectory to many other AFOLs, he explains.
'I was quite heavily into it as a child, and while I went to university there was a bit of 'dark age' where you lose interest. But then as I began my career, I thought 'What better time to need playtime than when you've got the stress of bills and jobs?'.'
In an age of distraction where many of us spend our days gazing at screens, it's easy to see the appeal of something tactile that absorbs you, stops you checking your phone and gives the satisfaction of building something tangible. That's certainly one aspect of the pleasure for Richard, who runs a web design agency.
'I think it's partly that and partly an escapism,' he says, 'but also the satisfaction of being able to build something substantial in size. And if you have kids, it's something you have in common with them. In a way Lego has that universal appeal. My girlfriend has a four-year-old nephew, and I love Lego as much as him, and he loves that he can come to our house and it's full of Lego. There's that connection.'
Like many other AFOLs, Richard is a member of a Lego club. There are various of these – Brickish and Brickshare for instance – and they hold regular shows around the UK, displaying extravagant creations and holding competitions to see who can build a specific set fastest.
Richard takes on building commissions to order, such as a Lego mosaic of a favourite family photograph or a bespoke model to celebrate a particular occasion, and otherwise enjoys devising MOCs – that's Lego lingo for 'My Own Creations'. His house is gradually becoming filled by a plastic world assembled from the Lego City range of sets, which combine to create a minifigure-populated cityscape spanning from a fire station to an Alcatraz-like 'prison island'.
'I try to do something new every year,' he says. 'This year I've had a train station and a bit of scenery to go with that. I have a bit more work to go on that, and I have an airport in progress as well.
'I was involved in a project for Durham Cathedral to build a scale model of the cathedral; there were about 70 volunteers and I used to take Wednesday afternoon off and help. It was £1 a brick for tourists – they paid and put a brick on to the section we were building at the time. That was about 300,000 bricks. It's quite impressive. That's one of my favourites that I have personal attachment to as well.'
Such elaborate constructions are a far cry from the first Lego toys. A couple of years after Ole Kirk Kristiansen began making miniature wooden vehicles, his company settled upon a name derived from the Danish 'Leg Godt', meaning 'play well'.
Its first successful plastic toy was a model tractor, and in 1950 it launched Lego Plastic Building Bricks. Since then it has grown gradually into a global phenomenon, though in the late 1990s the company ran into serious trouble.
'The number one fact is that Lego has become the number one toy manufacturer in Europe, selling the most toys in terms of value,' says Frédérique Tutt.
'That has been done with 10 years of consecutive growth. This came however after a major trauma following the previous Star Wars movie in 1999, where they had major success with that episode, and the year after they had major trouble. Sales were not as strong and they realised that too much of their turnover was relying on licences, and they thought this was not a business model they were comfortable with.'
It was around the turn of the century that the company hit the doldrums. In 2003, the Lego Group reported a $220m budget deficit, which prompted its president Poul Plougmann to be replaced by Kjeld Kirk Kristiansen, grandson of Ole Kirk Kristiansen.
Budget cuts saw almost 1,000 employees made redundant the next year, but that October brought an even larger deficit. Kristiansen then stepped down as president. Jørgen Vig Knudstorp became the first non-family member to run the company, and soon the decision was made to sell the four theme parks, including Legoland Windsor. They are now mainly owned by Merlin Entertainments, with Lego retaining a 30% stake.
Other changes were also put in place.
'They decided to move away completely from third-party licences and started developing their own themes,' Mrs Tutt said. 'So they started to develop their own stories: for example Lego Ninjago or Legends of Chima or Nexo Knights, which are like a cartoon Disney would develop.
'So the kids get interested and motivated and enthused and get an emotional connection with the storyline, and want to buy the sets and make their own stories connected with the sets.'
Coupled with that approach is what looks set to be a lucrative series of Lego animated films.
'They went one step further after that by doing the Lego Movie,' which was released in 2014, 'and next year they have two more coming out, Lego Batman and Lego Ninjago, so that's boosted their sales figures once again,' says Mrs Tutt.
'So by doing that they're really competing with the likes of Disney and the major US studios. They are not the only ones to do that: if we compare with Hasbro for example, the second biggest global manufacturer, they do the same with Transformers, so this has become something normal if you like for the major manufacturers.'
Richard Gottlieb, owner of the New York-based consultancy Global Toy Experts, adds: 'Lego has had a fascinating 20 years. The company, in the doldrums a little over a decade ago, made some tough decisions and turned itself around. They sold off the theme parks (a painful decision I am told) and focused their efforts, not just on themed sets, but embracing digital play as well.
'As a result, Lego is now known for both 'high touch play' through its traditional bricks and 'high tech play' through its digital and physical/digital formats.'
Recently the biggest business challenge has been creating enough Lego to keep customers happy. Last year the company had to scale back its advertising in the USA to reduce demand, because it was struggling to cope with a 25% increase in annual sales. Its approach to tackling this has included building its first factory in China while expanding its existing factories in Mexico, Hungary and Denmark. (As well as its Danish headquarters, the business has main offices in London, Shanghai, Singapore and Enfield, Connecticut, in the USA.)
Now there are tie-ins such as Lego Disney Frozen – where you can build Arendelle Castle and install characters such as Anna, Elsa and Olaf the snowman – and a Star Wars Resistance X-Wing Fighter, which at £79.99 is expected to be one of their bestsellers this Christmas.
There's also Lego Friends, which has attracted criticism for being explicitly aimed at girls. Its launch was a major departure from its earlier marketing message, that stressed Lego was not gender-specific.
In 1973 the Lego packaging included a letter to parents reminding them that: 'The urge to create is equally strong in all children. Boys and girls. … A lot of boys like dolls' houses. They're more human than spaceships. A lot of girls prefer spaceships. They're more exciting than dolls' houses. The most important thing is to put the right material in their hands and let them create whatever appeals to them.'
Mrs Tutt, on the other hand, argues in favour of Lego's business decision to market the Friends range in this way, just as it has with its Lego Elves range.
'Another reason for their growth is that they have moved a little more into girls by devising some themes particularly for them, although there is the gender question. Some people try to make an issue out of everything. I don't buy into that. I think Lego tags on to themes that are meaningful to girls.
'Girls can still buy a box of bricks and build their own things. The fact is that they increased their sales figures tremendously by developing things like shopping, or the vet, music, the kind of thing girls are into. So they were smart to do that.'
And what of the future? Mrs Tutt's view – and she stresses that it is only a personal opinion – is that it ought to maximise the educational aspect of its appeal.
'I think Lego will continue to develop their own themes; I think they will try to strike the right balance between their IPs, intellectual properties, and third-party IPs, which is important. I think they could, or should, think about movement for Lego, introducing action maybe.
'We see at the moment an appetite for everything STEM – Science, Technology, Engineering and Maths – and I think Lego is well-liked in Germany, for example, as an engineering toy you build. They could take that a little bit further and expand to introduce more coding and programming, for all ages and all price-points.'
The heart of its appeal, though, will always lie in the old-fashioned straightforwardness of its multi-coloured plastic bricks. Lego know this, and nowadays they are not ones to miss a marketing trick. Witness the recent introduction of Lego Classic, boxes that just contain bricks and no instructions, making a selling point of its simplicity amid today's baffling diversity of Lego ranges.
It's yet another aspect of a strategy that's allowing children – and AFOLs – to create their own imaginary worlds, while establishing this Danish cultural phenomenon as the real world's richest toy manufacturer.
Keiron Pim is a freelance journalist and author
Most popular