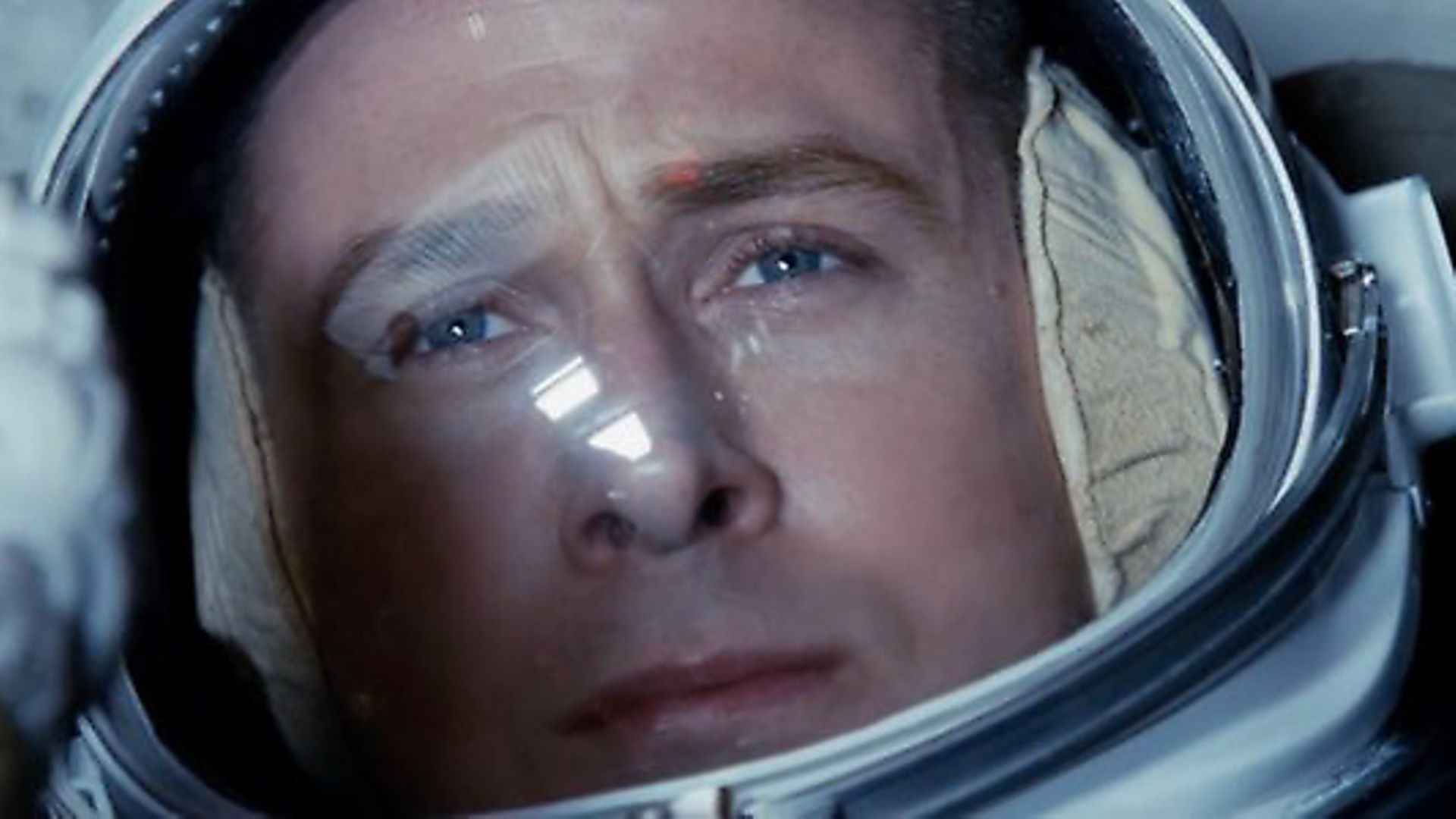 This year's Venice Film Festival delivered hit after hit after hit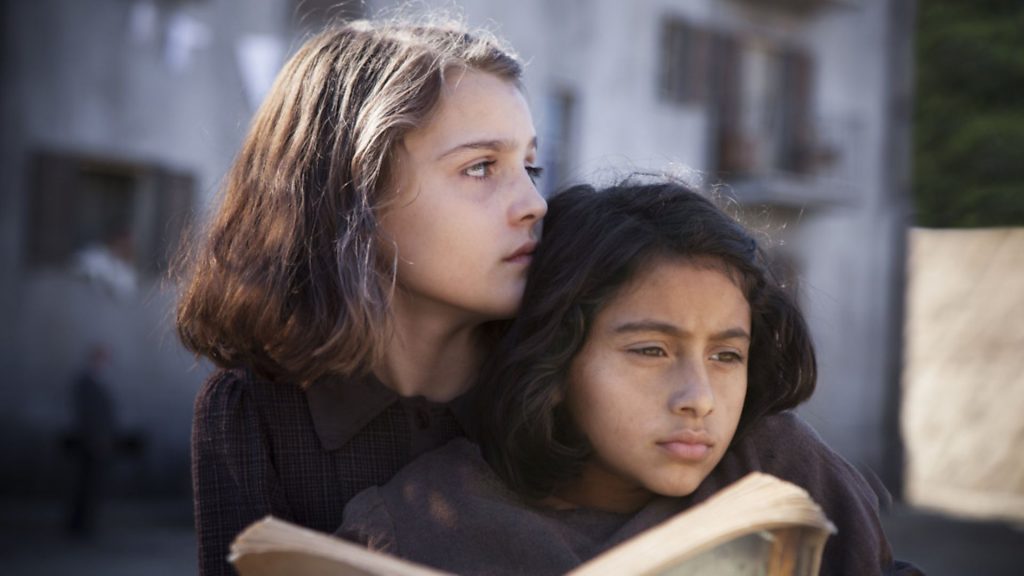 Often when reporting on a film festival, the temptation is to sift the movies for themes in a strained attempt to intuit what the world's filmmakers are saying about the state of the times in which we live. There was no need to for this at Venice 75 – because the most striking unifying theme was, quite simply, how good the films were this year.
Following a couple of wobbly years, Venice – the world's oldest film festival – seized an opportunity to parade a captivating mix of sure-fire awards contenders, remarkable world cinema auteurs and lashings of red carpet glamour.
Each day brought a tantalising programme of unmissable major films. We had lift off on the Lido with Ryan Gosling as astronaut Neil Armstrong in First Man, directed by Damien Chazelle who had such success launching La La Land at Venice two years ago.
It starts, in 1961, with a fantastic sequence of Gosling in a fighter jet piercing the earth's atmosphere to burst into space and then re-entering, a bone-jangling stunt that emphasises the lo-fi nature of early space exploration.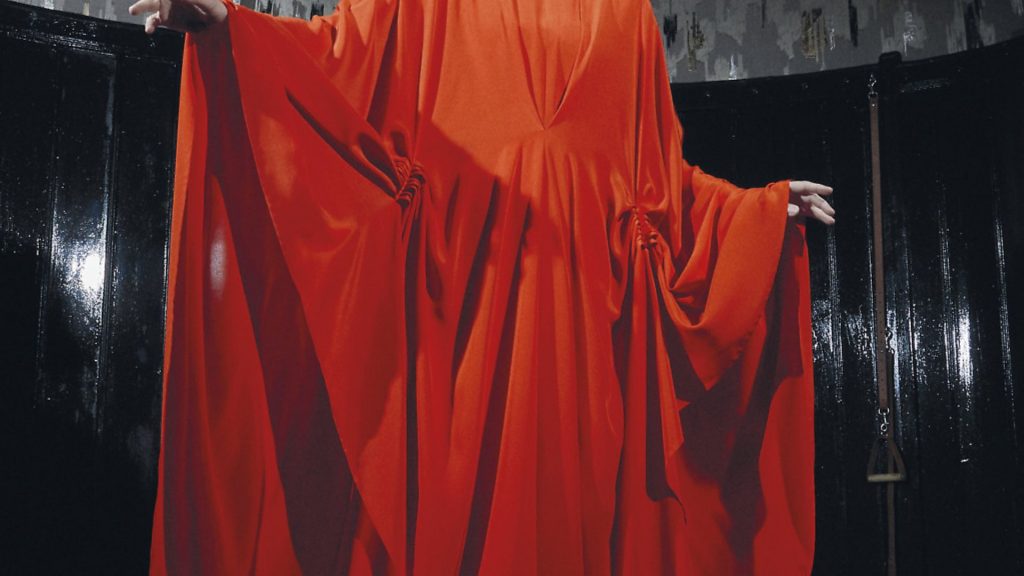 Back on earth, the film looks at Armstrong's family life, his wife Janet played with inner steel by Claire Foy, and the defining tragedy of the death, from cancer, of their little daughter Karen. And we build from there to the moon mission and landing, and that extraordinary phrase.
In space, the film is top notch. How refreshing to watch a retro-fitted space film from an analogue age: you hear the metal creak, the rivets wobble, the dials spin. It's all knobs and flicked switches, barely more comfortable or sophisticated than a Second World War submarine. Or a flight on Ryanair.
The stuff on earth is less interesting as it conveys Armstrong as a quiet, withdrawn figure. There's no hint in him that he might come up with one of the most quotable couplets in history, nor one of the most famous people in the galaxy. Still, First Man is a fine film and a great launch for Venice.
But like a good chart show, the hits just kept on coming. Olivia Colman, that cherishable British actress, firmed up her position as the new Judi Dench with a fabulous performance as Queen Anne in The Favourite, by Greek director Yorgos Lanthimos. Put your money on her for an Oscar nomination as the obese, gouty, lonely Queen who's wheeled about her court by scheming Lady Marlborough (played with icy ambition by Rachel Weisz) and then transfers her affections to a scullery maid, Abigail Hill, played with sharp wit – and a decent British accent – by Emma Stone.
Greek satirist Lanthimos (The Lobster, The Killing of a Sacred Deer) sneers at the foppish aristocracy through fish-eye lenses and long, cold looks, all beautifully clothed by the magnificent costumier Sandy Powell. It's one of those rollickingly, sweary, entertaining takes on the British period film, more New Romantic video than Sunday night stroll. And funny, too.
One of the biggest topics of conversation on the Lido was the Netflix question. Cannes and the streaming giant had come to loggerheads last May in a stand-off over theatrical exhibition in French cinemas, prompting Netflix to withdraw all their prestige titles from the festival. The Croisette's loss was certainly the Lido's gain, with seven Netflix titles floating in.
Now, I can't vouch for what they might look like when viewed on your computer, mainly because I saw them here, on the big screen, and, well, they looked like films to me. Certainly, ROMA, by Mexican director Alfonso Cuaron, looked like a winner when the Golden Lion is given out on Saturday.
Cuaron, whose Gravity opened Venice in 2013 and went on to win him an Oscar, is back on Mexican soil for the first time since his Y Tu Mama Tambien of 2001 (Roma is the name of a district in Mexico City) and the result is glorious – a black and white rhapsody about his own well-to-do childhood, but told from the point of view of the family maid Cleo.
Every frame bustles with early 1970s life, either domestic (when confined to the family's pleasant city house and lively dog Burras), or social when we go out onto the streets of Mexico City, where marching bands play, traffic beeps, workers protest, a human cannonball lands in a net, a wedding party revels and simmering class resentments rumble along with the earthquake tremors.
Many of the scenes Cuaron orchestrates (he writes, directs, produces and works the camera) leave you breathless with their technical prowess and emotional resonance, which can be charming or devastating.
Stars were born here, too. Bradley Cooper struck Hollywood gold with his directing debut A Star Is Born, which put Lady Gaga on the red carpet and on the big screen, playing the Judy Garland/Barbra Streisand role, an ordinary girl with an amazing voice and plucked for fame by a famous rock star. Impressive work from all, and an entertainingly enjoyable modern melodrama.
I loved Doubles Vies (Non-Fiction), a wry comedy of post-modern manners by that ever-so-clever French director Olivier Assayas. It might be the most French film ever made, full of neurotic Parisian writers, actors and publishers chatting about the crisis in culture, drinking wine and smoking before having affairs.
Alain (Guillaume Canet) is married to Selena (Juliette Binoche), and they're both cheating on each other, he with Laure (Christa Théret, gorgeous), the new head of digital marketing at his publishing house, she with Leonard (Vincent Macaigne) a married author who has turned their dangerous liaison into a thinly-veiled new novel – which Canet's Alain is now refusing to publish. Much talking ensues, in various rooms, bars, restaurants, apartments and homes. Brilliant.
Italian homers included Luca Guadagnino (Call Me By Your Name, I Am Love), with his stylish horror homage to Italian Giallo legend Dario Argento's Suspiria. Tilda Swinton is the domineering dance mistress Madame Blanc, no doubt channelling Pina Bausch, in a 1970s Berlin troupe where American student Susie Bannon (Dakota Johnson) comes to play a lead role but gets caught in a web of witches and proto-facism. The film is too long and might be too weird for many, but it bursts with power and striking images, crunching with shattered mirrors and broken bones.
Also anticipated by the locals – and by many around the world – was My Brilliant Friend, a four-part, big budget, television adaptation (the first of a mooted 32 parts from HBO and Rai) of Elena Ferrante's best-selling novel about two girls growing up in a poor Naples suburb. Directed by Saverio Costanzo – and using the Neapolitan dialect so much that subtitles are needed, even in Italian – the two little girls in the opening episodes I saw were terrific and the atmosphere grows and grows as their friendship blossoms and the series widens out against a backdrop of crime, domestic violence and modernisation.
Possibly my favourite current French director, Jacques Audiard (Dheepan, A Prophet, Rust and Bone) unveiled his first English language movie, a Western, teasingly called Sisters Brothers, because it's about a pair of notorious assassin brothers (Eli, played by John C Reilly, and Charlie Sisters, played by Joaquin Phoenix) on a mission to kill Riz Ahmed's gold prospector Hermann Kermit Warm, while Jake Gyllenhaal is a private detective also on the trail.
This is very funny, erupting into violence and poison, a film in which people sleep with their finger on their gun trigger, with hints of The Treasure of the Sierra Madre and countless other Westerns, but always filtered through Audiard's coolly cinematic eye. It thunders along, looks marvellous and Alexandre Desplat's score is one of his best. One should point out, too, that for all the dazzling wide open Western vistas, it was shot in Almeria, Romania and Belgium.
Italian documentary maker Roberto Minervini presented a stunning documentary called What You Gonna Do When The World's On Fire, about various black characters in New Orleans where increased racist activity by cops and Klan has lead to the founding of a New Black Panther movement. It is beautiful, humane and shattering, a clear masterpiece.
And came Sunset, another extraordinary visual assault from Hungarian director Laszlo Nemes, who won an Oscar for Holocaust drama Son of Saul, now bringing a similar torrent of technique to the story of a young woman in 1913 Budapest and the collapse of the proud, wealthy, decadent Austro-Hungarian Empire.
I confess the film had me both hooked and lost, but you certainly can't take your eyes or ears off it for a second of its 142 minutes. Irisz Leiter returns to get a job in the family hat store years after her parents were killed. Her presence seems to shock everyone and they want rid of her, but Irisz (Juli Jakab) won't leave town.
She discovers a brother she never knew is now a notorious anarchist and murderer and she goes in search of clues amid scenes of chaos and torch-bearing revolution, while the empress visits for a hat-fitting and the mysterious Mr Brill (played by that amazingly threatening Romanian actor Vlad Ivanov) glowers over his brood of milliner girls and a lavish anniversary party for the hat shop.
Nemes shoots in claustrophobic, unbroken close-ups, either right in Irisz's face or practically breathing down her neck. She's in almost constant motion, either running right into danger or fleeing it while we have to work out what's really going on by looking and listening to noises off, or in the background, where the old Europe seems to be crumbling. 'It's happening again,' warns one ghostly voice in the most haunting, troublingly prescient film of a relentlessly extraordinary 75th Venice Film Festival.
Most popular