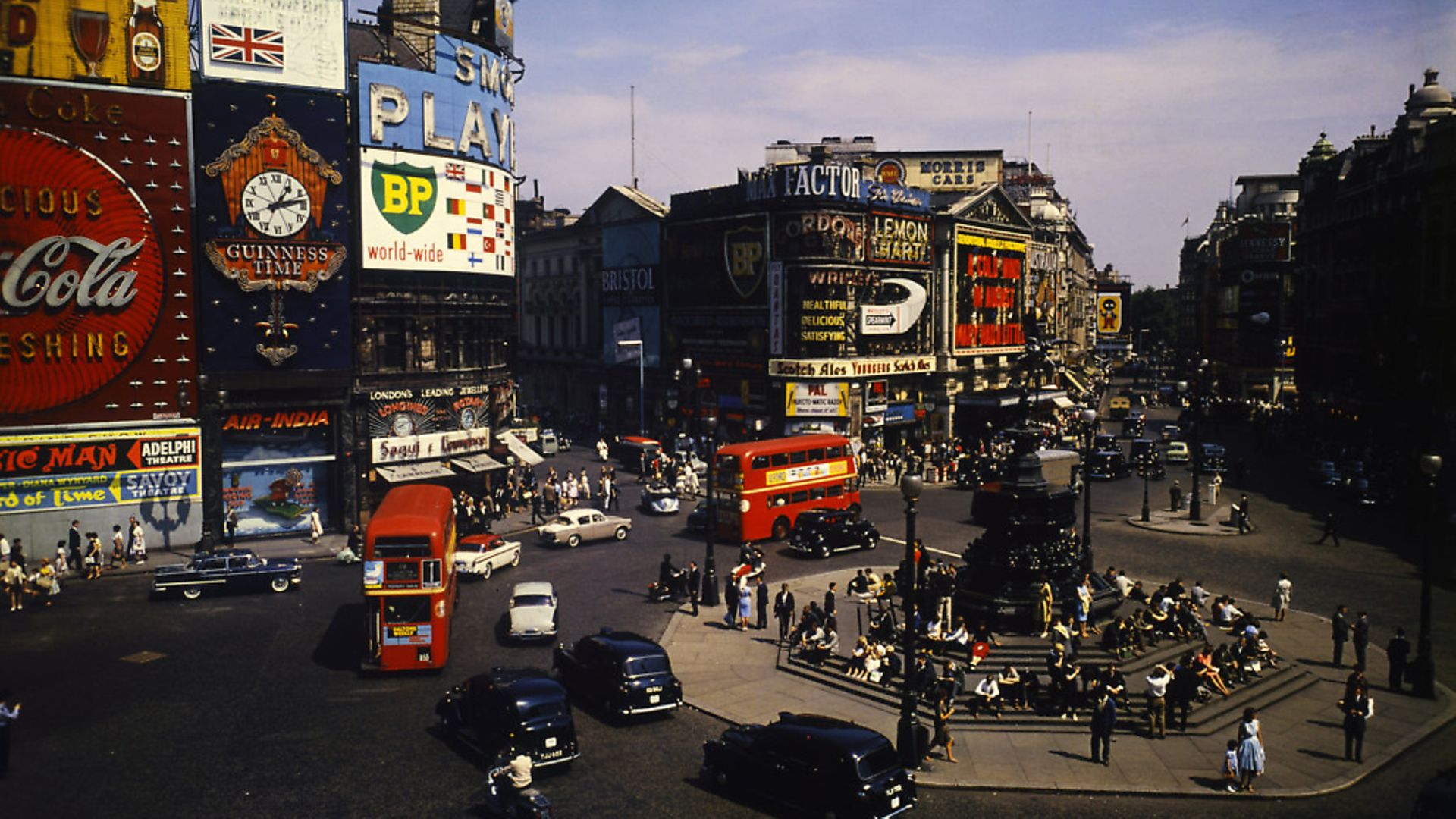 JASON SOLOMONS on a new book which captures – and cherishes – the idiosyncrasies and occasional flaws of the capital.
London is the best city in the world. As soon as you surrender to this indisputable fact, then you can set sail on the tide of emotion and information that swells through a new book, by broadcaster Robert Elms.
Elms, it's true, has travelled far but nothing compares to London for him, the city where he's from and where he's hosted a daily radio programme for the last 25 years, a show whose energy, devilment, enthusiasm and sheer passion for London has seeped into every page and episode of the book.
'I'm not saying London is better than everywhere else – and it certainly isn't easier,' he writes. 'Paris, Venice, Seville, Prague are probably more beautiful, Rome more ancient, New York and Hong Kong more breathless, Berlin cheaper and more creative but traumatised, Mexico City more magnificently thrilling. Istanbul,' he concedes, 'is perhaps our closest kin, just as intriguingly historic and vibrantly contemporary. But none of these places has our stories.'
First, a confession, or rather a declaration of interest. I've been the film critic and correspondent for said radio show on BBC Radio London for nearly 20 years, and I'm also lucky enough to be its deputy host, whenever Robert's away, visiting other places (presumably just to check they're still not as good as London).
So I know the depth of love and pride the listeners and the presenter have for London and its people, for its layers of life.
Because that's what this book is about more than anything. Subtitled 'A Memoir of a Shape-Shifting City', it is about how the city's rhythms and iterations, its epic sweeps of history and its tiny gradations over time have manifested themselves on the make-up of the Elms family – and, by extension, on us all.
Anyone who knows Elms and his show will have noticed a tendency to romanticise the past. But the book slightly distils that notion and has just as much admiration for the present, examining how the city changes to fit each generation, the buildings, streets and people all coalescing to work and equal effect on each other.
He's as fondly excited and worried for his children's future as he is concerned about the working-class conditions that must have met his ancestor Frederick Elms in 1862 when said workhouse urchin traipsed from Uxbridge and into Notting Hill.
Elms examines food, music, fashion, riots, markets, politics, cricket and football, street hawkers and, of course, property.
Each topic gets a chapter or a sub-chapter and each chapter meanders like the Thames, twisting within itself, curlicues of poetic prose rising and darting back through time, all through the personal Elms prism.
So his memories of London food are about Wimpy bars and the legendary bender sausage, through to the arrival of curry houses and Chinese takeaways in the 1970s, Soho brasseries and Conran gastrodomes and unrepentantly expensive sushi in the 1980s, to the panoply of coffee bars and world street foods available now. And it's about what his mum would have cooked, boiled and eaten (and would certainly not have eaten), through to his oldest brother's first tandoori order, to his youngest daughter's recent vegan conversion.
Similarly, the chapter on London movies is about going 'up west' to the Odeon Marble Arch for a treat with his late dad, a story of getting dressed up, picking up a programme, slurping Kia-Ora, strawberry Mivvis, intermissions and the enormity of the screen. But it's just as much about how that landmark big screen isn't there anymore. 'It's gorn,' as he says, the only way he knows how to. Things change.
As the great picture palaces mutate and wither, so too the old record shops and the long-gone nightclubs, some of which exist only in the mind and memories of those still capable of having them – Beat Route, Blitz, Le Kilt, the Limelight, the Wag, Legends, Taboo, the Mudd Club…
The book is full of pop-ups, a phrase you'd have thought was familiar to the instant times of now but which, this book proves, has been the way of the city forever.
Elms knows the city is powered by its people, so his interest is in the blokes who ran these nights – the Maltese gangsters, the Trinidadian dealers, the pimps, the heavies, the Welsh DJs, the preening fashion students and his mates who became Spandau Ballet or his lover who became Sade.
Similarly, he's ineffably proud of the cultures the city has enabled him to surf – from chicken soup in the East End's old kosher haunts to dim sum in the Chinese community, to the black friends playing him reggae, to the Irish working classness of his school mates and snippets of Romany slang.
Accents and accidents abound but what makes this the work of a trained historian – there are plenty of memories of his time as a student at the LSE in the politically-tumultuous 1970s – is that Elms delights not just in fripperies of fashion, but in danger and violence.
Here are tales of the London fog, legends of murderers, ne'er-do-wells, crooks, shysters and artful dodgers, National Front boot boys, Angry Brigade rioters, dissenters and trouble makers, football hooligans and Saturday night brawlers, people who nicked the World Cup, Oxford Street conmen and subterranean shenanigans.
Elms is as interested in apocrypha as much – if not more – than any irrefutable fact. 'This is a compendium of stories that may never have happened and a guide to things that no longer exist,' he warns. 'I regularly find myself seeing things that are not there anymore.'
Elms doesn't elucidate. If you don't know some of these places or names, he won't give you as much as an epithet of explanation. If you're not from London, you may find yourself frequently cast adrift – but fear not, a solidly familiar reference or landmark will come floating by soon enough. Indeed, it is the sheer agglomeration of detail and nomenclature that gives this very special book its unique depth and timbre.
It dazzles as Elms devours his city and all it has to offer the curious. It makes you want to get up, get out and get interested, to take time to smell the city and peer behind the facades, the faces and, OK, even the faeces.
Poised as the city is on the brink of Brexit, London Made Us is as timely as it is timeless, a snapshot of the place poised to shape-shift once more. Elms knows this may be the lurch that finally leaves his generation behind, just as the book begins with his own mother on her deathbed, gently, wistfully letting go of the place she's lived all her life with a: 'This is no longer my London.'
He worries about property prices, not for the price but for who they're pricing out. 'Who's got three million quid for a former flop house in Camden, or one million for a railway navvies' cottage in Kilburn, or half-a-million for a one-bed flat in Brixton? Where are ordinary Londoners supposed to live now? Reading?'
London will survive because, as this book demonstrates, much of it never dies. It will live on in place names and tube stations, in typography and geography, in buses at the bottom of the Thames, in signage and signifiers, in culture high and low, in brief, in the spirit of its people, the stuff which pours off these pages, as seemingly unmanageable and wild as the city they depict.
Yet it's a flavour Robert Elms has somehow bottled, captured and cherished in this extraordinary book: reading it is not like visiting London – it's as close as you can get to actually living there, your whole life long.
London Made Us by Robert Elms is published by Canongate
Most popular