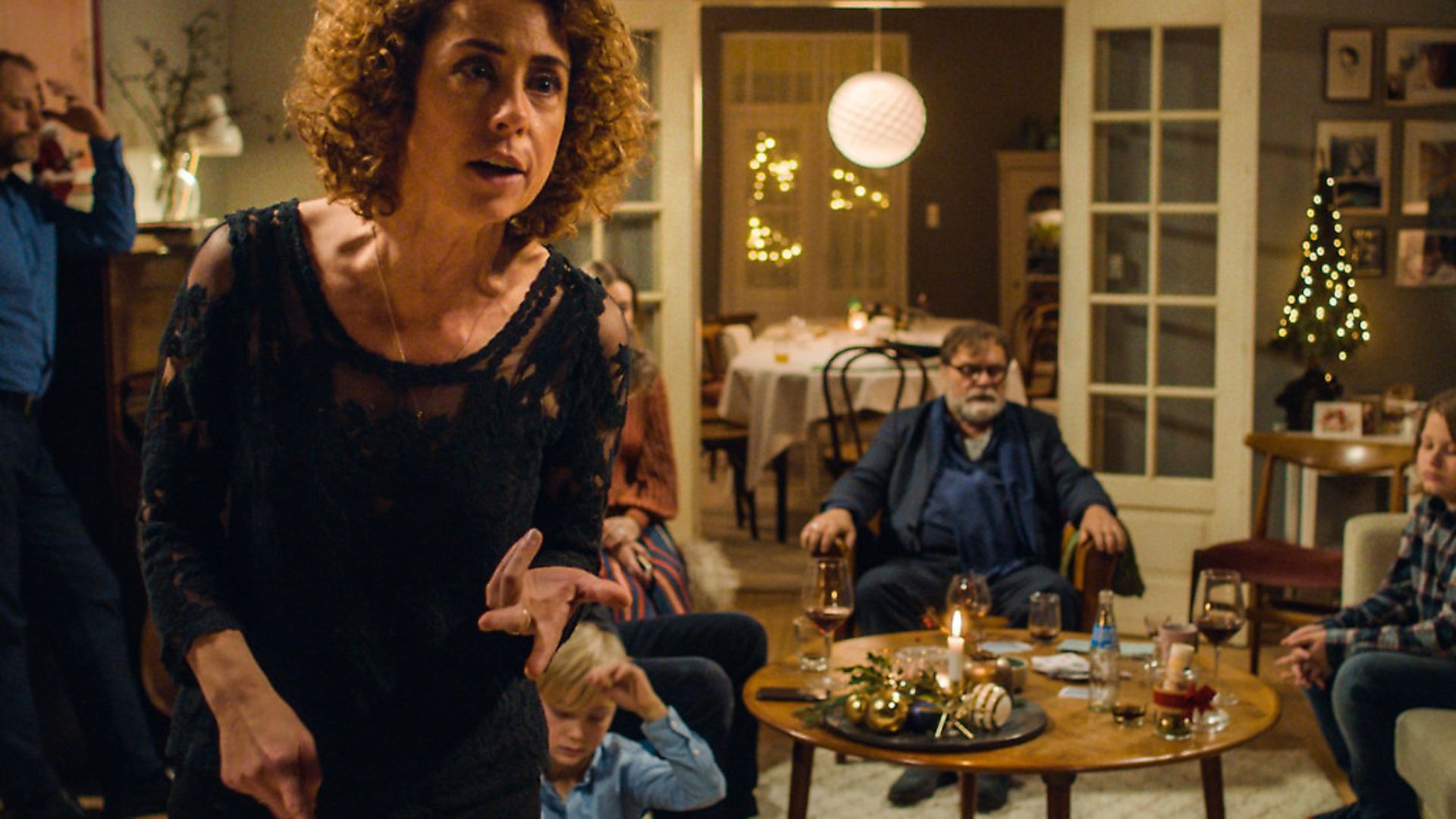 JASON SOLOMONS reports from the London Film Festival on a British hat-trick and the return of Peter Jackson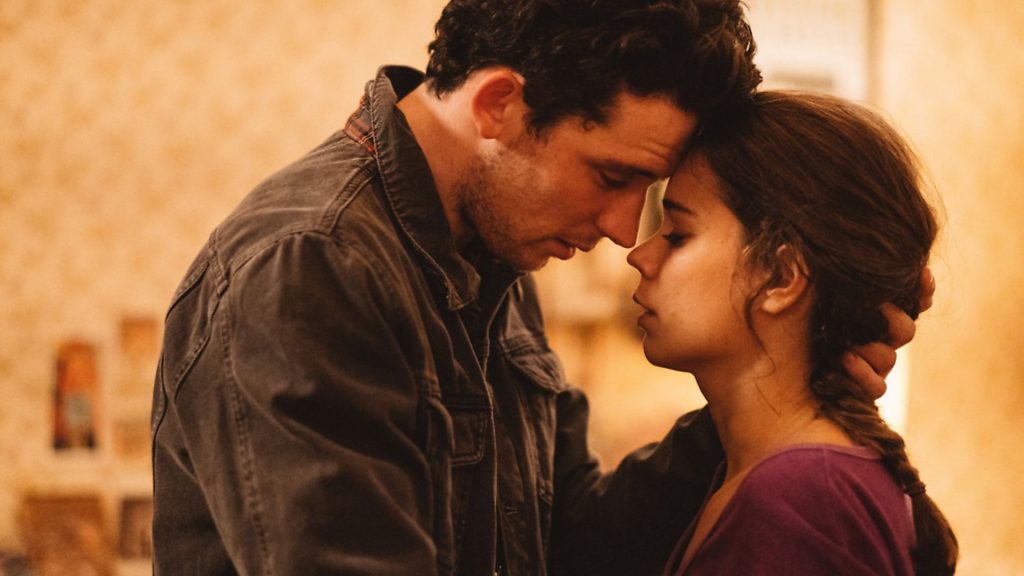 As the last post on the annual festival circuit, the BFI London Film Festival has carved out a unique position in Europe as a 'best of the fests' round-up, as well as a launch pad for vigorous awards campaigning for the major movies of the months to come.
It thus looks forwards as well as back, to the east as much as to the west. As such, it can often feel like being in a state of flux. But this year's 62nd iteration exuded an admirable self-confidence in the face of mounting financial and political problems.
With Leicester Square's traditional red carpet Odeon venue closed for a refurb, the festival was left using a few screens at the multiplex Vue and the giant, unwieldy expanse of the Cineworld's screens at what used to be known as the Empire.
For a world-class, classy film festival, these are distantly tawdry venues, so thank heaven for the BFI's pop-up venue in Embankment Gardens which provided at least some unique and bespoke feeling, even if complete sound-proofing from the outside world proved tricky – the whirr of helicopters overhead provided an eerily apt soundtrack to Alfonso Cuaron's ROMA, adding to the noise of that film's vibrant depiction of Mexico City in 1970. As these particular helicopters were policing a march for Tommy Robinson happening in Trafalgar Square nearby, there was an atmosphere of a city constantly on the verge of violent demonstration and societal collapse… well, there's an added irony that wasn't lost on the festival audience.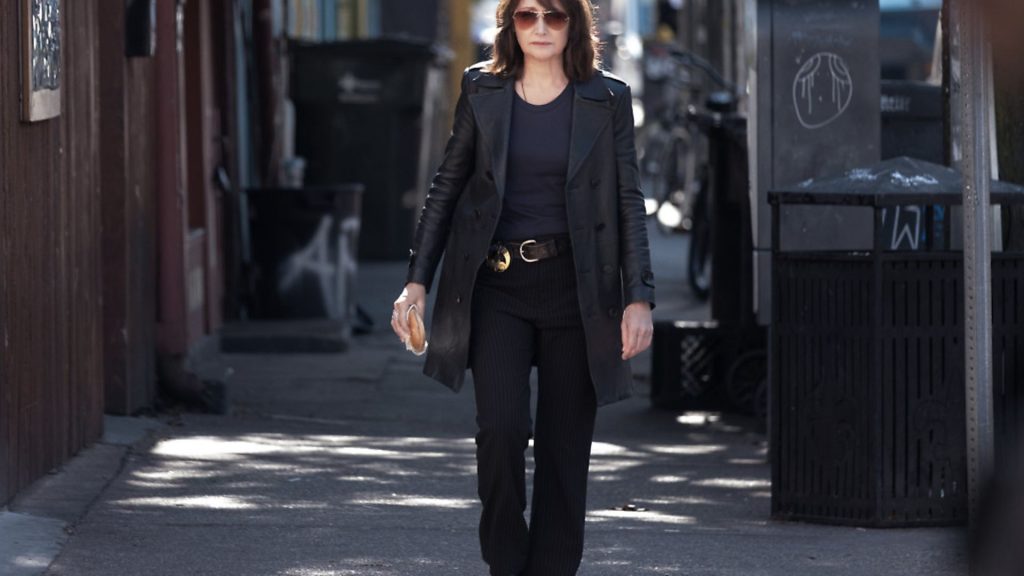 The BFI have been denied the creation of a new Film Centre on London's South Bank – with political uncertainty around Brexit cited as just one of the reasons for it not being funded. So we're left with a world-class film festival still seeking a world-class home.
The programme couldn't have made a stronger case for film as a vital cultural and industrial mainstay, and I'm hoping this isn't a last hurrah before the coming turmoil. The British films on display seemed to be showing a real commercial sensibility and potential. I was bowled over by Ray & Liz, the cinema debut of artist Richard Billingham, previously Turner Prize-nominated for his photographs of his alcoholic parents in various stages of battle.
He's made those iconic images from the YBA heyday of the late 1990s into moving pictures now, with a film comprised of vignettes, all taken from his own memory of growing up in a peeling council house in Thatcher era Birmingham.
Ray is a quiet, depressive alcoholic; Liz is an angry chainsmoker. There's an episode with an uncle who comes to babysit but gets hopelessly, dangerously drunk; an episode where a little brother visits Dudley Zoo, and a later framing device about Ray living alone in his room, downing pints of home-brew beer just to be able to sit up in bed.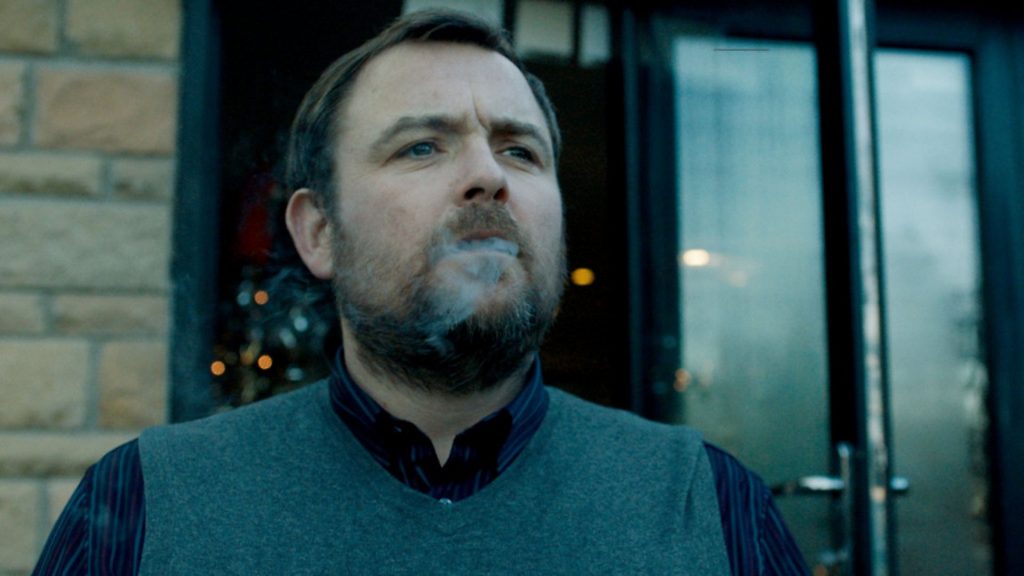 Like the collection of photographs on which it is based, this film represents an extraordinary memoir that bursts with pungent detail yet is suffused with affection and sympathy. Ella Smith's performance as Liz is particularly powerful but it's the overall act of memory in motion that is so impressive: it's a film of unique texture, with a brilliant eye for the comic and tragic aspects of British poverty.
In bringing his images and his memories to dramatic life, Billingham makes a stunning leap from photography to cinema, harnessing the pure emotional power of film at its best.
Deservedly, Ray & Liz won the IWC Film Maker Bursary Award, the watchmakers giving £50,000 to the winner, which surely means we'll see more film work from Billingham in the future – I wouldn't rush your excitement, though: this one took him six years to complete.
Billingham was up against two more interesting contenders, both set in Glasgow. Harry Wootliff's Only You is a about a couple who meet during a row over a taxi on New Year's Eve.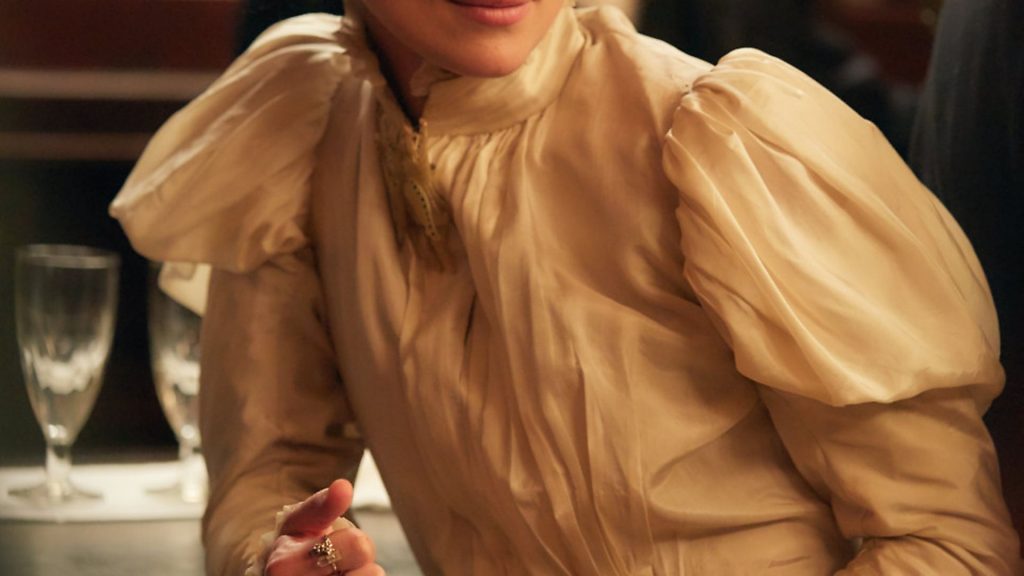 Jake (Josh O'Connor) is 26, while Elena (Laia Costa, so good in that one-shot Berlin-set thriller Victoria) is 35, and Spanish; he's a DJ and marine biologist, she works at an art publishers. They experience a giddy love affair and we follow them as the harsher realities of modern relationships kick in.
To say more would be to spoil it, but it's tender and charming and its real victory is in making it all feel very real. Wootliff's dialogue and style is naturalistic, yet with a heightened visual poetry, sensitive to the various lights of the seasons, the parks, the hills, the institutions, the pubs and the nightclubs. Both actors keep you watching and wavering, our sympathies rocking to and fro among them.
First-time director Wootliff clearly has a European flair for this sort of thing – rather than any British film, she withstands comparisons to film makers such as Eric Rohmer or perhaps Richard Linklater. But it's a film that reveals a sensitivity and honesty about the human heart – and body – where the joy and pain of love is concerned.
Meanwhile, Wild Rose had a more crowd-pleasing flair to it, the rollicking story of wannabe country singer Rose-Lynn (rising star Jessie Buckley), just out of jail and reunited with her two primary school-age kids. But what Rose-Lynn really dreams of doing is taking her talent out of Glasgow and going to Nashville.
Buckley is a powerhouse of contradictions as Rose-Lynn. She misbehaves but you want her succeed, even though she tries to sabotage herself. Julie Walters plays her long-suffering mother while Sophie Okonedo is the frustrated London television producer who becomes her local Svengali.
With several heart-soaring musical numbers to chorus the action, it's a clash of reality meets big dreams and disappointment – the very stuff, of course, that country is made of and Buckley, always in her white cowboy boots, delivers the role to perfection, plucking at your heartstrings until they twang.
The festival opened with Steve McQueen's Widows, a thumping blend of arthouse show-offery with a more traditional heist thriller. For some, the film doesn't quite deliver on all fronts, but I couldn't take my eyes off Viola Davis as the lead widow carrying out the heist left in the plans of her late husband (Liam Neeson).
Of the gathering awards contenders, Keira Knightley showed up for Colette, in which she plays the 19th century writer who became a best-seller with her tales of Claudine, but who, the film reveals, never got her dues as an author and who was a sexual trail-blazer in the decadence of Belle Époque Paris. The film looks great, zips along with an excellent script and Knightley is pretty good in it, as is Dominic West as her oafish husband Willy. Something's missing, though, a slight absinthe, sorry absence, at its heart.
Jason Reitman's The Front Runner brought back to life American politics of the 1980s with the story of presidential candidate Gary Hart – played with defiant charisma by Hugh Jackman – whose campaign was derailed by a sex scandal. Remember the name Donna Rice?
This a gripping, talky piece of cinema with lots of minor roles played just perfectly (by the likes of JK Simmons, Kevin Pollak and Alfred Molina, and with Vera Farmiga superb as Hart's suffering wife), it's, reminiscent of Robert Altman and takes us into the newsrooms of the Washington Post and Miami Herald, as well as into the moral maze of modern politics. I'm not sure what light it throws on the current circus – perhaps some will be disappointed it's not more pointedly anti-Trump – but it sure makes you wonder what's really important when looking for our political leaders.
Such is the UK and Europe's growing significance as world filmmaking hubs, the Academy – yes, the Oscar people – held a reception at the National Gallery to welcome in its intake of new members from the region, many of them who were visiting for the LFF. Actors Nicole Kidman, Steve Carell, Timothée Chalamet and the magnificent Mahershala Ali from Moonlight were there, as well as directors Luca Guadagnino, Pawel Pawlikowski and Yorgos Lanthimos, all joining Brits such as composer Nitin Sawhney, actress Olivia Colman, and BFI executive Lizzie Francke, and last year's short film winners for The Silent Child, Rachel Shenton and husband Chris Overton, who used to be in the soap Hollyoaks but who are now definitely part of Hollywood. Academy president John Bailey stressed the importance of opening up the Oscars' reach in order to better reflect the changing face of cinema and the faces who run it.
To that end, respect must go to the new artistic director of the London Film Festival, Tricia Tuttle, who deliberately sought parity of representation in the festival's competition strands, so that competing in the Official competition and First Feature competition the gender balance was actually 50/50. After a year in which Cannes only admitted three female filmmakers and Venice, shockingly, only one to their main competitions, London showed you can do it if you try.
One of those leading the female filmmaker charge was Carol Morley, whose film Out of Blue was a real treat, a superbly atmospheric, original and fluid serial killer noir set in New Orleans and starring the ever-excellent Patricia Clarkson (could she make the Best Actress shortlist?) as well as Toby Jones, James Caan, Jacki Weaver and Mamie Gummer – it really seeps into your skin, as female detective Mike Hoolihan goes in search of a murderer until she realises she's also investigating her true self.
Away from everything, perhaps my favourite film of the festival – I'm not saying the best, but one I just loved – was Rudeboy: The Story of Trojan Records. What an enjoyable, rousing documentary it is, using reconstructions to fill in the gaps where no archive footage exists. It's a smart resourceful way of bringing to life a story about the British reggae imprint that ran from 1968 to 1975 and produced a stream of chart hits, popularising a music that has become entwined with the history of London.
It's a story that begins in Jamaica and comes to west London, full of top tunes such as Dandy Livingstone doing A Message To You Rudi, and Desmond Dekker singing 007 on Top of the Pops, as well as key surviving characters such as Bunny Lee, Dave Betteridge and Derrick Morgan. Against a backdrop of Enoch Powell rhetoric and local racism, Nick Jack Davies directs with great energy and style, but also with a firm grasp of the cultural importance of the impact of this iconic record label on London, from fashion to race relations.
On my journey around the LFF, I came across two dysfunctional family dramas, both clearly indebted to the daddy of the modern genre, Festen. Denmark's That Time of Year is directed by Paprika Steen (who appeared in Festen, as did co-star here Lars Brygmann) and features a spiky family gathering on Christmas Eve, a film that's both warm and funny as well as awkward and tragic.
The Killing's Sofie Grabol is terrific as a freelance priest and uptight mother – and if her jumpers as Sarah Lund became fashion items, I wonder if this film will do the same for her character's neurotically tight, permed hairdo.
British maverick Ben Wheatley directs Happy New Year, Colin Burstead, featuring a family coming together on New Year's Eve in a rented stately home on the Dorset coast. The cast is an impressive ensemble of British talent – including Charles Dance as a cross-dressing uncle, Doon Mackichan as an attention-seeking matriarch and Asim Chaudhry as a useless boyfriend – but at its heart (if indeed this film has a heart) are two feuding brothers, played by Neil Maskell and Sam Riley. There's much to enjoy in its loosely improvised dialogue and in its Dogma-style simplicity but, for all the shouting and the boozing, I'm not sure it goes anywhere particularly dramatic.
Maybe that's the point – not every family event can have a revelation like the one in Festen. And this pair of films simply showed simmering resentments being aired and characters feeling all the better for it. I just hope your own forthcoming seasonal affairs go a little more smoothly.
The most monumental event of the LFF was surely Peter Jackson's They Shall Not Grow Old, which had its world premiere in front of the Duke of Cambridge. Lord of the Rings director Jackson has been deep into the archive of the Imperial War Museum to bring to life a remarkable testament to the generation of men who fought the First World War. Jackson uses sound recordings of more than 50 men, from privates to colonels, and sets them to newsreel footage recalling every stage of the war, from their enlistment and basic training, to their rations of bacon, their ailments (lice, trench foot), their kit bags and toilet arrangements, their cigarettes and beer, their sheer camaraderie and their occasional days off in the brothels and bars of rural France.
The results are shocking and moving, yet somehow entirely delightful, revealing a stoicism and pride in belonging, despite the unspeakable horrors of life in the trenches with the constant whistle of shelling, the stench of death, the squeak of rats.
You get as true a picture as has ever been made of the fields of Europe strewn with young men, a total mess of mud and murder. Jackson manages, through colourisation and sound techniques, to make the so-called Great War live again, which could, of course, have been a terrible thing, but I think this may be the film, after countless works of poetry, drama and cinema about it, that can finally bring its realities and horrors to life.
Yet what remains is perhaps surprising – there's something so noble about the way he's done it, with great admiration and empathy for the men who survived to tell their stories so vividly and with 
such clarity. There's humour here, humility and patriotism, and some extraordinary faces and voices, our ancestors, ghostly avatars of people whose lives we can now know. And when our troops come face to face with the enemy across those deathly lines, the scenes are heart-melting ones of mutual respect and admiration, of recognising the humanity in a foe which has been created entirely by politics and rulers all thousands of miles away.
I hope every child in Europe gets to see this film. And I hope nobody ever has to make one like it again.
Most popular