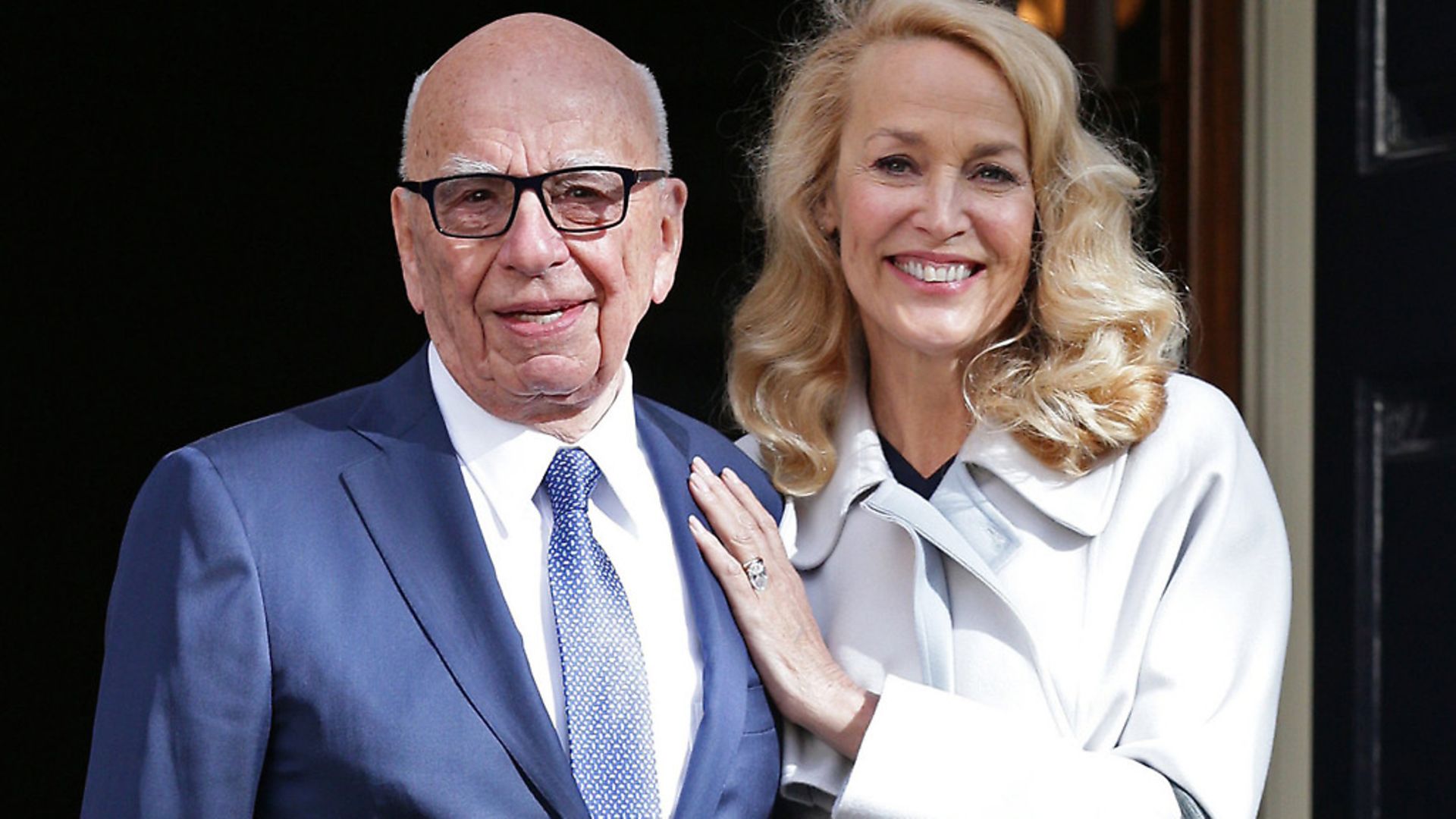 Rupert Murdoch has been told to shut up about Brexit on Twitter by Jerry Hall, the politicisation of the BBC press office, how Mandrake got a passport emblazoned with the words European Union… and how Annunziata Rees-Mogg has been struggling for a role in life.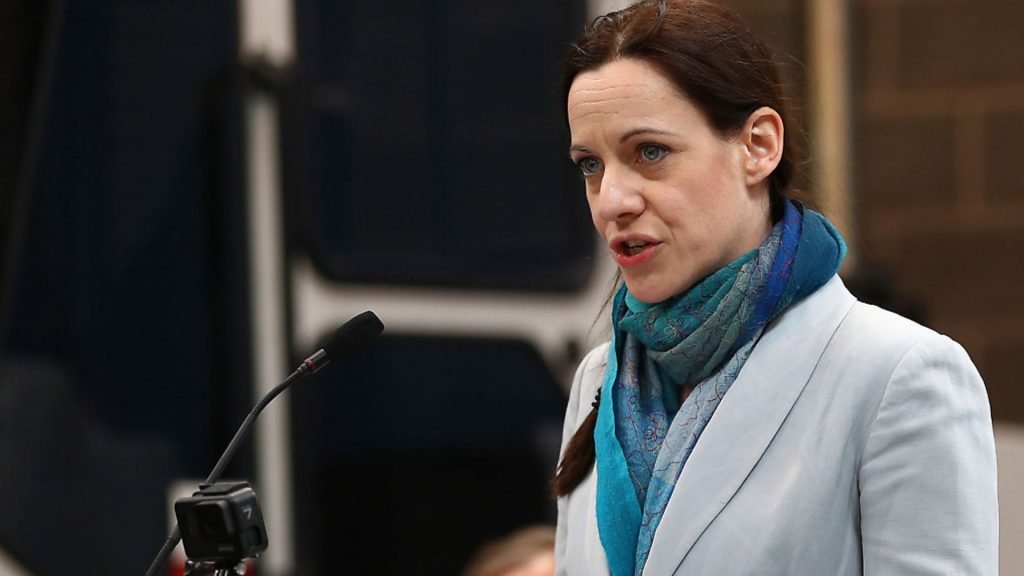 Although Mandrake doesn't believe for one moment that Rupert Murdoch has followed the examples of Peter Oborne and Nick Ferrari and recanted the Brexit heresy, the silence of the octogenarian media mogul on this and other right-wing ideologies dear to his heart has become deafening on Twitter.
I am reliably informed that Jerry Hall, shortly after I broke the story that they were to get married, banned Murdoch from emitting any more Tweets.
She felt they were unseemly for a man in his position. Eager to please Hall, he has not disobeyed her in this respect for more than two years.
Murdoch, of course, has other means of communicating his thoughts at his disposal, not least the pro-Brexit Sunday Times. 'It is not a happy ship as it is essentially a lot of Remain journalists putting out a Leave paper,' says my man in the newsroom. 'In the week before the referendum vote, David Smith wrote a very restrained leader that expressed no enthusiasm at all for Brexit, but this ended up, after several re-writes, as a rallying call for the cause.'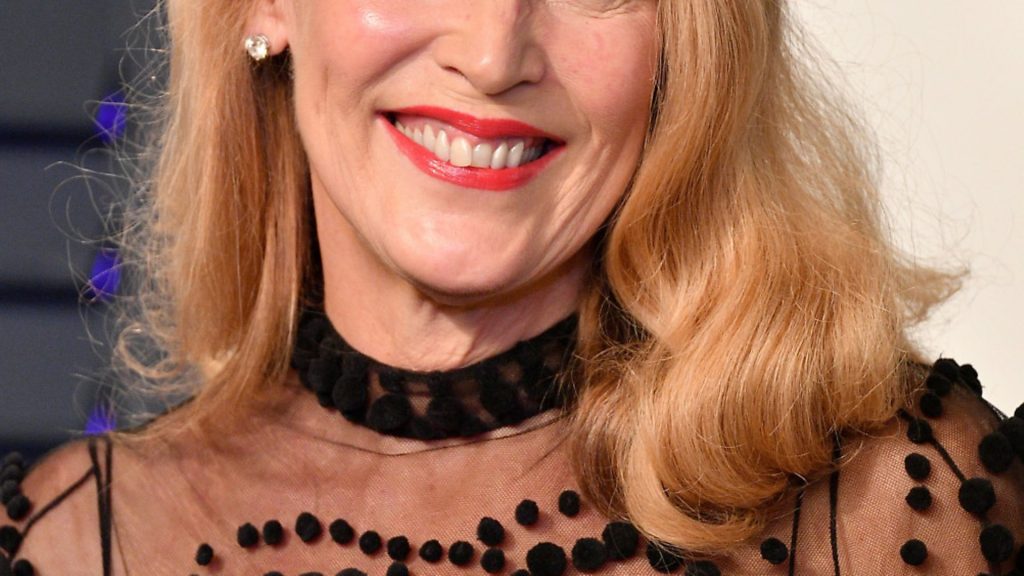 My source adds that Martin Ivens, the editor, told bemused staff after the paper came out that it was 'going to be alright', but few of them believed the decision to back Brexit was his alone and stories circulated that he had taken a call from Rebekah Brooks, Murdoch's representative on earth.
John Witherow, the editor of the Times, doubtless had less trouble persuading Murdoch to let him back Remain as his girlfriend happens to run the media mogul's London office.
Spinmeister
It was typical of the BBC press office that it should decline to comment on how much its £240,000-a-year North America editor Jon Sopel billed the tobacco company Philip Morris International when he spoke at a promotional event for them.
The press office under John Shield, the former Downing Street spin doctor who is himself on excess of £220,000 a year, appears to see its role in an increasingly political context. I was struck by that last year when I inquired if the pro-EU Irish comedian Patrick Kielty had been dropped by the Today programme. They first sent a disingenuous email saying 'that isn't the case,' before finally admitting he had been invited on, but 'the scheduling hadn't worked out'.
The BBC press office also got Sir David Attenborough to tell me that he had no view about Brexit 'one way or the other', although a quick Google search suggests that is not so. Shield was awarded a 12.8% pay rise not so long ago.
Chaos
After a brief hiatus when the Passport Office had naively taken the view Theresa May would manage to keep to the Brexit deadline, the words 'European Union' are back on the front of some British passports, including, happily, mine, when I renewed it last week.
An internal Home Office document I've seen says the plan is to 'issue both EU and non-EU branded versions' until the end of this month, after which only non-EU passports will be issued. The civil servant who showed it to me says the situation is 'chaotic' and 'it's anyone's guess if this directive won't also be rescinded'.
Sister act
The last time I saw Annunziata Rees-Mogg – the great, white hope for Nigel Farage's fledgling pro-Brexit party – she had come across as more progressive than her brother, Jacob, and with no great interest in re-entering the political fray after two unsuccessful bids as a Conservative parliamentary candidate. This was four years ago when Annunziata, was working for a headhunting outfit called Wild Search and was talking about expanding its work into public affairs. She no longer works there and it is fair to say she has been struggling to find a role in life in recent years.
Most popular