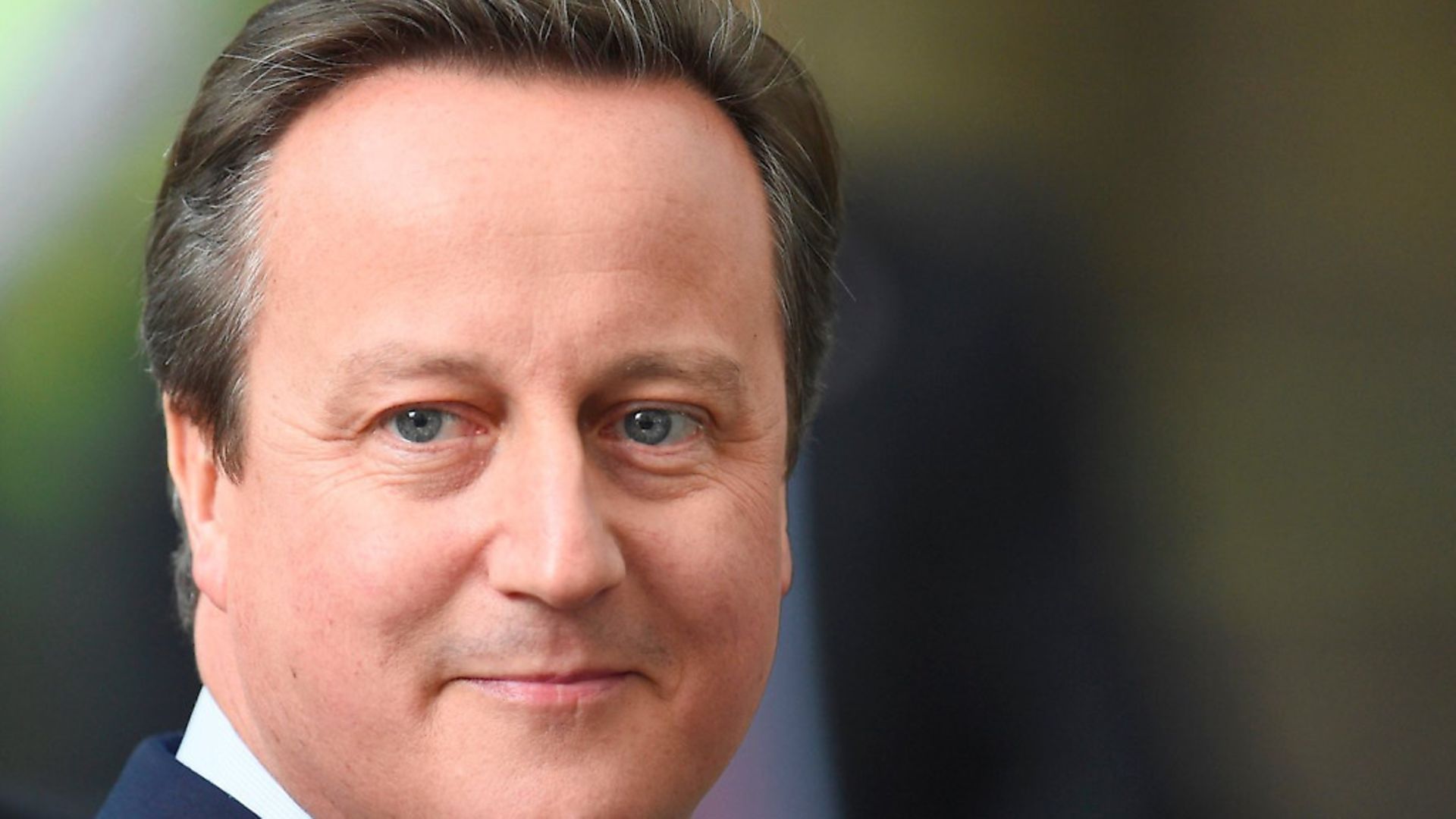 David Cameron is said to be too frightened about provoking Brextremists to back a People's Vote… and will there be a knighthood for ousted Daily Mail editor Paul Dacre in New Year's Honours?
In his quiet, but determined way, Sir John Major has been lobbying David Cameron to come out publicly for a People's Vote, Mandrake can reveal.
'David knows it's not a good idea to ignore Sir John as a year before the referendum he'd warned him how unwise he was even to be 'flirting' with the idea of leaving the EU,' says a close friend of Cameron. 'David has told Sir John he will think it over and my prediction is he will come round to the idea before too long.'
Officially, Cameron's spokesman Laurence Mann tells me: 'This is not something we would comment on.'
Cameron's friends say he is keeping 'determinedly' out of politics for the time being. One added that the idea he wanted to return to frontline politics as foreign secretary – an idea propagated by the Sun – was 'comical in the extreme.'
'David's principal concern at the present time is for his safety and the safety of his family and he is mindful of how the hardline Brextremists would respond to him agreeing to Sir John's request,' his friend adds. 'He is however remorseful about Brexit and would love to be able to put things right. One thing he now regrets bitterly is that he had before the referendum tended to go along with the lazy old clichés about the EU to please some influential figures in his party and papers like the Daily Telegraph.'
At least for now, Sir John and other Tory grandees such as Lord Heseltine and Ken Clarke have refrained from criticising Cameron in public. Sir John has, however, warned those who are pushing through Brexit – and by implication those who are watching in silence – that they will be 'held accountable for many years to come. They will not be forgotten – and may well not be forgiven.'
Mueller watch
The timing of the announcement that the National Crime Agency intended to investigate whether Arron Banks was the 'true source' of the £8m given to the Leave.EU campaign was interesting.
It came just days before the American mid-term elections, which had temporarily put a halt to the string of dramatic announcements from Robert Mueller, the special counsel inquiring into allegations of Russian involvement in the presidential election of 2016.
'Mueller has of course been mindful that he must not be seen to be attempting in any way to influence the outcome of the elections,' says my man in Washington. 'My prediction is that, now we are through the mid-terms, we will be hearing a lot more from him, and he will not be going out of his way to spare the blushes of even friends and allies such as Great Britain.'
Long goodbye
Paul Dacre refused to be 'banged out' by colleagues in the traditional Fleet Street way when he was ousted as editor of the Daily Mail. He then wrote a grumpy Spectator diary in which he saw fit to lecture his successor Geordie Greig on how he should keep the paper true to the cause of Brextremism. In the latest phase of his graceless long goodbye, Dacre said he is going to write a memoir entitled A Dish Best Eaten Cold (If he was thinking about the quotation about revenge, he presumably meant to say 'served cold', but never mind).
A lot of editors have had to go through the indignity of publishing memoirs privately in recent years and I wonder if it will prove any easier even for Dacre. One literary agent told me he couldn't see the book attracting much interest as Dacre's name is familiar only to the 'metropolitan elite', and the book would have little, if any, trans-Atlantic appeal. Still, Dacre might consider using the book as an opportunity to acknowledge – as the late Lord 'Vere' Rothermere pointed out – that it was Sir David English who created the modern Daily Mail, and not him. Comparing the size of Dacre's protected Wikipedia entry with Sir David's is all too revealing.
By the way, it will be interesting to see if Theresa May manages to fix a knighthood for Dacre in the New Year's honours. Gordon Brown, Dacre's old mate, proved to be a disappointment in that respect.
Paper tiger
Gina Miller has become all-too-accustomed to racist abuse from anonymous online trolls, but being compared to Sooty by an established newspaper such as the Shropshire Star – the UK's fifth biggest-selling regional evening newspaper – marks a new low.
'We simply didn't make this link,' a spokesman for the newspaper said when the piece was drawn to their attention. 'Given you have raised the point, we will remove the article from the web, as we wouldn't want it to be misinterpreted.'
The columnist concerned didn't, to be fair, only compare Miller to Sooty, but also a number of other white individuals.
The paper's spokesman said that the writer 'would not be supplying any more 
columns for us in the immediate future'.
Most popular